Roland AIRA TR-8 + TB-3 + FA-06
Impro with the AIRA and Roland FA
This demo exhibits only (and all of) the JD-Xi presets. More in-depth demos of this unit are coming soon.
Features:
Analog synth
2 digital synth sections with SuperNATURAL synth tones and 128-voice total polyphony
Gooseneck mic for access to Vocoder, AutoPitch, and other vocal effects
4-track pattern sequencer for building loops
Pro Drum kits for high-impact beats
4 simultaneous effects for sound-shaping
USB for audio/MIDI communication with computer music software
Includes a large selection of ready-to-play sounds and patterns
Roland's Axial site lets you download additional sounds
The Roland JD-Xi is priced at US $499. See the Roland site for more info.

This image looks like there will be a System 1 Rack revealed at the upcoming MusikMesse
An improvised demonstration of the Sample & Hold function on the Roland System-100 semi-modular synthesizer. All sounds were recorded live from the synth. Reverb was added later. No other modifications has been made to the sounds. The style is experimental / minimal. No drums etc, just the sounds of the Roland System-100.
Another simple video in the "Playing With" series of videos just playing around on some nice gear. Hopefully it demonstrates some of the sound and features without going into one my full overview videos. Most of all though it's something I've some real fun with! Sampled the System 100m a lot too, so it'll make it's way into some new packs/products soon enough.
This was filmed at the University of Huddersfield! Some amazing facilities that I'm lucky to be able to get my hands on!
The TB-3 works as a great sound module with a MIDI controller, providing you with a versatile bass synth for live playing and recording.
A new product category for Roland, with 128 note SuperNATURAL synth engine, plus 1 Osc analog (filter) synth voice, vocoder and 4 track sequencer – is it a bundle of fun?
The Roland JD-Xi synthesizer is a new mini-synth that offers an analog monosynth, dual digital synths, 808-style drum sequencing and a digital effects section.
According to the company, the JD-Xi gives musicians the best of both worlds: the warm, smooth response of classic analog, and the clarity and versatility of modern digital.
Dreams of Wires: Volca Keys, Microbrute, Minitaur, Roland CMU810, details below:
This is a rough re-recording of something I originally uploaded to my 'tomorrowthecure' channel more than 5 years ago. I was just playing around with it to see if I could do a more simplistic version (the original was sequenced and entirely software and samples).
It was recorded in 2 parts because of the sound changes. The Volca is using it's own sequencer, and is in polyphonic mode for the main part if the recording. I'm using an iConnectMidi4+ to link the 2 USB Korg keyboards to the Minitaur, and a Kenton Pro Solo 2 to drive the CMU810. The Minitaur is running through an old EHX Small Stone phaser. Reverb is from an old Lexicon plugin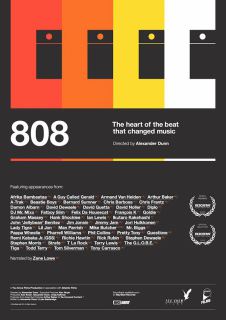 808 The Movie – a documentary about the Roland TR-808 drum machine and its influence on music – makes its world premiere this Friday, March 13th, at SXSW.
The film has been in production for three years, and feature a "Who's Who" of producers, including: Afrika Bambaataa, The Beastie Boys, Pharrell Williams, Questlove, Phil Collins, Rick Rubin, Diplo, New Order, David Guetta, Damon Albarn and many others.
808 is an inspirational story of the Roland TR808 drum machine and how its ground-shaking beats changed the musical world.
Its sound transcends countries and musical genres, in turn inspiring countless artists and producers, giving them an iconic sound from which to build upon.
Even if you don't know the 808 by name, you know its sound. It's everywhere, even now. 808 reveals the stories of the world famous artists, producers and most importantly the hit music to which the 808 was key, offering a cross section of personal experiences about the development of musical genres from around the world.
And 808 reveals why, after only three years of production, the 808 befell an untimely demise.
Recorded on September 12, 2010
Drums: Roland TR-909
Synths: Moog Memorymoog
Overdrive bass: Yamaha RBX-170
DAW/FX: ProTools M-Powered
The Mixer. Reimagined as an instrument.
Armed with only a few sustained sounds from Ableton Live and a TR-8, KiNK shows how the MX-1 takes electronic music performance to the next level. The latest in Roland's AIRA line, the MX-1 Mix Performer is a mixer that plays like an instrument. It brings spontaneous, hands-on control to live electronic music performance. With per-channel step based FX and playable Master FX, the MX-1 brings together your synths, drum machines, DAW tracks and more.
In this video, KiNK is streaming a handful of sustained sounds from Ableton Live directly to the MX-1. A TR-8 is connected with a single cable via AIRA Link. The MX-1 is controlling transport and master tempo of the entire setup. You'll see how KiNK uses the per-channel Beat FX to add rhythm to the sustained loops from Ableton Live and then incorporates the TR-8 in perfect sync. Using the MX-1's "External Mode" KiNK is even able to apply Ableton Live's own internal FX processing to the TR-8 hardware.
Finally, there's a mixer that's meant to be played.
Learn more about the MX-1 Mix Performer at http://www.roland.com/products/mx-1/