The SparkPunk Sequencer is a musical control voltage sequencer designed to control the SparkPunk Sound Kit. With the pair, you can create ten-step musical motifs, but there are hidden opportunities in the sequencer: it can be modified and connected to external hardware in clever and interesting ways. The SparkPunk Sequencer cycles among ten steps, reading the slider and switch for each, producing corresponding analog voltages on the output pins. It offers hands-on control, with its array of knobs, sliders, and switches while seamlessly integrating with the SparkPunk Sound Generator for your creative musical enjoyment.
SparkPunk Sequencer Kit: https://www.sparkfun.com/products/12707
SparkPunk Sound Kit: https://www.sparkfun.com/products/11177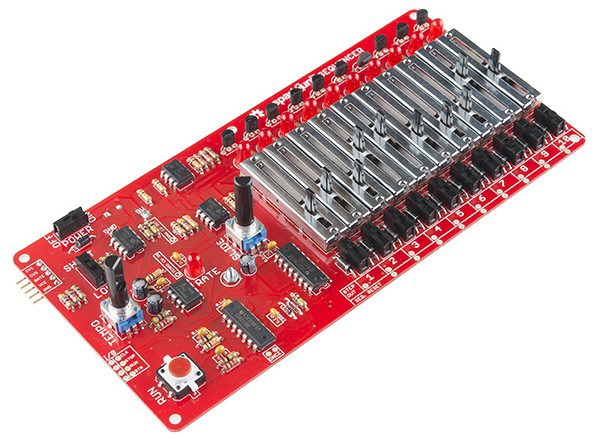 Sparkfun has published a Theory and Applications Guide for the Sequencer Kit that explains how the sequencer works and also details several useful mods. Mods include adjustable sequence length, CV out for standard analog gear, synchronizing sequencers and more.
Note: The Sparkfun Sequencer is a solderable kit with lots of parts.
The Sparkfun Sequencer Kit is available for US $59.95.
In this two part series Jered Flickinger of Future Retro gives us an in depth look at the new Swynx and Zillion devices. The Zillion is a new sequencer based on the rare and vintage Triadex Muse, but it is so much more than that.
You can read more and purchase the Future Retro Zillion sequencer here: http://goo.gl/jYWHjP
Stacking sequences in a polyrhythmic manner with the Tip Top Audio's Z8000 Matrix Sequencer.

Patching used in this video shown in screen shots.
The Z8000 is sending pitch cv to the Analogue Solutions VCO Sub Oscillator. Which is being filtered with the 12dB Doepfer A124 Wasp VCF. Make Noise Maths 2 is sending Clock to the Z8000. No effect processors used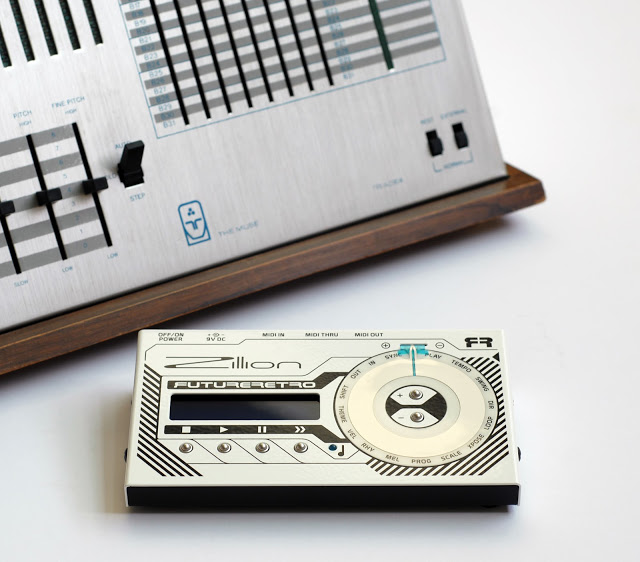 Future Retro has announced the release of two new products, the Zillion and Swynx.

The Zillion is a single track algorithmic MIDI sequencer based on the principles of the Triadex Muse. While the Muse used counters and a shift register to generate more than a million musical melodies, the Zillion expands on these ideas to add more features and functionality, providing a zillion possibilities for you to discover.

There are 16 operating modes including: Playback, Tempo, Swing, Direction, Loop, Transpose, Scale, Scale Program, Melody, Rhythm, Velocity, Theme, Shift Register, MIDI OUT, MIDI IN, and Sync.

Many unique features not found in other sequencers.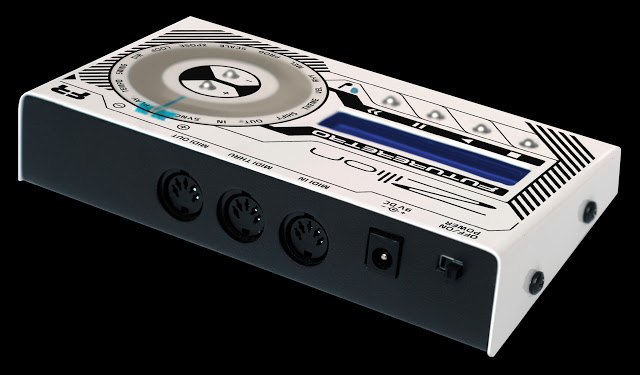 The Zillion provides the ability to store all parameter settings of where you last were. You can also reset parameters to typical Triadex Muse settings as a quick way of starting new adventures.

This product comes with a universal power supply and can be used anywhere in the world.

Each product is hand made in the USA, has a list price of $300, and is currently shipping.

For more information on the Zillion please visit:
http://www.future-retro.com/zillionoverview.html"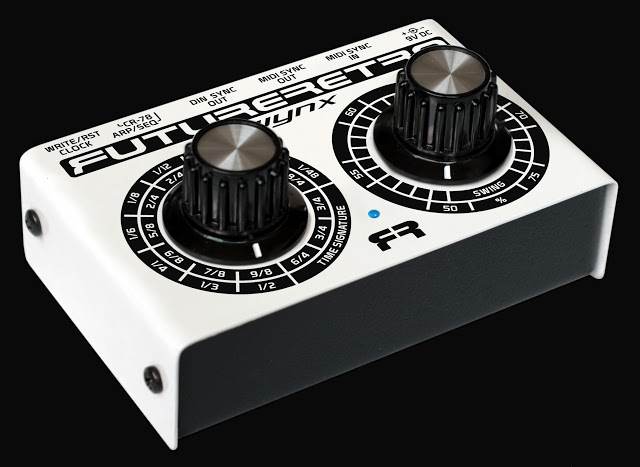 The Swynx is a sync box that converts incoming MIDI messages to MIDI clock, DIN sync, CR-78 clock, and Analog clocks. In addition, the Swynx provides the ability to swing the timing of all these clock outputs and select different time signatures in real-time with the front panel controls, and can also act as a programmer for the Roland CR-78.

Once you try it in your setup, you will realize just what you've been missing. For instance, many DIN sync devices do not provide a built-in swing function. And many MIDI sequencers and drum machines suffer from poor implementation of swing, preventing changes to be made live, or only providing swing for 4/4 patterns. Quite a few MIDI sequencers don't offer any swing function, including our own 777 and Mobius products. Now you can apply swing to any MIDI sequencer, and select new time signatures as well.

Need to sync your analog sequencer or arpeggiator with MIDI gear? No problem! Not only can you do so, but now you can swing the timing of those devices as well. You can even use the analog clock output to Gate the envelopes in a synthesizer. The clock duty cycle is 50% of a note duration.

If you are a Roland CR-78 owner, you may have realized finding a WS-1 or TS-1 to program the CR-78 is next to impossible. The Swynx can replicate the programming capabilities of these units, plus provide sync to MIDI, and realtime swing adjustment. The ability to add swing to the CR-78's preset patterns alone will breathe new life into this old friend.

The Swing value is accurate to 0.5% providing much more control resolution than is typically found in sequencers and drum machines.

The Swynx provides 12 different time signatures to choose from. Some time signatures are duplicate, but provide different shuffle patterns for that time signature. Time signatures include 9/8, 7/8, 6/8, 5/8, 2/4, 4/4, 8/4, 3/4, and 6/4. A universal power supply is provided with each unit, allowing the Swynx to be used anywhere in the world. The Swynx is all about making the gear you have sound better!

This product comes with a universal power supply and can be used anywhere in the world.

Each product is hand made in the USA, has a list price of $180, and is currently shipping.

For more information on the Swynx please visit:
http://www.future-retro.com/swynxoverview.html"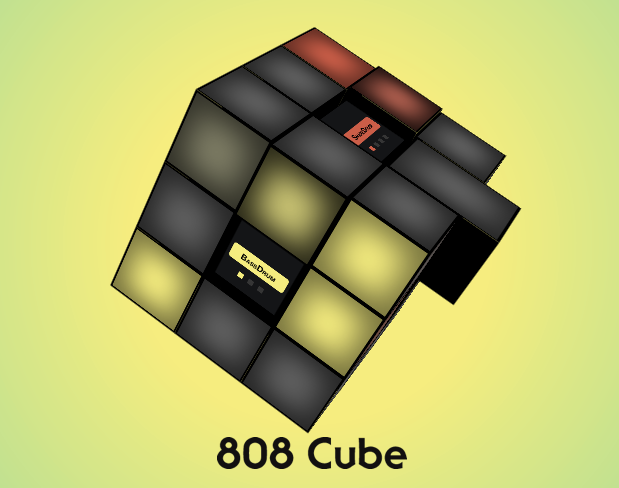 In connection with the 40th anniversary of the cube

Demo video for the Grayscale Algorhythm sequencer module:
grayscale.info/modules/algorhythm/
Audio taken from three sources:
Grayscale – Endless Random
soundcloud.com/grayscalemodular/endless-random
Grayscale – Algorhythm vs Turing Machine
soundcloud.com/grayscalemodular/algorhythm-vs-turing-machine
Richard Devine – Reticulating Rhythms:
vimeo.com/94437575
A direct clone of the Arp 1601 sequencer.
Added an LFO which has a clock sync input. The LFO is based on Electric Druid's work.
A quick and dirty demo. Excuse some of the language…
Buy Dr. Blankenstein's devices here: http://goo.gl/WB9m49
This is a quick demo of the Endeavor, Illumiringer, and APC2600 (with a little reverb sometimes). Enjoy!
Dr Blankenstein's "Endeavour Space Line Generator" Analog Synth / Sequencer w/ Theremin Controls
Back from a long video uploading break with a new prototype demo… and many more to follow. What we have here is a 10 step analog sequencer, running a square wave oscillator. Each step of the bass line can be tuned via the 10 main sequence knobs. This unit is intended as a stand alone sound creation device, at has NO sync out or in… hence why it should be considered a "space line generator" 😉 Oh, and for added fun.. there is an ILLUMIRINGER put on the end of the signal chain for epic tweaking!
All of this is controlled via the 3 sections at the top of the unit… each section has the option to be either controlled via a knob, light sensor or pair of touch points (at the bottom of the unit.) First, we have the "SPEED" which will control the tempo of the sequence. Next, there is the "PITCH" controls.. and finally the "FILTER" which is tied into the effects section. The filter fx can be turned on and off via the switch to the left of the Knob / Sensor control switch on the right most control section.
The touch points are set up in pairs… from left to right… 1st Speed, 2nd Pitch, 3rd Voltage Drain, 4th Effect. They can be used in pairs OR in different configuration to get some really exciting expression out of the piece.
The light sensors on this thing are SICK! Massive range… super sensitive! So many way to jam on them… I couldn't include all of them in the video there were SO MANY… so use your imagination.
Unit can be turned on via a mission impossible style key start… or big red momentary button. 9v Power adapter power for maximum juice'ness (this thing is a bit of a beast). This is a solid PCB design, not perf board etc… so I would expect to see a few of these popping up on the website / eBay in coming days.
SECTOR – stochastic sample slice sequencer, for iPad.
Wish List:
Maintain pitch while changing bpm.
Choose probability (as is) OR a definite 1 in X jump OR warp.
Ability to rotate the 'wave form ring' to match the slots better.
Import individual samples into each slot.
Set custom lengths for each slot (perhaps by merging slots): – select when the 'jump' would take place. – enable polyphony or x-fade to continue the sound after the 'jump'
Be a midi controller.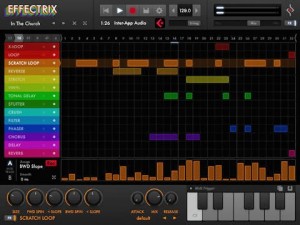 The game-changing tool for creative and effective music production is now available on the App Store: scatter 14 intelligent effects across a sequencer matrix and create unheard-of sound patterns and cheeky loop collages.
A playful workflow, refined algorithms and carefully parameterised effects lead to outstanding results – fast! The effects, each exceeding conventional wisdom, cover a wide spectrum from classy standards to scandalising splatter sprees.
This iOS port faithfully recreates the desktop engine, today's de-facto standard of finest audio manipulation.

INSTANT INSPIRATION
quickly create variations and mutations for productive sound design
20 fine audio samples installed
230 factory presets (100 global, ca. 9 per effect)
14 high-quality effects
redesigned GUI for a smooth iOS workflow
DIG DEEP
manipulate each individual effect with up to eight parameters
two modulator tracks per effect
Seamless iOS integration: full MIDI, IAA, Audiobus
save your own presets & use them on your desktop version of Effectrix
iOS WORKFLOW
You name it: Inter-App Audio, AudioBus, Full MIDI Support (Virtual, Network, Extern, Clock Sync), Audiocopy™ / Audiopaste™. Integrated Audio Player and Recorder (iTunes FileSharing, Music Library, Factory Loops).
The app is priced at $17.99.