The TR-808 all by itself. No other instruments or sync. The sequencer has this amazing bouncy feel, there's nothing quite like it. It's still my favourite drum machine of all time.
On August 8th (#808day), the global music community comes together to honor the iconic Roland TR-808 drum machine, an instrument that has inspired countless artists and changed the face of contemporary music. In 2015, the fan based U.S. festivities included events at Dubspot in New York / Los Angeles, Six01 Studios / Starry Records in Burbank, CA and the "Low End Theory" festival at the Shrine Auditorium in Los Angeles. Join us as we highlight a few moments that remind us about the BOOM of the "808".
LEARN MORE ABOUT #808day 2015 here:
http://www.rolandus.com/blog/2015/08/…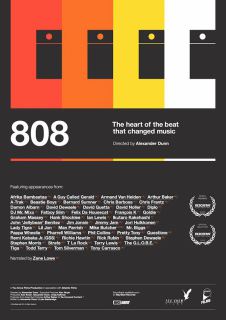 808 The Movie – a documentary about the Roland TR-808 drum machine and its influence on music – makes its world premiere this Friday, March 13th, at SXSW.
The film has been in production for three years, and feature a "Who's Who" of producers, including: Afrika Bambaataa, The Beastie Boys, Pharrell Williams, Questlove, Phil Collins, Rick Rubin, Diplo, New Order, David Guetta, Damon Albarn and many others.
808 is an inspirational story of the Roland TR808 drum machine and how its ground-shaking beats changed the musical world.
Its sound transcends countries and musical genres, in turn inspiring countless artists and producers, giving them an iconic sound from which to build upon.
Even if you don't know the 808 by name, you know its sound. It's everywhere, even now. 808 reveals the stories of the world famous artists, producers and most importantly the hit music to which the 808 was key, offering a cross section of personal experiences about the development of musical genres from around the world.
And 808 reveals why, after only three years of production, the 808 befell an untimely demise.
"808" | The heart of the beat that changed music.
Film & Soundtrack Coming 2015
"808" features appearances and commentary from: Arthur Baker, Pharrell, David Guetta, Phil Collins, Lil Jon, Afrika Bambaataa, Norman Cook (Fatboy Slim), Rick Rubin, Diplo, Goldie and more.
Produced by You Know Films in association with Atlantic Films
Directed by Alexander Dunn
Executive Producer: Alex Noyer
Producers: Alex Noyer, Craig Kallman & Alexander Dunn
Producer & Co-Executive Producer Arthur Baker for Re-Covered Content Ltd
Written by Alexander Dunn & Luke Bainbridge
Follow 808 online:
Site: http://808themovie.com
Facebook: http://fb.com/808themovie
Twitter: http://twitter.com/808themovie
Instagram: http://instagram.com/808themovie
http://youknowfilms.com
http://atlanticrecords.com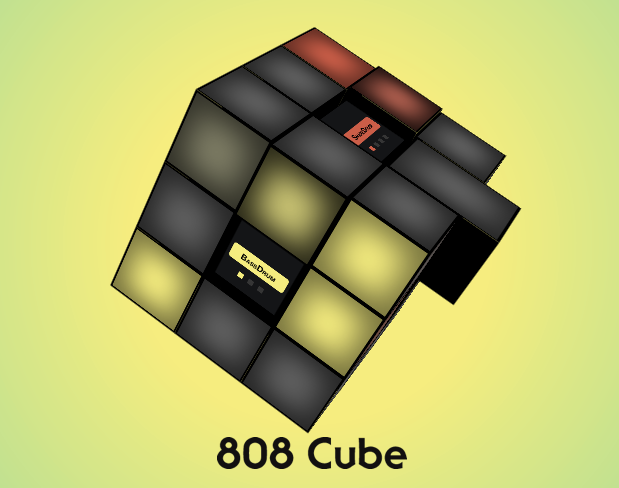 In connection with the 40th anniversary of the cube

Roland Engineers discuss the initial concept of the TR-808 which was conceived and built in 1980. Although it was designed to create "backing tracks", creative musicians started to use the Rhythm Machine as an instrument and music changed forever. Now the evolution begins again.
Exploring a Basic drum beat with TipTop Audio's BD808, SD808, and HATS808 modules for that old school feel. Sound and Video by Raul Pena.© 2012 Raul Pena
Just testing out the Audioid app for Android – includes a TB-303 and TR-808 emulation and effects.
AUDIOID is an advanced mobile electronic music rhythm composer for Android, combining the mythical TR-808 drum machine and the TB-303 bassline/groovebox with real-time filters, effects, randomness and a live approach.
FUTURE FEATURES
– Tap pad
– Bpm detector
– More effects (reverb, delay, chorus, etc…)
– More drum kits (909, 606, etc…)
– File save/load/export/import
– Equalizer presets
– A second TB-303 bassline/groovebox
– Better UI and better performance
FEATURES
– Sound quality 16-bit PCM at 44KHz or 22Khz
– Minimal latency supported by the device
– Linear and logarithmic knobs and bars
– Visual pitches synced with the tempo
– TR-808 drum machine style and sounds
– TB-303 bassline / groovebox
– Independent mixer levels for the drum machine, the bassline and fxs
– Independent levels, mutes, solos and fxs for each drums
– Memory of 4 banks of 8 patterns with 16 instruments containing 16 steps maximum each
– Memory of 4 banks of 8 patterns with 39 notes containing 16 steps maximum each
– Pattern edition (Copy, Clear, Cut, Paste, Randomize)
– Real-time effects (Flanger, Phaser, Distortion and Bitcrusher) with various parameters
– Audio FFT visualizer (waveform and frequency bands)
– Multitouch equalizer from -10dB to +10dB for each supported frequency band
– Low pass frequency filters from 1 Hz to 22kHz
– Fine and terribly efficient bass boost
– Presets can be saved and restored at any time
– Anti-clipping
New tutorial using the Reason DAW to produce the classic 808 bass kicks, details below:
http://ohdratdigital.com This week we're looking at how to make a sound that's never been unpopular, but is absolutely everywhere at the moment. Don't rely on sample packs to create massive 808 style sub bass, do it yourself quickly and easily in a subtractive synth for an awesome sound!