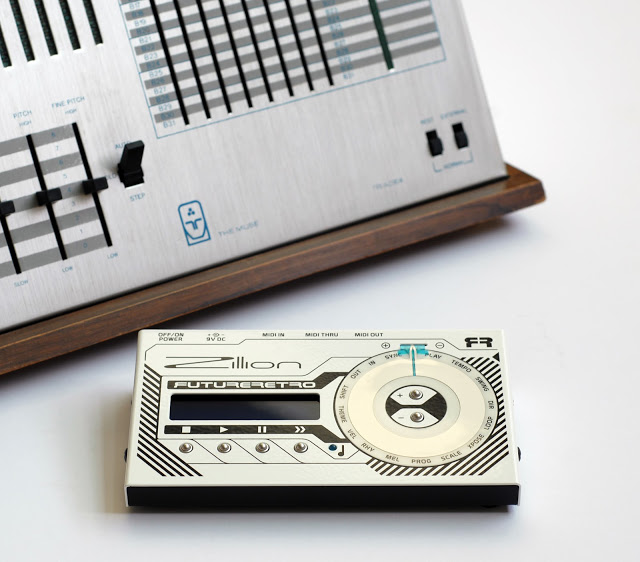 Future Retro has announced the release of two new products, the Zillion and Swynx.

The Zillion is a single track algorithmic MIDI sequencer based on the principles of the Triadex Muse. While the Muse used counters and a shift register to generate more than a million musical melodies, the Zillion expands on these ideas to add more features and functionality, providing a zillion possibilities for you to discover.

There are 16 operating modes including: Playback, Tempo, Swing, Direction, Loop, Transpose, Scale, Scale Program, Melody, Rhythm, Velocity, Theme, Shift Register, MIDI OUT, MIDI IN, and Sync.

Many unique features not found in other sequencers.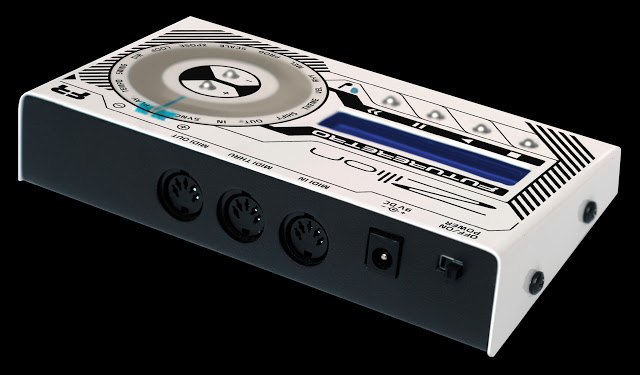 The Zillion provides the ability to store all parameter settings of where you last were. You can also reset parameters to typical Triadex Muse settings as a quick way of starting new adventures.

This product comes with a universal power supply and can be used anywhere in the world.

Each product is hand made in the USA, has a list price of $300, and is currently shipping.

For more information on the Zillion please visit:
http://www.future-retro.com/zillionoverview.html"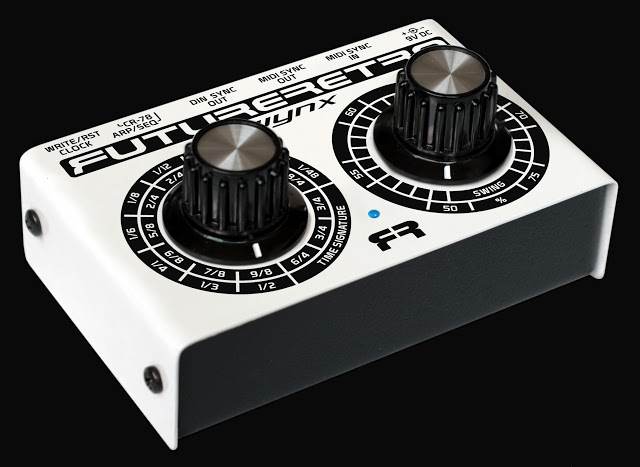 The Swynx is a sync box that converts incoming MIDI messages to MIDI clock, DIN sync, CR-78 clock, and Analog clocks. In addition, the Swynx provides the ability to swing the timing of all these clock outputs and select different time signatures in real-time with the front panel controls, and can also act as a programmer for the Roland CR-78.

Once you try it in your setup, you will realize just what you've been missing. For instance, many DIN sync devices do not provide a built-in swing function. And many MIDI sequencers and drum machines suffer from poor implementation of swing, preventing changes to be made live, or only providing swing for 4/4 patterns. Quite a few MIDI sequencers don't offer any swing function, including our own 777 and Mobius products. Now you can apply swing to any MIDI sequencer, and select new time signatures as well.

Need to sync your analog sequencer or arpeggiator with MIDI gear? No problem! Not only can you do so, but now you can swing the timing of those devices as well. You can even use the analog clock output to Gate the envelopes in a synthesizer. The clock duty cycle is 50% of a note duration.

If you are a Roland CR-78 owner, you may have realized finding a WS-1 or TS-1 to program the CR-78 is next to impossible. The Swynx can replicate the programming capabilities of these units, plus provide sync to MIDI, and realtime swing adjustment. The ability to add swing to the CR-78's preset patterns alone will breathe new life into this old friend.

The Swing value is accurate to 0.5% providing much more control resolution than is typically found in sequencers and drum machines.

The Swynx provides 12 different time signatures to choose from. Some time signatures are duplicate, but provide different shuffle patterns for that time signature. Time signatures include 9/8, 7/8, 6/8, 5/8, 2/4, 4/4, 8/4, 3/4, and 6/4. A universal power supply is provided with each unit, allowing the Swynx to be used anywhere in the world. The Swynx is all about making the gear you have sound better!

This product comes with a universal power supply and can be used anywhere in the world.

Each product is hand made in the USA, has a list price of $180, and is currently shipping.

For more information on the Swynx please visit:
http://www.future-retro.com/swynxoverview.html" 
Machinedrum supplies percussion and master clock source.
PP controlling E340 thru various filters to create lead sound. Bass from AFG sequenced by Modcan Touch sequencer. Sport Modulator and Quantimator controlling MFB triple Osc to created randon slewed chord sound. 2x Ulfo's FM'ing each other thru a LGP controlled by A155.
Other stuf fgoing on but you get the idea…short sharp and to the point!
B.Serrano has released Radium on his web site for free download. Radium looks to be a pretty Xen-Arts that offers a combination of subtractive / virtual analog and frequency modulation (FM) synthesizer engines. Features include 16 voices of polyphony. Substractive synthesizer with 2 oscillators. FM synthesizer with 2 operators. Dynamic user definable envelopes. Programmable XY Pad controller. Filter step sequencer. MIDI learn implementation. Auto Pan functions and much more. Download Radium for free at http://bserrano.free.fr/Synt…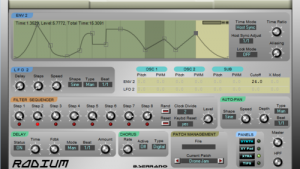 Fsynthz has released 15E, a sync modulation synthesizer instrument for Windows.
This time the envelope does the trick. So we get a "normal" synth with six parameters enveloped. Do the double sync and other stuff… To be considered as an expected exercise on the "15″ playground.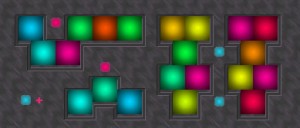 15E features
Designed for any random set of controls to sound good and playable.
3 stereo tools (used simultaneously).
2 dedicated operation modes for ModWheel.
Compact GUI with tooltips on controls.
15E is available to download as a freeware VST instrument plug-in for Windows PC.
More information: Fsynthz