Background info:
I have the Suonoio going in to the 207e preamp with the envelope follower driving the sequencer and the 292e. Fun combo.
Here is a walk through of the basic functions of the Eardrill "Morphun" Module Module.
"Chris Muir of "Eardrill" makes wonderful Buchla synthesizer format/compatible modules."
Module info can be found here: http://www.eardrill.com/
The ModuleModule is a normal Buchla-format module that implements a frame that can hold up to four "standard" mini-modules; "ModuleModule modules", if you will. The ModuleModule frame has a circuit board that has a Buchla power connector, from which it distributes power to the four modules. Anyone who feels so inclined can make mini-modules for the ModuleModule. I think that this might be a pretty good platform for other manufacturers or for DIY efforts. There are a handful of them available currently, with more on the way. I have a long list of modules that I would like to make for this system. Modules can also be double or triple sized. (There's nothing stopping anyone from making a quad-sized module, but by then it really makes more sense to make a normal module.)
Background data:
I build up a one of a kind Buchla format "Dual Synth Tech" module.
Basically I made a Buchla style panel based around 2x Synthesis Technology "Eurorack" modules:
1x E560 Deflector Shield
1x E580 Resampling Mini Delay
This is a video of my 1st test of the final module . . . . this is just a "fun test" as I just hopped through a few different settings at random.
Mostly focusing on the "Delay" and "Tap" outputs of the E580, which gives the nice strong stereo effect . . . so when you hear the Frequency Shifting (briefly) of the E560, you are only hearing the mono "Up" output.
Honestly, this combo of modules works and sounds AMAZING with the Buchla . . . I was really blown away – audio levels match great, and CV control works nice especially when using a Control Voltage Processor (like the Verbos 254).
Exploring programming different touchplates to different envelops in the 281e. Sound sources: Verbos 258v, 262v and Buchla 272e. Better audio at: soundcloud.com/user7621213/buchla-223e-touchplate
The 223e substitutes an innovative arpeggiator for the rings of the 222e
This three panel unit tactile sensor responds to a feather-weight touch, or to several pounds of pressure. An additional (1 panel unit) module houses the outputs, the arpeggiator controls, and the edit facility.
The tactile surface is normally mounted in the first row of a 201e-12 or 201e-18 cabinet: alternatively, it may be mounted in the recently announced 201e-3u frame, relieving spatial binds in crowded systems.
An ergonomic array of 27 keys sense pressure and velocity; fourteen respond to location in one or two dimensions. Arrayed into multiple user-defined groups ranging in size from 1 to 25 keys, they produce a variety of user-programmed control voltages.
Location, pressure, impact and tuned voltages, as well as pulses, are presented at a total of 30 outputs. The LCD based user interface is remarkably simple and flexible. The arpeggiator features multiple patterns, internal and external clocks, and many other sundry features.
All settings, including key programming, can be memorized and recalled by the 225e or 206e preset manager
Sputnik Dual Waveform Generator Buchla 258 Inspired Oscillator + Plan B Model 13 Low Pass Gate + Doepfer A140 ADSR + Darktime Sequencer
Sputnik is a russian manufacturer by Roman Filipov. Sputnik's first offering was a Dual Waveform Generator, which is basically a clone of the classic Buchla Model 258 triangle-core oscillator, supposed to be pretty good for FM.
A simple acid techno sequence on the Darktime to demonstrate the sonic capabilities of this amazing oscillator.
Thanks to Don Buchla, Mark Verbos and Roman Filippov.
Introducing the Voice of Saturn Synth in euro modular format! Modules available in limited quantity from me: recompas at gmail dot com
curiousinventor.com has pcbs, panels and vactrols for the DIY crowd.
The video demonstrates the basic sound of the unit by itself, then run through a filter (buchla 292c) with the VoS LFO modulating the filter cutoff. The CV1 input is demonstrated using a standard doepfer LFO. It has an attenuator on the panel and controls the rate of the VoS's LFO. CV2 is fed an oscillator signal to modulate the pitch of the VoS. Towards the end of the video some interesting mod and sync effects can be heard utilizing these control inputs.
John Foxx companion Benge has a new Buchla video out, enjoy
For more info go see http://myblogitsfullofstars.blogspot.co.uk/
Part of the first set of the last concert at the 2012 Sirén Festival. This is a festival arranged by the students at the composition and individual programs at the Academy of Music and Drama, University of Gothenburg, Sweden.
Buchla Boys are David Sabel and Niklas Sjösvärd, and they're performing on a 1980′s 5-panel Serge and a 18-size Buchla 200e, both belonging to the Lindblad Studios at the Academy. The patching is improvised, and there's a crowd dancing behind them (too dark to film). This is part of a longer set, and there's more photage coming, of higher quality.
This was filmed with a mobile camera.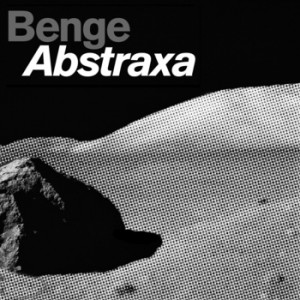 Listen to it here:
"Abstraxa – exploring the outer reaches, using the Buchla Electronic Music Box
The six compositions featured on Abstraxa were realised on a Buchla modular synthesiser. Donald Buchla began makng electronic musical instruments in 1963, developing the first Buchla 100 series systems in conjunction with the San Francisco Tape Music Center. These first inventions coincided with the development of Robert Moog's 900 Series modular systems over on the west coast of america, and as such belong to the very first generation of commercially available synthesisers. One intersting aspect is that Don Buchla is still developing and manufacturing his modular systems, using the same module format (now 200e series) that he introduced 50 years ago. The current 200e modules utilise a combination of analogue and digital components
The Buchla has a very unique way of producing sound, using electronic voltages to control the sound sources (oscillators and noise generators), sound modifiers (gates, filters, phase shifters, modulators, etc) and event timing generators (sequencers, random sources, pulse generators, etc). Systems can be built up from the available modules to suit the needs of the composer. The power of the system lies in the inter-modulation capabilities. This means that extremely deep patches can be set up with a myriad of connections interacting together in complex ways to produce evolving and self-generating soundscapes. It is anagolous to working with a living organism as opposed to a static machine, a brain rather than a computer
The pieces presented here were recorded to tape using overdubbing in places. Additional reverberation and delay lines were also incorporated into the system. See below for a full module list
Buchla 200e Electronic Music Box:
225e Midi Decoder (digital interface and preset manager)
227e System Interface (various audio mixing and panning functions)
251e Quad Sequential Voltage Source
255 CV Processor (octal slew and voltage source)
261e Complex Waveform Generator (dual digital VCO)
266e Source of Uncertainty (complex random and noise functions)
281e Quad Function Generator (quad LFO / envelope)
291e Triple Morphing Filter (three bandpass filters / VCAs plus sequencer)
292e Quad Dynamics Manager (four Vactrol lowpass gates)
077 (Eardrill) Pendulum / Ratchet (complex triggers and clock dividers)
254v (Verbos) Quad Voltage Processor
258v (Verbos) Dual Oscillator (clone of the 1970s Buchla analog VCO)
Boss DD3 Delay Unit (mono)
Ace Tone MP4 Spring Reverb (mono)
Track Listing:
1 – Alpha (4.55)
2 – Beta (4.22)
3 – Gamma (5.04)
4 – Delta (4.20)
5 – Epsilon (5.19)
6 – Zeta (Abstraxa) (6.21)
Total Duration (30.19)
Recorded at Benge Studios, London, February 2012
All Music and Design by Benge (c)2012 Ben Edwards (Benge)
All Rights Reserved
Cover picture adapted from NASA Images lunar photograph
www.bengestudios.com
www.expandingrecords.com
Basic test of a Rob Hordijk Blippo Box controlling a Buchla 200e.
This is a Blippoo Vers.2 – Lots of tricks as e.g. the proximity sensor are not used.
This is just as a quick vid for the muffwiggler brothers and sisters!
Rob Hordijk's BLIPPOO BOX is an audio sound generator that operates according to the principles of chaos theory. By designing the Blippoo Box, he attempted to bridge a crossover space between abstract (sonic) art, music and artistic craftsmanship. In the hands of performing musicians the Blippoo Box becomes an electronic music instrument that invites performers to improvise with the chaotic nature of the box. Despite this chaotic behavior, the produced sounds have particular characteristics that are roughly predictable and enable a performer to build a performance around a composed scheme.
The Infamous Blippoo Box
"By using a nonlinear feedback system, patterns are created that exhibit chaotic properties like attractors, bifurcations, etc. Second, the filter also uses a nonlinear feedback system that can go into ranges where bifurcations occur, which results in the creation of 'undertones', where the period doublings create harmonic partials that are lower in frequency as the signal fed into the filter." Rob Hordijk