Dorit Chrysler AVALANCHE now available at:
12″:
Amazon: http://amzn.to/UPgyVy
Decks: http://bit.ly/ROIni8
Juno Records: http://bit.ly/SXNivA
digital:
iTunes: http://bit.ly/UPRVOk
Beatport: http://btprt.dj/S5tmdn
Juno Download: http://bit.ly/Q4MAjk
Whatpeopleplay: http://bit.ly/TTcncv
Traxsource: http://bit.ly/S5re56
Spotify: http://spoti.fi/UCblAj
Rdio: http://on.rdio.com/Wgax5q
Official music video for the Title Song of the EP "Avalanche" written & performed by Dorit Chrysler, produced and released by Anders Trentemøller on his label InMyRoom.
(www.hfn-music.com/inmyroom/www.facebook
­­.com/inmyroom.page)
The music video, conceived and directed by Martin de Thurah and Jesper Just, is their first collaboration and was shot in New York, shortly after hurricane "Sandy" had devastated the city. The video features Dorit Chrysler & Roxie Turner, placed in a disheveled apartment & unable to see.
Music: The Knife 'Raging Lung' taken from the album 'Shaking The Habitual': http://theknife.net/#album
Video: Montage of live footage filmed at The Knife's headline Shaking The Habitual Show at Hangaren Subtopia in Stockholm in May 2013, self directed by Sorklubben (The Knife performance collective): http://theknife.net/#tour
The team behind the show, also known as Sorkklubben, is a temporary and expanding community that grows and jiggles. Together they made a performance based on collective joy, effort and sweat.
Time for some "high quality" electronica this sunny Monday morning from Kernkraft 400

Join Us on Facebook: http://on.fb.me/EPM_FB
Buy Zombie Nation's Kernkraft 400 on:
ITUNES:
http://bit.ly/LVYne9
EMUSIC:
http://www.emusic.com/album/Zombie-Na…
Kommand + Kontrol's brand new EP "It Hz"!! Available as download & limited digipak CD from 17 November 2012.
The tracks will soon be available via CDBaby, iTunes, Amazon etc, but initially from Bandcamp & directly from the band.
http://kommandkontrol.bandcamp.com/al…
Backing video created by Steve Nine (Hi Def version to be uploaded shortly)
Official video for the song Transformer, second single taken from Miss Li album Wolves released on National. More info at www.national.se
Credits:
Director: Lionel Crainy, Pistol Packin´Music Productions
Photo: Lionel Crainy, Sonny Boy Gustafsson, Mats Nordqvist, Hanna Nordqvist, Jeanette Andersson, Linda Karlsson, Jonathan Sandberg
Music And Words: Linda Carlsson and Sonny Boy Gustafsson
Music Producer by Sonny Boy Gustafsson
Wednesday morning electro music from Machinista, enjoy
This Friday we have a lot of new stuff for you in the synth music, electronica, electro space – check out these new tracks from Paralox, Mikro, Daybehavior and more
Parralox – "Silent Morning (Meltdown Remix by John von Ahlen)"
http://www.psyaviah.com – Music Video for the track "Circles" (taken from the 2013 EP "Future Past"). You can purchase the download single at http://alfamatrix.bandcamp.com/album/… or for the CD aficionados at http://www.alfa-matrix.com/shop_comme… (check the various packages). Edited & directed by Yves Schelpe. Filmed on location in Antwerp, Beligum. Track mastered by Geert de Wilde (IC 434).
ADT taken from the CD album DI*ode
Available for digital download on iTunes
Buy the CD on POPoNAUT
Join us on:
Facebook – Soundcloud – Reverbnation
www.ekproduct.com
diove@hotmail.be
"Just Another Day" is a new track from the new forthcoming MIKRO album that will be release in 2013 from UNDO Records.
Buy here from iTunes: https://itunes.apple.com/gb/album/jus…
Once again Swedish trio Daybehavior shows their massive skill in quality songwriting and top-notch production. This time Julian Brandt (former member of Kamera, Bobby, solo-career and currently, (May 2013), in a project with Marina Schiptjenko (Page)) visits on guest vocals in this stunning duet with Paulinda.
The B-side of the single "Luci Della Citta" is a new recording sung by Paulinda in italian.
Available at
iTunes
https://itunes.apple.com/us/album/for…
Amazon
http://www.amazon.com/gp/product/B00C…
"For a Thousand Years" is taken from the album "Follow That Car!" (Graplur 2012)
http://youtu.be/RpwvLwtjHD8
Also available as old fashion Compact Disc….
http://www.daybehavior.com/store
Miss Kittin is out with a new video, details below:
"Bassline/Come Into My House" single out now: http://bit.ly/U7iIWY
"Bassline" 4-track EP out on March 25th: http://bit.ly/BasslineEP
Double album "Calling From The Stars" out on April 22nd: http://bit.ly/MissKttinCallingFromThe…
Music video directed by Andrew Woodhead / Produced by Soixan7e Quin5e.
http://www.misskittin.com
http://www.facebook.com/misskittin
http://www.twitter.com/MissKittinMusic
http://www.facebook.com/wSphere
Out in August 2013 the new studio album from Swedish synth pop pioneers PAGE, in the mean time this teaser has been published on SoundCloud
The track is called "Lyssnade på min radio" >> Listened on my radio"
To know more about PAGE read our interview with them here >>
Enjoy!
Right before Christmas a new and extremely rare electronic music album has hit the shelves.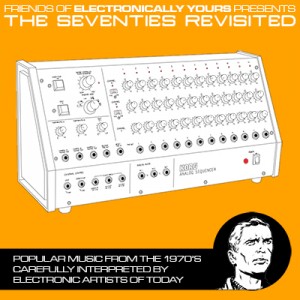 It is a secret group on Facebook called Electronically Yours that has released an album featuring classic 70′s songs and remixed to fit an electronic audience of the 21st century. And it is not an anonymous bunch of musicians on this album – among the secret members you will find Joakim Montelius (Covenant) under his alter ego Tectonic Knights, Eddie Bengtsson with PAGE, Diskodiktator, compute and Steelberry Clones, to name but a few.
Now you can watch them live – this is Electronically Yours as they made their first performance at ElectriXmas in Malmoe, Sweden on December 15th 2012.
On stage in the video: PAGE, independent state, compute and yours truly Steelberry Clones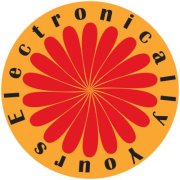 More info here:
http://www.facebook.com/FansOfEY?ref=ts&fref=ts