It appears that the Connor brothers from the glitchy electro act Bitstream have started recording again but now separately. Dave under the name Uexküll and Steve uses the moniker adapta. I'm very much looking forward following the progress of the Connor brothers respective projects.
And 4 tracks by adapta
Wellen und Felder from the album Liedgut by Atom™. Released on "Raster-Noton"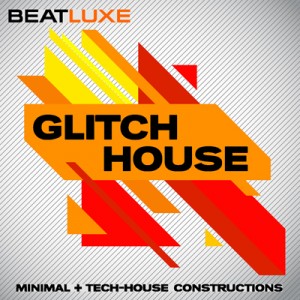 "Glitch House" from Beatluxe is the combination of groovy backroom house elements with glitch and the driving, repetitive sound of techno. Glitch-based sonic artifacts like clicks, bleeps and scratches have been applied through cutting edge digital filters to create an amazing glitch aesthetic.
If you are looking for up to the minute and detailed Tech-House beats this large palette of infectious, glitched-out grooves will make your productions really stand out. From stripped and raw drum lines to primed beat-starters, from minimal workouts to dark bleeps and basses – Glitch House provides you with no less than 150 ultra-flexible construction loops.
Features:
30 full groove loops
30 kick-free top loops
10 percussion loops
15 glitched-out arpeggio loops
30 kick drum loops
10 kick drum fx loops
25 synth loops
Totaling in 150 WAV files, in pristine 24-bit, 143 MB (unzipped) and tempo-labeled (127 BPM) for ease of use.
Price: 15 Euro
www.loopbased.com
http://www.loopbased.com/techno-minimal-loops/glitch-house.html
This is a sneak preview of Twisted Tools' Buffeater – granular buffer effects for Native Instruments Reaktor 5 (also works up to 5.5 beta).
Features:
6 Individual FX:
Multi-FX version with dynamic ordering (fx are ordered in the order you play them)
Internal Automation (external possible as well)
Presets for each fx block within the multi-fx
Templates for Kore and Maschine
Pricing and Availability
Buffeater is expected to ship in September. Pricing is TBA.
Link:
Tone Manufacture has released a Kontakt version of Error Tone, a glitchy and circuit bent sound sample library previously released as a Reason ReFill.
We've been working late into the night to bring you our first Kontakt library and we've made sure that it uses Kontakt's effects, modulators and script programming to their full potential.

All of our Kontakt libraries will include custom Performance Views to let you get straight to tweaking the most important controls and lots of lovely modulation wheel automation.
Error Tone for Kontakt features
32 instrument patches, from distorted drones to delicate mallet tones.
30 drum and instrument loop patches.
200+ singles hits, from tweeter shredding glitches to low end rumbles.
8 patches with the single hits mapped across the keyboard for ease of use.
46 REX2 loops.
Includes mod wheel automation and custom Performance Views to allow easy access to the most important controls.
600+ Mb of content.
24 bit / 48khz high quality audio.
Error Tone is now available to purchase in Kontakt, Reason Refill or Wav / REX2 formats, for the introductory price of £19.99 GBP until August 11, 2010 (regular price £29.99 GBP).
More information: Tone Manufacture / Error Tone
Here's a free sample pack of glitches from Dennis Harms at Bronto Scorpio Music. To download: click here
"Don't expect pseudo analog stuff here! You get 120 weird, digital noises with this pack! These sounds are perfect for Autechre, Richard Devine, Aphex Twin like tracks, but can also add some special elements to other tracks. I designed these sounds over the last few months and thought it would be cool to share them with you. The pack contains 120 24Bit/44Khz wave files and a simple Kontakt (3.5 or higher) instrument where the samples are mapped across the keyboard. Mod- and pitchwheel do some crazy things in this instrument too!" – brontoscorpiomusic
Free Glitches Vol.01 Demo by Bronto Scorpio
Ableton Live guru Tom Cosm explains his approach to creating "a glitching effect that compliments whatever you want to glitch. I have named this effect Clitch".
This is the latest in a series of very nicely done videos by Cosm – see his site for more info and his YouTube channel for earlier videos.
In this tutorial video I explain a unique way of glitch up your audio,  be it synths, drums or vocals.

The technique works like this

Add an audio effect rack after what you want to glitch, and give it 128 chains
Give each chain a unique effect (beat repeat, filter etc)
Midi asign a range of 128 keys (C-2:G8) to the Chain Selection Ruler
Create a new "trigger" midi track
Send the MIDI of that trigger track out to the IAC driver
Either duplicate the MIDI clip for your synthline, or extract a groove from a sample and drag it from the groove pool onto the new trigger clip
Add MIDI effects to the trigger track so that the new notes in the MIDI clip do new and intersting things.

This is probably the most advanced tutorial I have made, so I encourage you to watch the video as I feel I do a much better job explaining it than I do writing it down!
In a world of laptop based software studios and vintage synthesizers it's good to know that someone is still trying to make real world physical instruments for the future. The guys over at Folktek make beautifully handcrafted mystery- noise- and bleep- instruments.
Wouldn't you like one of these?

See it in action: