Written and produced by JOHN FOXX and JORI HULKKONEN.
The European Splendour EP will be available on Vinyl and CD August 19th Includes a remix by DAVID LYNCH. www.sugarcanerecordings.com
____
Why are our senses aroused by something that threatens their own existence?
Creators
Gabriel Pulecio (http://www.lustix.com)
Lorena Kraus (http://www.lorenakraus.com)
Produced by http://sugarcanerecordings.com/ and http://www.lustix.com/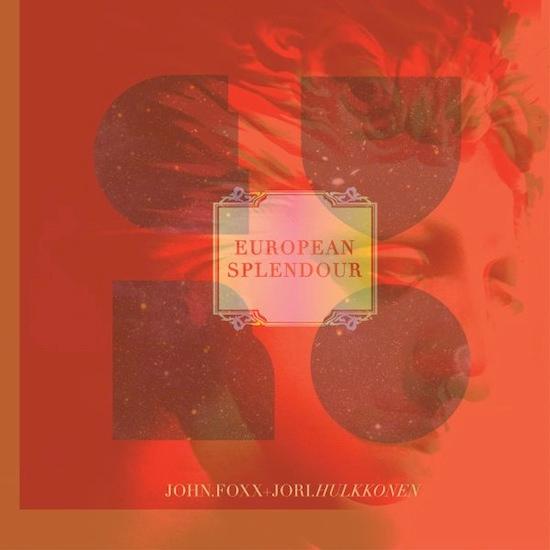 John Foxx and Jori Hulkkonen, the prolific Finnish electronic producer and DJ, have a collaborative EP, European Splendour, on the way on August 19 via Sugarcane Recordings.
If that wasn't good news enough, it's set to feature two remixes by none other than David Lynch (whose own LP The Big Dream is out next Monday, July 15). And for a record already heavily laden with big names, for good measure they've got Jonathan Barnbrook, designer of Bowie's The Next Day cover and frequent Foxx associate, on artwork duties (which itself features a sculpture by Foxx. Blimey, this is getting a bit much now…) – have a look at the vinyl cover above, with the CD sleeve below.
It's Foxx and Hulkkonen's third collaboration, following the singles 'Dislocated' in 2005 and 'Never Been Here Before' in 2007, and has its genesis, "when John Foxx And The Maths played a live show at the Roundhouse in London with me supporting as a DJ – and I also ended up on stage to play on John's song, 'Underpass'," says Hulkkonen.
Conjuring an image of wonderful simplicity, Foxx explains that it's: "[a] Lynchian love story set against the background of a convulsed Europe – where New York is the capital of France, Rome has moved to Manhattan and declared itself a republic, and New Neon Blackpool has outstripped Las Vegas and London as the playground of Sino-Russian oligarchs. It's based in a Eurozone where dark forces insinuate the cafes, alleyways and penthouses."
Rear-View Mirror is taken from the album 'The Shape Of Things'.
For more information about this album and new releases:
http://johnfoxx.tmstor.es/
Official page: http://www.metamatic.com/
This brilliant follow-up to John Foxx And The Maths' debut Interplay was recorded and mixed at Benge's studio in London. Like Interplay, it's the sound of analogue synthesizers and drum machines – and on one track, feedbacking guitars played by Foxx himself. Although there's a raw edge to the likes of 'Falling Down' and 'Talk' this album is arguably more reflective and emotional than Interplay. Though not overtly auto-biographical, there is a sense of looking back over a life and exploring feelings of loss over opportunities and lovers missed, and possible futures that will remain unlived. All these thoughts and angles are expressed in 'Rear-View Mirror', 'Unrecognised', 'September Town', 'Talk' and 'Falling Down' , as conversations are remembered through dreams and scenes finally played out. Far from wallowing in nostalgia or bitterness, in many ways this is a vital, even sometimes pleasurable experience. At the end of the album those shadow worlds and darker feelings are actually zapped into a new form of life with the macabre sci-fi theatre of 'the Shadow Of His Former Self'. Meanwhile, 'Vapour Trails"s upbeat electronic pyschedelia is rooted in the music of Foxx's own youth, while 'Tides' looks widescreen over a lifetime's experiences, pinned to a fast Motorik beat and still looking to the future as Foxx rides 'those wild eternal tides, again and again.' Looking back in order to look forward, the album is about a life lived and a view on those shadow existences that also somehow stay with us. Ultimately it's a positive and necessary process. It's that glimpse when things unfold and we feel aware – just for a moment – of The Shape Of Things. This limited edition version of The Shape Of Things also features a hard-back book designed by Jonathan Barnbrook, and a bonus album of remixes by the likes of Ghost Box, Wrangler (featuring Stephen Mallinder from Cabaret Voltaire) and Gary Numan collaborator/remixer Andy Gray. There's also a brand new track with Tara Busch, who recently supported John Foxx & The Maths on their Interplay Tour.
Disc 1
1. Spirus
2. Rear-View Mirror
3. Talk
4. Psytron
5. September Town
6. Unrecognised
7. Modreno
8. Falling Away
9. Invisible Ray
10. Vapour Trails
11. Buddwing
12. Tides
13. Astoria
14. The Shadow Of His Former Self
Disc 2
1. Evergreen (Radio Mix)
2. Shatterproof (Wrangler Mix)
3. Where You End And I Begin (Featuring Tara Busch)
4. Summerland (Belbury Poly Mix)
5. The Good Shadow (Tim 'Love' Lee Mix)
6. Watching A Building On Fire (Grayed Out Mix)
7. Interplay (Grayed Out Mix)
8. Evergreen (Xeno & Oaklander Mix)
Written by John Foxx & Louis Gordon. Taken from the Exponentialism EP.
John Foxx Official Store: http://johnfoxx.tmstor.es/
Video by Karborn. www.karborn.com
www.gazelletwin.com
www.metamatic.com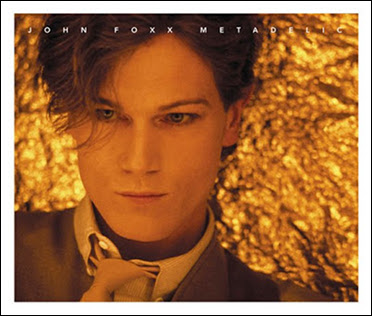 "Metadelic" is a brand new three disc John Foxx compilation album (two CDs and a DVD) intended as a companion to 2010's "Metatronic". This album includes an entire disc's worth of material (14 tracks) which has never been released on CD before – including a previously unreleased version of "Endlessly" – the "Sparkle Mix".
The accompanying DVD features all of the promotional videos from between 1981 through to 1985 – including the "Top Of The Pops" performance of "Europe After The Rain" which has never been previously released officially in any format.
The release will be out on Edsel / Demon Records by June 3rd.
The full track-listing:Disc One
Swimmer II
Miles Away
Europe After The Rain
Dancing Like A Gun
Endlessly
Twilight's Last Gleaming
Annexe
Sitting At The Edge Of The World (Alternative Version)
Ghosts On Water
An Ocean We Can Breathe
Through My Sleeping
Shifting City
Underwater
Never Been Here Before
Invisible Ray
Vapour Trails
Disc Two
BBC Session Versions:
Hiroshima Mon Amour (December 1983)
Twilight's Last Gleaming (December 1983)
In Mysterious Ways (June 1985)
Stars On Fire (June 1985)
Lose All Sense Of Time (June 1985)
Hanging In The Air (September 1985)
In Mysterious Ways (September 1985)
12 Inch Versions:
Endlessly
Like A Miracle
A Kind Of Wave
Stars On Fire
Enter The Angel
What Kind Of Girl
Endlessly (Sparkle Mix)
Disc Three [DVD]
Miles Away
Europe After The Rain (Top Of The Pops)
Dancing Like A Gun
Endlessly
Stars On Fire
Lose All Sense Of Time
New song featuring the ever so productive John Foxx:
Taken from the Exponentialism EP, also featuring Gazelle Twin.
Pre order: http://johnfoxx.tmstor.es/
Original version written by John Foxx & Billy Currie
I Speak Machine – My Sex (John Foxx, Billy Currie & Warren Can)
I Speak Machine – I Want To Be A Machine (John Foxx & Billy Currie)
Gazelle Twin – Never Let Me Go (John Foxx & Louis Gordon)
Gazelle Twin – He's A Liquid (John Foxx)
www.metamatic.com
www.ispeakmachine.com
www.gazelletwin.com
Dresden, the 2nd single to be taken from English Electric. This single is being released as a CD single – preorder from http://omd.firebrandstore.com/
Furthermore, "Dresden", the forthcoming second single from Orchestral Manoeuvres In The Dark's recently released "English Electric" album has also been given the remix treatment by John Foxx. The original got a remix with a pounding dance beat and harsher synth sounds. Says John Foxx of the remix; "OMG! – it's OMD!"
The single, released on the 27th of May via 100% Records, will include the B-side "Time Burns" together with remixes by Mike Jolly and Bounce Darkside, while the iTunes bundle comes with a reworking by Zebra and Snake.
Perhaps one of the best unknown covers of Kraftwerk's 1977 classic Europe Endless by Italian maestro Laso67. https://www.youtube.com/user/laso67
Steve Strange parody – Some scenes from Visage's videos re-en-visage-d, very clever. "Imitation is the greatest form of flattery" (even when it's 'dressed up') – remade scenes have come from Visage/Fade to Grey …Visage/Visage……any more spotted let me know
Hardrock Striker – Underpass. – john foxx cover
More details soon……
Background description below:
The conversation, filmed and presented above, fits the spirit of collaboration that surrounds these four musicians – Foxx' new album, Evidence includes a track recorded with Gazelle Twin, who is herself working with Scanner on a project looking at the very workings of the human body.
The four musicians start off discussing how in electronic music they're a great freedom to play with identity, from Gazelle Twin's costumes to Scanner sending people away to play live events on his behalf. Foxx, though, has a warning: "it gives you the opportunity to step away from your old self, and that can be good for you, because you're often burdened down with a lot of old baggage that you've collected through your life. And you see people who don't understand that, and die, because they've confused themselves with the object they're creating. If they think they are that object, it kills them. It's an interesting lesson to learn, and I've seen a lot of people do that."