June 16, 2011 · Posted in
Uncategorized
·
Comments Off

on Live beats with UltraNova and Launchpad
Novation's resident Controllerist jamming on UltraNova and Launchpad with Ableton Live.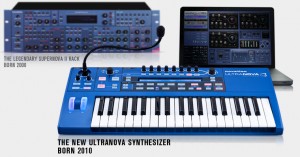 UltraNova is a 'Nova' series analogue-modelling synthesizer with a powerful effects processor. It is a single-part synth taking the legendary Supernova II synth engine as a starting point and packing it with the latest technology. It now has brand new features including wavetable synthesis, even more powerful filters, a software editor and a revolutionary new touch-sense performance mode.
The 'Nova' family was born in 1998 with the Supernova, which was the first of  a series of powerful synthesisers. These quickly became industry standard 'big-synths' which are still used by countless artists and sound designers.
UltraNova Patches 1-30 by novationmusic
May 7, 2011 · Posted in
Uncategorized
·
Comments Off

on Live beats with UltraNova and Launchpad
Novation's resident Controllerist jamming on UltraNova and Launchpad with Ableton Live.
April 20, 2011 · Posted in
Uncategorized
·
Comments Off

on Kenny Larkin & Novation Launchpad
Kenny Larkin talks to Novation about how Launchpad forms the heart of his Ableton Live setup on stage and in the studio.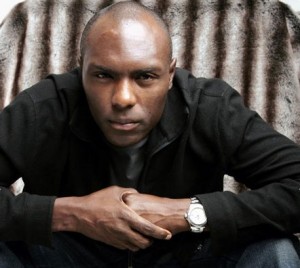 The Ableton Live Controller
Jointly designed by Ableton and Novation, Launchpad places Ableton Live at your fingertips. Whether you're a DJ, performing musician or studio producer, Launchpad gives you all you need to truly 'play' Live.
Launchpad is ultra-portable. It is USB bus powered (no need for power sockets), and weights in at just 717gms (one third the weight of a macbook!).
With a multi-colour 64-button grid and dedicated scene launch buttons, Launchpad is purpose built for triggering and manipulating clips in Live, it also offers a totally new way of controlling Ableton Live's mixer. Launchpad's buttons can be used to sketch out beats with drum racks, and they can be assigned to other functions in Live using Ableton's 'Learn' mode.
Launchpad ships with a dedicated 'Launchpad edition' of Ableton Live 8, but can control almost any other music software using Novation's award-winning 'Automap' control software.
March 12, 2011 · Posted in
Uncategorized
·
Comments Off

on iPad vs Launchpad vs Monome – 16 Step Sequencing
In this video we talk about the Apple iPad versus the Novation Launchpad versus the Monome – in a topic as old fashioned as 16 step sequencing. The video is not so much about the sequencing as such, but about the different form factors, the haptic and the used software of the three candidates in the comparison. My favorite is the iPad for now, as it offers a minimal footprint with maximum possibilities. From a "touch" perspective and coolness, the monome wins, whereas the Launchpad gains momentum with its budget friendly approach. Go make some music! modul8or
Shared by modul8tor
December 9, 2010 · Posted in
Uncategorized
·
Comments Off

on Novation Launchpad x 2
A Progtronica exercise in DJ'ing from the drum stool using Ableton Live as the engine, A novation Launchpad, Roland V-Drums for the live drums, and various iPhone sound apps for many of the sonic textures. All sounds produced from scratch by Progtronica producer, digital DJ, and Drummer Nigel Sifantus. Visit nigelsifantus.com for more information, Ableton tutorials, videos, and a free preview of the debut Progtronica Ep "Live For No One" on No Service Required Records.
As part of the Alpha-ville International Festival of Digital Arts, Music and Culture, workshop series, organisers equipped their East London facility with a suite of Novation Launchpads and Ableton Live.
Guest speakers included Subeena, an Ableton Live artist.
November 27, 2010 · Posted in
Uncategorized
·
Comments Off

on Using the Launchpad on stage and in the studio
Mike Slott talks Launchpad
Brooklyn-based Mike Slott speaks about using Novation's Launchpad and Ableton Live on stage and in the studio. Club footage filmed at the LuckyMe NYC Showcase 2010. Interview footage filmed next to the BQE!
November 22, 2010 · Posted in
Uncategorized
·
Comments Off

on New stuff from Progtronica
A video by Nigel Sinfantus featuring a Re:mix of their new track
Ableton Live…Live Ableton Progtronica Novaton Launchpad Original Re-Mix: "For Soul"
"progtronica.com , A live performance from Progtronica producer Nigel Sifantus "For Soul". All original music produced in Ableton Live and live remixed using the Novation Launchpad and ZeRO SL MKII, and with live beats programmed on the spot using the Akai MPD 24. One of the first new tracks since the release of the debut Progtronica EP "Live For No One" (released on 10/26/10 from no service required records) Sifantus is continuing the YouTube hit Ableton video blog series. For more information and to preview the new EP visit nigelsifantus.com"
November 6, 2010 · Posted in
Uncategorized
·
Comments Off

on Duplex Controllerism Explained
Here is a short demonstration on how to use your Novation Launchpad with Renoise 2.6, with a tool called Duplex.
You can learn more about Renoise at http://www.renoise.com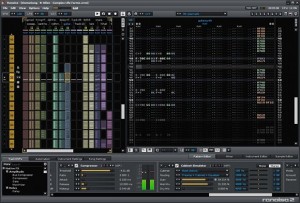 New in this release of Renoise:
Lua scripting. Customize the app using an elegant, clean, friendly language.
OSC, MIDI support. Integrated control with Duplex (MIDI/OSC), native Open Sound Control support.
Extensive hardware support. Maybe you don't want to write a line of code, ever. You can let someone else do it for you, and reap the rewards. Already, Renoise has native, fully-integrated support for the AlphaTrack, BCF-2000, BCR-2000, KONTROL49, FaderPort, microKONTROL, nanoKONTROL, Launchpad, Remote SL-MKII, Nocturn, Monome, Ohm64, iPad via TouchOSC… all thanks to community support for the new scripting engine.
Sample autoseek. Absolutely essential to making audio behave in the way it does in linear arrangement tools, the sample will play back from the position in the timeline, rather than from the beginning each time you hit play. (Seems obvious, but it's part of making Renoise bridge tracker-style apps and more conventional, linear ones.)
Better performance, compatibility. Tweaked performance on Linux and Mac, expanded file format compatibility, plus 64-bit Linux, DSSI Linux support. Renoise is a reason to run Linux, and Linux a reason to run Renoise, if you hadn't guessed that yet. No, seriously, you'll enjoy it.
Using two grid controllers with Renoise, arranging patterns on the fly.
Special thanks to daxton for writing the step sequencer

October 22, 2010 · Posted in
Uncategorized
·
Comments Off

on APC20 vs Launchpad
The DSP project has released yet another nice demo featuring the APC20 and the Novation Launchpad
In response to the popular Novation Launchpad Akai have released the APC20 weighing in at the same price point but with faders clearly the APC20 is going to have the advantage right?

Remember kids this is your last chance to win the KJ Sawka sample pack so check out thedspproject.com/​samples to enter!
The APC20 explained:
Both n4Sphere & Algorhythmik wanted to know about how I setup last weeks APC20 demo set so thats exactly what im going to do. An explanation of my fx rack, midi mappings and suggestions to improve this setup to take it further.

I forgot to mention in this video I had a HP filter on the master channel mapped to the 4th fader for the demo too.

Also note that entrys to win the KJ Sawka sample pack have been few so you still a good chance to win it, check out thedspproject.com/​samples for details.
October 13, 2010 · Posted in
Uncategorized
·
Comments Off

on Nice sounding demo of the alphaPad
This is a demo of alphaPad – a free Windows step sequencer for the Novation Launchpad, created by Thibaut Labbé.
Features:
8 instruments working on distinct channels
8 patterns / instrument, 64 patterns in total
8 notes / pattern
Pattern length from 8 to 32 steps
Gate, velocity and pitch control
3 modes:
Edit mode for creating patterns
Launch mode for playing patterns (works as the session mode of Ableton Live)
Select mode for choosing the pattern to edit
Easy synchronization with host using midi notes
Can be downloaded for free from http://alphapadstepsequencer.blogspot…
(no MAX/MSP required)