Follow it here:
Facebook : http://www.facebook.com/Project.Dataline
Soundcloud : http://www.soundcloud.com/dataline
Download music : http://www.dataline.bandcamp.com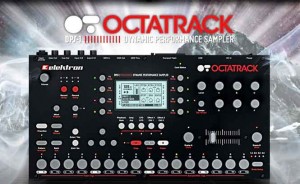 Elektron has released three new operating systems.
Octatrack OS 1.03 brings full 24-bit sample compatibility to the Octatrack, meaning Static machines now can handle samples in this bit rate. The OS release also contains bug fixes.
Machinedrum OS 1.63 and Monomachine OS 1.32 adds among other things improved handling of program change messages. A few bugs have been remedied as well.
Downloads:

Bring to the light-driven sound generator the Kompalisten Bernhard Belej & Jodok Dietrich
Sounds of space and time on the earth!
This machine is probably unique in its kind and each case is unique. Thus the Kompalisten a Years collected Electronic modules, an old radio gets hollowed out, creating a user interface.
Everything sold together, and "zusammenverschraubt zusammenkompalisiert". Done is the KOMPALISATOR for everyone!
INFOS & PHOTO-CONTEST:
Technischer Organismus:
Analoge Klangerzeugung über Lichtsensor
Lichtsteuerung (LED Leuchten)
Stufenloser optischer Filter
Digitale Effekt Sektion
Audio Ausgang (Klinke)
Turboboost! — Lautsprecher
Sandwich Aluminium Oberfläche
9 Volt DC
Electronic music performance
by Martin Messier + Nicolas Bernier
with custom intornarumoris by Alexandre Landry.
SONAR CHICAGO : September 11th 2010 : US
SONAR BARCELONA : June 19th 2010 : Spain
MUTEK : June 2nd 2010 : Canada
TRANSMEDIALE : Febuary 6th 2010 : Germany
"Meandering through the shapes of sound this music video leaves the most intriguing stones unturned even as it visualizes the physical essence of music.
Shot on location in Stockholm under near perfect atmospheric conditions.
Commissioned by the Southern Society for the Visualization of Sound."
PMK of Onsombil. onsombil.com
Some good news from Native Instruments coming your way, that is if you are a Machine user of course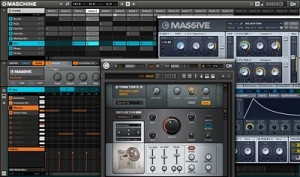 Hi all,

I can finally break the news to you about the biggest feature that will come to Maschine in the next free update – which is plugin hosting!

So, according to popular demand, the upcoming 1.6 version will allow you to use VST and AU plugins as sound sources and effects in your Maschine project. This includes both the whole NI range of instruments and effects as well as any third-party plugin.

Check the screenshot for an idea of how this will look like. Instrument plugins can be used in any sound channel, and effect plugins can be inserted on both the sound and group channels as well as on the master.

Obviously the addition of plugin hosting requires quite a bit of development and testing. Regarding the timing of the release – version 1.6 is about to go into internal beta testing this month, and we are currently planning to make it available to you through a public beta test in January, with the final release probably coming up around two months later. As always, these are projected dates that can still change a bit.

Plugin hosting is the most prominent feature addition in 1.6, but there will be quite some more useful things being added with that update. Look forward to the coming weeks when we will post more details about Maschine 1.6!

Regards, Thomas"