The movie shows an improvisation in Carlos Alpha tuning system recorded while playing a Nord Modular G2 and my "alternative MIDI controller".
The only melodic/harmonic sound source for this piece is the G2 retuned to Carlos Alpha with LMSO by X.J.Scott. The rhythmic track was created with Omnisphere Stylus RMX.
Read my blog for details: http://www.seraph.it/blog_files/c46d0a7ca80368e67afd7f2aadb46297-162.html
"All sequences recorded by myself.
KORG R3, Omnisphere, Virus TI sounds used for this one"
Featured gear: Omnisphere is designed with a unique user interface containing progressive layers of 'zooming' to accommodate the complete range of users – from musicians who just want to be inspired by the sounds and customize them in an easy way, to expert synthesists and the most advanced sound designers. Users can go deeper and deeper into the software and progress in their synthesis knowledge by simply exploring additional levels of sound manipulation options. To make sure that all users get the most out of the new capabilities, Omnisphere includes an extensive set of video tutorials and synthesis lessons taught by the renown Spectrasonics sound design team.
Omnisphere offers a host of hybrid synthesis and new control capabilities including Variable Waveshaping DSP synthesis, Granular synthesis, Timbre Shifting, FM, polyphonic Ring Modulation, high-resolution streaming Sample Playback, Harmonia™, Dual Multimode Filter structure, Chaos Envelopes™, an advanced Unison mode, and the innovative Flex-Mod™ modulation routing system – to name a few.
The huge core library of Omnisphere is filled with years of creative sampling experiments and thousands of inspiring patches. Spectrasonics has pioneered several brand-new types of sampling for the core library of this instrument, including unique "Psychoacoustic" sounds and soundsources created with a new Composite Morphing Technique (CMT) – which morphs the harmonic characteristics of one instrument to another. As a bonus, a section of the core library is also devoted to representing the best of Spectrasonics award-winning sample libraries. When all of these organic core library soundsources are combined with the synthesis power of the STEAM engine, the sounds become "alive" in a truly dynamic and expressive way.
"Blue has always been my favorite color.
Here is a montage of some blue footage cut to a soundtrack that was made using only sounds from the Bob Moog Tribute library for Omnisphere. "
Vince Clarke is among the line-up of synth artists, remixers and sound designers who have contributed sounds to a new Bob Moog Tribute library of sounds for Omnisphere. The massive library consists of 2,4 GB of new sounds and 739 patches and is onsale now for $100 right here, with all proceeds going to benefit the Bob Moog Foundation including their MoogLab student outreach program, the creation of the future 'Moogseum', and their efforts to preserve and share Dr. Moog's extensive and historic archives.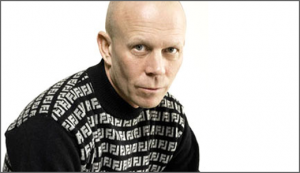 Some of the contributors so far:
Here's a list of the best known contributors: Hans Zimmer, Vince Clarke, Jean Michel Jarre, The Crystal Method, Jordan Rudess, Money Mark (Beastie Boys/Beck), Bernie Worrell (P-Funk/Talking Heads), Larry Fast (Peter Gabriel/Synergy), Roger Joseph Manning Jr. (Air/Fiona Apple), Ryuichi Sakamoto (YMO), Morgan Page (Madonna/Katy Perry), Keith Shocklee (Bomb Squad/Public Enemy), Steve Porcaro (Toto), Fredwreck (Snoop Dogg/50 Cent), Jan Hammer (Jeff Beck/Mahavishnu Orchestra), Danny Elfman, Michael Boddicker (Michael Jackson), Richard Devine (Schematic/Warp), Patrick Moraz (Yes/Moody Blues), Eddie Jobson (UK/Roxy Music), Diego Stocco, The Moog Cookbook, …and many more.
The new soundsources were developed using highly creative processing techniques with exotic gear like rare Buchla Modulars, Jean Michel Jarre's EMS Synthi AKS, Hans Zimmer's massive Modular Moog (including 1027 round robin Moog Drum samples!) and even Eric Persing's one-of-a-kind OMG-1.