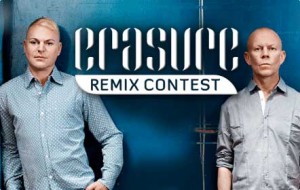 The monthly Beatport remix contests are a chance for producers out there to show their skills. This time Erasure and their song 'I lose myself' is ready to be remixed.
Here's all the details from the Beatport website:
Ready to get lost in the music? Beatport is proud to announce Erasure's "I Lose Myself" remix contest, featuring the pumping electro-disco single from the band's new album for MUTE, "Tomorrow's World."
If you a resident of US, EU, Switzerland, Iceland, or Norway, this is your chance to collaborate with two of synth-pop's veritable icons, Andy Bell and Vince Clarke (himself a founder of Depeche Mode and Yazoo), along with the pop producer Frankmusik; and the parts to the single lend themselves to a vast array of remix possibilities, from filthy dubstep to stadium-grade electro house.
The winning remix will rack up over $5000 in prizes including a TRAKTOR Scratch Pro 2, TRAKTOR S2, Novation Launchpad, Ableton Live 8, Elektron Octatrack, iZotope Stutter Edit, Sounds To Sample Elements Library and $200 in Beatport credits. The MUTE label team will narrow down their selections to 10 finalists; those 10, along with Beatportal's top 10 community-voted remixes, will then move on to the final round, with Erasure themselves selecting the grand-prize winner.
The submissions process begins on October 25, and the window for entries closes on Monday, November 11 10.00PM MST. Download the remix parts to get started.
More information:
Find the videos here
Erasure – When I Start To (Break It All Down) by Mute UK
Erasure are  soon ready to ship their new studio album "Tomorrow's World", released in early October.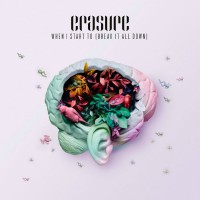 But before it's time for the album to land in stores there's a new teaser out from the British synth pop duo with the single "When I Start To (Break It All Down)" coming in the end of September. The title track remixed by the duo including Steve Smart / West Funk and the multi-faceted songwriter, producer and mixaer Kris Menace (aka Christophe Hoeffel), as well as their own material also is known for his work with Felix Da Housecat. Kris is also known for the production and remix work for a host of other artists such as Moby, Air, Röyksopp, and Depeche Mode.
From the 10 June 2011 show in Thetford Forest, this was played mid-set and is the only new song they played.
Josh T. Pearson brilliant adaptation of Depeche Mode's "Enjoy the Silence" and Erasure's "A little respect".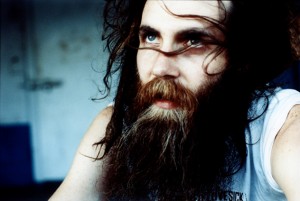 Josh T. Pearson is a musician from Texas. In 1996 he formed the short-lived but now critically acclaimed band Lift to Experience, who released one double album, 2001′s The Texas-Jerusalem Crossroads, before splitting up soon after. Lift To Experience played live shows and became a favorite of the Denton, TX music scene. They also were played many times on the radio show The Adventure Club with Josh in Dallas on KDGE The Edge. Bella Union saw the band at South By Southwest and they were signed shortly after. Pearson is currently pursuing a solo career, which so far has consisted of a number of tours, both headlining and supporting. Pearson no longer plays any Lift to Experience songs live.
Pearson has not released an album or much else in the way of recorded material since the demise of Lift to Experience. In the meantime Pearson has been selling a variety of self-produced live recordings at recent gigs, including a bootleg album To Hull And Back and a DVD single Live In Paris. He featured on a guitar and backing vocals on two songs, "Seal Jubilee" and "Trophy" on the Bat for Lashes album Fur and Gold.
The only solo studio-recorded song to be released for almost ten years is a cover of Hank Williams' song "I'm So Lonesome I Could Cry", which was released as one half of a split 7″ single also featuring Dirty Three. Pearson has notably performed at the All Tomorrow's Parties festival several times over the last few years.
The Assembly were a synthpop project formed in 1983 in Basildon shortly after Clarke disbanded Yazoo. The members were Vince Clarke (songwriting, keyboards, backing vocals) and sound engineer Eric Radcliffe (songwriting, production). Feargal Sharkey was hired as a guest vocalist for the A-side of the group's only single, "Never Never". Clarke and Radcliffe had planned to use a different singer on each track the group recorded, but the group disbanded after the release of "Never Never", and no other vocalists were employed by the duo.
The Assembly 'reunited' for one song in-between the Erasure set which itself was preceded by 3 songs by Yazoo. It was Andy Bell who introduced Sharkey, saying that Vince Clarke had an impeccable taste for excellent singers.
Mute Short Circuit Festival – With Producer Gareth Jones (Depeche Mode, Einstürzende Neubauten, Wire and Erasure)
Make sure to check out Garteth CV, very very nice

and it truly speaks for itself
In this video:
On day two of Short Circuit, we had many interviews with artists and producers we very much admire – Gareth Jones was a great highlight, full of rather priceless insight on the art of production and mixing and a very interesting view on using synths with presets that really resonated with me (pardon the pun).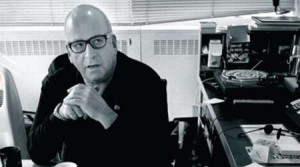 Over at Sonic State an interview with legendary boss of Mute Records can be found. Mute has several renowned bands on its listing such as Depeche Mode, Nitzer Ebb, Fad Gadget, Erasure to name but a few. Here is what Sonic State has to say about it:
Without Mute records and the acts they have nurtured in the 30+ years since they were formed by Daniel Miller in 1978 as a way to release his own tracks, a whole swathe of influential electronic pop music may never have made it to mainstream attention. Depeche Mode, Yazoo, Erasure, Moby, Goldfrapp and many others have benefitted from their unique, artist-centric focus and been able to flourish and have long term relevance in an industry which is so often driven by the flavour of the month.

With a two-day celebration of all things Mute at the Short Circuit event at the Roundhouse, London on May 13th and 14th looming, we caught up with the founder of Mute – Daniel Miller and talked synths, software and the relevence of todays record company.
The new Depeche Mode remix album will be released early April 2011.
For those who didn't know yet; remix duties have been executed by Alan Wilder (Recoil and ex-Depeche Mode – "In chains"), Vince Clarke (Yazoo, Erasure, ex-Depeche Mode – "Behind the wheel"), Duran Duran's Nick Rhodes, New Order's Bernard Sumner, Mark Ronson and Andrew Wyatt of Miike Snow. Other unconfirmed names which have popped up include Aphex Twin, The Yeah Yeah Yeahs!, Brandon Flowers of The Killers and Arcade Fire.
More news will follow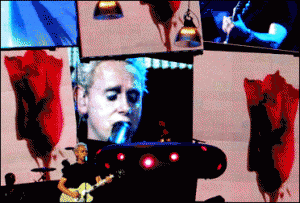 In a tweet Vince Clarke announced that the new Erasure album is going be released in the Autumn and not in Summer like previously announced. Clarke got the news from 'the record company', Mute that is. But before that the Erasure camp needs to sort out which producer they are going to work with and that seems to be a hurdle at the moment so it seems. Says Vince Clarke in a tweet: "Erasure producer negotiations are stalled. The 'manager' is having hemorrhoid issues…I really need to get to the bottom of this!". We reached out to Vince Clarke for more info.