Dance music pioneer A Guy Called Gerald talks about the culture of technology in electronic music and how new tools like TRAKTOR DJ for iPad changed how he performs and creates.
We're giving you the chance to win a VIP weekend in Berlin – just record your own rooftop mix with TRAKTOR DJ for iPad and iPhone and upload it to Mixcloud.
Don't have TRAKTOR DJ? No problem. Just share your best Spotify playlist below and tag #WHATWOULDYOUPLAY
More details here:
http://www.native-instruments.com/en/…
Thanks to:
BASEMENT London and The New British
Music:
A Guy Called Gerald – Voodoo Ray
A Guy Called Gerald – 28 Gun Bad Boy
More on TRAKTOR DJ:
http://www.native-instruments.com/tra…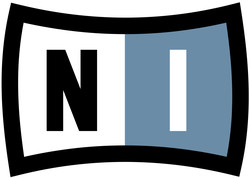 Native Instruments has released updates for Battery, Kontakt & Kontakt Player, and Reaktor & Reaktor Player.
Changes in Battery v4.1.4
Added advanced Komplete KONTROL integration.
Fixed an issue with kits being replaced when loading a host session with the kit-preview button enabled.
Other minor fixes.
Discontinued Mac OS X 10.7 support with this update.
Discontinued RTAS support with this update.
Changes in Kontakt v5.4.1
Added advanced Komplete KONTROL integration.
Added Snapshot system for Instruments.
Added load_array mode 2, nka files can now be stored in the resource container.
Fixed crashes.
Improved CPU performance in certain scenarios.
Discontinued Mac OS X 10.7 support with this update.
Discontinued RTAS support with this update.
Changes in Reaktor v5.9.2
Support for Komplete KONTROL S-SERIES.
Automation Module.
HW Control Module.
Various improvements and bug fixes.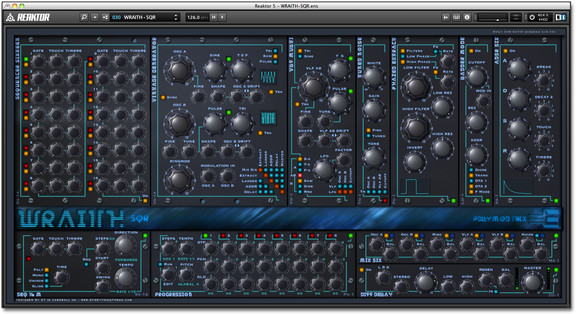 EverythingTurns has announced the release of Wraith, a PolyMod Rack series polyphonic modular analog synthesizer instrument for Native Instruments Reaktor.
Wraith is available in two form factors, the larger Wraith SQR has two built-in sequencers that can run independently to each other, Wraith Mini has all the same synthesis capabilities and is better suited for smaller screens.
PolyMod features
PolyMod is more of a template than an ensemble and has features built-in that will make the whole process of building new ensembles at ET better in so many ways.
All PolyMod ensembles have a consistent user interface making the learning curve for new designs greatly reduced.
PolyMod has skins built in – 22 to choose from and they are saved with each snapshot, having different colours for different tracks in a sequencer makes a lot of sense, red for bass and blue for pads, etc.
All PolyMod ensembles are pre-order only, this means no instant downloads, when an order is placed the instrument will be sent to you within a day or so and you will have the only copy, the original encrypted version is kept on the server as a backup if needed.
Each Ensemble is Unique to you.
Wraith is available for purchase for £18 GBP (SQR)/£14 GBP (Mini), or £28 GBP for a bundle of both. Requires Reaktor version 5.8+.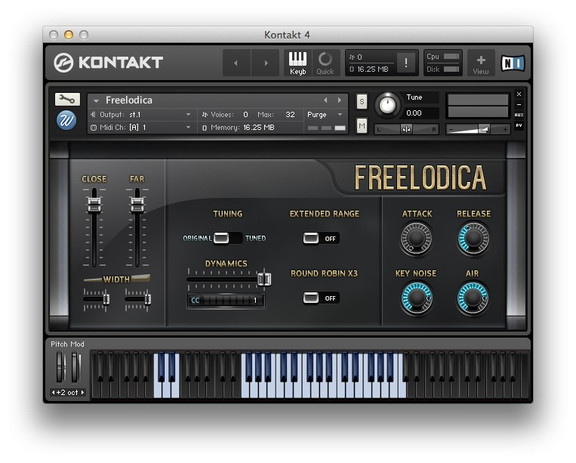 Wavesfactory has announced the release of Freelodica, a free sampled 32 keys Hohner Melodica for Native Instruments Kontakt.
2 microphone positions with stereo width controls. Envelope, key-noise and air volume control. 3x optional round robin and extended range. Original tuning and perfect tuned samples. Dynamics controlled by any CC. Breath noises included for more realism.

We also modeled the imperfect behaviour of the instrument so there is no either sonic or playable difference between The Freelodica and the real thing.
Freelodica features
Stereo WAV files, 44.1KHz 24bit.
3x optional round robin.
120Mb downloaded.
2 microphone positions with stereo controls.
Original tuning and digitally tuned versions.
Envelope, key noise and breath controls.
Dynamics controlled by any CC.
Real behaviour modelled.
The download is available for free exclusively at Wavesfactory.com. Requires Kontakt full version 4.2.4 or higher.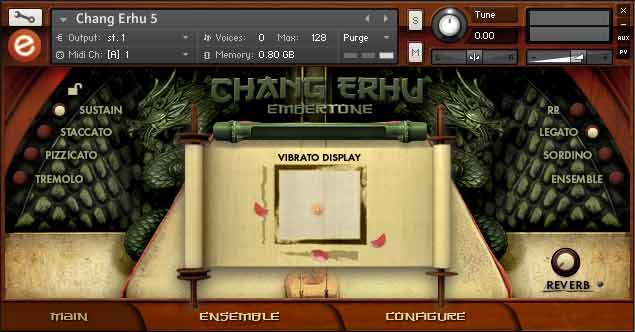 Embertone has launched Chang Erhu, a deep sampled erhu instrument for Native Instruments Kontakt.
The erhu is a two-stringed, bowed musical instrument. It may also be called a "southern fiddle", and sometimes known in the Western world as the "Chinese violin" or a "Chinese two-stringed fiddle". It is used as a solo instrument as well as in small ensembles and large orchestras. It is the most popular of the huqin family of traditional bowed string instruments used by various ethnic groups of China. A very versatile instrument, the erhu is used in both traditional and contemporary music arrangements, such as in pop, rock, jazz, etc.

Our Erhu can create profoundly expressive and beautiful music, and it's also sooooo much fun to play. Its flexibility and out-of-the-box sound is undeniable! …and we don't think there's a virtual erhu out there to match it!

Chang Erhu features
True legato programming with 2x true round robin.
Bow Change, Slurs, Portamentos.
Custom Kontakt scripting by Andreas Lemke.
Control over vibrato speed and intensity.
3200+ recorded samples.
1.6 GB installed.
Sample resolution: 44.1Khz/16-bit stereo/mono (recorded 96KHz/24-bit).
Chang Erhu is available for purchase for $80 USD (16-bit) / $85 (24-bit & 16-bit). Requires full version of Kontakt 4/5.
Something new is happening in the world of Komplete. Watch the video for a glimpse of the future.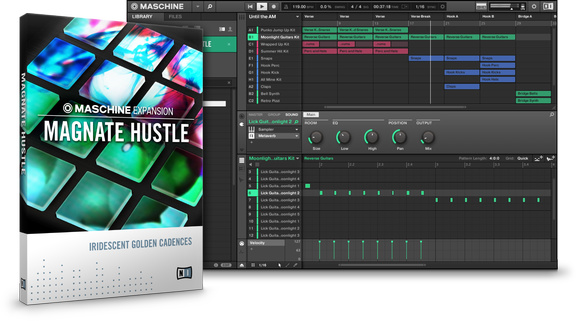 Native Instruments has launched Magnate Hustle, a new Maschine expansion pack tailored to the multi-faceted sound of today's urban pop styles.
MAGNATE HUSTLE provides producers of urban pop, R&B, and hip hop with a wealth of melodic material. An exclusive selection of guitar licks and chords allows beat makers to drop melodic and harmonic elements directly into their tracks. Licks can be used as they are or be chopped up within the MASCHINE environment for adding a personalized touch to projects. A set of multi-sampled instruments including basses, acoustic and electric pianos, and synths, plus vocal hits and one-shots provide additional melodic possibilities and texture. And a set of new MASSIVE presets designed specifically for contemporary urban pop offer producers near-limitless sonic variation for their tracks.

MAGNATE HUSTLE's selection of drum sounds includes a versatile set of samples processed for maximum punch plus four kits consisting of all-new presets for the MASCHINE 2 Drum Synths. The MASCHINE 2 Drum Synths allow users to adjust drum sounds on the fly, further tailoring the sound or adding a dynamic performance element to their music. The sounds were designed and tweaked by producers currently working on major label projects. Their expertise gives the drums in MAGNATE HUSTLE the larger-than-life sound of platinum-selling records heard in the charts worldwide.

A condensed version of MAGNATE HUSTLE is also available as an iMASCHINE Expansion, for creating beats on-the-go. The iMASCHINE Expansion features three projects, four drum kits, and three instruments. Tracks can be exported to MASCHINE STUDIO, MASCHINE, and MASCHINE MIKRO for completion.
Magnate Hustle for Maschine 2 is available for purchase for $49 USD/49 EUR/£44 GBP. The iMaschine expansion is available at the in-app store for $0.99 USD/0.89 EUR/£0.69 GBP.
Remix your tracks like never before with the new SuperSlicer for Traktor DJ. Slice-up your tracks and rearrange your loops using Scratch, Brake, Reverse, Slice or even Pitch-shift effects.
TRAKTOR DJ 1.5 for iPad is now available at the iTunes App Store.
http://ow.ly/kzEGz
Also available for iPhone.
http://ow.ly/kzEzo
Product description: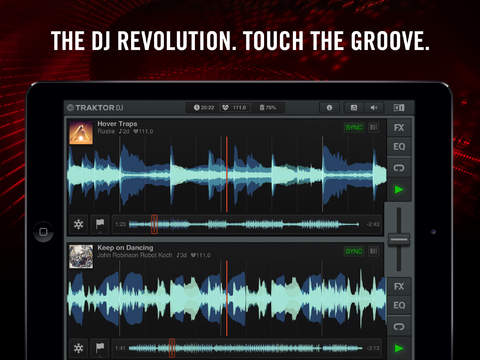 The world's #1 pro DJ software brings high-impact DJing to iPad. Touch your tracks and create stunning mixes in seconds.

"Incredibly well designed and packed with great features." (WIRED)
"Traktor DJ for iPad is better than turntables." (Gizmodo)
"It's wonderfully tactile and a lot of fun." (The Guardian) 
"Traktor DJ brings real DJ tools to the masses." (The Verge)
"They worked on every little detail to get the app just right." (Loop Insight)

///ABOUT TRAKTOR DJ

– Revolutionary DJ app by Native Instruments – makers of the leading pro DJ software
– Touch the groove using familiar iPad swipe and pinch gestures
– Familiar DJ mixer layout with crossfader, 3-band EQ, and filter on each channel
– Direct access to your iTunes music library from TRAKTOR DJ
– Stylish waveform display allows for simple looping and ultra-tight scratching
– Intelligent browser recommends songs based on compatible tempo and key
– Automatic tempo and key detection plus BPM sync for super-smooth mixing
– Innovative Notification Center gives you in-app access to essential tips and undiscovered techniques
– 8 built-in pro DJ effects including Reverb, Delay, and dramatic glitch effects like BeatMasher
– Plug-and-play integration with hardware controllers TRAKTOR KONTROL Z1, TRAKTOR KONTROL S2 and S4
– External mixer mode for sending individual deck outputs to separate mixer channels (if used with TRAKTOR hardware or splitter cable)
– Use TRAKTOR DJ CABLE for pre-listening to the incoming track before the crowd hears it
– Enhanced time-stretching, powered by élastique efficient V2 engine by zplane.development
– New Flux mode – remix your tracks live, then drop back in at exactly the right moment
– Record your mixes live in high-quality on the iPad and share with your friends

Wave Alchemy has launched Massive Bass Music, a collection of patches for the Massive synthesizer instrument by Native Instruments.
Fusing speaker-shaking subs, bouncy Garage-House bass, morphing growls and twisted DnB reeses with deep expressive chords, hard-hitting stabs, gritty house organs and lush pads, Bass Music delivers 118 creatively programmed preset patches for Native Instruments' Massive.

Exploring multiple Bass heavy music genres such as Deep House, Garage, Drum & Bass, Dubstep, Techno and UK Bass House – Bass Music for Massive delivers a versatile collection of expressive, current-sounding presets for forward-thinking electronic music production…

All presets have been designed from the ground-up, with each patch featuring 8 carefully thought-out macro controls for quick intuitive editing and creative sonic transformation.
The soundset is available for purchase for £14.95 GBP.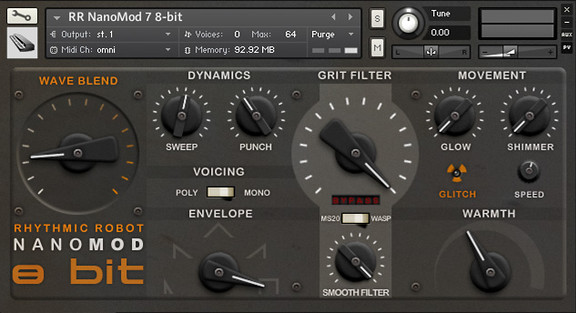 Rhythmic Robot has launched NanoMod 8-bit, a free instrument library for Native Instruments Kontakt.
NanoMod 8-bit is a simple but versatile Kontakt synthesiser based on vintage 8-bit polysynths, featuring an "intelligent" interface that allows the user to adjust multiple parameters with single controls. It is offered as part of the KVR Developers' Challenge 2014.

NanoMod 8-bit brings the simplicity of Rhythmic Robot's NanoMod interface to bear on the crusty, gritty, aliased sounds of classic 8-bit synthesisers of the early to mid 80s. Using source waves taken from vintage Ensoniq hardware and a front-end incorporating convolved Wasp and MS20 filters, this NanoMod is aimed squarely at big, powerful polysynth sounds – everything from warm and evolving pads to screaming leads.
The library is a free download, released as an entry to the KVR Developer Challenge 2014.