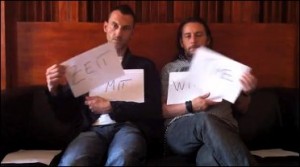 Chris Ruiz and Gio van Oli have left And One. Here's a translation of what they posted on Facebook: "We made a decision. After years with AND ONE we, Chris and Gio, will run another path. In the end the attitude towards music and life were too different. If all is only about being replaceable and functionless, we can't work with that. We see AND ONE as something different as it currently is. We want and have to move. We are not mainstream – we are EBM!"
The two musicians have now formed the Berlin based band PAKT, which according to the statement above probably will be a pure EBM act with the baseline 'Two simple guys just wanna play with you'. You can find PAKT on Facebook at www.facebook.com/PAKTofficial .
Along with the link to their new project the duo also posted a goodbye video on YouTube. You can watch it here or after the jump. Notice that the song played on this goodbye video is And One's "Playing Dead".
And One in the meanwhile started the Unheilig support tour today with Rick Shah and Joke Jay returning to join Steve Naghavi on stage.
Via SL
Via Side Line, news has arrived that Steve is lost in Russia somewhere.
We got info in that And One singer Steve Naghavi has gone missing in Moscow. His disappearance has lead to the cancellation of 2 scheduled And One concerts in Moscow last night and St Petersburg tonight. We will update this news as soon as we get more info.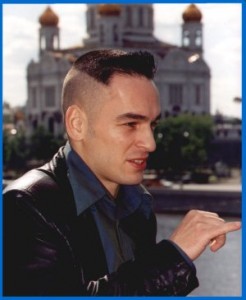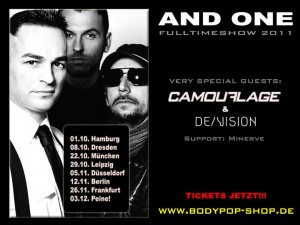 A new album from one of the most successful German synth-pop groups offers twelve times highly electrified harmony between EBM and pop music.  Old fans of the band will appreciate that the multi-crafty mix strong again moved in the direction of the And One early works. With And One, you are getting what you came for. The new long player from Germany's most successful synth pop group features twelve instances of highly electrifying euphony, balancing the scales between massive beat madness and the eternal quest for the holy grail pop.
The band recently released solo EP was "Zerstörer" – where the title track is completely separate and not included in the forthcoming full length album. During the year, it has also scheduled a number of live dates together with Camouflage, De / Vision and Minerve. The new album is released, in addition to the regular edition, in a double-disc edition * in digipak with accompanying bonus CD of live material
"Tanzomat" released March 4 via Out Of Line….
Gigantic tunes, big feelings and a more than healthy dose of rhythmic gymnastics in nice Bodypop-surround. Long-time fans of the band will appreciate the fact that the satire-tinged and versatile mix is very much going back to the roots of the early works of And One.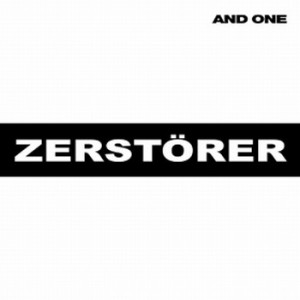 Besides the rather unusual "Bodypop 1½" and the "Live" releases in 2009 it's been really silent with new material since the "Bodypop" album in 2006. 2011 sees the return of Steve Naghavi and crew in form of the single "Zerstörer". As a treat of the upcoming studio album "Tanzomat", scheduled for early March, this single comes with three new tracks aswell as three live versions recorded in 2010 aswell as the 'rockabilly' version of "Military Fashion Show" and a special mix of the title track.
Tracklist:
01. Zerstörer
02. Sex Drive
03. No Song For You
04. Mirror In Your Heart (Live 2010)
05. The Secret (Live 2010)
06. Military Fashion Show (Live 2010)
07. Military Fashion Show (Original Version)
08. Zerstörer (Peine I.S.T. die Ansage 2011 Mix)
Looks like several of the big bands within synth music are following in the footsteps of Covenant with new releases during 2011, in a previous post we saw the teaser from And One and now it is VNV Nations' turn
It seems 2011 will be a very busy year for Ronan Harris and Mark Jackson.
The band recently revealed at their Facebook page that a new album is in the works and scheduled to be released later this year. A World Tour is also to expect along with lots of Festival appearences.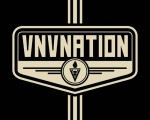 Official video for And One – "Sex Drive" from the upcoming single "Zerstörer" which is appetizer for the new album "Tanzomat". Includes Minerve and De / Vision live promo for the upcoming tour. Enjoy!
FULLTIMESHOW 2011
01.10.2011 – Hamburg – Große Freiheit
08.10.2011 – Dresden – Alter Schlachthof
22.10.2011 – München – Backstage
29.10.2011 – Leipzig – Haus Auensee
05.11.2011 – Düsseldorf – Stahlwerk
12.11.2011 – Berlin – Columbiahalle
26.11.2011 – Frankfurt- Hugenottenhalle
03.12.2011 – Peine – Gebläsehalle
Tickets ab 29,90 EUR zzgl. Gebühren und Versand bei
weitere Live-Dates:
04.03.2011 – ES – Barcelona – Bikini
05.03.2011 – ES – Madrid – Heineken
18.03.2011 – RU – Moskau – Tochka
19.03.2011 – RU – St. Petersburg – Kosmonaut
03.04.2011 – UK – Sheffield – Resitanz Festival
25.06.2011 – DE – Gelsenkirchen – Blackfield Festival
26.06.2011 – DE – Querfurt – Blackfield Festival
Album "TANZOMAT" kommt am 04.03.2011
German EBM act And One, consisting of front man and lead singer Steve Naghavi, backed by Chris Ruiz, Gio Van Oli, released the latest "Bodypop" in 2006, which was updated with three new tracks and was released again in 2009 as "Bodypop 1 1 / 2 ".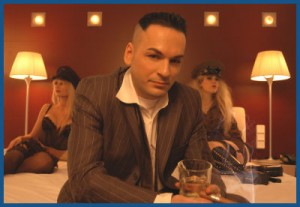 But now the trio are finally back with brand new material. The single "Zerstörer" released in January, followed by new full length album "Tanzomat" scheduled for March 2011. The filling single / EP 's comes in addition to the title track with two more songs and as an added bonus, it also brings together three live recordings from the last tour.
"Zerstörer" released January 14 via Out Of Line and Metropolis Records for Europe and North America.
Tracklist:
Zerstörer
Sex Drive
No Song For You
Mirror In Your Heart (Live 2010)
The Secret (Live 2010)
Military Fashion Show (Live 2010)
Military Fashion Show (Original Version)
Zerstörer (Peine I.S.T. die Ansage 2011 Mix)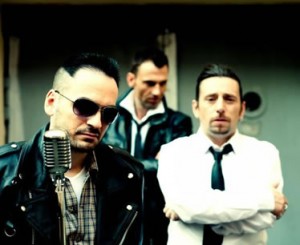 The Blackfield 2011 festivals will take place on June 25 at Amphitheater Gelsenkirchen and on June 26 at Burg Querfurt in Germany.
The line-up, so far, includes And One (pic), Apoptygma Berzerk, Rabia Sorda, Absolute Body Control, Schandmaul, Letzte Instanz, Dreadful Shadows and Sono.
Via RMM
Hi all
Time to sum up the past ten years and list the 20 best / most important electronic, electro, EBM and synth albums that has been released. This is of course a tricky quest and will most likely create some debate. Numerous of good albums has been released and I have certainly not listened to all of them, but still someone needs to make a statement :-). The albums are listed in order of importance, but may not be absolute, in the sense that – if they are rated as number 6, they could easily be argued to have place number 7 instead etc, but still…
Number 1:
Kraftwerk – Tour de france soundtrack
Number 2:
The Knife – Silent Shout
Number 3:
Goldfrapp – Black Cherry
Number 4:
Covenant – Skyshaper
Number 5:
Colder – Again
Number 7:
Daft Punk – Discovery
Number 8:
Felix! – Kittenz and thee glitz
Number 9:
Welle: Erdball – Die wunderwelt der technik
Number 10:
Suicide – American supreme
Number 11:
DAF – Fünfzehn neue D.A.F-Lieder
Number 12:
VNV Nation – Futureperfect
Number 13:
Röyksopp – Melody A.M.
Number 14:
Rammstein – Mutter
Number 15:
Vive la fete – Republique populaire
Number 16:
And One – Agressor
Number 17:
Jeans Team – Musik von oben
Number 18:
Recloose – Cardiology
Number 19:
Melotron – Sternenstaub
Number 20/21:
Télépopmusik – Genetic world
System – Self organizing