Rear-View Mirror is taken from the album 'The Shape Of Things'.
For more information about this album and new releases:
http://johnfoxx.tmstor.es/
Official page: http://www.metamatic.com/
This brilliant follow-up to John Foxx And The Maths' debut Interplay was recorded and mixed at Benge's studio in London. Like Interplay, it's the sound of analogue synthesizers and drum machines – and on one track, feedbacking guitars played by Foxx himself. Although there's a raw edge to the likes of 'Falling Down' and 'Talk' this album is arguably more reflective and emotional than Interplay. Though not overtly auto-biographical, there is a sense of looking back over a life and exploring feelings of loss over opportunities and lovers missed, and possible futures that will remain unlived. All these thoughts and angles are expressed in 'Rear-View Mirror', 'Unrecognised', 'September Town', 'Talk' and 'Falling Down' , as conversations are remembered through dreams and scenes finally played out. Far from wallowing in nostalgia or bitterness, in many ways this is a vital, even sometimes pleasurable experience. At the end of the album those shadow worlds and darker feelings are actually zapped into a new form of life with the macabre sci-fi theatre of 'the Shadow Of His Former Self'. Meanwhile, 'Vapour Trails"s upbeat electronic pyschedelia is rooted in the music of Foxx's own youth, while 'Tides' looks widescreen over a lifetime's experiences, pinned to a fast Motorik beat and still looking to the future as Foxx rides 'those wild eternal tides, again and again.' Looking back in order to look forward, the album is about a life lived and a view on those shadow existences that also somehow stay with us. Ultimately it's a positive and necessary process. It's that glimpse when things unfold and we feel aware – just for a moment – of The Shape Of Things. This limited edition version of The Shape Of Things also features a hard-back book designed by Jonathan Barnbrook, and a bonus album of remixes by the likes of Ghost Box, Wrangler (featuring Stephen Mallinder from Cabaret Voltaire) and Gary Numan collaborator/remixer Andy Gray. There's also a brand new track with Tara Busch, who recently supported John Foxx & The Maths on their Interplay Tour.
Disc 1
1. Spirus
2. Rear-View Mirror
3. Talk
4. Psytron
5. September Town
6. Unrecognised
7. Modreno
8. Falling Away
9. Invisible Ray
10. Vapour Trails
11. Buddwing
12. Tides
13. Astoria
14. The Shadow Of His Former Self
Disc 2
1. Evergreen (Radio Mix)
2. Shatterproof (Wrangler Mix)
3. Where You End And I Begin (Featuring Tara Busch)
4. Summerland (Belbury Poly Mix)
5. The Good Shadow (Tim 'Love' Lee Mix)
6. Watching A Building On Fire (Grayed Out Mix)
7. Interplay (Grayed Out Mix)
8. Evergreen (Xeno & Oaklander Mix)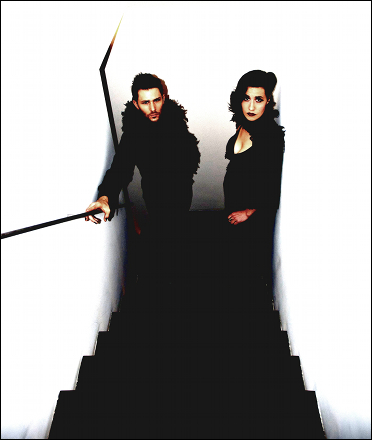 Out now is the female fronted electropop debut album for the London based duo Vivien Glass (Melissa on vocals & synths, Jan-Michael on synths). "Awake, My Sleeper" holds 12 tracks and is available for download or as a limited edition credit card format USB through the band's website or via iTunes, Spotify, etc.
The band promise an official release show in London to be announced shortly. You can check out the new album below, it has quite an unusual sound for being a UK electropop band.
Via SL Mag
http://alfamatrix.bandcamp.com/album/…
A video featuring the "We Came for Love EP". All lyrics, composition, music video production by Technoir 2013. Single Mix by DJ Rabauke.
The German act Technoir is back! After years of almost complete silence (the band's last album, "Deliberately Fragile" was released in 2006), Steffen Gehring returns with the video "We Came For Love" offering male fronted electropop which will please De/Vision and Mesh fans for sure.
This Friday we have a lot of new stuff for you in the synth music, electronica, electro space – check out these new tracks from Paralox, Mikro, Daybehavior and more
Parralox – "Silent Morning (Meltdown Remix by John von Ahlen)"
http://www.psyaviah.com – Music Video for the track "Circles" (taken from the 2013 EP "Future Past"). You can purchase the download single at http://alfamatrix.bandcamp.com/album/… or for the CD aficionados at http://www.alfa-matrix.com/shop_comme… (check the various packages). Edited & directed by Yves Schelpe. Filmed on location in Antwerp, Beligum. Track mastered by Geert de Wilde (IC 434).
ADT taken from the CD album DI*ode
Available for digital download on iTunes
Buy the CD on POPoNAUT
Join us on:
Facebook – Soundcloud – Reverbnation
www.ekproduct.com
diove@hotmail.be
"Just Another Day" is a new track from the new forthcoming MIKRO album that will be release in 2013 from UNDO Records.
Buy here from iTunes: https://itunes.apple.com/gb/album/jus…
Once again Swedish trio Daybehavior shows their massive skill in quality songwriting and top-notch production. This time Julian Brandt (former member of Kamera, Bobby, solo-career and currently, (May 2013), in a project with Marina Schiptjenko (Page)) visits on guest vocals in this stunning duet with Paulinda.
The B-side of the single "Luci Della Citta" is a new recording sung by Paulinda in italian.
Available at
iTunes
https://itunes.apple.com/us/album/for…
Amazon
http://www.amazon.com/gp/product/B00C…
"For a Thousand Years" is taken from the album "Follow That Car!" (Graplur 2012)
http://youtu.be/RpwvLwtjHD8
Also available as old fashion Compact Disc….
http://www.daybehavior.com/store
Covenant "Last Dance" will be held June 11, 2013 via Metropolis Records.
Official video for Kite "Dance Again" (Taken from "V"/Progress Productions 2013). Director & Photographer: Jenny Farida // Editing & Additional photo: Videomaskinen // Lighting: Gustaf Lerne.
About Kite:
Kite is Christian Berg and Nicklas Stenemo. The Swedish electronic duo have released EP´s since 2008.
The musical expressions of Kite is based in a soundscape of emotional layers. With great nerve, a sense of drama, cold beats and serious songwriting-skills Kite moves on into the sad dancefloors like a heartaching update of the genre´s biggest stars; Kraftwerk, Ultravox and early Orchestral Manoevers in the Dark.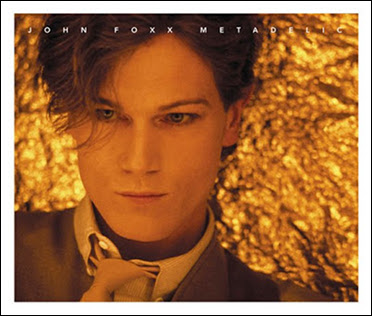 "Metadelic" is a brand new three disc John Foxx compilation album (two CDs and a DVD) intended as a companion to 2010′s "Metatronic". This album includes an entire disc's worth of material (14 tracks) which has never been released on CD before – including a previously unreleased version of "Endlessly" – the "Sparkle Mix".
The accompanying DVD features all of the promotional videos from between 1981 through to 1985 – including the "Top Of The Pops" performance of "Europe After The Rain" which has never been previously released officially in any format.
The release will be out on Edsel / Demon Records by June 3rd.
The full track-listing:Disc One
Swimmer II
Miles Away
Europe After The Rain
Dancing Like A Gun
Endlessly
Twilight's Last Gleaming
Annexe
Sitting At The Edge Of The World (Alternative Version)
Ghosts On Water
An Ocean We Can Breathe
Through My Sleeping
Shifting City
Underwater
Never Been Here Before
Invisible Ray
Vapour Trails
Disc Two
BBC Session Versions:
Hiroshima Mon Amour (December 1983)
Twilight's Last Gleaming (December 1983)
In Mysterious Ways (June 1985)
Stars On Fire (June 1985)
Lose All Sense Of Time (June 1985)
Hanging In The Air (September 1985)
In Mysterious Ways (September 1985)
12 Inch Versions:
Endlessly
Like A Miracle
A Kind Of Wave
Stars On Fire
Enter The Angel
What Kind Of Girl
Endlessly (Sparkle Mix)
Disc Three [DVD]
Miles Away
Europe After The Rain (Top Of The Pops)
Dancing Like A Gun
Endlessly
Stars On Fire
Lose All Sense Of Time
New video from OMD, details below:
Dresden is out on May 20th and is from our new album "English Electric" Out Now
Dresden is available on a limited edition CD format exclusively available from our website only:
http://omd.firebrandstore.com/omd-dre…
As well as iTunes and digital store
Dresden, the 2nd single to be taken from English Electric. This single is being released as a CD single – preorder from http://omd.firebrandstore.com/
Furthermore, "Dresden", the forthcoming second single from Orchestral Manoeuvres In The Dark's recently released "English Electric" album has also been given the remix treatment by John Foxx. The original got a remix with a pounding dance beat and harsher synth sounds. Says John Foxx of the remix; "OMG! – it's OMD!"
The single, released on the 27th of May via 100% Records, will include the B-side "Time Burns" together with remixes by Mike Jolly and Bounce Darkside, while the iTunes bundle comes with a reworking by Zebra and Snake.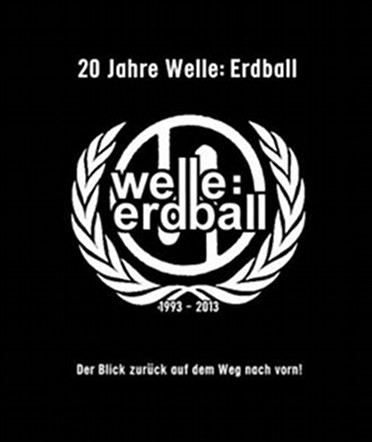 Out on May 24 is the Welle:Erdball jubilee box "20 Jahre". This Box set is limited to 3.000 units and comes in a velvet box with silver embossment. The box contains 2 full CD's with the best of Welle:Erdball from the last 20 years in partially new versions. Next to that you also get a DVD showing the band's history. Add to that a 50 page deluxe booklet and a tie pin.
Note that the compilation has a new recording of the track "Telephonse".
Tracks:
CD1: Honeys favourites
Funkbereit
Interaktiv
Tanz eiskalt (C=64)
Die Computer verlassen die Welt
Die Weltenzahl
Wir wollen keine Menschen sein (new recording)
Sprechen & Denken
0173-1923954
Kaffeeautomat
Kabinett
Finger weg von der Fernbedienung
Computer-Rendezvous
Wizard of Wor
VW-Käfer
Elektrosmog
Walkman
Wasserstoff (H2)
Wir sind die Maschinen
Komm in meinen Mund
Schaufensterpuppen
CD2: A.L.F.s favourites
Mandala
Verlieb Dich in mich
Komm in meinen Mund
Telephon W-38
Meine Klangwelt (C=64)
Kontrollierte Welt
Grüsse von der Orion
Deine Augen
Es ist an der Zeit
Der Telefonanruf
Gib mir mein Gefühl zurück
Die Stunde: NULL (C=64)
Das Souvenir
Ich bin aus Plastik (Single)
Graf Krolock
Deutsche Liebe (live)
Metal Dust (Die Begegnung-2.Version)
Volksempfänger VE-301
Telephonse* (new recording)
Feuerwerk
Taken from The Knife's new album 'Shaking The Habitual', out now:
2x CD: http://smarturl.it/sth2cd – Digipack Includes cartoon by Liv Strömquist and a lyric poster by Studio SM/Martin Falck.
3x 12″ Vinyl: http://smarturl.it/sthvinyl – 180g heavyweight, gatefold edition with CD. Also includes the cartoon and lyric poster.
iTunes Download: http://smarturl.it/sthitunes – Includes an instant download of Full Of Fire and digital booklet.
All formats also available on the Rabid Records Store: http://www.rabidrecordsstore.com/