"Loopy2 hd helps me cover bobbie brown."
Description
Create music by layering looped recordings of singing, beatboxing, or playing an instrument with a savvy, sophisticated, tactile new looper that totally reinvents the formula.
Have you ever wondered what your children will sound like when they grow up? This fun, easy-to-use iPhone, iPad and iPod* App lets you explore the possibilities.
So easy to use:
• Record speaking or singing (tap mic to start, tap again to stop)
• Adjust for bigger or smaller (swipe or pinch)
• Listen to how it sounds (tap speaker)
• Send the adjusted voice with a message to friends via E-Mail.
Once you have a sound you like, you can send it to your friends. Swap recordings, and see who sounds the most grown-up or the most awesome.
You can also hear what grown-ups might have sounded like a few years ago. Just remember that having fun is half the fun!
NOTE:
• iGrowUP requires an Internet connection and E-Mail account to send your recordings to others.
* iPod Touch 2G and 3G require an external microphone, such as an Apple headset with mic. iPod Touch 1G does not support microphone input and cannot be used with iGrowUP.

Spice up your phone?
Korg USA has launched a collection of free Ringtones, all created with real Korg instruments. You can choose from a variety of Korg-quality synth sounds: bass, lead, vocoder and more. Also offered are more acoustic sounds including piano, harp or even a complete orchestra. Korg ringtones are now available to download free of charge at the URL below or on Korg USA's Facebook page.
Pricing and Availability:
Free download.
More information:
One day we had this idea of trying to turn the annoying noises of a child's ballooon into music, by doing the right treatment.
We captured many samples, making all sorts of noises, extracting the air, hitting, rubbing. And then we edited it into a beat, a bassline and a melody, with the right processing tools.
Keeping up with our great hero, the late John Cage, we always want to remind everyone that everything and everyone has music inside. You just gotta know how to bring it out!
A special thanks to our friends from Celemony, we couldn't have done this without Melodyne.
A potato powered transistor oscillator with light dependent resistor, which gets its power from potato battery. Low power circuit is based off Forrest Mims light-dependent oscillator.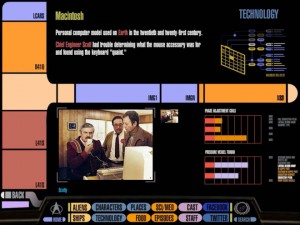 Slightly off topic, but hey it is after all Start Trek
CBS Interactive has launched an official Star Trek PADD application for the iPad. The 190-MB program contains a browsable library of Star Trek information presented with a distinctive user interface modeled after the Federation's LCARS software environment.
The information that users can read in the PADD application appears to be the same that is hosted in the database on the official StarTrek.com website. The database entries are organized into categories, which include characters, species, vessels, places and episodes. It draws details from all canonical Star Trek sources, including the movies, television shows and animated series.The breadth of the database is fairly impressive — it has entries on a wide range of topics, including some that are highly obscure or only mentioned in passing during the series. For example, there is an entry about coffee (they still drink copious amounts of it in the 24th century, especially Captain Janeway) and Bob Hope (a favorite of the 22nd-century Enterprise crew).
In addition to information about the Star Trek universe, the database also has entries about actors, writers and other people who were involved in the making of the show. This is useful if you happen to be watching Total Recall and want to check the entry about Marc Alaimo to confirm your suspicion that your favorite Cardassian megalomaniac is in the '90s Schwarzenegger flick. Seriously, Gul Dukat and Captain Jellico (Senator Kinsey, for the Gaters) appearing in the same movie is more than a little bit creepy.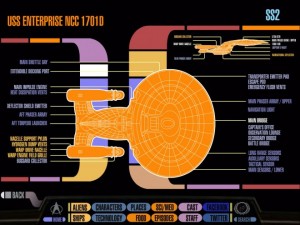 You can download the PADD app in the App Store.
Adapted from WM
"Some very talented kittens on turntable decks sounding much better that I would"
A Synthesizer built to be worn like a bikini.
www.richie-brown.com
Totally useless it seems to me, but hey it might be a fun conversation piece. What do you do when two friends show up at home? Cambox them! Cambox is an amazing app on iOS devices. Capture any moment of your life, remix it and share it in seconds. Fun guaranteed.
Available on the App Store
Pretty funny and useless


M Jeans loves jeans.
We believe that even ill-fitting jeans have something to contribute. That's why we asked many of our customers to send us their obsolete pair…
…And approached artist Andrew Huang to do something never heard before: Create a musical celebration of jeans.