Totally useless it seems to me, but hey it might be a fun conversation piece. What do you do when two friends show up at home? Cambox them! Cambox is an amazing app on iOS devices. Capture any moment of your life, remix it and share it in seconds. Fun guaranteed.
Available on the App Store
Pretty funny and useless


M Jeans loves jeans.
We believe that even ill-fitting jeans have something to contribute. That's why we asked many of our customers to send us their obsolete pair…
…And approached artist Andrew Huang to do something never heard before: Create a musical celebration of jeans.
Enjoy the silence

What dubstep sounds like to your parents
In this video:
Warning: Annoying So Turn The Volume Down.
I didn't make this; it was posted on tumblr. I wish I knew who created it because it's hilarious.
Just needed to share this nice picture – pirating the old scool way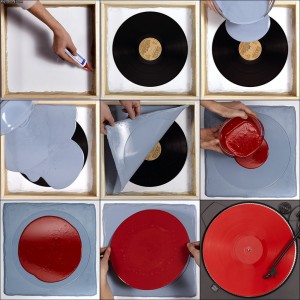 In this video:
This instrument was made by me for the local Winnipeg band DRugs. I really like this one. Glitchy, noisy, and fun. The craziness increases ten fold if you plug it into effects. This video was recorded with no effects, just the straight signal from Baby. The "Deprive" knob really helps sculpt the sound. There are three audio rate oscillators and one clock rate that controls the "Shake" feature. It was a complicated task to get everything inside the baby head. It is now sealed shut, so if anything goes wrong…….surgery. My next baby will have a CV in, babies like that. I did not realize there are others who use baby heads for projects……..cool.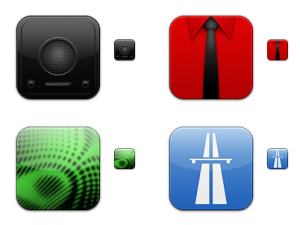 Kraftwerk - by Dave Brasgalla
An iconic tribute to the pioneering band Kraftwerk.
© The Iconfactory
Released (29.Mar.11)
This collection contains 13 icons with large resources for Windows & Mac OS X.
This poor old piano was beyond saving and so it became destined for recycling as a sound design library. Its found a new life at:
HISSandaROAR.com
Some footage of the upcoming Isle of Tune app for iPad, iPhone and iPod Touch!
features new to iOS version:
- super crisp retina graphics
- add up to 8 cars
- change car speeds (2x, 4x, 8x)
- 'traffic lights' for pausing cars
- view all islands created with the online version
- create and share your island for people to view
Android version coming soon after!
visit www.isleofune.com to play online now!
A music score is, in essence, a way of making space into time: traversing notation from left to right and top to bottom, you move through a series of events. So, why not make that spatial map an actual map, as in the familiar, isometric interactive cityscape popularized by Will Wright's classic game Sim City?
Isle of Tune does just that: lay out trees, houses, and city streets, and you sequence musical patterns as virtual islands. It's available right now on the Web, powered by Flash – Chrome users can even get a one-click install via the Chrome Web Store. If you prefer to use a phone or tablet, mobile versions are coming, too, beginning with an imminent iPad release, seen in a video below.
Experimental Synth shared this video of us and judging by the gear we sure hope to get invited next year.
If it's not fun, it's not music. -Chris Stack
the barcodas app scans any ean8/ean13 or upce/upca barcode and turns it into a musical pattern in a user-selectable harmonic scale. imagine walking into a supermarket filled with thousands of tunes to discover.
// by
leovanderveen
leo@nr74.org
www.nr74.org
// thanks to
irisdouma : interaction advice