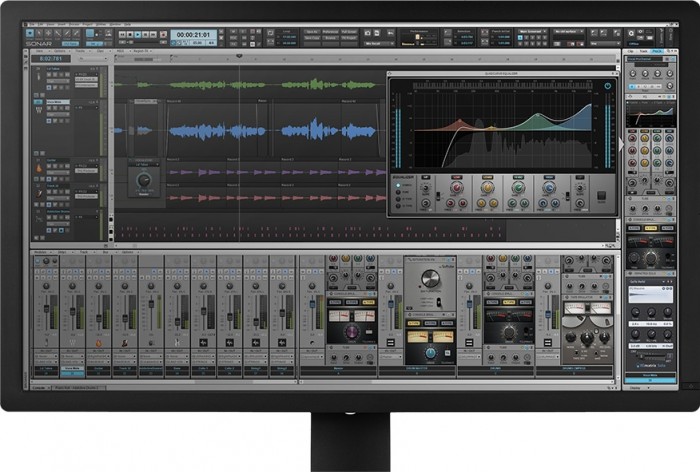 Cakewalk has announced the release of SONAR "Gloucester", the latest rolling update of the SONAR music production software for Windows.
The SONAR "Gloucester" update has been fully tested with the new Microsoft Windows 10 operating system, which was introduced on July 29th.

You may also see some performance improvements with low latency audio streaming when using SONAR with Windows 10. In addition, we continue to listen closely to the user community by introducing fixes and enhancements to the core program.
The SONAR "Gloucester" is now available from the Cakewalk Command Center.
SONAR is more than just a digital audio workstation – it's the most advanced music production experience available today.
Check out the new SONAR Artist, Professional, and Platinum at www.cakewalk.com/SONAR
Cakewalk has announced a new SONAR product lineup and a new model for buying and owning DAW software.
With the new SONAR, the company is introducing a Membership model. Now, users have the option to choose either a traditional upfront payment, or to make monthly payments. New users receive 12 months of Membership free, while for current SONAR users, Membership renewal—which is priced similarly to a traditional lower priced product upgrade brings new updates every month instead of yearly (and sometimes overwhelming) updates.
The three new versions of SONAR are more clearly differentiated to focus on specific recording needs.
All three version have the same core features:
Touch control
unlimited tracks/FX/Sends/Busses
VST3/VST2/DirectX compatibility
video track
support for high-resolution audio via DSD compatibility and sample rates to 384 kHz
enhanced MIDI editing
Mix Recall for switching quickly among different mix options
advanced publishing options
innovative "one-stop solution" effects chains
amp simulations
advanced comping
Here's an overview of the three SONAR versions:
SONAR Artist ($99) adds to the core feature set with 19 bundled effects and 11 virtual instruments that focus on music creation and songwriting.
SONAR Professional ($199) folds in the analog-style, expandable ProChannel Console Strip that allows creating/customizing virtual console architectures, as well as Melodyne Essential pitch correction with ARA integration, and Addictive Drums 2 Solo Edition—50 effects and 18 virtual instruments in total, including the vintage sound of Blue Tubes effects, convolution reverb, and the surgical precision of linear phase EQ and dynamics.
SONAR Platinum ($499) features a wide variety of tools, plug-in effects, and instruments. With advanced tools like Console and Tape emulation, VocalSync for tightening vocals or matching dialog to picture, 21 virtual instruments, 57 effects for mixing and mastering (from vintage to cutting-edge), convolution reverb, step sequencer, and improved audio quantization/stretching, Platinum provides power tools that complement the superior workflow.
A detailed comparison of the SONAR versions is available at the Cakewalk site.
Availability
All three SONAR versions run on Windows 7/8, will be available globally in late January 2015 through music and sound retailers as well as the Cakewalk Store. Each SONAR version can be purchased up front, or with a monthly payment option. After 12 months, anything acquired during the Membership is fully authorized and never expires—regardless of whether Membership is renewed or not. See the Cakewalk site for details.
We get a demo of Sonar X2a – touch enabled running on the Lenovo Thinkpad Twist.
Oliver Davis from Roland UK dropped in to show us around.
Brandon from Roland walks us through Cakewalk Sonar X2 and its ability for multitouch mixing on touch screens.
Cakewalk marcomm pitch:
From getting a great tone to releasing the final mix, today's musicians must master every element of the music production process. SONAR X2 is there every step of the way and takes each element to the next level of power and usability. And thanks to the revolutionary Skylight user interface, SONAR X2 lets you move seamlessly among the elements, instantly going from recording to editing to mixing and back again. And do it all with a single Smart Tool. It's genius.
Here is a quick first look at R-MIX incorporated into SONAR X2. Whether you are looking for an audio fixing tool, or something to creatively generate new sounds, you will find R-MIX one of the most forward thinking plugins available in a D.A.W.
Curious about the new version of Sonar, then check this video out for a quick intro:
From getting great tone to releasing a final mix, today's musicians must master every element of the music production process. SONAR X2 Producer is there every step of the way, and the revolutionary Skylight interface lets you move seamlessly among the elements, instantly going from recording to editing to mixing and back again.
Dial up the perfect synth sound with Rapture or a searing guitar tone with TH2 Producer. Record it, tighten it, chop it, and drop it in the Matrix for realtime triggering. Shape it with the ProChannel. Warm it with the Console Emulator. And do it all with a single Smart Tool.
Gear used is jupiter-8, juno-106, juno-60, Poly 6, td-30 V-drums. Recorded and mixed in Sonar X1. EFX from Sonar.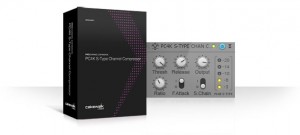 Cakewalk has announced the PC4K S-Type Channel Compressor Module for SONAR X1 Producer Expanded customers. Here's how Cakewalk describes the new module in their own words…
The PC4K S-Type Channel Compressor Module, like all the SONAR X1 Producer ProChannel modules, is expertly-crafted by the Cakewalk DSP team to provide the sound and experience of using the legendary hardware it's based on. The PC4K S-Type Channel Compressor, with its gentle, soft-knee characteristics is well suited for compressing and leveling sustained material on any backing track. Flexible drag and drop routing and manual output gain control lends a modern twist to an old classic. The PC4K S-Type Channel Compressor is a complimentary addition to the well thought out collection of ProChannel module effects designed to elevate any music production.
When coupled with the included PC4K S-Type Bus Compressor, the included ProChannel EQ (set to Vintage), and the optional PC4K S-Type Expander/Gate, the new PC4K S-Type Channel Compressor provides full emulation of classic, large-format, mixing consoles used by professional engineers to make hit records for over a quarter century.
SONAR X1 Producer Expanded
SONAR X1 Producer Expanded delivers fully modular capability to the ProChannel and is required to use PC4K S-Type Channel Compressor module.
SONAR X1 Producer's ProChannel console strip already provides a number of options to get pro-studio sound in the box with its highly musical EQ, PC76 U-Type/classic FET and PC4K S-Type bus compressors, tube saturation, and flexible drag & drop routing. ProChannel strips can be customized to have any combination of installed modules available on any channel and favorite combinations can be set as default for tracks and busses.
Pricing and Availability:
SONAR X1 Producer Expanded customers can purchase PC4K S-Type Compressor download for $49/£35 /€39 (vat inclusive) from the Cakewalk store. SONAR X1 Producer customers can purchase the PC4K S-Type Compressor with SONAR X1 Producer Expanded update downloads together for $79/€69/£59 (vat inclusive) on the Cakewalk store.
More information:
[youtube=http://www.youtube.com/watch?v=JTIf4lNGQ5Q]
Cakewalk has revealed that Sonar 8 will be available for pre-order from September 22 2008. At the moment, this is all the company is saying about the software – spec details are being kept under wraps for now.
Seasoned music software observers won't be surprised to learn that a new version of Sonar is on the way. It's almost become a tradition that Cakewalk announces a major update at this time of the year.