Circuit Bent Korg Kaossilator – KAOSS BOX. Complete with a break-out box that contains switches used to circuit bend the memory rom chip thus creating distortion and glitches in the synthesizer playback. Also inside the break out box is an LTC precision oscillator used to speed up and slow down the fixed frequency crystal, this allowing for analog pitch control via a knob. It is also possible to use a Photo-resistor instead of the potentiometer this allowing for theremin like operation of the unit.
The mods are:
Full Kaossilator Bolted onto box
Pitch Down
Switchable Pitch down LDR
LFO with Rate Control Knob and Rainbow LED indicator
Two Types of LFO on three way switch
4x Ring Mods switches
3x Glitch Switches (the unit does need to be switched off/on when your finished with these bends to get everything back to normal)
The Switch in the middle of Glitch switches gives a nice double up thing on the sounds!
1/4″ Jack to hook up to Homemade sequence
I've been struggling to come up with a video for this, so I decided to just go for it and do a simple jam to show what the unit can do. It starts of a bit slow but gradually gets better. The glitch bends can do alot more but I think you get the idea. I will do another vid with it hooked up to my sequencer soon.
The 2011 Bent Festival will be held at 319 Scholes in Brooklyn, June 23rd – 25th. Bent Festival is an annual art and music festival celebrating DIY electronics, hardware hacking, and circuit bending. Each year we invite artists from across the country and around the globe to perform music with their home-made or circuit bent instruments, teach workshops to adults and children alike, create beautiful art installations and to generally come together, face to face, and showcase the state of the art in DIY electronics and circuit bending culture.
Featuring the work of some chip artists: Rosa Menkman, Jeff Donaldson, Burnkit 2600, Gijs Gieskes and Loud Objects.
Links
Web: http://bentfestival.org
Schedule: http://bentfestival.org/2011/schedule
Twitter: @bentfestival (#bent11)
Facebook: Bent Festival Facebook
Tickets: http://www.brownpapertickets.com/event/178498
Photo stream on Flickr: http://www.flickr.com/photos/bentfestival2011/
In this video:
I got to meet Austin, Jeff and Zach last week. These three guys are a band, but also make their own contact microphones. They are currently traveling across the country playing shows and showing people how to make their contact microphones.
The music they make is a mix of acid rock and circuit bending, the end product is something that's mind blowing. The video highlights what I can't explain here, because they understand it much better than I do.
Not much info and background on this one but if you're keen on cicuit bent stuff then have fun – English & Chinese Speaking Animals Apple
Switched mono mini jack output
Rainbow LED
On/Off Toggle Switch
Pitch Up/Down Control
In this video:
This instrument was made by me for the local Winnipeg band DRugs. I really like this one. Glitchy, noisy, and fun. The craziness increases ten fold if you plug it into effects. This video was recorded with no effects, just the straight signal from Baby. The "Deprive" knob really helps sculpt the sound. There are three audio rate oscillators and one clock rate that controls the "Shake" feature. It was a complicated task to get everything inside the baby head. It is now sealed shut, so if anything goes wrong…….surgery. My next baby will have a CV in, babies like that. I did not realize there are others who use baby heads for projects……..cool.
First demo of my Circuit Bent Coleco Talking Teacher showing some of the sounds and mods available.
Continuing the space theme from previous post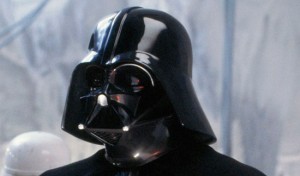 The Vader voice changer was something that I'd started years ago but due to my inexperience, I ballsed it up. Now it's all freshly spanked and fully awesome.
The unit contains 3 Vader samples:
'What is your bidding, my master?'
'Impressive'
and his asthmatic wheeze.
Also there's the voice changing aspect.
It's a bit weird, it does a pitch shift down, but not a full octave, with some slight modulation. It's gritty and dirty and guaranteed to lead you down the path to the Darkside.
The mods are a bit limited. I've added a pitch dial for the samples, which when cranked high will result in a some glitching (although it wouldn't do it for me when I shot the video) and an overdrive dial that affects both the sample and voice effects. There's also a line in for the changer and a line-out for amplification, the speaker is still intact for on the fly sonic Sith noise terrorism and there's 3 LEDs for added ambience.
Description below:
Inside the mood cube is a circuit from an echo microphone toy. It makes some lovely lofi delays. I obviously bent the crap out of it. I had to really.
Here's the things that the bits do:
Delay rate.
Feedback/decay.
Echo/delay switch.
High-pass filter.
Feedback/swell.
Overdrive w/ on-off switch.
Echo on-off switch.
Red power LED
Mood Cube intensity.
Mood Cube rate.
Line in.
Line out.
all that and a 9v battery box fitted into the underside of the cube.
I'm using my baby doll crap-o-matic for the first half and then my Casio SK-1 for the latter portion of the vid.
I just bent this Roland TR-505 with a 55 point patchbay for some really weird sound modulations and sequencer glitches, a pitch knob, distortion and feedback distortion.
Right know I am building a new case for this to make it look a little better

If you're interested in this, feel free to contact me. I'm planning to use this as a prototype and build a few more of it.
More info here: