Gaz Williams takes a look at the new Ableton Live controller which comes with a software bundle that actually is more expensive to buy than the APC!
The APC Mini concentrates the essential features of the APC40 mkII into a compact design. It offers an expanded 8×8 multicolor clip-launching grid, 8 channel faders, and a diminutive but tough chassis for hands-on control over Ableton Live with a small footprint.
The APC Mini is also USB-powered and supports plug-and-play.
The Akai APC Mini has a street price of about US $100.
GSi introduces the new DMC-122 Dual Midi Console.
This powerful and innovative Midi controller combines the layout of a classic two manual drawbar organ with the functions and the look of a modern keyboard offering total programmability and unprecedented ease of use.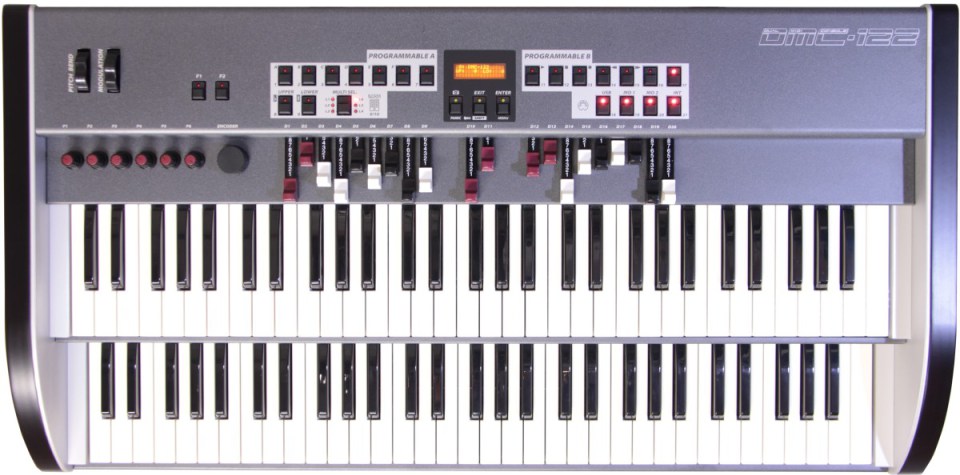 Features:
20 Drawbars, 6 Potentiometers.
1 Encoder, 22 buttons.
1 multiple button.
Pitch bender and modulation wheel.
Two 61-key "waterfall" keybeds with Channel aftertouch.
4 individual MIDI outputs.
1 USB-MIDI connection.
2 inputs for continuous pedals.
Assignable sustain pedal input.
Power for your USB device.
Expansion slot lets you upgrade to stand-alone keyboard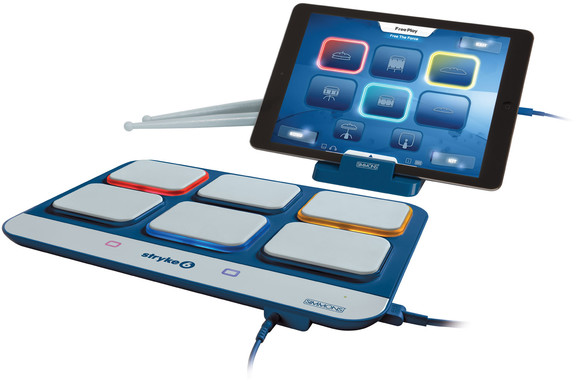 Simmons has announced the release of the new Stryke6 drum controller.
The new Stryke6 is the first ever iPad® controller that delivers a full drum kit playing experience without the kit. Combining Simmons' expertise in electronic drum kits with their unrivaled ergonomic design, the Stryke6 is the only product of its kind that works in concert with your iPad to deliver a real tactile playing experience in a compact, tabletop design.

Equipped with six velocity-sensitive pads plus two foot pedals for kick and hi-hat control, the laptop-sized Stryke6 is perfect for on-the-go playing, portable practice, and other times when a full kit is not a viable option.

Using the free Simmons Stryke Drums app, the Stryke6 easily connects to an iPad for an immediate, out of the box playing experience, including a wide range of sounds. Or connect via USB to any computer to trigger a variety of DAW applications and sample programs, including Garage Band, EZ Drummer, Logic, Ableton Live, and more.

For drummers and percussionists, Stryke6 is an ideal portable setup for small acoustic gigs, or as a compact practice kit for small spaces or mobile music making. For small project studios and songwriting setups, it makes a great tactile instrument for tracking drums into a DAW or sequencing program.
Stryke6 features
Versatile, first-ever iPad-based drum controller.
Can also be used with any USB/MIDI computer.
Ultra-small footprint with 6 velocity-sensitive drum pads.
Access to a wide range of sounds.
Kick and hi-hat pedals provide a real drum playing experience.
Works with most MIDI applications.
Free and fun, downloadable Stryke Drums iPad app (from the Apple App Store).
Learn to play drums in an engaging, interactive environment using app-based tutorials and the color-coded pads.
Includes drum sticks and connections for Lighting and 30pin iPads and USB.
Stryke6 is available for purchase for $129.99 USD.
http://www.synth-project.de/ivcs3_con…
Trailer of the iSP3 Controller. Special designed for the iVS3 App. A complete demonstration of the function follows.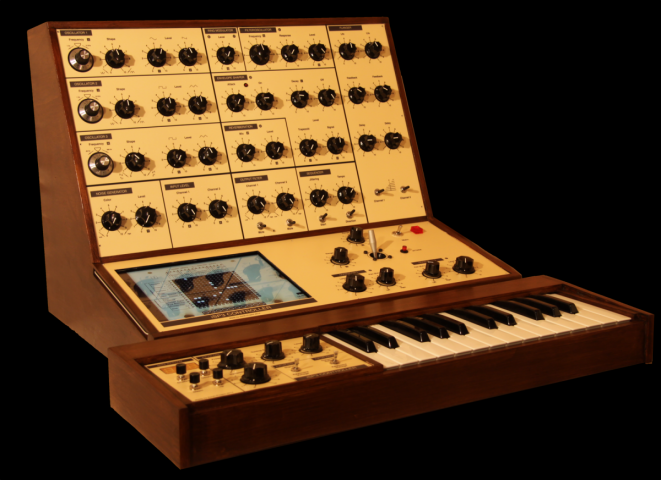 In this project we're building a diy midi controller that works with ios devices and analog synths. Say hello to OONTZ, the open source button grid controller based on the adafruit trellis. The mini OONTZ is a 3d printed case housing one trellis and 4 potentiometers ideal for a 16 button drum pad. OONTZ works with any MIDI software and hardware. No more virtual midi or serial to MIDI stuff, oontz is legit USB MIDI.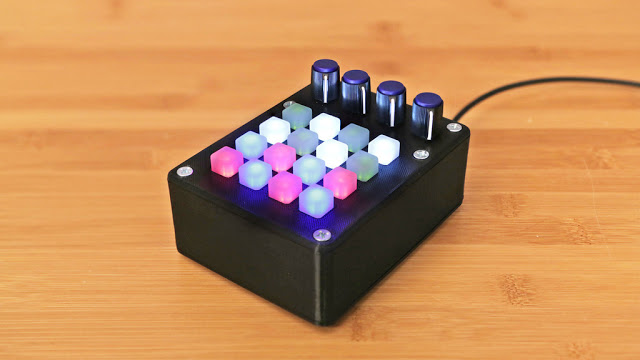 DIY MIDI Controller
Say hello to OONTZ, the open source button grid controller based on the Adafruit Trellis button platform.

The mini OONTZ is a 3d printed case housing one trellis and 4 potentiometers ideal for a 16 button drum pad. In this project we're building a diy midi controller that works with ios devices and analog synths.

OONTZ works with any MIDI software and hardware. No more virtual midi or serial to MIDI stuff, oontz is legit USB MIDI."
Adafruit Trellis
This PCB is specially made to match the Adafruit 4×4 elastomer keypad. Each Trellis PCB has 4×4 pads and 4×4 matching spots for 3mm LEDs. The circuitry on-board handles the background key-presses and LED lighting for the 4×4 tile. However, it does not have any microcontroller or other 'brains' – an Arduino (or similar microcontroller) is required to control the Trellis to read the keypress data and let it know when to light up LEDs as desired.
Full Tutorial
https://learn.adafruit.com/mini-oontz…
Download STLs
http://www.thingiverse.com/thing:409733
—————————————-­-
Visit the Adafruit shop online – http://www.adafruit.com
Subscribe to Adafruit on YouTube: http://adafru.it/subscribe
Join our weekly Show & Tell on G+ Hangouts On Air:http://adafru.it/showtell
Watch our latest project videos: http://adafru.it/latest
New tutorials on the Adafruit Learning System:http://learn.adafruit.com/
Music by ecken: http://soundcloud.com/ecken
—————————————-­-
Novation has introduced the Launch Control XL – a new MIDI controller that they call 'the ultimate controller for Ableton Live'.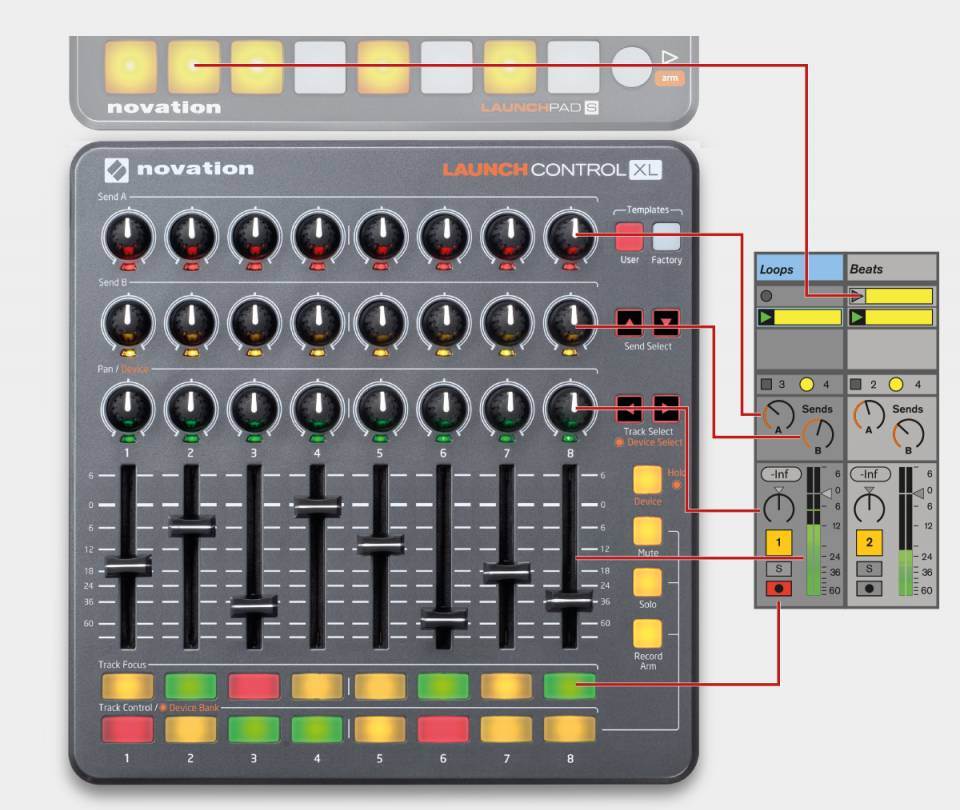 According to Novation, the Launch Control XL helps you focus more on your music and less on your laptop, by providing 16 buttons, 24 knobs and eight faders, all of which integrate seamlessly with Live.
Features:
Hands-on control over Ableton Live
Tweak your sound using 24 knobs with multicoloured indicators
Precise control over levels with eight rugged faders
Create your own control layouts, by freely assigning any control to any function in Ableton
Plug straight into Mac, PC or iPad and start performing
16 multi-colour buttons for immediate track focus and key mixer controls
Includes Ableton Live Lite software and Loopmasters sample collection
Control MIDI-compatible iOS software via Camera Connection Kit
Launch Control is powered via USB bus power
Tuna knobs are control knobs that stick to any touchscreen and let you control DJ and music making apps like you would with dedicated music hardware. Tuna Knobs are designed to give you the tactile precision you need when making music, while giving you the versatility of mobile applications.
Making music is the passion of millions of people and nowadays it's possible to make music anywhere due to great apps and accessible tablets. However the downside of using a touchscreen is that you miss the authentic feel of twisting a knob on professional DJ gear. Tuna Knobs wants to bring back that feeling to the tablet so you can enjoy the mobility and versatility of your touchscreen with the precise and expressive experience of professional hardware. On top of that Tuna Knobs are small enough to take with you wherever you go so you can transform your tablet into a true DJ station anywhere.
We need your pledge to make these a reality!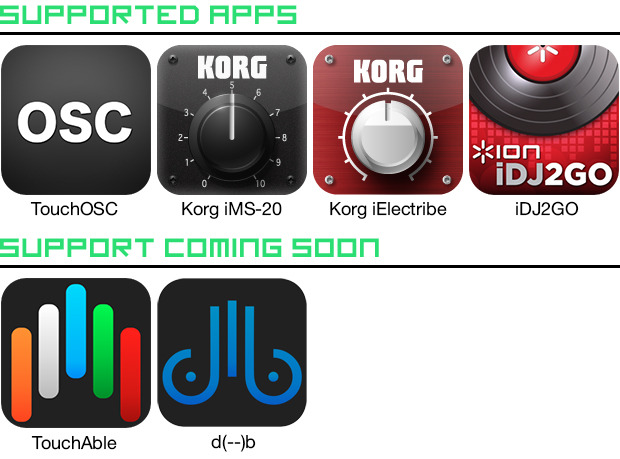 A Stylus in the shape of knob, with a small axis in the middle and a suction cup on the bottom. Made to control (music) apps with virtual knobs on every touchscreen device.
So Tuna Knobs stick to your touchscreen using a micro suction cup and translate a turning movement to a touch command. Simply stick them on your screen and you are ready to start twiddling away. Tuna Knobs use conductive rubber to translate turning a knobs into the right signal for your touchscreen, not dissimilar to how a stylus works.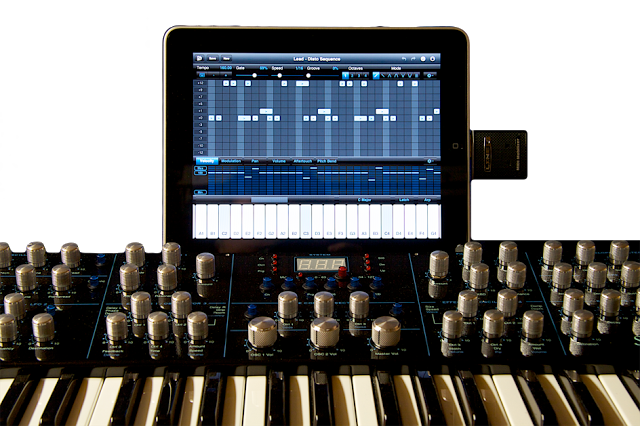 The universal Controller. Special designed for the iPad. The iPad works as a Step Sequencer via Midi In to the Controller. The Controller is pre-labeled for the most important parameters.

With the Midi touch App for the iPad you have up to 127 Parameters.

The Front Panel has a size for a 3 Octave Keyboard with Pitch Joystick and Modulation Knob. I choosed Aluminium Knobs for a better look.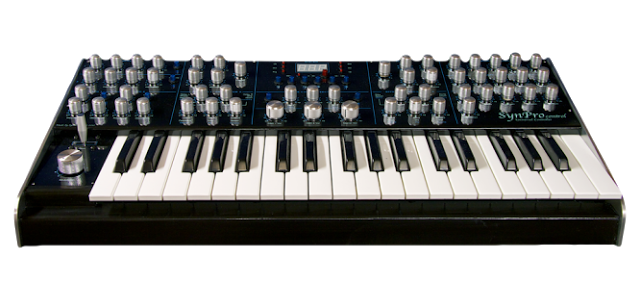 A MIDI controlled Necktie. This is accomplished by leveraging the Pinoccio Mesh Networking features and a Max4Live patch running on Ableton Live. More details in here:
http://mrbook.org/blog/2014/05/25/pin…
Adriano Clemente explains some production techniques and performs on the KORG taktile.
The KORG taktile / TRITON taktile are USB/MIDI controllers equipped with the same great-feeling, semi-weighted keyboard found on Korg's KingKorg and Krome. Taktiles are loaded with functions that make them fun to use. Of course, the taktile also delivers the functionality expected from a MIDI controller. It provides all of the basic controls such as sliders, switches, and transport controls, all to make Interfacing with your favorite DAWs and plug-ins a seamless experience.
In addition, TRITON taktile adds 512 sounds from the legendary KORG TRITON – KORG's best-selling Music Workstation. From your desktop to live stage performances, TRITON taktile is a USB MIDI controller that can be trusted in any performance situation.
For more information on the KORG taktile, head over tohttp://www.korg.com