Arturia has announced the launch of MiniLab, a USB bus-powered powerhouse, featuring 25 velocity-sensitive mini-keys alongside brand-new pitch and modulation touch-strip controls for maximising musical expression in a highly-portable package, details from the press release below:
Music software and hardware company Arturia is proud to announce the NAMM 2013 launch of MiniLab, a stylishly compact and bijou Universal MIDI Controller that's far from being short on features. MiniLab is a USB bus-powered powerhouse, featuring 25 velocity-sensitive mini-keys alongside brand-new pitch and modulation touch-strip controls for maximising musical expression in a highly-portable package.
16 multifunction encoders — more than those found on any available comparably-sized USB/MIDI controller — ensure everything is at hand to program or perform, wherever life may take or lead you. And if that's not enough to keep users entertained, two banks of brightly backlit performance pads can be easily assigned as pads, MIDI CC buttons, or program change switches for even speedier interactions with whatever device MiniLab is connected to (via its cleverly-recessed USB bus-power port and sustain pedal input).
Of course, music is where the heart is, and at the heart of MiniLab is the benevolently bundled Analog Lab software solution. With over 5,000 legendary classic keyboard and synth sounds carefully chosen from the Mini V, Modular V, CS-80 V, ARP2600 V, Jupiter-8V, Prophet 5, Prophet VS, Oberheim SEM V, and Wurlitzer V range of Analog Classic software instruments, Analog Lab offers speedy and simple editing with the most essential parameters for personalising presets available onscreen and for tweaking using the MiniLab controls. Notably, those TAE® (True Analog Emulation) synthesis-powered sounds are not sample-based, but are actually running the full synth engine behind the scenes, so offer unparalleled flexibility.
Yet there's more: owners of those individual Analog Classics or the all-encompassing V Collection 3.0 bundle can open an Analog Lab sound, edit it in the original software instrument, then add it to their Analog Lab library, thereby taking their sound and workflow to a higher state of musical interactivity. Speaking of which, MiniLab is also compatible with Apple iPad and iPhone products (using a camera connection kit).
So, whatever way users choose to use it, musical life on the move's just got a whole lot sweeter thanks to MiniLab, the world's premier mobile keyboard solution!
MiniLab will be available to purchase from the Arturia online store or any dealer for €99.00 EURO/$129.00 USD from mid-March 2013.
Nate from Akai Professional shows of the new Max 25 MIDI keyboard controller at Winter NAMM 2013.
Nate from M-Audio shows us their latest keyboard controller the M-Audio Axiom Air 25.
New M-Audio Keyboards Controller range extended with three new Axiom AIR models
Eric from Numark walks us through their brand new DJ controller The Orbit
Numark, the world's leading manufacturer of DJ technology, introduces Orbit, a first-of-its-kind wireless handheld DJ performance controller. Numark will unveil Orbit at and around Booth 6700 at the 2013 NAMM show, January 24-27 in Anaheim, California.
Numark's Orbit is the next step in the evolution of the performing DJ. Made to be held in the hands, strapped to your body using its built-in clip, or placed on the table, Orbit packs an unheard-of amount of control into an ergonomic game-controller-on-steroids design, which has every inch, inside and out, tailor-made for live performance. Orbit can be used wired via the included USB cable, which also charges it, or wireless using 2.4 GHz ultra-low-latency connectivity. Orbit features 4 selectable banks of 16 backlit pads, 8 on each side, for adding and blending effects, launching hot cues and samples, and more. Located in the center of Orbit are 4 bank selection buttons, 4 virtual knobs, and a large aluminum-faced touch- sensitive control wheel, which controls the selected virtual knob for instantly tweaking effects and filters.
"If you want to be a serious DJ these days, you need the guts and the gear to get out on the stage and perform," said Chris Roman, Numark Product Manager. "Orbit embraces that reality to its core, empowering DJs with performance capabilities that will need to be seen and experienced to be believed. It's intuitive, operating like an extension of the DJ—not to mention it's the most fun you'll ever have on stage."
Orbit's live-performance design extends even to the inside of the device, where it has an embedded 2-axis accelerometer, which can be assigned to 2 different parameters per bank and activated instantly via 2 shoulder buttons. All of Orbit's controls are fully mappable, so DJs will be able to customize their settings for effects control, transport control, volume control, or any other MIDI parameter. Numark will demonstrate Orbit for the first time at Booth 6700 at the 2013 NAMM show.
Connecting deeper to Cubase than any other app, Cubase iC
Pro is the most advanced Cubase control app with a clear focus
on recording, making it your very personal recording assistant.
The project overview page and the mixer allow you to see your
project as you know it from Cubase, while the key command
page gives you a powerful tool to set up your most-used
keyboard shortcuts and macros. Up to four dedicated cue mixes
can be set up with Cubase iC Pro, giving musicians the
freedom to adjust their own mix with a phone or tablet. Cubase
iC Pro is Cubase's perfect companion!
www.steinberg.net/cubaseicpro
The Midi Fighter Spectra is a brand new redesign of the Midi Fighter Classic, with full-color button lighting, a variety of customizable color and material options, and additional controls to make playing this device like an instrument.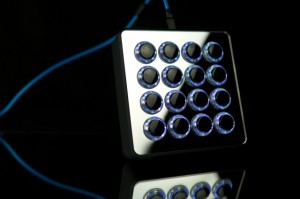 audio: Klangkarussell – Sonnentanz
Want your own? Grab on on the DJTT store: http://bit.ly/13V6Ac5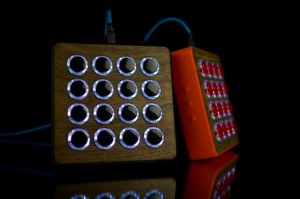 Specs:
4×4 arcade button matrix
Class-compliant USB MIDI operation
Custom-built colors for your buttons, faceplate
Silicon case
Full-color ring lighting, customizable with included software (including animation functionality)
Six function buttons on the side
Mappings for Traktor, Serato, Ableton Live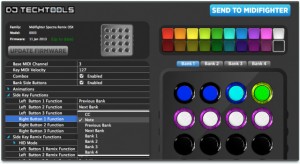 Launchkey — Next generation instrument for computer and iPad
http://novationmusic.com/midi-controllers/launchkey
~ LIKE our video and click 'show more' for additional information.
Launchkey is a range of 25, 49 and 61 note keyboard controllers with up to 50 physical controls including 16 velocity-sensitive multi-colour trigger-pads that launch clips and scenes in Ableton Live. As well as enabling hands-on control of your DAW's mixer, instruments and more, Launchkey is an integrated software/hardware instrument. The control surface has been designed to work tightly alongside two intuitive apps for iPad: the Launckey app and the Launchpad app – plus the powerful V-Station & Bass Station synth plug-ins for Mac and Windows.
Novation Launchkey Key Features:
• Launchkey comes with a brand new Launchkey app and Launchpad apps for iPad and the powerful Novation V-Station and Bass Station synth plug-ins for Mac and PC
• Quick, hands-on control of your mixer, transport and more in Ableton, FL Studio, Pro Tools, Reason, Cubase and Logic
• Two rows of launch pads for playing and sketching out drum beats, or launching and improvising with loops using the Launchpad app – they also launch clips and scenes in Ableton
• Synth-styled velocity-sensitive keyboard with precision accuracy and fast action – software control via 50 faders, knobs, pads and buttons (35 on 25-note version)
• Instant access to major DAW control parameters — with no assignment necessary
• Fully bus-powered, even with iPad. Just plug it in and go, with no power supply or batteries
• One gigabyte of Loopmasters sample content including artist packs, drum samples and sound FX
• Ableton Live Lite included
For more videos subscribe to our YouTube channel here:
http://www.youtube.com/novationtv
Electronic artist collective Machina has announced the MIDI Jacket – a wearable MIDI controller, being developed as a Kickstarter project.
The MIDI Jacket MJ v01 is designed to control digital music instruments, computers, and other devices. It allows users to control and make music kinetically (through body movements), through body sensors, and by detecting your acceleration and flexion.
The MIDI Jacket has multiple built-in controllers:
Four flexible sensors which can detect your finger's position
One accelerometer which can detect your arm's acceleration
A joystick
4 push buttons
All of these sensors and buttons can be configured by the user, but they come with presets and initial configurations. While the sensors are there, the jacket looks like a regular jacket, and can be worn under normal conditions.
Imagine being able to create music by using your body as an interface. Imagine being able to extend that jacket to make it work not only with music, but with whichever devices you have: A Kinect, an iPod, Nike Plus. We believe that the way we interact with our clothing is changing; clothing should not only be a way of covering your body while helping you get laid, our relationship with clothing should be much more than that: clothing should be an extension of our body, and we're using wearable technology to do that. 
We are working with the best musicians, DJ's and electronic artists worldwide to make this project a success. Our first product is the MIDI Controller Jacket. A MIDI (Musical Instrument Digital Interface) allows communication between digital music instruments, computers, and other devices (for example, using the jacket's sensors to send music notes to your DAW). It allows users to control and make music kinetically (through body movements), through body sensors, and by detecting your acceleration and flexion.
Brain Jr. is a compact and affordable micro controller platform for artists, students, educators, and professional controller builders. This video explains the basic operations of the device.
It features:
16 digital connections (switches, buttons, etc.)
16 analog connection (faders, potentiometers, sensors)
16 LED connections (monochrome and RGB)
USB connectivity
Class compliant, no drivers needed
Bitwig Studio's open controller scripting API allows you to hack your own functionality for any MIDI controller. Here is a short video showing step sequencing note input into a Bitwig Studio MIDI clip using NI's Maschine hardware as a controller.
Big update Tabletop introduces Midi controller support, timeline editor, session sharing, and Tabletop Ready Apps with iMPC from Akai Pro! The update is free! Tabletop is free! http://bit.ly/TXTbd0
Ready. Set. Remix!
The exclusive Soundtrack in this video was created in Tabletop by Richard Devine. You can find the song Glitch Breaker Demo inside the Tabletop in-app community, or on SoundCloud. To celebrate the new update for Tabletop we're making a call for remixes! Download the Glitchbreaker Session right in Tabletop. You get access to all of the custom samples, sequencing, and arrangement. Remix to your heart's content. We can't wait to see what you come up with!
Richard Devine: http://www.facebook.com/pages/Richard-Devine/105387759760
Glitch Breaker https://soundcloud.com/richarddevine/glitch-breaker-made-with-1