Although some months old I haven´t seen it until now, but it is a very good coverage of the chip music scene
The Engadget Show: Inside chiptunes and 8-bit visuals
The August issue of Develop magazine is available now, including an article with SCEE's Creative Services Group's principal audio programmer, Nicolas Fournel talking about his vision of the future of game audio programing:

Nicolas Fournel has an impressive 20 years' experience developing commercial digital audio software. He started out coding Amiga sample editors in assembler and went on to build audio technology for Factor 5 (including the GameCube SDK audio tools), Konami Hawaii and Electronic Arts, Vancouver before arriving at his current senior position within SCEE's Creative Services Group.

So, how does he see the current and future state of game audio programming?

He says: "A significant focus for me is audio analysis to help create smarter tools, improve audio engines and enhance or even create gameplays," he says. "For example you can analyse the spectral content of your assets and export this information to the game as metadata. When sounds are triggered or modified at runtime, you update the spectral matrix – a representation of the game's overall output in the frequency domain. The audio engine can then make informed decisions: how to dynamically mix the game, to apply (or not) audio shaders to a sound effect based on its audio properties, and so on.

Perceptual voice management is also made possible, supplementing voice priority systems, to decide whether frequency-wise, it's appropriate to start a new sound or not. If there are already ten very low frequency sounds playing on the left you might not want to add more. Remember – audio engines are deaf. They take decisions that impact the whole gaming experience without 'listening'.

"Analysis is also the key to creating higher- level tools. The more your application knows about the data you're manipulating, the better because it can assist with creative choices. Content-aware tools can represent your assets in a meaningful and useful way – for instance, maybe for a debris sound effect
what is important is the distribution of the impacts in time and the overall envelope. For a pitched musical instrument it will be the harmonics and the pitch. Audio analysis can be used to extract all kinds of features from amplitude to spectral shapes and more.

"As to enhancing gameplay, an example from my own experience would be when I worked on Lost In Blue, a DS game where the player is lost on an island and has to make a fire. You use the stylus to rub wood together
Read online – Issu.com
Download – Develop August 2010 (PDF)
This a sneak preview of the ambient music game Osmos For iPad, which is expected to be available July 8th.
An iPhone version is also planned. Osmos is already available for Mac, Windows & Linux.
See below the full trailer for an overview of Osmos.
Video editing by Kun Chang. http://www.kunchang.net
Music by Gas / High Skies. http://microscopics.co.uk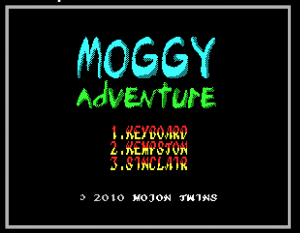 Canadian video game programmer and synth musician Brad Smith has with his Moon8 project created a note-by-note cover version of the whole album in an 8-bit NES video game style.
The whole thing was sequenced in FamiTracker and the sound rendered with NSFplug. Final editing was done in Audacity.
You can download the album as a zip file of MP3s from the Moon8 website, where you'll also find YouTube links to the songs. Enjoy.
Enter the ambient world of OSMOS: elegant, physics-based gameplay,
dreamlike visuals, and a minimalist, electronic soundtrack.
Your objective is to grow by absorbing other motes. Propel yourself by ejecting matter
behind you. But be wise: ejecting matter also shrinks you. Relax, good things come to
those who wait.
Progress from serenely ambient levels into varied and more challenging worlds. Confront
attractors, repulsors and intelligent motes with similar abilities and goals as you.
Osmos soundtrack featuring Gas, High Skies, Biosphere, Julien Neto, Loscil and others.
Demo available now from www.hemispheregames.com/osmos/
Once again its time for Dreamhack here in Sweden – the largest game and hacking event, of course a crew from the place where I work will be there – video blogging. You can watch it live at www.metrobloggen.se/tat
or pay a visit to the official website here >>

At 8 am the first visitor entered the gates of DreamHack Winter 2007. One hour later had over 2 100 people checked in and were busy finding their spot among all the tables.

The total number of visitor are increasing every second and the entrance-staff will be busy all day since over 8 300 tickets have been sold.

And by the way if you have a PS3 (anyone wants to donate one to me?) don´t miss out on the new Ratchet and Clanc release

[youtube=http://www.youtube.com/watch?v=8zsqRaYpk3c]