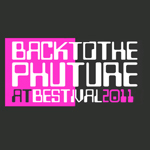 For all who are in need of Recoil, here is a timely reminder to attend the additional performance of "A Strange Hour 'to be held at the Back to the Phuture festival in April. The festival consists of two shows, which take place at the Academy 1 – Manchester on Friday 1st April and Troxy – London Saturday, April 2, with live performances from Gary Numan and Recoil in Manchester, and John Foxx at the show London.
Motor will also participate on both dates and Mark Jones will go to the music of the past, present and future – his sets, focusing mainly on new talent like Hurts, Villa Nah, La Roux, Little Boots, Prison and Ellie Golding Penguin.
Back To The Phuture began as a radio show on BBC 6 Music in 2009. This program connects the recognized pioneers of synthetic music with artists in the electro scene currently celebrating 30 years of electronic boldness. Mark Jones has proposed radio fun and educational with guests such as Arthur Baker, Phil Oakey (The Human League), Daniel Miller (Mute Records), Gary Numan, Martyn Ware (Heaven 17), Andy McLuskey and Paul Humphries ( WCO), Steve Strange (Visage) and August Darnell (Kid Creole & the Coconuts).
Here are links to help you get more information, sample music, and participate in various competitions related to the event.
Event page | Official site BTTP
Free downloads of each participating artist: http://soundcloud.com/bttp
YouTube page devoted to festivals BTTP: www.youtube.com / backtothephuturetv
Then here's your chance

Gary Numan and John Foxx have announced a new remix contest – the Back to the Phuture Remix Competition:
To celebrate the upcoming Back to the Phuture Live shows at Manchester Academy April 1st & The Troxy, London April 2nd we bring you the first ever Gary Numan and John Foxx Remix Competition.
Remix Scanner by Gary Numan or Shatterproof by John Foxx & The Math.
Win:
A pair of VIP passes to the London or Manchester show
A signed copy of Gary Numan's "Jagged Edge"
A signed copy of John Foxx & The Maths "Interplay"
Your remix played over the P.A. at both shows
Entries judged by Gary Numan, John Foxx and Mark Jones
To enter:
Visit the competition site on SoundCloud
Download the stems for "Scanner" or "Shatterproof"
Use the stems to create your remix
Upload your remix to the Gary Numan or John Foxx remix group
Deadline for entries – 18/03/11
You can download the stems at the Back to the Phuture page on SoundCloud.
FULL TRACKS:
1. Motor – Death Rave (Skrufff remix)
2. Gary Numan- Scanner (Full Track)
3. Recoil – Want (Architect Steppa)
4. John Foxx – Flightpath Tegel
5. John Foxx and The Maths – Shatterproof (Medicine Edit)
JOHN FOXX & THE MATHS STEMS:
1. John Foxx and The Maths – Shatterproof (Medicine Edit)
2. John Foxx and The Maths – Shatterproof – ARP odyssey bass
3. John Foxx and The Maths – Shatterproof – Drums
4. John Foxx and The Maths – Shatterproof – Moog modular
5. John Foxx and The Maths – Shatterproof – Synths
6. John Foxx and The Maths – Shatterproof
GARY NUMAN STEMS:
1. Gary Numan- Scanner (Full Track)
2. Gary Numan- Scanner – Bitcrush
3. Gary Numan- Scanner – FlexiPad2
4. Gary Numan- Scanner – FlexiPad
5. Gary Numan- Scanner – Chorus Vocal
6. Gary Numan- Scanner – Verse Vocal
7. Gary Numan- Scanner – Growl
8. Gary Numan- Scanner – Halo Pad
9. Gary Numan- Scanner – Jerusalem Keys
10. Gary Numan- Scanner – Pads
11. Gary Numan- Scanner – Piano
Friends of Foxx will like this

a 3′ 30 edit of the opening track from the forthcoming album, Interplay – out on March 21
You can pre-order the album now and receive one track, Evergreen, as a download – http://www.townsend-records.co.uk/art…
John Foxx performs with Gary Numan and Motor at the Troxy London on 2 April.
www.johnfoxxandthemaths.com
Alan Wilder's (ex Depeche Mode) tour visiting world with its project, Recoil, and the show "Selected Events 2010 – A Strange Hour". After a series of live dates before in Europe and the U.S. the show now returns to Europe for a number of closing dates in November and December. For the new dates will show also include all-new parts, materials not previously been played during the tour, but also completely virgin video.
Special guests will also participate, including Gary Numan, Ade Fenton, Architect, Sono and Northern Kind.
New wave/industrial artist Gary Numan has announced "The Pleasure Principle" 2010 U.S. tour, beginning October 17 in Orlando. Numan has scheduled 15 stops between late October and early November. Supporting acts include Emilie Autumn in two cities and Recoil (Alan Wilder of Depeche Mode) in Chicago. Stay posted to ReGen Magazine and the official Gary Numan web site for further details.
"Syyn Labs, the folks who created the Rube Goldberg machine for OK Go's "This Too Shall Pass" video, recently did a commercial for DieHard featuring Gary Numan performing his classic song "Cars" on actual cars (their tuned horns), playing them like a piano, all powered by a single DieHard battery. We were intrigued and asked them to tell us how they did it. They sent us this behind the scenes video. The commercial is here: http://www.youtube.com/watch?v=s4YsMV… You can read an article about the making of the commercial and the tech they used here:
http://blog.makezine.com/archive/2010…"

Following Recoil's recent US leg tour announcement, we got word that the gig taking place at The Metro in Chicago on 26th October will be a double bill featuring both Recoil and Gary Numan. Numan and his band will be performing his classic "The Pleasure Principle" album in full. Also on the bill for that evening is Architect. Tickets are available from the following outlet (www.etix.com) and are already on sale. Tickets for several other shows can be purchased at Ticketmaster.
Gary Numan lends his person and most famous composition to Sears for an inspired commercial about the latest DieHard battery. Utilizing a two-octave Car Keyboard, Numan "plays" his famed '80s hit on tuned car horns. Although, he looks miserable throughout, he's probably laughing on the inside…all the way to the bank.
http://www.youtube.com/watch?v=vktqUM0VDtU&feature=player_embedded
Some nice friday music news: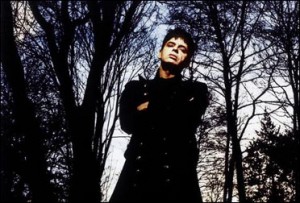 Gary Numan is set to perform his 1979 album "The Pleasure Principle" (Numan's first album under his own name) in full on his upcoming North American tour. Kicking off in Orlando, Florida on October 17, Numan will perform the album in its entirety, plus songs from his upcoming new album "Splinter". It will be Numan's first North American tour since 2006.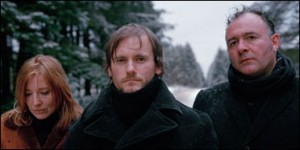 Portishead have announced that they are about to begin work on a new album which will be the follow-up to 2008's "Third". The news was confirmed by the group's Geoff Barrow on BBC 6 Music adding that the band would start writing for the LP this summer.