Here's how they describe it:
This a professional keyboard with professional future world features. It also offers 5 different synthesis types including Sampling, Wavetable, Analog, FM, and Drawbar. According to Wersi, fans have been waiting so long for this model. It's the new flagship model of the whole production line featuring nearly everything that Wersi users demanded in the past. To put it in another way: You demanded – we deliver! You get a flood of new exciting features in a new elegant housing with excellent quality. The Pegasus Wing features the new OAS 7 software OS (Open Art System) powered by Microsoft Windows.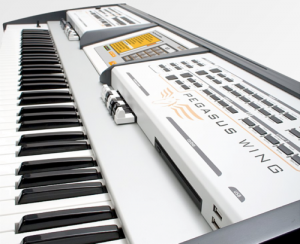 Features:
* 10″ Touch Screen
* Intuitive use
* 76 keys, lightly weighted for an excellent usability
* Genuine "Sine-Drawbars" 9 on the right, 7 on the left
* 5 Different Synthesis Types
* 100 Factory Presets, 500 User Presets
* 950 amazing sounds (from the top WERSI models)
* 350 factory styles (live played-in)
* Songplayer for Wave, Mp3 and MIDI files
* Memory Banks for own styles, midifiles, mp3s and wave files
* SSD HDD 32 GB
* Slot-In-DVD/CD Drive (read/write)
* Connections: MIDI, Line, Footswitch, Headphones, USB
* High quality metal case with wooden side parts
* Dimensions: 1220 x 450 x 120(60) mm
* Weight: 18 kg
3 Years Music Store Warranty
30 Days Money-Back Guarantee
Wersi will be showing the Pegasus Wing at Musikmesse 2011.
More info including how to order is available at http://www.wersidirect.com/www.wersidirect.com/News/Entries/2011/3/21_WERSI_DIRECT_LAUNCH_PEGASUS_WING!.html
Yamaha are at it again and here's what they are planning for MusikMesse this year: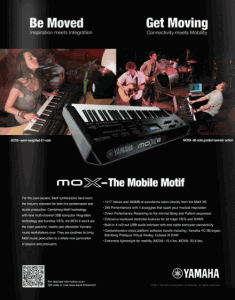 For the past decade, Motif synthesizers have been the industry standard for both live performance and studio production. Combining Motif technology with new multi-channel USB computer integration technology and bundled VSTs, the MOX 6 and 8 are the most powerful, mobile and affordable Yamaha music workstations ever. They are destined to bring Motif music production to a whole new generation of players and producers.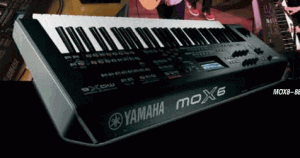 Yamaha MOX Features
+ Yamaha mox 6 / Yamaha mox 8
+ 1217 votes
+ 355 MB Samples from the Motif XS
+ 256 performance with four arpeggiators
+ Recording on the Yamaha mox
+ Sequencer
+ Advanced integration with DAWs and virtual instruments
+ Built-in audio interface with four inputs and two outputs
+ USB port
+ Bundled with the Yamaha YC-3B and Steinberg Virtual Analog Prologue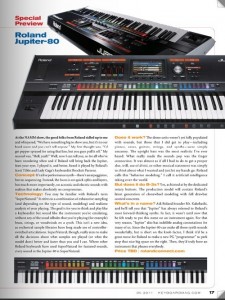 In other words stay tuned for next week when Stereoklang reports from MusikMesse
—————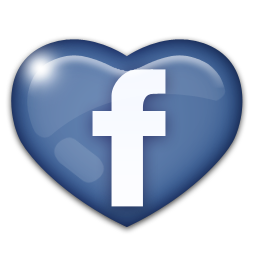 By the way, don´t forget to stop by our new Fanpage >>

Nord has announced plans to release a new keyboard at Musikmesse 2011 – speculations anyone??
Countdown to ecstasy!
2011-03-25 If you're in Frankfurt between April 6-9th, be sure not to miss the Nord booth and try out all the latest Nord gear! You'll find us in Hall 5.1, Booth B90, and we've also got a surprise for you…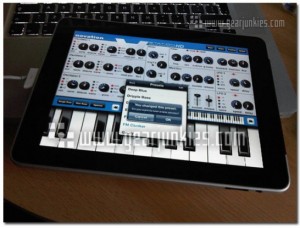 GearJunkies shared this picture, which might be a fake, speculating that the V-Station HD is on the way:
Is Novation taking the plunge in the app market with a V-Station (HD) app? It seems legit as the V-Station was the VSTi version of their hardware K-Station. So with the popularity of the iPad as an instrument (and the improved midi capabilities) it makes sense that the V-Station would be the synth to recreate as an app.
Guess we will find out next week at MusikMesse
Game changer, we´ll know next week, I guess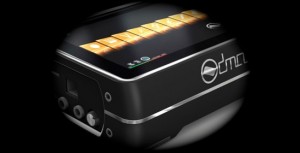 Introducing next generation technology for all musicians – from studio producer to the guitarist on stage, DMA1 is the Smart Audio Hub that knows no limits. It will have its first public unveiling at The Frankfurt Music Show 2011, we are in Hall 4.1 Stand D50.
It's features are innovative, its capabilities are vast. The first product specifically designed to work in a 21st century environment. The landscape for the creative artist in a Studio, live or broadcast environment is about to leap into a new future.
What we know about the Smart Audio Hub…
Features:
It's "next generation technology";
It's compatible with all musicians;
The Smart Audio Hub that knows no limits;
It's innovative;
It's capabilities are vast;
It's the first product designed to work in a 21st century environment; and
The landscape for the creative artist in a Studio, live or broadcast environment is about to leap into a new future.
Anyone care to guess, leave your thoughts…

"
It's not a big secret, that we are working on a synthesizer that we will present at the Musikmesse in Frankfurt (6th to 9th April 2011). And it's also no secret that it will be the successor of the discontinued PerFourMer, so it is very likely that our new baby will carry the same name "PerFourMer", possibly followed by a "2″.
You can listen to some sounds generated by the prototype. Please don't judge the musical value, it's just a simple sequence and some knob tweaking on the synth.
Enjoy!"
P4m2 preview1 2synths by VERMONA