It is FINALLY here the new song and video from synth maestro Karl Bartos (ex-Kraftwerk)

SUBSCRIBE to Pitchfork.tv: http://bit.ly/MgXoZp
MORE Music Videos: http://bit.ly/J27abt
The former member of Kraftwerk makes a future-world theme song for the Brussels building.
——
SUBSCRIBE to Pitchfork.tv: http://bit.ly/yK2Fbp
——
Follow Pitchfork.tv on Twitter: http://bit.ly/KJ2PhP
OMD let's us know via their FB page:
We are delighted to announce our new album English Electric. It will be released on April 8th on CD, deluxe CD+DVD, heavyweight vinyl LP, collectors' tin boxset as well as digitally.
The tracklist is as follows:
Please Remain Seated
Metroland
Night Café
The Future Will Be Silent
Helen of Troy
Our System
Kissing The Machine
Decimal
Stay With Me
Dresden
Atomic Ranch
Final Song
The first single will be Metroland, released 25th March. The video for Decimal is attached to this post.
This 80sObscurities was founded by DJ Rexx Arkana to showcase old, often unknown or forgotten acts and tracks from the decade when electronic music was truly the new wave. Rexx Arkana has been a club/radio DJ and promoter since the mid-80s and headlined festivals on several continents and currently holds a residency at DEFCON, NYC's current longest-running weekly scene party. He is also the founder and lyricist of Brudershaft and one half of harsh electro act FGFC820.
Heiko: "This song is the B-Side of Thomas Dolby's debut single, 'Europa And The Pirate Twins,' from 1981. In those days I used to spend a lot of time in record shops. I still can remember the moment I discovered the great cover; showing Thomas Dolby as a kind of scientist, standing in the middle of a stage, surrounded by globes and telescopes. Even without listening, 'Leipzig Is Calling' caught my attention. In the days of the "Cold War" it wasn't common that an international musician wrote songs about a city from East Germany. I bought the 12″ vinyl right away. The sounds and especially the harmonies blew me away. Since that day this song is one of my favorite compositions – in terms of songwriting and of sound. Thomas Dolby is one of the most gifted composers and synthesizer players I know. His work always inspired me. 'Well you'll soon feel yourself again – And everyplace is just the same, isn't it?'"
Rexx Arkana's 80sObscurities previous playlists are also available on Facebook and YouTube. (Via SL)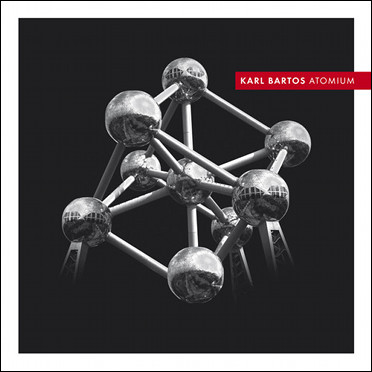 Out on February 1st is the new Karl Bartos single "Atomium". The single will be released as a limited 7″ on the Bureau B imprint. The single is the first to be taken from the new Bartos album "Off the Record" which will be out on March 15th.
For those that don't recognize the building on the cover artwork, it's the Atomium, a gigantic model of an iron crystal, erected for the 1958 World's Fair in Brussels. The 7″ will hold the title track in English on the A-side and in German on the B-side. Karl Bartos' next studio album "Off the Record" holds 12 tracks that were recorded over the course of two years. The first run of the CD version will have an extensive 44 pages booklet.
Next to a CD version there will also be a vinyl edition in 180 gr. first quality heavy vinyl (including the CD in a cardboard sleeve). A deluxe edition of this set will be out as well strictly limited to 1000 copies. It will be coming with an over-sized, 20 pages booklet in a deluxe gatefold-cover.
You may also want to read the exclusive interview we made with Karl in the spring of 2012 >>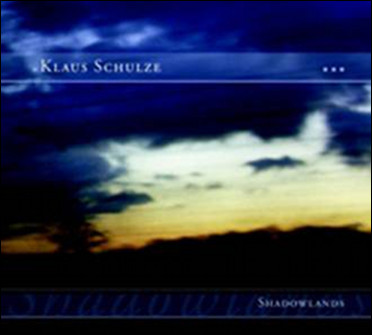 5 years after his latest all new solo album "Kontinuum", Klaus Schulze is back with the new studio album "Shadowlands". Note that the album also includes liner notes, written by Christopher von Deylen from the german band Schiller.
The album holds 3 tracks ("Shadowlights", "In between", "Licht und Schatten") but fans can get hold of the limited 2CD version featuring an exclusive, 75 minutes bonus album spread over 2 tracks ("The Rhodesviolin" and "Tibetanian Loops").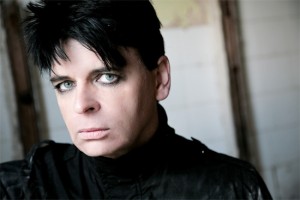 Gary Numan has posted a preview of a new song on his Soundcloud, titled 'We're The Unforgiven (work in progress)' – have a listen below:
It comes ahead of his Dead Moon Falling tour this December, where he'll be supported by recent collaborators Officers.
On Monday 26th November Mute brings you House Of Illustrious, a very special 10 CD deluxe box set by The Clarke and Ware Experiment.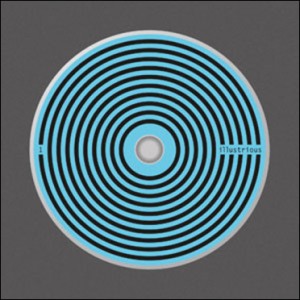 The Clarke and Ware Experiment is a collaboration between the two icons of electronic music: Vince Clarke, best know for his work with Erasure, Depeche Mode, Yazoo and VCMG; and Martyn Ware, best know for his work in The Human League, Heaven 17 and B.E.F. The box set is available exclusively from Lexer Music and can be pre-ordered right now using the link below…
http://www.clarkewareboxset.com
Three more videos can be found here >>
Up now is a podcast where you can hear Vince Clarke (Erasure, Depeche Mode, Yazoo) and Martyn Ware (Heaven 17, BEF, Human League) talk about their collaborations as The Illustrious Company and introduce their forthcoming 10-CD boxset "House of Illustrious".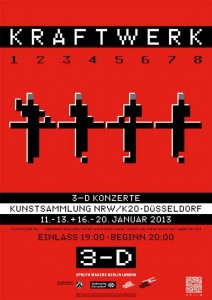 Kraftwerk will be playing live for the first time in over 20 years back in their hometown of Düsseldorf in Germany. Spread over 8 nights, the pioneers of electronic music will play their entire oeuvre. Krafwterk which was founded in 1970 by Ralf Hütter and Florian Schneider already did a similar event in the Museum of Modern Art in New York in April 2012. Just like in New York, every evening, a full album (but also other work from their catalog), will be played.
Radioactivity – Kraftwerk 1 2 3 4 5 6 7 8 Retrospective #1 Autobahn at the MOMA NYC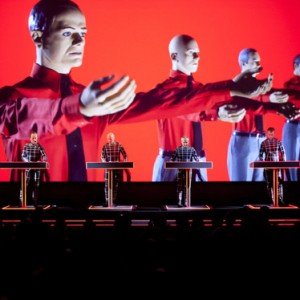 More info: http://blog.dubspot.com/electronic-music-pioneer-morton-subotnick
In this episode of Dubspot's Wireless interview series, influential composer and electronic music pioneer Morton Subotnick invites composer, producer, and educator Raz Mesinai to his studio for an interview. Their discussion ranges from the innovations and rapid acceleration of music technology over the last sixty years to developing an iOS app that presents a new way for kids to create music.
Subotnick has worked extensively with interactive electronics and multi-media, co-founding the San Francisco Tape Music Center with Ramon Sender, and often collaborating with his wife Joan La Barbara. Morton Subotnick is one of the pioneers in the development of electronic music and multi-media performance and an innovator in works involving instruments and other media, including interactive computer music systems. Most of his music calls for a computer part, or live electronic processing; his oeuvre utilizes many of the important technological breakthroughs in the history of the genre.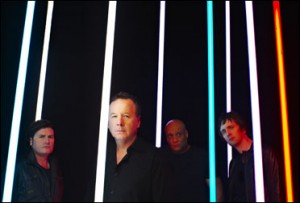 Perhaps slightly more modest announcement than the one from Depeche Mode yesterday, but if you are keen on Simple minds this one might be for you (one might only hope that Greatest Hits means beyond there recent five or six crappy albums, and that they might reach back to their electronic roots):
Simple Minds will be performing their greatest hits live next year on a huge 28 date tour of the UK. Tickets have partially gone on sale right here.
Simple Minds will be releasing their greatest hits collection "Celebrate" in March to coincide with the tour. The compilation will include 2 new tracks.
Simple Minds "Greatest Hits Tour":
March 2013