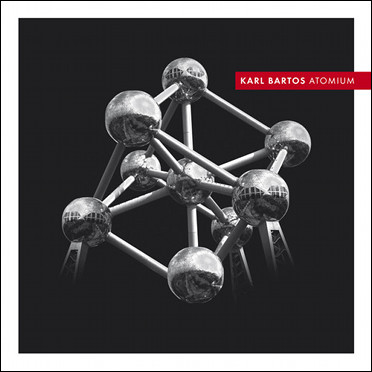 Out on February 1st is the new Karl Bartos single "Atomium". The single will be released as a limited 7″ on the Bureau B imprint. The single is the first to be taken from the new Bartos album "Off the Record" which will be out on March 15th.
For those that don't recognize the building on the cover artwork, it's the Atomium, a gigantic model of an iron crystal, erected for the 1958 World's Fair in Brussels. The 7″ will hold the title track in English on the A-side and in German on the B-side. Karl Bartos' next studio album "Off the Record" holds 12 tracks that were recorded over the course of two years. The first run of the CD version will have an extensive 44 pages booklet.
Next to a CD version there will also be a vinyl edition in 180 gr. first quality heavy vinyl (including the CD in a cardboard sleeve). A deluxe edition of this set will be out as well strictly limited to 1000 copies. It will be coming with an over-sized, 20 pages booklet in a deluxe gatefold-cover.
You may also want to read the exclusive interview we made with Karl in the spring of 2012 >>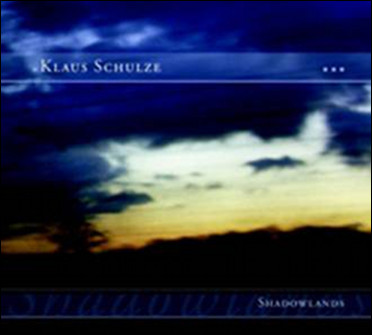 5 years after his latest all new solo album "Kontinuum", Klaus Schulze is back with the new studio album "Shadowlands". Note that the album also includes liner notes, written by Christopher von Deylen from the german band Schiller.
The album holds 3 tracks ("Shadowlights", "In between", "Licht und Schatten") but fans can get hold of the limited 2CD version featuring an exclusive, 75 minutes bonus album spread over 2 tracks ("The Rhodesviolin" and "Tibetanian Loops").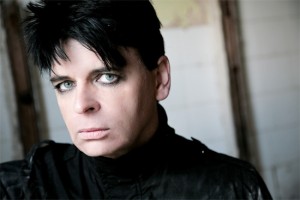 Gary Numan has posted a preview of a new song on his Soundcloud, titled 'We're The Unforgiven (work in progress)' – have a listen below:
It comes ahead of his Dead Moon Falling tour this December, where he'll be supported by recent collaborators Officers.
On Monday 26th November Mute brings you House Of Illustrious, a very special 10 CD deluxe box set by The Clarke and Ware Experiment.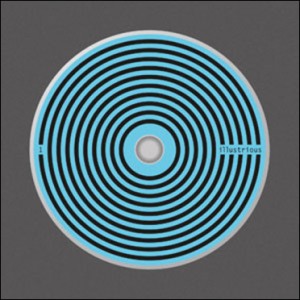 The Clarke and Ware Experiment is a collaboration between the two icons of electronic music: Vince Clarke, best know for his work with Erasure, Depeche Mode, Yazoo and VCMG; and Martyn Ware, best know for his work in The Human League, Heaven 17 and B.E.F. The box set is available exclusively from Lexer Music and can be pre-ordered right now using the link below…
http://www.clarkewareboxset.com
Three more videos can be found here >>
Up now is a podcast where you can hear Vince Clarke (Erasure, Depeche Mode, Yazoo) and Martyn Ware (Heaven 17, BEF, Human League) talk about their collaborations as The Illustrious Company and introduce their forthcoming 10-CD boxset "House of Illustrious".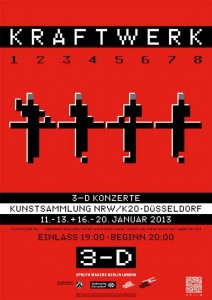 Kraftwerk will be playing live for the first time in over 20 years back in their hometown of Düsseldorf in Germany. Spread over 8 nights, the pioneers of electronic music will play their entire oeuvre. Krafwterk which was founded in 1970 by Ralf Hütter and Florian Schneider already did a similar event in the Museum of Modern Art in New York in April 2012. Just like in New York, every evening, a full album (but also other work from their catalog), will be played.
Radioactivity – Kraftwerk 1 2 3 4 5 6 7 8 Retrospective #1 Autobahn at the MOMA NYC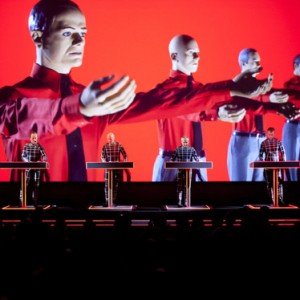 More info: http://blog.dubspot.com/electronic-music-pioneer-morton-subotnick
In this episode of Dubspot's Wireless interview series, influential composer and electronic music pioneer Morton Subotnick invites composer, producer, and educator Raz Mesinai to his studio for an interview. Their discussion ranges from the innovations and rapid acceleration of music technology over the last sixty years to developing an iOS app that presents a new way for kids to create music.
Subotnick has worked extensively with interactive electronics and multi-media, co-founding the San Francisco Tape Music Center with Ramon Sender, and often collaborating with his wife Joan La Barbara. Morton Subotnick is one of the pioneers in the development of electronic music and multi-media performance and an innovator in works involving instruments and other media, including interactive computer music systems. Most of his music calls for a computer part, or live electronic processing; his oeuvre utilizes many of the important technological breakthroughs in the history of the genre.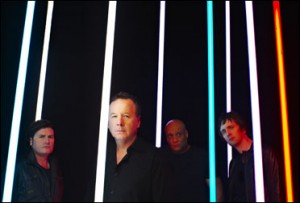 Perhaps slightly more modest announcement than the one from Depeche Mode yesterday, but if you are keen on Simple minds this one might be for you (one might only hope that Greatest Hits means beyond there recent five or six crappy albums, and that they might reach back to their electronic roots):
Simple Minds will be performing their greatest hits live next year on a huge 28 date tour of the UK. Tickets have partially gone on sale right here.
Simple Minds will be releasing their greatest hits collection "Celebrate" in March to coincide with the tour. The compilation will include 2 new tracks.
Simple Minds "Greatest Hits Tour":
March 2013
Exclusive soundcheck footage and a brief backstage chat with Billy Currie and Chris Cross during the Ultravox 2012 Brilliant tour. Billy and Chris talk about their use of VSM, Oddity, Minimonsta and impOSCar2 to recreate the keyboard sounds from both their classic and more recent tracks in the live shows.
www.ultravox.org.uk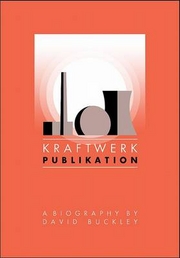 Omnibus Press presents a new and major biography of the first-ever all-electronic pop group, Kraftwerk, one of the most influential bands in popular music history. David Buckley examines the cult enigma that is Kraftwerk! The inner workings of this most secretive of bands are revealed through interviews with friends and close associates. The story of their incredible impact on modern music is traced up to the present day using interviews with a host of musicians, from original electro pioneers such as Gary Numan and the Human League to contemporary acts still in awe of the original Man Machines.
3.5 'Tomorrow Belongs To Those Who Can Hear It Coming'

It wasn't just young would-be musicians who were listening either. The old guard were listening too. In 1975, modern music's most important icon, David Bowie, was listening hard to Kraftwerk. Receiving an endorsement from Bowie, at the time the most innovative and critically lauded rock star on the planet, was a big deal. It's hard now to imagine how influential David Bowie was in the seventies and early eighties. Far and away the most sought after interviewee by the UK music press, his every move was scrutinised, his every word picked over by an adoring audience.

Not that 1975 was personally a good year for Bowie. Commercially, he had never been more popular. 'Fame', an unlikely collaboration with John Lennon, became his first US number one, and a re-released 'Space Oddity' from 1969 would top the UK charts later that autumn. But physically and emotionally, Bowie was a man of shellac, ready to shatter into pieces, addicted to cocaine and obsessed with the occult. However, amongst the nonsequiturs and ridiculous assertions in his interviews, Bowie was, once again, picking up on a massive shift within modern music. He felt that rock, as a statement, was over. His music of the time, dubbed by its creator 'plastic soul', was his first attempt to break free from rock cliché. His second attempt, more fully realised, and much more artistically successful, would be just around the corner. 'Rock 'n' roll certainly hasn't fulfilled its original promise,' he told Anthony O'Grady in August of that year. 'The original aim of rock 'n' roll when it first came out was to establish an alternative media speak voice for people who had neither the power nor advantage to infiltrate any other media or carry any weight, and cornily enough, people really needed rock 'n' roll. And what we said was that we were only using rock 'n' roll to express our vehement arguments against the conditions we find ourselves in, and we promise that we will do something to change the world from how it was. We will use rock 'n' roll as a springboard.' Bowie continues: 'But it's just become one more whirling deity, right? Going round that never-decreasing circle. And rock 'n' roll is dead … It's a toothless old woman. It's really embarrassing.'
This 3-minute preview is the perfect bite-sized length to de-evolve the uninitiated. Produced in cooperation with DEVO, this authorized feature-length documentary has been in development for 3 years. Although the band has been notoriously secretive for nearly 4 decades, they granted us unprecedented full-access to their personal inner-workings and daily lives while on the road, backstage, and at home. Featuring new interviews with contemporaries (Iggy Pop), and fans (Dave Grohl, Tony Hawk), the official film reveals the truth about this important and misunderstood band. From their mysterious origins during the 1970 Kent State shootings to their latest album and tours, this film tells the funny and fascinating story of de-evolution.