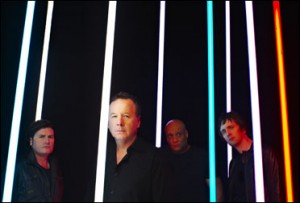 Perhaps slightly more modest announcement than the one from Depeche Mode yesterday, but if you are keen on Simple minds this one might be for you (one might only hope that Greatest Hits means beyond there recent five or six crappy albums, and that they might reach back to their electronic roots):
Simple Minds will be performing their greatest hits live next year on a huge 28 date tour of the UK. Tickets have partially gone on sale right here.
Simple Minds will be releasing their greatest hits collection "Celebrate" in March to coincide with the tour. The compilation will include 2 new tracks.
Simple Minds "Greatest Hits Tour":
March 2013
Exclusive soundcheck footage and a brief backstage chat with Billy Currie and Chris Cross during the Ultravox 2012 Brilliant tour. Billy and Chris talk about their use of VSM, Oddity, Minimonsta and impOSCar2 to recreate the keyboard sounds from both their classic and more recent tracks in the live shows.
www.ultravox.org.uk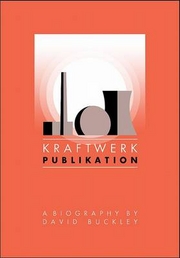 Omnibus Press presents a new and major biography of the first-ever all-electronic pop group, Kraftwerk, one of the most influential bands in popular music history. David Buckley examines the cult enigma that is Kraftwerk! The inner workings of this most secretive of bands are revealed through interviews with friends and close associates. The story of their incredible impact on modern music is traced up to the present day using interviews with a host of musicians, from original electro pioneers such as Gary Numan and the Human League to contemporary acts still in awe of the original Man Machines.
3.5 'Tomorrow Belongs To Those Who Can Hear It Coming'

It wasn't just young would-be musicians who were listening either. The old guard were listening too. In 1975, modern music's most important icon, David Bowie, was listening hard to Kraftwerk. Receiving an endorsement from Bowie, at the time the most innovative and critically lauded rock star on the planet, was a big deal. It's hard now to imagine how influential David Bowie was in the seventies and early eighties. Far and away the most sought after interviewee by the UK music press, his every move was scrutinised, his every word picked over by an adoring audience.

Not that 1975 was personally a good year for Bowie. Commercially, he had never been more popular. 'Fame', an unlikely collaboration with John Lennon, became his first US number one, and a re-released 'Space Oddity' from 1969 would top the UK charts later that autumn. But physically and emotionally, Bowie was a man of shellac, ready to shatter into pieces, addicted to cocaine and obsessed with the occult. However, amongst the nonsequiturs and ridiculous assertions in his interviews, Bowie was, once again, picking up on a massive shift within modern music. He felt that rock, as a statement, was over. His music of the time, dubbed by its creator 'plastic soul', was his first attempt to break free from rock cliché. His second attempt, more fully realised, and much more artistically successful, would be just around the corner. 'Rock 'n' roll certainly hasn't fulfilled its original promise,' he told Anthony O'Grady in August of that year. 'The original aim of rock 'n' roll when it first came out was to establish an alternative media speak voice for people who had neither the power nor advantage to infiltrate any other media or carry any weight, and cornily enough, people really needed rock 'n' roll. And what we said was that we were only using rock 'n' roll to express our vehement arguments against the conditions we find ourselves in, and we promise that we will do something to change the world from how it was. We will use rock 'n' roll as a springboard.' Bowie continues: 'But it's just become one more whirling deity, right? Going round that never-decreasing circle. And rock 'n' roll is dead … It's a toothless old woman. It's really embarrassing.'
This 3-minute preview is the perfect bite-sized length to de-evolve the uninitiated. Produced in cooperation with DEVO, this authorized feature-length documentary has been in development for 3 years. Although the band has been notoriously secretive for nearly 4 decades, they granted us unprecedented full-access to their personal inner-workings and daily lives while on the road, backstage, and at home. Featuring new interviews with contemporaries (Iggy Pop), and fans (Dave Grohl, Tony Hawk), the official film reveals the truth about this important and misunderstood band. From their mysterious origins during the 1970 Kent State shootings to their latest album and tours, this film tells the funny and fascinating story of de-evolution.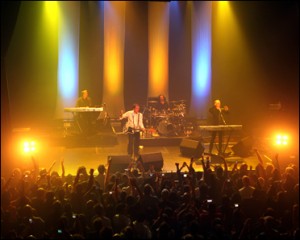 Orchestral Manoeuvres in the Dark have posted an update on the recording progress for their new upcoming studio album "English Electric".
Here's what singer Andy McCluskey had to say: "After a few weeks concentrating on rehearsals and concerts, we shall be focussing exclusively on spending September and October finishing English Electric. Many of the tracks are ready to mix and 3 need vocals finally recording."
OMD's previous (11th) studio album, "History of Modern", was released on 20 September 2010 selling well over 100,000 copies in Europe. McCluskey also appeared at a round table panel discussion on electronic music recently as part of EMI's 'Electrospective' campaign.
Mojo ask Daniel Miller, Andy McCluskey, Martyn Ware, Mark Jones, Trevor Jackson, Matthew Herbert and Bill Brewster their thoughts on electronic music.
Visit: http://www.electrospective.com
You may also check out Andy's favorite tracks on Spotify:
Vangelis Papathanassiou in a studio in Paris preparing material for his album "See You Later". In this clip he is warming up (improvising?) and warming the singers and drummers who are assembling for the session. Clip 2 will be material from that recording session. More information about Videoheads' activities and their collection available at http://videoheads.info
Tales From The Bridge is a 3D soundscape collaboration covering the length of the Millennium Bridge in London. The piece was commissioned by the Mayor of London to launch at the start of the London 2012 Olympics, and will run until the end of September.
"We've been working for quite a few months now on creating the most amazing installation, which is going to be on the Millenium Bridge during the Olympics," explains Ware.  "It's called Tales From The Bridge, which is a combination of ambient sound and an electronic soundscape which we composed together with a fantastic poetic kind of magic realist overlay of spoken word in three dimensions, which is going to be drifting across the bridge."
The video features an interview with Ware about the piece and a behind the scenes look at its creation:
Ware: We did a piece called Timepiece for the Mexico City installation that we did, Sound Oasis. This was composed of very slowly-drifting chords that changed almost imperceptibly in related keys, over an hour-long loop.
I thought it would be quite nice to use a similar structure, but change the sounds and make it more adapted to the kind of environment here. So that's the basic musical element, plus some additional, inspirational kind of almost like Blade Runner-ish synth, virtual synths. So we used a lot of Omnisphere.
We used a lot of virtual synths including Arturia's Moog Modular synth, Korg MS-20, and some Roland System 100 as well.
That's the basic template of what we did, and it's slowly drifting, additional kind of Vangelis-type melody lines that weave in space and time around the piece as well. Then we overlaid the fantastic script that Mario Petrucci has written, and performed by a couple of actors with beautiful voices,  Mia Austen and Steven Alexander.
The idea was to relate the lyrical content at this end of the bridge to the City and the Church and government, and on the other side to the theatre and the playground of the rich, even though it was a poor area historically, and the arts, and recreation. And the central section of the bridge, compositionally, is about the history of the Thames itself.
More info here>> Kitmonsters.com.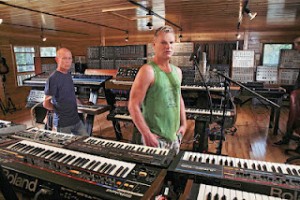 Astronata Pinguim has released a short interview, based on five questions, with synth maestro Vince Clarke:
ASTRONAUTA – Vince, I watched a video on youtube in which the interviewer asked you if you're a "synthesizers hunter" and you told him that you're not anymore but you was one in the past. When was your most obsessed period in the hunt for analog equipment? Is there any equipment of your dreams that you do not have yet? And what are your preferred instruments and/or the ones you use most nowadays?

VINCE – I think I seriously started collecting synths in the early 90's. And then, having run out of space, I stopped. I realized, the only keyboards worth owning were the one's that would be useful to my music making process, and that is still true today. I try to incorporate as many different synths as possible into my music, rather than favor one particular keyboard over another.

ASTRONAUTA – In the first albums recorded by you, especially on Depeche Mode's "Speak & Spell" you used only analog synthesizers (not ONLY by your choice but also because the digital technology was just emerging in the music world). How was the recording process on that time, how did you synchonized your equipment, especially those that were made by different manufacturers?

VINCE – The early Depeche stuff was recorded onto a 16 track Studer machine. Lot's of tracks had to be bounced together, decisions had to be made there and then. The engineer, Eric Radcliffe, devised a way of recording a rudimentary click track onto track 16 which enabled us to run an Arp sequencer in sync.

ASTRONAUTA – In some tours (especially on the Erasure's 1991/1992 tour, in which you had a "tank" with multiple keyboards inside), you traveled with many analog keyboards. How was the maintenance of this analog equipment, did you traveled with an electronic technician specialized in analog instruments to repair your synths on the road or did you (or do you) know how to repair your own instruments?

VINCE – All of the gear was serviced prior to the tour and required very little maintenance over the course of the tour..(just some TLC). My own knowledge of synth repair was, and still is limited. In the case of a breakdown we would usually find an engineer in whatever city we were performing.

ASTRONAUTA – How is your method of composition, do you write a song on the guitar first and then go to synthesizers or do you already compose direct on the analog synths, sequencers and drum machines?

VINCE – The songs are composed on either guitar or piano. That way, we can concentrate purely on the melody and lyrics, and not get distracted by the limitless world of sound sculpture.

ASTRONAUTA – I suppose that you have a lot of solo stuff, demos of several songs that you wrote for your bands and projects. If you have, do you want to release this material someday? And how about a Vince Clarke solo album, can we expect that you release a complete solo album someday?

VINCE – I doubt I'll ever release a solo record. I really get a kick out of 'collaboration'.
A recently uploaded video featuring the synth maestro Gary Numan in a live performance dating back to 1979
Enjoy
Produced in cooperation with DEVO, this feature-length documentary has been in development for 3 years. Although the band has been notoriously secretive for nearly 4 decades, they have granted us unprecedented full-access to their personal inner-workings and daily lives while on the road, backstage, and at home. The film is now in post-production, and we need your help to meet our September 2012 goal for Sundance and other festivals.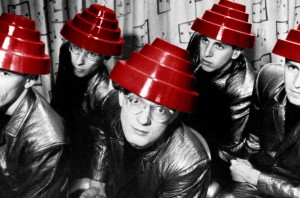 The ARE WE NOT MEN? film delves into the brains — and the souls — behind the concept, music, and spectacle of Devo. Sculpting its music, lyrics and visuals are two men whose personalities seem different but whose worldviews are the same: introspective Mark Mothersbaugh and outspoken Gerald Casale. It is Mark and Jerry's cataclysmic, sometimes contentious, collaboration that birthed what we know as Devo. Rounding out the group are two more members whose position cements the group as a literal band of brothers — Bob Mothersbaugh and Bob Casale. Yes, behind the curtain of this art-school façade are two fascinating and sometimes fractious families, led by Akron, Ohio's twisted version of Lennon & McCartney — with all the genius and precariousness that would imply. It is the stories of these men — together and apart — that drive the engine that is ARE WE NOT MEN?
This is your chance to be a part of the definitive Devo documentary:
 • WHY KICKSTARTER? We're in the process of making the film, but need your help to complete it. That's why we're reaching out to all DEVO fans to lend a hand. In return for your support, we've created some really cool rewards that we think reflects your help in breathing life into this film.
 • STATUS – 95% shot and currently editing. Estimated release date Spring 2013. Help us get this film edited, mixed, and to the festivals!
More info here about the film and how you can contribute >>