Sakamoto has always been a hero of ours and will always be up their amongst the other synth giants, although recent years (read 10+ minimum) his focus has been more to the classical side of things, apart from his worldwide reunion tour with YMO. This is a new collaboration with Willis, almost give me some Sylvian/Japan type flash backs, check it out
Find it in The Ghostly Store: http://www.theghostlystore.com/products/willits-sakamoto-ancient-future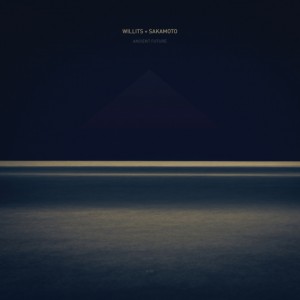 Tracklist:
01. Reticent Reminiscence
02. Abandoned Silence
03. I Don't Want To Understand
04. Levitation
05. Releasing
06. Completion

Ancient Future, available August 6th (EU/UK) and 7th (worldwide), is the second collaboration between composer and visionary pianist Ryuichi Sakamoto and electronic pioneer Christopher Willits. Built around a series of piano pieces that Sakamoto sent to Willits after the release of the duo's first record together, 2008′s Ocean Fire, the six tracks that make up Ancient Future are entirely instrumental—and yet, they speak about the very essence of what it means to be human.

As a whole, Ancient Future functions as a piece about the creation, acceptance and completion of one's fate and all of life's experiences, following a trajectory through inner conflict, resolution and, ultimately, acceptance. The six-song cycle moves through a narrative of sorts, each piece with a story to tell and an aspect of life to explore.

The album opens with the restless energy of "Reticent Reminiscence", an energy that subsides into the introversion of "Abandoned Silence" and "I Don't Want to Understand" and, eventually, the cold disassociation of "Levitation". A certain warmth returns with "Releasing", its guitar arpeggios like washes of sunlight, and the album's journey finally resolves into closing track "Completion", a piece that's full of quiescent tranquility, perhaps reflecting the experience of finally coming to know oneself.

Despite its conceptual coherency, contradictions lie at the heart of Ancient Future, as the album title might suggest. Even within the confines of each track, opposing forces are at play—loops of static and feedback provide the backing for delicate melodies that develop and evolve like ripples on a placid lake. And yet the contradictions never feel like conflicts—instead, the diverging elements come together to create something with its own internal logic, perhaps reflecting the way that we are all the sum of our experiences, both light and dark, positive and negative.
http://christopherwillits.com/
http://www.sitesakamoto.com/
Created in 1963, Tod Dockstader's Water Music appears on Starkland's first CD (Quatermass ST-201). Sound sources include: water, toy gong-rattles, finger bells, sheet metal, test generators, water glasses, Coke bottle, metal garbage can, a nail.
Wired Magazine has started a new series on their online website called "Legends of Electronic Music", well worth checking out, here's how they describe it:
Wired's new series Legends of Electronic Music explores the history of electronic music through in-depth interviews with some of the field's pioneers. The series kicks off with a rare interview with trailblazing American electronic composer Tod Dockstader.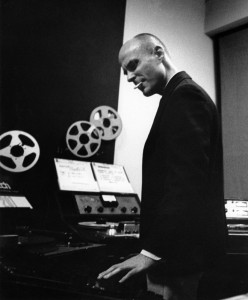 In the 1940s, before magnetic tape was widely available in the United States, electronic music pioneer Tod Dockstader made low-fi recordings on steel wire.
"I loved the idea of the wire singing," Dockstader said in a recent interview with Wired. As a high school student in the '40s, he used the end of a lit cigarette to make splices in the thin wire, in a painstaking and risky process.
"You had to tie the wire, which was very fine, in a perfect square knot," he explained. He would hold the wire up to his nose, with the cigarette perched in his mouth. A single wrong move and the edit could be destroyed.
"I became very adept at editing," he said. "I really liked editing; I understood it. To me, it was really basic stuff. You could make decisions — take things out, put things in. I liked that you were building something."
Born in 1932, Dockstader was part of the first wave of electronic musicians, who, before the advent of synthesizers in the early 1960s, worked with whatever hardware they could find: reel-to-reel tape machines, sine wave generators and a wild array of homemade circuits and military surplus gear. In the process, they created a universe of electronic music that still sounds unique and prescient today.
The wire recorder Dockstader used to create electronic music was a piece of used military equipment. "A lot of this [electronic music] happened because, after the war, a lot of the stuff was available," Dockstader said. "Normally a person, a civilian … wouldn't be able to get that tube, this device or that device. That fascinated me."
In the late 1950s, Dockstader worked as a sound engineer at Gotham Recording Studios in New York. At night, he worked on his own music, which eventually led to a series of impressive albums of electronic music, including Apocalypse (1961), Quatermass (1963) and Omniphony (1966).
"I was always working at night — deep night," Dockstader said. "And I'd be very careful. If they found me in a studio — just me — I would have lost my job."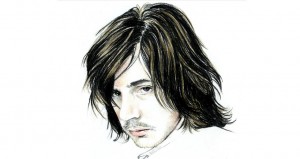 RedBull Music Academy has made an interview with Jean Michel Jarre where he in detail talks about his ten favorite synthesizers:
Ahead of his Academy lecture at the Les Nuits Sonores festival May 16 in Lyon, the synth pioneer Jean-Michel Jarre recounts ten of his favourite pieces of gear.
While, of course, numerous parties are to be praised for introducing synthetic music to the masses, it can be argued that the French composer and musician Jean-Michel Jarre was the first to really foment the electronic music revolution. Though the early successful pioneers like Wendy Carlos, Mort Garson, and Hot Butter primed the public's ears, their output was mostly either novelty arrangements of pre-existing hits or just plain novelty. Jarre took a different tack and began composing original pop material to be played solely on synths. Selling over 80 million albums and singles thus far during his four decade career, he not only brought oscillators out of the realm of nerdery, his music also served as a late-night soundtrack of the future for music lovers the world over – and spawned a countless number of imitators as well (oftentimes poor). From his first collaborations with Patrick Juvet and Christophe to his epic synth solo albums like Oxygène and Equinoxe, Jarre's sounds now show up as ghosts in the works of contemporary electronic experimenters as varied as Sébastien Tellier, Oneohtrix Point Never, Emeralds, and Daft Punk, to name a few.
And here is the complete list:
E.M.S VCS 3 (1969)
My first synth, Europe's answer to the American Moog: a Mini versus a Cadillac. Post-war technology had led us to an European electronic sound which was very different to the American sound. The VCS3 was one of the first real synths to be developed from modular research, a technique with which I was already familiar, as it had resulted directly from the equipment that I was working with at the GRM (Le Groupe de Recherches Musicales or, in English, Musical Research Group) with Pierre Schaeffer. I've composed a lot of music with this synth, most notably on Oxygène and Equinoxe, although I'd already tried it out on Deserted Palace [one of Jarre's first projects] and the music that I composed for the Parisian Opera.
ARP 2600 (1971)
This is an American synth which quickly became the best modular/semi-modular synth on the market – different to Moogs, which didn't have pre-set sounds. When we switched the ARP 2600 on for the first time, we could instantly start to play and shift potentiometers. It cost much less than a Moog, but it was much bigger with an extremely rich sound. I used it a lot on Oxygène and Equinoxe as well as on the albums I made with Christophe such as Les Paradis Perdues (Lost Paradises) and Les Mots Bleus (Blue Words). ARPs are like the Stradivarius or the Steinways of electronic music. They were invented by craftsmen who, today, we'd place on the same level as the luthiers that built violins, clavichords, pianos – all of the acoustic instruments.
ARP 2500 (1969)
This is the big brother of the ARP 2600, created to compete with the modular Moog. Pete Townshend of The Who was one of the first musicians to use it in Europe. The ARP 2500 is the huge machine that we can hear in "Baba O'Reilly" playing that well-known sequence which would become so essential to The Who's sound. It's an electronic sound, not the sound of a guitar! I try to approach people with a similar rapport with synthesizers to my own, such as Pete Townshend or Peter Gabriel, both of whom were amongst the first musicians to possess a Fairlight, along with myself.
FAIRLIGHT CMI (1979)
The Fairlight was the first instrument that I worked with which was directly linked to the training I'd received at GRM under Pierre Schaeffer, electroacoustic music, or what we'd later call 'sampling'. With the Fairlight, we could record and sample any sound – a natural, urban or domestic noise – play it on a piano and create percussion, a choir, the sounds of chords, a constructive element of music, improbable sounds of which we didn't know the origin. It's an instrument with a very lo-fi sound and with a lot of charm and warmth, a graininess that makes us think of the compositions of Bernard Herrmann or of the aesthetic that we find in films from the 30s like Metropolis. It was significant in determining the sound of Peter Gabriel and the sound of the Real World label, as well as my own. It can be heard throughout my back catalogue, on Champs Magnetiques (Magnetic Fields) but especially on Zoolook, which was made entirely on the Fairlight. Oxygène and Zoolook are two very different albums on the sonic map, because as we know, it's the tool that defines the style and not the other way around.
Roland JD-800 (1991)
This was the next synth to follow the DX7 philosophy and the approach initiated by Japanese synths, which was going to financially sink all of the American makers. I included it in my list because it was one of the first polyphonic Japanese synths that managed to resemble an analogue synth, although what I hated about the DX7 was that it left you thinking that electronic music only aimed to imitate the sounds of acoustic instruments. With the JD-800, you could modify the sound, as you can on an ARP or a Moog, but with a Japanese sound quality, which in some respects, is more refined. I used this synth a lot on Chronology and Revolution. These are the albums which spoke to people the least, but which were important in my career as they marked a period of flux where I still had a foot in analogue and another in what would go on to become digital.
MEMORY MOOG (1982)
The first analogue polyphonic synth. Until then, modular synths such as the VCS3 and the ARP were monophonic. If you wanted a polyphonic effect, you had to play four different sounds at the same time. It's a practice that's lost today, which is a shame because it meant you had to compose in the same way that we'd write for a string quartet: violin, alto, cello, double bass. With the Memorymoog, and other synths that came out around the same time, in one fell swoop, we could make complete chords, and that changed everything. For better and for worse. As a result, we ceased to compose electronic music the classic way, as Wendy Carlos did. The Memorymoog was the 8 Moog in the same form but with a new and different attraction: we could store the sounds we created. Before, we had to get our pencil and paper out and write down all of the operations required to produce a sound, but it was never really possible to reproduce the original sound again from the notes we'd made. From this point onwards, you could re-find the sound in its original state, even a year after you'd made it.
RMI Keyboard Computer (1974)
This is an instrument that was created in the 70s and which was revolutionary as it was the first digital synth in a period where everything was analogue. In the electronic music world of the 70s, digital had no place at all. The RMI functioned according to the principle of additive synthesis, whereas the analogue synths were based on subtractive synthesis. To simplify, additive synthesis is like an organ, meaning that you can add frequencies to each other and add layers in the same way that on an organ, you can add 32 pedals, then 16, then 8, then 4, which are actually octaves, or thirds of octaves or quintets. It's a technique that was used heavily on Deserted Palace and on the track "Oxygène 5", where the entire sequence is made using the RMI. It created a very different sound to anything else that could be heard at the time, precisely because the digital edge added a certain coolness. This synth was to music what the film Tron was to cinema at the time.
EMINENT 310 (1970)
This synth defines my sound, from Les Mots Bleus by Christophe and the songs of Patrick Juvet, right up to Oxygène and Equinoxe, where I used it heavily. To this day, I still use it frequently. Along with the VCS3, this is one of the fundamental instruments of my music. It's an organ developed by the Dutch who were the first to figure out how to create chords from electronic sounds. It was from this first string ensemble that the Solina emerged, which is nowadays better known than the Eminent, even if the Eminent is three Solinas together with a notably richer sound. The Eminent can be heard on Oxygène and Equinoxe, adding that gliding, phased feel. The background story to this sound is that it's the VCS3 and the Eminent passed through a Smalltone, a phase pedal for guitars, which created this very opulent sound similar to that of chords, but of course much more electro.
Teenage Engineering OP-1 (2011)
A little new one that came out less than a year ago and was invented in Sweden [by Teenage Engineering, a company founded by 2003 Academy pariticpant David Eriksson]. It's a synth which doesn't even seem like a synth at all – it's tiny and looks like a Casio toy, but hidden inside is a very sophisticated machine, created using military technology. It's 100% digital, but defines something completely new in its size and transportability. It's been a long time since I've seen something as interesting, flexible and creative as this. And importantly, its inventors have reintroduced a notion which had been desperately lacking: humour. We have to remember that Moogs, ARPs and all of the first synths had been created by raging madmen, who created completely unreasonable and financially hazardous instruments. The inventors of this synth sold their OP-1 in drips and drabs on the internet, and the instructions are in Japanese to throw us off the scent. I met them after my tour in Sweden – the whole team came backstage and we jammed together. I chose this synth to show that any instrument, from no matter what time, can have a completely timeless value. I'm sure that musicians will still be using the OP-1 in 50 years.
MELLOTRON (1963)
This is another mythical instrument from the electroacoustic scene, since it was one of the first samplers well ahead of the Fairlight. What was interesting with the Mellotron was that it was conceived at a time (the 60s) when the philosophy of sampling wasn't on the agenda at all. It was, once again, the idea of a luminary who asked himself how to play chords electronically. The principal is to record a choir in a studio onto tape and then to install all sorts of little tape recorders with tapes that last seven seconds to create the notes on a piano. The Mellotron is a kind of small piano which, when you press a key, places the stylus against the tape, releasing a tape which will be read by the head during the seven seconds. That allows you to have a whole range of sounds. When you play a Mellotron, you feel like you're listening to soundtracks from silent films from the 30s, as there's this whining contortion that would go on to define the sound of loads of Beatles, Moody Blues and Procol Harum tracks. In fact, pop and rock in the 60s would use this instrument to record choirs with a vintage, retro feel. It's the sound of the 40s adapted for the music of the 60s.
The original RedBull article can be found here >>
Some of weeks ago Karl Bartos toured a couple of cities in Sweden and Steelberry Clones, got an exclusive interview with the synth pop pioneer. Karl, being one of the four members of the classic Kraftwerk line-up and with several legendary compositions on his track record, i.e. Computer World, The Man Machine, Electric Café. To recap some of the more important activities it is worth mentioning that Karl founded the group Elektric Music in 1992, releasing the album Esperanto, and he have collaborations along the way with Bernad Sumner, Johnny Marr and Andy McCluskey. And since Steelberry Clones are in fact based out of Sweden it is worth mentioning his guest appearance with Swedish synthpop act Mobile Homes. After leaving Kraftwerk, some 25 years ago, the music that he and the rest of the band created is still a great inspirational source across numerous musical genres.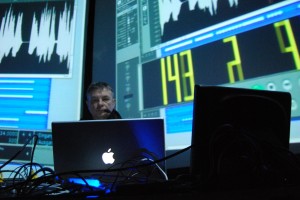 Karl has ventured into many different fields since the Kraftwerk days and has delivered highly acclaimed albums along the way, such as Communication – featuring such songs as "I'm the Message," "The Camera," and "Ultraviolet.
In awaiting his new album, due early next year, we wanted to dig a little deeper into the mind of Karl, by asking him about the music creation side of things.
The new album in the works
Karl is now producing a new album, but working in the studio is being like a scientist, tweaking and tuning – composing is the pleasure part! The production process involves starting with beta versions and then continues to work with the songs, improving them and making new versions – even though all twelve songs where set at demo stage. Here Karl adds a remark that stems from his German and Kraftwerk roots – "I go into the studio 8 hours every day". Producing your own work requires making final decision, fighting yourself.
Being a director and the use of computers
Composing is being like a director of drama – there are roles and dialogue. Making electronic music is like making and acoustic film. For Karl melody and harmony are key ingredients. And while composing the sound is and integral part of the composition. Working with synthesizers for more than thirty years Karl has built up a pallet of sounds in his head which he uses as basis while composing. Whilst there are infinite sound possibilities using electronic instruments – "there are so many sounds, I can't listen to all of them", only adding new sounds occasionally. Regarding electronic instruments Karl hasn't sold any of the his synthesizers and still prefers the old analogs. But just like computers – they are only tools. Like a craftsman that needs different screwdrivers but then he doesn't love them – "computers are just eating my time". Many musicians today turn to analog gear as they miss the tactile experience while creating but for Karl the important composing process is done in his head – not turning knobs or clicking on computers. That said the computers are used heavily during production of audio and video, sampling sounds.
Regarding computers, Computer World, the eights studio album to come out of the Kling Klang studio, in these Twitter days we can assume that all these sound bytes like "It's more fun to compute" would make efficient and highly acclaimed Twitter posts today :-). However, what is more interesting to know is that at the time of the making of the Computer World album Karl and the others had never actually owned or used a computer themselves. "During the making of Computer World we had a closer look at those incredibly smart machines at the IBM affiliate in Düsseldorf". Remember that the PC was just launched and home computers was if not science fiction very exotic at the time.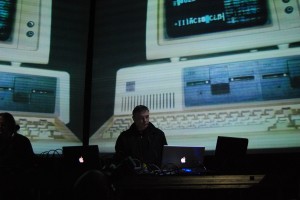 I robovox
The robot voices are a trademark of Bartos music and appears on all his albums where he uses both vocoders and synthetic made voices. They are used for the dramaturgic effect – as "the voice of technology it self, or like the voice God". The robot voices are then not him self singing and can be used just like the narrator in a film. The voice technology has advanced tremenously the last years with products like Antares Auto Tune, Melodyne, Vocaloid etc and they are used in numerous pop hits, but few has put them as permanent tool on their artistic palette.
Audio information : Kraftwerk's World Tour 1981
Live at Nagoya Shi Koukai Do, Nagoya, Japan, 13/09/1981
Read the full interview here >>
Gary Numan is set to release a new DVD, "Machine Music: The Best Of Gary Numan" on 11 June, 2012. This limited edition DVD (only 3000 will be made) brings together for the first time promos and some TV appearances from right across his career, including the videos made for tracks such as "We Are Glass" and "I Die: You Die", right up to more recent promos "The Fall" (from the 2011 "Dead Son Rising" album) and the Battles collaboration "My Machines".

The DVD will initially be sold on the Machine Music Tour which runs from late May into early June and will feature a one-off set, based around Gary Numan's singles over the last 33 years, and material from the recent "Dead Son Rising" album.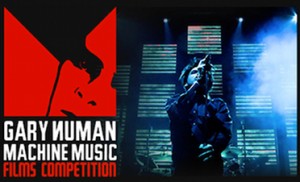 Numan will be supported by Officers at all the shows except for Dublin. Gary Numan has also been confirmed for the main stage at the Bloc Festival on 7 July, along with acts such as Orbital, Battles, Jeff Mills and Squarepusher.
Machine Music UK Tour:
MAY 2012
Human League – Path of Least Resistance (live BBCtv 1979)
Top clip of the original line-up performing a song from the first album on some programme called "Mainstream". Repeated as part of the "Sounds of the Seventies" series, hence the daft bookending with Paul Darrow and Patrick Troughton.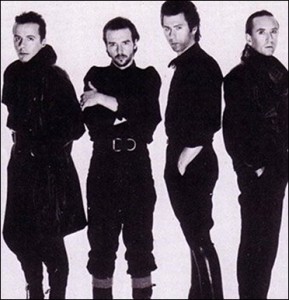 EMI announce the return of Ultravox with their first studio album in 28 years. Following on from the sold-out "Return To Eden" reformation shows in 2009, the classic Ultravox line-up has recorded a 12-track collection of brand new songs, "Brilliant", which will be released on May 28th ahead of a full UK tour in September and October.

Emerging from the new wave and electro scenes of the late 70's, Ultravox fashioned a form of electronic rock music that was uniquely powerful and delivered massive hits through the 1980's such as "Hymn", "Dancing With Tears In My Eyes", "The Voice", "Reap The Wild Wind", "Love's Great Adventure", "We Came To Dance" and of course the timeless and atmospheric "Vienna". Full details of the album will be revealed soon along with the thirteen-date tour they will be embarking on later this year.
Ultravox is the quartet Midge Ure, Billy Currie, Chris Cross and Warren Cann.
The tracklisting for "Brilliant" is as follows:
Live Again
Flow
Brilliant
The Change
Rise
Remembering
Hello
This One
Fall
Let It Lie
Satellite
Contact
Enjoy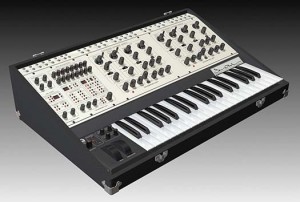 Synth pioneer Tom Oberheim has announced the Oberheim Two Voice Pro Synthesizer, a modern recreation of the 1975 classic.
Oberheim says "It is similar to the original from 1975, but with some very interesting upgrades."
Features:
Mini-Sequencer is enhanced – you still generate a sequence with the knobs ( up to 16 positions ) but you can store sequences from the knobs into flash memory (up to 99 sequences stored)
Two sequences can be played simultaneously (or play one sequence while also playing on the keyboard, like the old one)
After sequences are stored in flash memory, you can edit them to add 2-way, 3-way or 4-way ratcheting and you can program the gate length from zero (like a rest) up to almost the complete step length
Sequences can be chained into songs, and each step in a song can be programmed for sequence number, transpose amount and number of repeats
Sequencer syncs to Midi Clock
Keyboard outputs velocity and pressure
Each module (both SEMs, Mini-Sequencer, Keyboard Control) has mini-jack patch points (over 50 patchpoints)
Pitch and Modulation wheels
Pan pots
Headphone output
Separate Vibrato LFO
The Oberheim Two Voice Pro Synthesizer is expected to be available in June, priced at $3495.
Enjoy
"Jean-Michel Jarre
interviewé à Berlin par Arte pendant la tournée Europe en Concert – Chronologie
démonstration du Digisequencer, Roland JD800, DJ70, Synthi AKS, Rack Mini-Moog et démonstration du bouton on-off de l'AX1
clip Chronologie 5
avec Patrick Rondat, Guy Delacroix, Dominique Mahut, Laurent Faucheux, Francis Rimbert, Sylvain Durand et Dominique Perrier
24 11 1993"
http://vimeo.com/37393905
Just in time for their new tour in the states that we have reported on earlier this week, this new video documentary appears. Mkae sure to check it out.
Enjoy 😀
For fans of krautrock, drone, ambient, and electronic music, Kraftwerk and the Electronic Revolution is a fascinating history of how some of the most influential music of our times emerged from the boredom and hopelessness of 1960s Germany. The filmmakers take the subtitle of their movie very seriously, and they want to crawl back to find the Big Bang of cultural influences that would make something as innovative as Kraftwerk possible. It's not an unimportant question, since the ideas the electronic musical collective would establish in their 1970s output would influence everyone from glam rockers like David Bowie and Brian Eno to early hip-hop pioneers and New Wave bands like Duran Duran, and on into today, where techno and arty experimentalists like Radiohead still borrow from the German group's bag of tricks. Even wuss-rockers Coldplay lifted the hooks for their song "Talk" from "Computer Love," somehow achieving the impossible and proving one could actually be bigger nerds than the pasty originals, Florian Schneider and Ralf Hütter. And that Kraftwerk core duo likes to dress up as robots, so you know they're plenty nerdy.

Kraftwerk and the Electronic Revolution traces the rise of German music back to the influx of British bands that went to the European country to ply their trade in the early 1960s. (The Beatles most famously cut their teeth in Hamburg nightclubs.) At that point, German youth were looking to establish a new identity that embraced the freedom of the West and finally unshackled them from the shame of their country's past—much in the same way Pete Townshend has argued that British rock stood in direct defiance of an older generation in England who were always rubbing past glories in the faces of their children. Though German musicians initially copied their British idols, who themselves were copying African American blues musicians, eventually they would want something that was more in tune with their own experience. As Karl Bartos, one of two former Kraftwerk members to participate in this unauthorized film, put it, they knew they weren't from the Mississippi Delta, so why pretend they were?" – James S. Rich