November 11, 2014 · Posted in
Uncategorized
·
Comments Off

on Tokyo melody: un film sur Ryuichi Sakamoto
Documentary directed by French photographer Elizabeth Lennard featuring the eclectic Japanese composer Ryuichi Sakamoto during the recording sessions of his 1984 album "Illustrated Musical Encyclopedia".
September 25, 2014 · Posted in
Uncategorized
·
Comments Off

on Ryuichi Sakamoto: Sensing Streams – invisible, inaudible

Among his eclectic array of projects, Ryuichi Sakamoto has recently made it his main concern to explore audiation, or the process of making audible, of data extracted from the environment. Daito Manabe (b.1976) is a media artist internationally acclaimed for his work, ranging from his experimental work using advanced technology to visualize data received from CERN (The European Organization for Nuclear Research), to producing visuals for the Japanese electro-pop group, Perfume.
Their first collaborative piece senses, visualizes, and makes audible electromagnetic waves, which are usually undetectable to the human senses. The piece focuses on the background role that electromagnetic waves play in technology that has become integral to modern society, manifested in mobile technology, inseparable from everyday life.
At the Moerenuma Park, visitors will find a large "High Resolution Large Display" (7.2 meters by 3.9 meters) and speakers in a brightly lit space, visualizing and making audible electromagnetic waves between 80MHz-5.2GHz that are captured in realtime by antennas set up in various places in the venue, which collect signals from cellphones, Wi-Fi, digital terrestrial broadcasting, and FM radio.
Additionally, the piece contrasts electromagnetic waves recorded at the Sapporo Ekimae-dori Underground Walkway (aka Chi-Ka-Ho) to show the notable difference time and place makes on the electromagnetic waves. As the audience changes the frequency with a turn of the dial-like interface in front of the screen, various electromagnetic waves will become visible on the screen simultaneously. Furthermore, the usage of cellphones or smartphones in the venue will alter the sound and image, reflecting the changing electromagnetism in the surrounding space.
The flow of electromagnetism is often forgotten, yet composes an indispensable infrastructure in our modern life, and the piece attempts to expose that. The installation also makes visible a kind of ecosystem, created by the active participation of audiences, that is simultaneously bound to a frequency range—a distributed territory—assigned to certain broadcasters or carriers.
At Chi-Ka-Ho, visitors will also be able to see an archived version of the video of the piece, along with one of the antennas used to capture electromagnetic data before the premiere of the installation.
August 13, 2014 · Posted in
Uncategorized
·
Comments Off

on Ryuichi Sakamoto – Computer Grandma
KORG DS-10 only
June 10, 2014 · Posted in
Uncategorized
·
Comments Off

on Forbidden Colours-Merry Christmas Mr Lawrence (Ryuichi Sakamoto) on Jupiter 80
Cover on Jupiter 80 by Studioliv
"Merry Christmas Mr Lawrence" (Ryuichi Sakamoto)
Forbidden Colours
October 16, 2013 · Posted in
Uncategorized
·
Comments Off

on Electribe MX goes Sakamoto with Merry Christmas Mr.Lawrence
Merry Christmas, Mr. Lawrence is a 1983 Japanese film directed by Nagisa Oshima, produced by Jeremy Thomas and starring David Bowie, Tom Conti, Ryuichi Sakamoto and Takeshi Kitano. It was written by Oshima and Paul Mayersberg and based on Laurens van der Post's experiences during World War II as a prisoner of war as depicted in his works The Seed and the Sower (1963) and The Night of the New Moon (1970). Sakamoto also wrote the score and the vocal theme "Forbidden Colours," featuring David Sylvian, which was a hit single in many territories. The film was entered into the 1983 Cannes Film Festival in competition for the Palme d'Or. Sakamoto's score also won the film a BAFTA Award for Best Film Music.
Background video description:
My name is KN. I am a Japanese track maker and DJ.
Twitter: http://twitter.com/#!/KN_famima
February 26, 2013 · Posted in
Uncategorized
·
Comments Off

on ALVA NOTO & RYUICHI SAKAMOTO – interview at DANCITY FESTIVAL
Although not brand new – it is still worth posting
The collaboration between Ryuichi Sakamoto and Alva Noto began in 2003, year in which the first album of this new project, "Vrioon", came to light. After having followed up their debut in March 2005 with "Insen", the Japanese-German duo began a series of theatre concerts, which aims explicitly at the combination between music and visual installations. The stage presents Sakamoto's piano along with Alva Noto's desk, with two laptops and electronic instruments. On the background, the images which seems to follow Sakamoto's music meticulously. The essence is seized visually upon listening to this music, so unattainable and precise, but at the same time alive and not exclusively metaphysical.
The landscapes described by the collaboration between Ryuichi Sakamoto and Alva Noto are able to interpret the duality of our times, the contrasts that create a world. From the essence of Japan to the visionary research of Germany, the fragility of the past is in contrast with the hardness of the new world, creating in our time an overwhelming moment at the exact point of their encounter. A journey into the paranormal possibility that binds us simultaneously to this world and to the other, to be able to see yet another.
June 23, 2012 · Posted in
Uncategorized
·
Comments Off

on YMO cover "Cue" featuring Logic System's Hideki Matsutake
http://youtu.be/HXHUyo63nBc
シンセサイザー:松武秀樹・相沢舞・飯野賢治
【ニコ生】松武秀樹・相沢舞の『テクノスクール』
http://www.music-airport.com/techno-school/
Mai Aizawa, Kenji Iino, Hideki Matsutake: synthesizer
"Techno School" of Mai Aizawa, Hideki Matsutake Nico [raw]
We can also see Ryuichi Sakamoto's daughter Miu do the singing

June 15, 2012 · Posted in
Uncategorized
·
Comments Off

on New material from synth legend Ryuichi Sakamoto, check it out
Sakamoto has always been a hero of ours and will always be up their amongst the other synth giants, although recent years (read 10+ minimum) his focus has been more to the classical side of things, apart from his worldwide reunion tour with YMO. This is a new collaboration with Willis, almost give me some Sylvian/Japan type flash backs, check it out
Find it in The Ghostly Store: http://www.theghostlystore.com/products/willits-sakamoto-ancient-future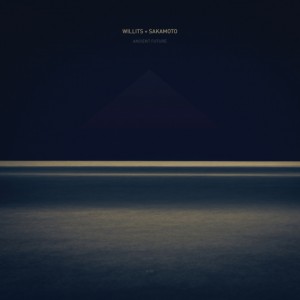 Tracklist:
01. Reticent Reminiscence
02. Abandoned Silence
03. I Don't Want To Understand
04. Levitation
05. Releasing
06. Completion

Ancient Future, available August 6th (EU/UK) and 7th (worldwide), is the second collaboration between composer and visionary pianist Ryuichi Sakamoto and electronic pioneer Christopher Willits. Built around a series of piano pieces that Sakamoto sent to Willits after the release of the duo's first record together, 2008′s Ocean Fire, the six tracks that make up Ancient Future are entirely instrumental—and yet, they speak about the very essence of what it means to be human.

As a whole, Ancient Future functions as a piece about the creation, acceptance and completion of one's fate and all of life's experiences, following a trajectory through inner conflict, resolution and, ultimately, acceptance. The six-song cycle moves through a narrative of sorts, each piece with a story to tell and an aspect of life to explore.

The album opens with the restless energy of "Reticent Reminiscence", an energy that subsides into the introversion of "Abandoned Silence" and "I Don't Want to Understand" and, eventually, the cold disassociation of "Levitation". A certain warmth returns with "Releasing", its guitar arpeggios like washes of sunlight, and the album's journey finally resolves into closing track "Completion", a piece that's full of quiescent tranquility, perhaps reflecting the experience of finally coming to know oneself.

Despite its conceptual coherency, contradictions lie at the heart of Ancient Future, as the album title might suggest. Even within the confines of each track, opposing forces are at play—loops of static and feedback provide the backing for delicate melodies that develop and evolve like ripples on a placid lake. And yet the contradictions never feel like conflicts—instead, the diverging elements come together to create something with its own internal logic, perhaps reflecting the way that we are all the sum of our experiences, both light and dark, positive and negative.
http://christopherwillits.com/
http://www.sitesakamoto.com/
March 22, 2011 · Posted in
Uncategorized
·
Comments Off

on The voice of Bob Moog
http://vimeo.com/21313998
I had the privilege to take part in the Spectrasonics Tribute project for the Moog Foundation.
Together with 44 fellow sounddesigners like Eric Persing, Hans Zimmer, Richard Devine, Jean Michel Jarre, Ryuichi Sakamoto, Jordan Rudess, Jan Hammer, Eddie Jobson, Diego Stocco and others i helped creating a library of 700 patches that use more than 2 GB of unique samples for Omnisphere.
spectrasonics.net/​products/​tribute/​index.php
March 4, 2011 · Posted in
Uncategorized
·
Comments Off

on Ryuichi Sakamoto at The Stone in NYC
Ryuichi Sakamoto performed an experimental set with piano and electronics. Recorded at The Stone in New York City on February 26th, 2011.
YMO has a new official homepage on Facebook: