After a few too many pan galactic gargle blasters it's time to dig out the ol' Arcturan UltraTheremin and rock out on Squornshellous Zeta until you pass out on a living mattress.
I built this as a learning project to figure out how to map Konkreet Performer's nodes to voices in Reaktor. If you're interested, you can download at modulations.noisepages.com – you'll need an iPad and Konkreet Performer to take full advantage of it. (It also works with TouchOSC if you don't mind a slightly less freakish playing experience)
Written as a pop ballad, "Nature Boy" follows an "A,B" format, with both sections being melodically and harmonically similar until the final 4-bar phrase of each. The primary melodic theme is a pickup note on the 5 of the minor i chord, then three notes descending on a minor triad above the pickup note. An ascending line over the diminished ii chord returns to the initial minor triad.
The harmonic structure makes frequent use of the standard ii-V-i progression in the key of D minor. The second 4-bar section featured a chromatic descending line based on the lowering of the tonic (Dm, Dmmaj7, Dm7, Dm6). The same descending line then continues through Gm6, Dm, then finally ending with a whole-step down to the G in the chord Em
Radio interference, traditionally a problem in audio, can be used to our advantage. By means of the Thereglyph instrument I would like to introduce to circuit-bending a concept I call radiopool.
While Leon's Theremin looks to onboard RF generation and sounds the same played anywhere, immersing a radiopool instrument to various depths within the RF field (the radiopool) yields changing results… similar to differing the length of the air column within a flute.
Here I'm playing the Thereglyph within the radiopool of a plasma globe – sometimes touched, sometimes not. For more info on this instrument and building one yourself, check-out my flickr gallery:
http://www.flickr.com/photos/moonbear3325/sets/72157626396557545/
The Gakken Premium Theremin is an affordable and highly playable battery operated theremin instrument. Unlike most theremins, it uses an armband contact instead of a connection to earth ground. It also features – – coarse and fine controls for both pitch and volume antennae – master volume – 1/8″ audio output jack – instrument stand mounting thread
http://www.makershed.com/ProductDetails.asp?ProductCode=MKGK20
Introduced in 1928, the Theremin is one of the earliest and most widely known electronic instruments. Played artists that manipulate invisible energy fields around antennas which control the pitch and volume of the sound, Theremin music has distinguished hit records from such diverse artists as The Beach Boys, Led Zeppelin, Clara Rockmore and Linkin Park.
Today (April 1st), Moog Music designers carrying on the legacy of visionary founder, Robert Moog have announced the first major technical Theremin design advance in over 40 years. The PolyTheremin™ incorporates bleeding edge IsoDirectional Inductive Oscillator Technology, to isolate space around five individual pitch antennas thus enabling each to be played simultaneously (finger-by-finger) without interference from its companion antennas. This revolutionary concept breaks the long held belief that the Theremin could only be monophonic instrument.
The PolyTheremin ships with Dorit Chrysler's instructional video "Playing the PolyTheremin is Even Easier Than Playing a Monophonic Theremin."
Purchase the Etherwave PolyTheremin here: http://www.moogmusic.com/theremin/?section=product&product_id=21416
Learn more about Moog Music here: http://www.moogmusic.com
———-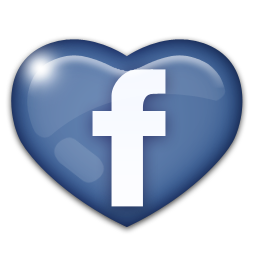 By the way, don´t forget to stop by our new Fanpage >>
Here´s what the guy behind has to say about it:
This recording of Rachmaninoff's Vocalise Op. 34 has absolutely no musical value. I'm not a musician, I'm a theremingénieur…. So this is a demonstration of my most recent development – a small module which is soldered onto the Etherwave's circuit board and which extends the pitch range of this theremin by somewhat more than 1.5 octaves towards lower frequencies. The player will feel a much more stable and linear pitch field, even very far away from the pitch antenna. At the same time, the bass range of this instrument does not longer sound like a dying motorbike…
As the theremin goes very low, small computer speakers will perhaps not allow you to hear the extended bass in acceptable quality. Try using headphones or an external sound system…
You may ask further questions via the contact form of my website http://theremin.tfrenkel.com
Ableton Theremin – experimental electronic music made by translating hand gestures tracked by Quartz Composer and webcam, into OSC then Midi and sending on to Ableton to trigger Spectrasonics Omnisphere and RMX.
facebook.com/​pages/​Steve-Freedom/​179268715421284
It's just a matter of time before everyone makes their own music ღ♪*•.¸¸¸.•*¨¨*•.¸¸¸.•*•♪ღ♪
Ones again featuring the hyped theremin LOL
Performance of Matryomin(matrioshka shaped theremin) by Matryomin ensemble "Mable".
Seems like everyone's doing theremins these days, hehe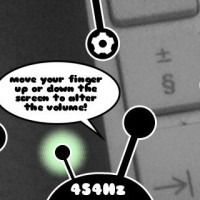 Ethero (App Store link) is a free app that turns your iPhone, iPad or iPod touch into a light theremin.
Ethero takes the amount of light coming into the device's camera and translates it into a sound frequency. Moving your hand or another object in front of the device camera will change the pitch of the sound. The more light coming into the camera, the higher the pitch.
To control the volume of the sound, simply touch the screen of the iphone and move it up and down the screen.
Features:
Calibration. To get the full frequency range of the instrument even when in poor lighting conditions. Press the cog icon, hold your device still then press the tick icon. If you want to reset the calibration, just press the cog icon again and press the cross icon.
An LFO (low frequency oscillator) which adds vibrato to the sound. Press the 'LFO on' button to switch it on, and again to switch it off.
A lock to chromatic frequencies. This makes the instrument easier to play if you're just getting used to it, as only frequencies on the  chromatic scale are played and the 'glide' from the sound is removed. Press the music-note button to switch to chromatic mode, and again to switch it off.
This is "Being & Time" Live(Theremin Night) at Chicken George(Kobe City, Hyogo, Japan), Feb, 14, 2011.
"Being & Time" is an instrumental progressive / jazz rock duo in Kobe, Japan.
Fuyuhiko Tani – Guitar Synthesizer(GR-55),Programming
Hiroshi Tsukagoshi – Bass
Guest::Macoto Kikuchi – Theremin