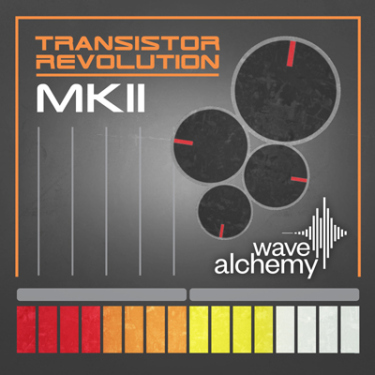 Wave Alchemy has announced the release of Transistor Revolution MKII, their re-creation, for Native Instruments' Kontakt 5 Player, of the iconic TR-808 and TR-909 drum machines.
TR MKII has been "fully redesigned and re-scripted from the ground up." Designers have tweaked the workflow and added a new, more intuitive graphical interface, a 'TR style' 16-track step sequencer, unified instruments for both the 808 and 909, a dedicated 10-track mixer with individual processing, reverb / delay sends, volume control and pan for each drum sound, a master tape section with individual tape saturation per sound, and so on.
Pricing and Availability. Wave Alchemy's Transistor Revolution MKII is available from Wave Alchemy for £89.95 – $137US. Existing owners of the previous version, Transistor Revolution MKI, can upgrade to TR MKII for £10 ($16US).
Background video description:
In this video I am using the Arturia Spark Vintage drum machine along with the Sonic Projects OP-X PRO-II. This is part of one of my original compositions that is still in the making. Thanks for taking the time to check it out!
Vintage analog Beat Box
Handy: works with 9-V-battery!
MADE IN KOREA
Stated as the next generation groovebox for iPad coming soon, screen shots below: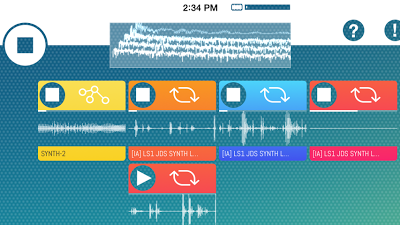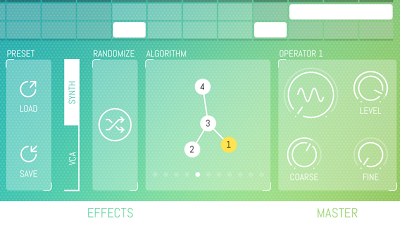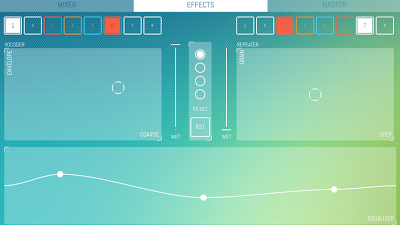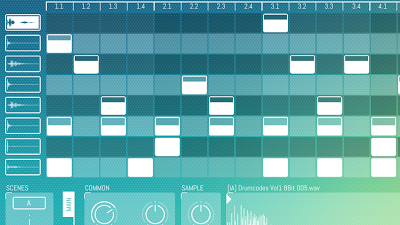 In this track the two 303 Clones are used 50/50
the XoxboX (xoxshop.de version) and the new BassBot TT303 are harmonizing together very good. The TT303 has some special sweetspots the XoX doesn't have this way – and vice versa…
So it's the best to get both, then you can realy cover the whole spectrum of an original TB303 (and even more).
Btw. the TT303 is build in very bad quality and i am shure it will not last very long. Therefore the price (630€ !) is only a joke, the XoxboX in full aluminum box costs much less and sounds even as good and in some things even better….
used instruments: XoxboX, TT303, LXR, Cubase Artist 7.06
another comparative test of the TT303 & XoxboX:
http://www.youtube.com/watch?v=w6mkp3…
All sounds are played by Yocto. More information www.e-licktronic.com
Best quality sound on SoundCloud https://soundcloud.com/e-licktronic/s…
The reproduction comes courtesy of E-licktronic, who says it represents an exact reproduction, with a modern sequencer and additional features included – such as the ability to mute each instrument, a roll mode, and the ability to store up to 256 patterns.
Says E-licktronic: "The only difference compared to the TR-808 is the BA662, VCA Clap has been replaced by the modern equivalent BA6110."
The OCTO is a build-it-yourself model, and ships with all the necessary components to assemble. The clone costs €379,00 and is out now.
For more info, visit E-licktronic.
Introducing Robotic Drums, a new Universal iOS app by Big Robot Studios.
Robotic Drums is a drum synthesizer with a probability sequencer.
It features:
– 6 analog-modeled synth voices with realtime control
– A probability sequencer for each voice
– Dropbox support
– Midi-clock sync support
– AudioBus support
– Quantized patterns switching
– An optimized, simple UI
For more info see: http://bigrobotstudios.com or find it on the App Store.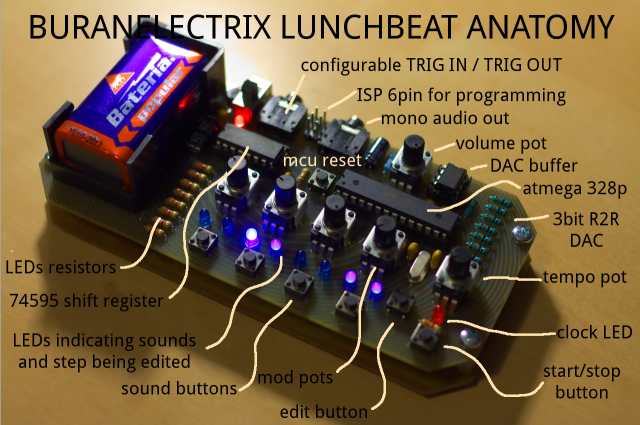 Jan Cumpelik has introduced the Lunchbeat groovebox – an 'impossibly dirty' 1-bit drum machine. It's designed to be a 'minimalistic groovemachine' that also offers interesting lo fi sounds.
Features:
4 channels with 1 bit realtime generated sounds
kickdrum, snare, hihat and bass
8 step sequencer
It's an open source project. Cumpelik also plans to offer Lunchbeat kits.
More noodling around with the Arturia MicroBrute and one of the factory programmed sequences.
"One of the best features of the MiniBrute and MicroBrute is the Metalizer function on the triangle wave. Since the LFO can sync to the sequencer and the sequencer is being synced to the 909, the LFO is now synced to MIDI clock and the rate knob now acts as a clock divider for the LFO as I modulate the filter with the various waveforms and speed intervals. The camera stopped recording about halfway though, which I guess is alright since it was getting rather repetitive."
The 606 has been modded by Analogue Solutions.
Much punchier than my old one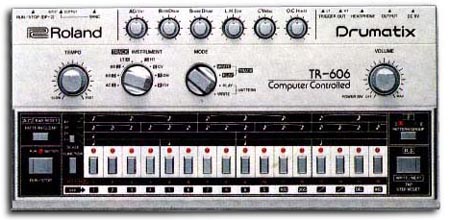 The 606 was the percussion side-kick to the TB-303. It even looks like the 303. It stores up to 32 patterns and 8 songs. The 606 allows switching between Pattern Play and Write mode while running – making the 606 the only drumcomputer in the X0X series that can be edited while performing and switching patterns. It is also possible to link up to 4 consecutive patterns in Pattern Play mode. There is only a mono audio output, however there are mods from Kenton Electronics and Analog Solutions that will add individual outputs for each drum tone.
The 606 has seven analog drum sounds which are simple, yet great! Kick, Snare, 2 toms, open hat, closed hat, cymbal, accent. The hi-hats are a very tinny electronic sound and its toms are great for soft tribal patterns.