'MegaSniv' got inspired after watching Tomorrowland. So he tries to make a Dutch electro house track with hardware only. The Akai MPC is used as a drum machine and as a midi sequencer for the other synths. This track is recorded live in one take.
you can DOWNLOAD the track for FREE on soundcloud:
https://soundcloud.com/sniv/dutch-ele…
gear used:
Akai Mpc 2500 SE
Moog Minimoog Voyager Electric Blue
Moog Cp251
Moog Vx351
DSI Prophet 08 PE
Roland Juno 106
Korg Ms20 mini
Korg Microkorg
Koma Elektronik Kommander
Tc Electronic M300
Mackie 1604 VLZ Pro
Emagic Unitor8
Electro Harmonix Neo Clone
Electro Harmonix Deluxe Memory Boy
Danelectro Daddy-O
RME Fireface UC
Monday morning electro
Taken from HD released on Raster Noton
Official video for Kite "Dance Again" (Taken from "V"/Progress Productions 2013). Director & Photographer: Jenny Farida // Editing & Additional photo: Videomaskinen // Lighting: Gustaf Lerne.
About Kite:
Kite is Christian Berg and Nicklas Stenemo. The Swedish electronic duo have released EP´s since 2008.
The musical expressions of Kite is based in a soundscape of emotional layers. With great nerve, a sense of drama, cold beats and serious songwriting-skills Kite moves on into the sad dancefloors like a heartaching update of the genre´s biggest stars; Kraftwerk, Ultravox and early Orchestral Manoevers in the Dark.
Thursday morning electro, enjoy
Album: Symeta
Released: 2011
Genre: Glitch, Minimal, Electronic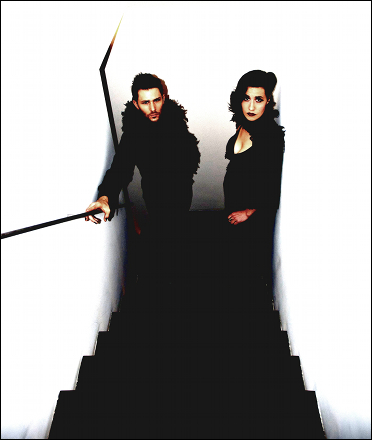 Out now is the female fronted electropop debut album for the London based duo Vivien Glass (Melissa on vocals & synths, Jan-Michael on synths). "Awake, My Sleeper" holds 12 tracks and is available for download or as a limited edition credit card format USB through the band's website or via iTunes, Spotify, etc.
The band promise an official release show in London to be announced shortly. You can check out the new album below, it has quite an unusual sound for being a UK electropop band.
Via SL Mag
http://alfamatrix.bandcamp.com/album/…
A video featuring the "We Came for Love EP". All lyrics, composition, music video production by Technoir 2013. Single Mix by DJ Rabauke.
The German act Technoir is back! After years of almost complete silence (the band's last album, "Deliberately Fragile" was released in 2006), Steffen Gehring returns with the video "We Came For Love" offering male fronted electropop which will please De/Vision and Mesh fans for sure.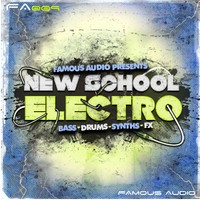 Famous Audio has launched its New School Electro sample pack.
'Famous Audio' offers you full of pure electro madness featuring more filthy and phat basslines, super stereo chord & leads, crunchy vocal cuts, huge sleazy synths, headroom filling kicks, phat ass drums and crazy effects ready for that drag & drop action available in any DAW!

This pack provides you with that current electro sound that rocking the dancefloors today. Inspiration from the biggest electronic artist in the World from Skrillex, Knife Party, Feed Me etc.. If you are a Electro House, Complextro or Dubstep producer looking for next generation sounds and samples to merge into your music and to take your production level up a notch, then you should definitely spend some time with this pack..

You can expect to find here with 709MB of material spread over 303 loops & samples including amazing synths, freaky leads, distorted basses, talking baselines, monster growls, fattest drums and more.. All loops are key and tempo labeled so you can fit them into your workflow easily and/or mix and match with your other content.
The sample pack costs £29.95 GBP.
In 2011 Future Music were given exclusive access in the studio with Chromeo where they created a track from scratch to show just exactly how this duo work together. Expect some serious funk! Chromeo is a Canadian electrofunk duo formed in 2004 in Montreal.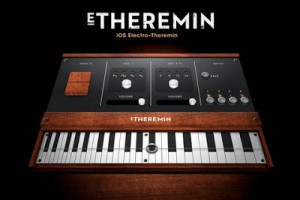 Vintage Electro–Theremin, Onassis Martino style synth.
This app captures the magic of early classic slider controlled synthesisers such as the Ondes-Martenot (1928) Trautonium (1929) and Tannerin/electro-theremin (1950s)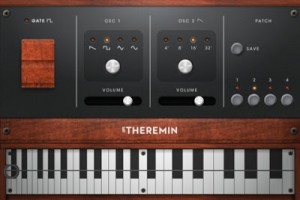 The E Theremin has three oscillators that generate a rich fat analogue tone, with a choice of 4 waveforms (saw, square, triangle and sine) octave shift and amp control. The E Theremin can achieve portamento, vibrato and quarter-tones with precise control. 4 presets allow you to store your sounds and jump quickly between them during performance.
– Ideal for professionals looking for an alternative to the keyboard controlled synth.
– Great for anyone interested in synthesizers, particularly early analogue.
In 1928 Maurice Martenot created one of the first electronic musical instruments, entitled; the Ondes-Martenot, the prerunner to the theremin, similar in sound but with a very different type of user interaction, an inspiring slider on a cord was used. Later in the 1950s Paul Tanner invented the Tannerin a.k.a. Electro Theremin. The Tannerin used the same slider controls as the Ondes-Martenot to control pitch. The Tannerin went on to play a large role in records such as The Beach Boys "Good Vibrations".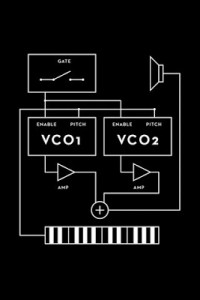 Summarized Features
Three oscillators (osc2 unison)
4 waveforms
3 octave slide control
Fat analogue sound
Jump between 4 user presets
Classic slider pitch control
Retina GUI
Grab it before it goes up to regular price!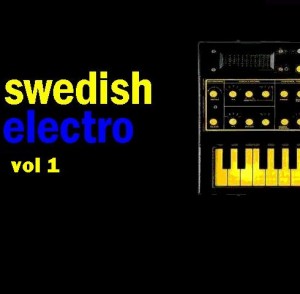 On January 5th 2013 a new album was released via the Facebook group Swedish Electro Scene featuring 27 tracks of some of the best electro artists in Sweden right now. So to get a snap shot of what Swedish electronic artists are up to and to see how vibrant the Swedish electronic music scene make sure to download this free album. Artists on the album include well known acts like Cryo, Code 64, Emmon, The Pain Machinery, Social Ambitions, Unitary, Spark!, Steelberry Clones as well as more unknown / new ones like Vanguard, DPoint, Neurobash, Radiant and Cold Connection
Check it all out right here:
In collaboration with these electro labels:
Progress Productions, Electric Fantastic Sound, Wonderland Records, Stereoklang Produktion and Complete Control Productions