The gaming guru Ray Koefoed and Mind.in.a.box mastermind Stefan Poiss have been working together on a music video based on the famous video game "Portal 2″, which will be part of the Machinima Interactive Film Festival that started on 1st December 2012.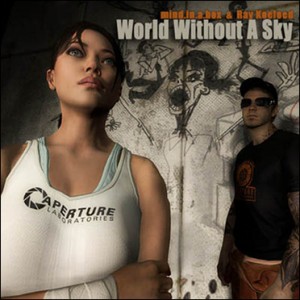 The song itself is a futuristic mix of rap, futurepop and the typical Mind.in.a.box vocoder vocals.
'Wait', taken from the album 'Hurry Up, We're Dreaming', is the final episode of the trilogy, the end point of the visual collaboration between M83 and Fleur & Manu that has been ongoing throughout 2012.
Watch the full series here: http://www.youtube.com/playlist?list=PL7CZ4TImzrFlTqI5l09Az8modBIkqkwFB
Directed by Fleur & Manu, this video was made in conjunction with The Creators Project, a partnership between Intel and Vice.
Buy 'Hurry Up, We're Dreaming' here:
Double CD: http://glnk.it/av
12″ Vinyl: http://glnk.it/aw
iTunes: http://glnk.it/ar
M83:
http://www.youtube.com/m83
NEW version 1.5
◆ New lower price : $4.99 instead of $9.99
◆ Support for iOS 6 and the iPhone 5
◆ New features : MIDI Input Support & User Samples Support
◆ New sounds and songs
ElectroBeats is a very intuitive beat making application for iPhone, iPad and iPod touch, conceived in collaboration with the worldwide-renowned and the most demanded producer David Guetta.
With a powerful real-time approach and an impressive sound library, you'll create great sounding beats at a glance.
FEATURES
◆ Realtime workflow experience with sixteen pads and five different modes:
Pad, Pitch, Velocity, Erase, Mute/Solo
◆ Exclusive and electro oriented sound library, with hundreds of sounds including Bass Drum, Snare, Clap, Rimshot, Cymbal, Hi-Hat, Open Hi-Hats, Acoustic Percussion, Electronic Percussion, FX, Bass, Chords, Leads, Instruments, Vox…
◆ Synthesis oscillator
◆ Dozens of ready to use drum and construction kits
◆ Hundreds of patterns to use with the drum kits
◆ Note Repeat in multiple resolutions
◆ Dynamically change the quantize/repeat resolution while recording : the key to build beats very fast
◆ Default quantization for instant gratification
◆ Save and share your tracks using iTunes
◆ Bounce song in Wav format
◆ Import your files via File Sharing in iTunes
◆ Multitrack export for use in sequencers like Logic™, Live™, ProTools™, Cubase™ and many more.
◆ MIDI input support
◆ Tap Tempo
◆ Realtime previews (pattern, kits and sounds)
◆ Convenient undo with snapshots support
◆ Embedded help in English, French, Spanish and Japanese.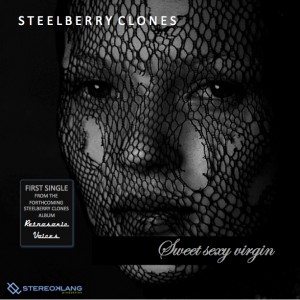 After a couple of years working on other projects Steelberry Clones returns with a new single titled  "Sweet Sexy Virgin". This is the first release from their upcoming album called "Retrosonic Voices" that will be released in Q1 next year.
The new single features Adelinne as guest vocalist and the song deals with a hot topic – women trafficking. Steelberry Clones has always tried to do a blend of music that deals with subjects that concerns us, paired with retrospective quests into things that intrigues them, such as space, 1950's, technology advancements, historical events and personal experiences. The new single combines hard beats, 8bit sounds, massive synth basses and the strong voice of Adelinne, to create something that pushes the envelope in modern electronic pop music.
The new release "Sweet sexy virgin" will be accompanied with a video in the coming week, and yet one other single will be released before Christmas. The new album "Retrosonic Voices" is due next year and will combine the best of modern electronic pop music with old-school sounds from the past 30 years of electronic music.
Track details:
Artist: S T E E L B E R R Y   C L O N E S – featuring Adelinne
Title: Sweet sexy virgin
Album: Retrosonic Voices (Q1-2013) – will be released on iTunes, Spotify, Amazon and Limited edition hard copy
Label: Stereoklang Produktion
Background video description:
New live Electro Mix on Youtube.My Electro Mix (2012) "ANDROID" has been made with my Korg EMX1 (Electribe). Just trying to continue with more live original music mix with my favorite groovebox, music software, and application on Ipad and Android. This pattern is all about taking out the Android voice of my Korg Electribe's box. Still enjoying to mess up with these toys and I hope you will enjoy this new groove. Follow and support DJ Galactic's Channel by sending your ratings and subbing the channel!
'Ghosts', the new single by The Presets. New album 'Pacifica' is out September 7 [AU] / 10 [US] / 16 [GB] Modular Recordings.
Video directed by Abteen Bagheri [ http://abteen.org/ ]
Buy the song, out now on iTunes: http://smarturl.it/ghosts
Pre-order Pacifica now:
Presets Official – http://pacifica.thepresets.com/
A brand new video from My Killing Game
Music by My Killing Game
Directed by Markus Bustad
Produced and released in august 2012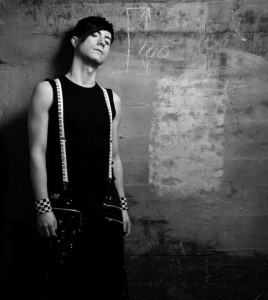 Biography
In 2006, Markus Bustad felt he wanted to create a music project where he could completely be himself, and make the pop songs he always aimed for. He felt that the best pop songs were made by combining the typical sounds from the 80's, with more modern indierock influenses. The first couple of years were mostly spent developing the project, getting to know the technology and increasing his production skills. In the summer of 2012, everything fell into place. The 5 track demo/EP "New Beginnings" got available on youtube and soundcloud, he got voted into the finals of the GP Scen competition by its jury and started promoting himself in a way he had never done before. Markus decided to record a full length album, with the goal to make every song so beautifully done that it makes you feel like you are listening to a "best of"-album with one of your favorite artists. Will he succeed? Will he fail miserably? Follow My Killing Game's journey here on facebook and on www.youtube.com/user/mykillinggame
Feel free to share the link to as many people as you'd like, as My Killing Game wants this to reach as many people as possible. Thanks!
Full EP and video available to buy at scarletsoho.com from 21.05.12
facebook.com/scarletsoho
Directed by Steve Hogg
VIDEO IRSC – GBCZ61200006
Booking Contact – mirrormanagency@gmail.com
PR Contact – Sabine Kronowetter – pr@kronowetter.at
A music video for Future Perfect performing their lead single "Paradise" from their second studio album "escape"
www.futureperfect.org.uk
www.facebook.com/futureperfect1
Available from Future Perfect online store
http://futureperfectshop.bigcartel.com/
Background information:
Having fun with my favorite movie theme from Blade Runner (by Vangelis) and some funky electro beats. Direct live recording: Octatrack with 808 Samples and a Tetra analog synth + Sunrizer synth app on an iPad. Reverb from TC Electronic. Text: "Electrical Stimulation"


More music on: http://www.soundcloud.com/thomas-kress
Here's a new track from Victor Graphics called EMEA, free download via SoundCloud:
Victor let us know; that he enjoys merging ambient sounds with true analog electronic beats. If a new album in the making remains to be seen.
Enjoy