When a young Benoit Heitz saw a friend's computer running Reason he had an epiphany: "His computer isn't better than my parent's computer. That means I could be making music." He started out not knowing the first thing about drums or music in general. Three years later he was touring the world as an international DJ. Surkin had us over to check out his wild yet danceable cut-up sample work.
Benoit Heitz (born 1985), known by his stage name Surkin, is a French electro DJ and producer. He gained attention with his releases on the French Institubes music label as well as a remix for Teki Latex released on Virgin. In 2011 he launched the record label Marble along with Para One and Bobmo.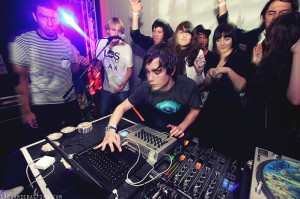 Heitz was born in southern France, and is now located in Paris.
Music video by Goldfrapp performing Yellow Halo. (P) 2011 The copyright in this audiovisual recording is owned by Mute Records Ltd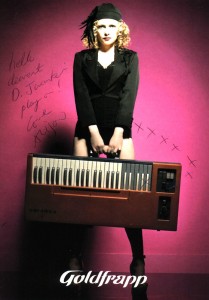 Electro House is a sophisticated sample collection taking its inspiration from the clubs across the globe. This superb sample library includes 10 Construction Kits providing 624 mb of full-range Electro House sounds. You're sure to find the appropriate Electro House elements to suite your project needs. Everything has been designed to conform to the musical genre and the samples comprise a state-of-the-art library, made to achieve true Electro House sounds.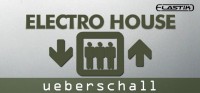 Content:
A close look into the 624 mb package, finds more than 358 loops and samples of supremely engineered instruments. Featuring a massive variety of drum grooves, synth patterns, bass lines, chord progressions, atmospheres, percussion and fx sounds, which can be painlessly bonded to one another. BPM information and root key (key signatures) are embedded in all loop file names, streamlining the selection process.
 Navigation
The given structure and features like labeled key signature and tempo information, makes it as easy as possible to find a song or groove that will match your tracking needs and goals.
Additionally the Elastik Player offers you a lot of DSP functions to adjust the songs to further fit your creations, such as:
- highspeed timestretching and pitchshifting algorithms
- save single or complete audio files of original and modified loops
- mapping tools (automatic slice- & chromatic-map)
- multiple content management
- innovative "LoopEye" for fast loop variations
- and many many more
 Credits:
Marc Steinmeier worked for Companies like Universal Music, EMI Electrola and Sony/BMG to name a few. He has assisted, produced or remixed for well known artists such as LL Cool J, Alica Keys, George Clinton, Eminem to name a few. He gave a lot of productions their break in terms of Sound design.
624 mb, 10 Construction Kits, 358 Loops & Samples
Elastik Soundbank for Mac/PC/AU/VST/RTAS/StandAlone
Elastik Player included – no sampler required!
Price: EUR 49.00
Visit: ueberschall.com
This is a video demo of the Electro Bass MIDI loop pack by Audiovapor.
250 original, exclusive 16-step MIDI loops for electro, techno and house available for instant download for only $9.
In this video I use energyXT as my host sequencer but because these are MIDI loops they will work in all major DAWs (FL Studio, Logic, Sonar, Live, Reason, Cubase, etc.) My synthesizer in this demo is DUNE from Synapse Audio but any synth will work.
To download this MIDI pack go to my website: http://www.audiovapor.com/midi-sequences.html
Wide variety of keys and scales
All loops are exclusive to this product
Works in all DAWs that can import MIDI
Instant download after payment received
No filler! Each file has been carefully programmed by hand
Royalty-free to use in your own commercial or private compositions
Details: MONOTRIBE sync'd to and filtering TENORI ON! Using the panning controls, I have sent a click track to the "sync in" of the MonoTribe, and "chiptune" style blips are sent to the "audio in", and filtered in strange and interesting ways! Note the irregular beat structures used on both machines creating interlocking polyrhythms
"Moment of Fade", the second video from Miss FD's most recent studio album "Love Never Dies", continues the artist's journey through a world of riddles without solutions.
This lush gothic tale was filmed by Adam Alvarez (who also directed the video for FD's playful Halloween treat "Love Magick") on various locations in Miami, Florida. The contrasting images of light and darkness capture the emotional heart of both the song and the album, as FD roams a lonely domain in search of the key to a happier reality that remains out of reach.
DOWNLOAD THE MP3: http://tinyurl.com/moment-of-fade
(c) Quantum Release Records 2011
Artist: Miss FD
www.MissFD.com
Directed by Adam Alvarez
www.adamalvarez.info
Production Assistants:
Jason Bowman
Matt Johnson
From the album Love Never Dies.
Lyrics posted on www.MissFD.com/lyrics.php
Details: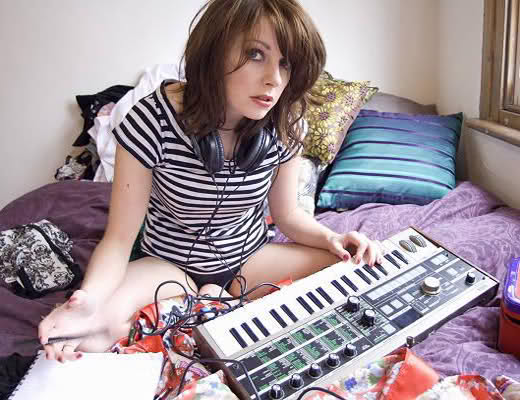 SHAKE has landed!!
thank you everyone for waiting for new music!
hope you like the new song… this was just us trying out the test pressing but the real versions are nice and shiny
come see me on the shake DJ tour! paris/ berlin/ NY/ LA/ SF/ tokyo/ beijing and the big on in London!
SHAKE is now from 13.11.11 on iTunes UK
http://itunes.apple.com/gb/album/shake-single/id479416940
see www.littlebootsmusic.co.uk for more info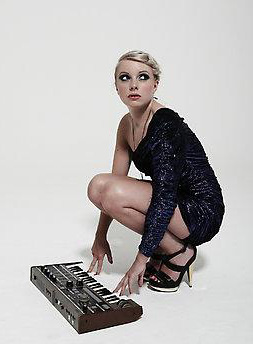 Background:
Electro-pop singer Little Boots has come top of the BBC's Sound of 2009 list, which aims to highlight the best new music talent for the new year. Little Boots is 24-year-old singer and keyboard player Victoria Hesketh from Blackpool, whose influences include David Bowie, Gary Numan and Kate Bush. Little Boots was already highlighted as a promising act on Dolphin Music's issue 2 of Music Planet magazine. Her original sound and creative setup includes a Yamaha Tenori-On, a Stylophone and a MicroKorg…mixed with a traditional piano.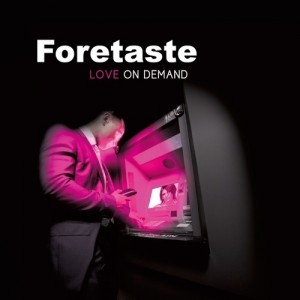 Foretaste return with their third studio album. "Love On Demand" is the new album from this French synthpop duo.
The debut album was released back in 2005. Since then the band have managed to release a second studio album and now they are back with their new studio album. "Love On Demand" is just like the title reveal yet another album with harmonic and sweet and tender electropop. The love for 80′s electronic music combined with modern instruments, the music is catchy and very melodic.
With both uptempo floorfillers and slower ballad-like songs the album witness on a great variety. But the songs have all something in common. It's about love, passion, lust or even obsession. Something the band have focused on with this third album. The album follows very well what the band have been up to so far with past album and fans will definately see this one as something great.
Tracklist:
01. Alone With People Around
02. Do What You Can
03. The End Of Days
04. What About Me?
05. Superstar
06. Today
07. Automatic Love Response
08. What If
09. My Greatest Deception
10. Save Me
11. X Me
And here's an accompanying cryptic message

You never tell me
That you love me
When you're sober
You never hold me
When the weakend is over
Second demo of the Akai Synth Station focusing on Hip Hop / Electro / Dubstep Mash-up
"More MPC features for your iPhone or iPad! I will walk you through making a beat that combines features of Hip Hop, Electro and DubStep."
SynthStation transforms iPad, iPhone or iPod touch into a portable music production studio for mobile music creation. SynthStation gives you three powerful synthesizers for creating and modifying sonic textures used for melodies, chords, and bass lines. Built around Akai Professional's history in synthesis and drawing on the newest MINIAK synth, SynthStation sounds great and offers wide-ranging sonic flexibility with its virtual analog synthesis.
From the moment you start SynthStation, you'll know your way around. It is jam-packed with tools to help you create music with the convenience of your touch screen and each section works the way you work. With SynthStation, you can create and save sequences and complete songs. The app contains three different three-oscillator synths and a range of drum kits you can sequence and mix right in the SynthStation. For creating melodic and accompaniment parts, the SynthStation contains an arpeggiator with preset patterns, built-in effects and filters, and an XY touch control interface for expressive control of key parameters.
Three virtual-analog synthesizers, each with three oscillators
Over 50 drum kits
Create melodic and accompaniment parts using the sequencer and arpeggiator
Effects engine with Chorus, Delay, Flanger and Delay
Assignable XY MOD with touch XY pad control to set motion
Compatible with SynthStation25 hardware
Unlimited creativity with effects and real-time controls