The second single from the debut album "A long wait beneath the snow". Visit www.facebook.com/e.fitger for more music.
Music video for the song "Anticulture" taken from the album "Deworlded".
Video filmed and edited by Michael Dickinson at Slimelight, London 2012.
INERTIA WEBSITE
www.inertia.gs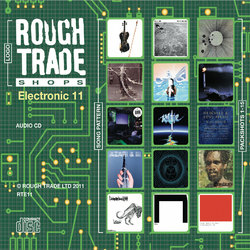 Rough Trade Shops' latest compilation, Electronic 11, is due for release on the 16th January and looks set to be rather good. It gathers together a nice selection of music we've been posting about over the past year – everything from the synth-pop styles of Ford & Lopatin and John Maus through Azari & III's fat, disco-leaning house to some bleak, bracing industrial/noise from the likes of Pansonic and Ekoplekz.
22 tracks, full sleevenotes. exclusive limited edition varnished sleeve available from rough trade shops only. the new rough trade shops compilation cd is aimed squarely at the new year. shiny, fresh, clean and minimal electronic music in your earphones provide the perfect soundtrack for the cold and frosty early january. as rob young writes in the sleevenotes – check emeralds' mark mcguire's glowing 'alma', which begins with a hymn; or nicolas jaar's incantatory 'space is only noise if you can see', like a dubbed-out depeche mode. at the other end of the scale, prurient and keiji haino (in tandem with finnish sub-bass spelunkers pansonic) use the full throated roar and the abject howl of the avant garde and the hardcore. meanwhile, compare rustie's dense 'hyperthrust', with its micro-events folded up and crammed into milliseconds, with alva noto's 'uni deform' bitcrush collision, which emerges from the rarefied world of conceptual sound art. marcus schmickler, who can occasionally be found making exploratory post-rock as pluramon, sends your ears down a labyrinth of no return with the abstract operations of 'discordance axis', closely followed by ekoplekz's hallucinatory tone-scrub, jarring and alienating as an mk-ultra mind-control experiment. in 'and the world laughs with you', brainfeeder's shapeshifting boss flying lotus invites thom yorke to jack into a cybernautical call and response session. even the most outwardly conventional track here, hercules and love affair, has its house 4/4 scraped and sandblasted with gravelly patches of digital irritant. ford and lopatin's 'emergency room' is like some unearthly fusion of scritti politti and heaven 17; john maus's swooning portamento synthi-fanfares summon up the fairlight manoeuvres of the thompson twins and blancmange. azari and iii's 'manhooker' transports you back to sun-up at some orbital rave at the very close of that strange plastic decade" comprising sound art, dubstep, chill-wave, witch house, electro-pop, digital hip hop, tech-minimalism, electro-house, and metal-machine music supplied by labels such as editions mego, warp, blastfirstpetite, raster-noton, type, skam, tri angle and more. rte11 is selected by the staff at both london shops and is, stylistically, as varied a set of tracks that you would expect from us.
The full tracklist runs as follows:
Rene Hell – 'Oxford Meter End'
Nicholas Jaar – 'Space Is Only Noise If You Can See'
Flying Lotus – '& The World Laughs With You ft. Thom Yorke'
Shackleton/King Midas Sound – 'Deadman (Death Dub)'
Ayshay – 'WARN-U'
John Maus – 'Head For The Country'
Ford & Lopatin – 'Emergency Room'
Rustie – 'Hyperthrust'
Hercules & Love Affair – 'My House'
Azari & III – 'Manhooker'
Modeselektor – 'Evil Twin'
Death Grips – 'Guillotine'
Sensational meets Koyxen – '+weekend2 (remix work)'
Alva Noto – 'Uni Deform'
Anne James Chaton – 'Pop Is Dead'
Marcus Schmickler – 'Discordance Axis'
Ekoplekz – 'Critical Condition'
Pansonic & Keiji Haino – 'If I Could Incarnate This Feeling Would You Consider It A Creation'
Prurient – 'A Meal Can Be Made'
Solar Bears – 'Twin Stars'
Mark McGuire – 'Alma (Reprise)/Chances Are'
Ben Frost – 'O God Protect Me'
http://youtu.be/aex-tu8wWWo
Live performance of Call Your Girlfiend by Robyn on SNL.
http://youtu.be/lmVtmgr8Efk
Robyn performing Dancing On My Own on SNL.
Get Body Talk now! http://t.co/OppxNKET
New video called Autumn Nights by Chaos All Stars featuring Kari  Berg (former Ashbury Heights)
http://www.chaosallstars.com
Produced by Clash Film & Epos MD
Camera & editing: Joachim Ljungquist
Hair: Maria Olovsson
Thanks to: Kulturens, Mia Falk of Fallen Beauty Design, Ord & Co, Tiljan, Nöjesproffs.
Related links:
http://www.kariberg.com
http://www.kulturens.se
http://www.facebook.com/FallenBeautyDesign
YELLE – Comme Un Enfant (official music video)
French dance-pop purveyors Yelle have recently returned with their long awaited second album, the exotically addictive Safari Disco Club (out now, V2/Cooperative Music). Adding depth and experience to the sweet & sour pop cocktail found on their acclaimed 2007 debut Pop-Up, Yelle find themselves in a more reflective mood and have learned a few new tricks during their time off. The band have been keeping busy – they covered Robyn's "Who's That Girl" as part of the iTunes international exchange, and she covered their track "A Cause Des Garçons" in return. They were also were asked by Katy Perry to remix her hit single "Hot n Cold" which has led to them supporting her UK tour in the spring of 2011.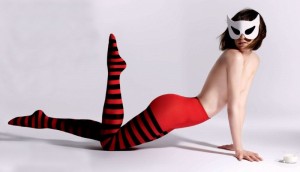 Yelle is fronted and named by Yelle, nee Julie Budet, a sparky gamine with a deceptively demure schoolgirl voice. Joined by producers GrandMarnier (Jean-Francois Perrier) and Tepr (Tanguy Destable), Yelle first arrived amid a flurry of 80′s inspired pop, with the likes of CSS and New Young Pony Club all revered for their take on brightly colored electro. Pop-Up stood out from the crowd with its wry, frothy and unashamedly fun outlook. This infectious appeal not only led to work with Robyn and Katy Perry, but gained them fans in fellow musicians such as M.I.A. and Mika, fashion designers, Jeremy Scott, Jean-Charles de Castelbajac, Brian Lichtenberg or Jean-Paul Lespagnard, a young Belgian designer who designed for Yelle all outfits she's sporting on her new album visuals
as well as mainstream personalities like Perez Hilton,
Drew Barrymore or Jessica Alba.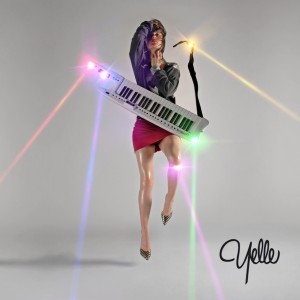 GET IT!
iTunes (International) : http://tinyurl.com/cyxqfrf
iTunes (US): http://tinyurl.com/69z2gkl
Amazon: http://tinyurl.com/coe88ka
———–
LYRICS:
J'aime les fraises Tagada et je rêve d'un Wayne's World 3
Je veux une méga happy end enlacée dans tes bras
Je n'ai pas de dents de sagesse, ça ne manque pas
Quand je mords la nuit à pleines dents pour faire la nouba
Je suis un enfant, comme un adolescent
Je suis un adulte, comme un adolescent
Faut-il vraiment choisir son camp
Le faut-il vraiment, comme un adolescent
Je chante et je pleure, comme un enfant
Je joue à me faire peur, comme un enfant
Je pense tout et son contraire, comme un enfant
Je danse, j'ai le coeur à l'envers, comme un enfant
Je suis sensible au divertissement
Mes gencives savent que le dentiste ment
La drogue agit sur moi lentement
Ah nan je suis con c'est un Efferalgan
Avoue les faits espèce de langue de bois
Avoue l'effet que j'ai sur toi
Je t'enfantise comme un Caranougat
Je t'immunise sur ce refrain en La
Yet another Monday electro treat, this time by long-timers Ladytron, enjoy

"Mirage" appears on Ladytron's fifth full length album, Gravity The Seducer, in stores now on Nettwerk Records. Hear more music from Gravity The Seducer: http://www.youtube.com/playlist?list=PLD485C420CF153C47y
Ladytron – Mirage [Official Music Video]
Download "Mirage" on iTunes: http://www.itunes.com/ladytron
Download "Mirage" on Amazon (US): http://amzn.to/jgX0q1
Download "Mirage" on Amazon (Euro): http://amzn.to/n1D2BT
Although I am quite keen on the electronic sounds popping up here and there in this new video from Foretaste, my biggest concern with this is that I am not really sure that Terrorist_XX has the full vocal range – at least in this song,  to really make me love it.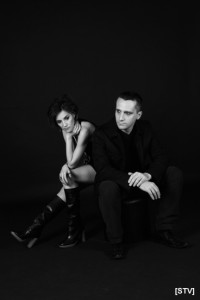 "Superstar" is the appetizer from the upcoming album and the single is out now via all digital platforms. In addition to two remixes of the title track, which one is signed record label colleagues Neutral Lies, it also includes alternate versions of two songs from the upcoming album.  The new album will be released in two editions in addition to the regular CD edition – a limited double CD that comes with the bonus "Live On Demand" ***. "Live On Demand" contains eleven live recordings from Germany (made in 2008) and gives all the new fans the opportunity to both hear the alternate live versions of the band's old hits, but also songs from their (long) time expired debut album.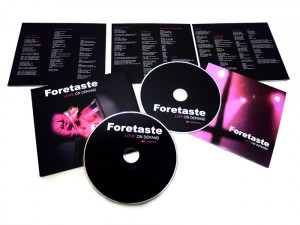 "Love On Demand" will be released November 21 via BOREDOMproduct.
Tracklist – "Love On Demand"
Alone With People Around
Do What You Can
The End Of Days
What About Me?
Superstar
Today
Automatic Love Response
What If
My Greatest Deception
Save Me
X Me
Although they are now one man short. After several EP's and singles released in 2009 and 2010, which was then followed by the debut album "Lights and Offerings" early in the spring, the UK band Mirrors are now back with the first two snippets from their recent work in the studio. Here's their official statement:
"Dear all,
Sorry for our brief hiatus but a lot has changed in the Mirrors camp over the last few months. Firstly we say farewell to Ally Young. Ally has been an integral part of Mirrors since it's foundations and has brought his ideas and enthusiasm to every part of our world.
We are all very sad to see him leave and wish him all the luck in the world in his future endeavours. We remain the closest of friends. As for the rest of us, we couldn't be more excited about our future in Mirrors. We're back in the studio now and the songs are coming thick and fast!"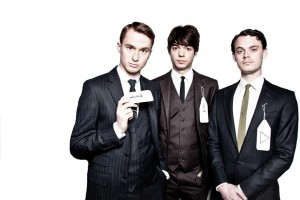 Shooting Stars by theworldofmirrors
Make sure to check out the interview we did with Mirrors this spring, right here >>
A second album is under production and will reportedly be released early next year.
The German electronic project Blind Passenger have released a second single, "Electrocop", and corresponding music video from the album "Next Flight to planet Earth". The highly controversial clip, a mix of real movie and animation, dives deep into a world of violent cops, surveillance cameras and total control. A world that is maybe not that far from reality, judge for yourself…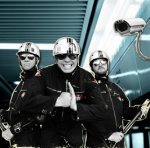 A Graceful Clips Production
c/o office@boomtownpromotion.de
camera & cut: Fabian Uhlmann
script & direction: Nik Page / Jan Golz
cartoon animations: Eike Braselmann www.brezelburg.com
main actors: Jens Lewerenz / Nik Page / Jamie Heinrich-Stewart
prod. assistence: Kristin Maaß / Ina Lichtenberg (Eldorado Promotion)
Electrocop is produced by: Torsten Heise / Clemens Hartung / Nik Page
Blind Passenger are: Clemens Hartung / Jamie Heinrich-Stewart / Nik Page
bandcontact: management@blindpassengers.de
labelcontact: presse@wannsee-records.de
This song is dedicated to a man who bravely predicted a brave new world.
In retrospect his vision of a sad and bitter future for humanity may have been closer to the present world situation than anybody would have ever deemed possible. We take a bow to Aldous Huxley
"Anatomy of a plastic girl" is the newest video for Billie Ray Martin. The track is taken from The Opiates debut album "Hollywood under the knife" which will be out on Disco Activisto Records on 21st October 2011. Anatomy Of A Plastic Girl by The Opiates tells the a tale of a young wannabe actress in L.A. who reflects on her facial surgery that has left her scarred and punctured with holes inside and out. Video directed by Jörn Hartmann. The Opiates is the latest project from the "queen of electronic soul" Billie Ray Martin, together with Norwegian musician Robert Solheim.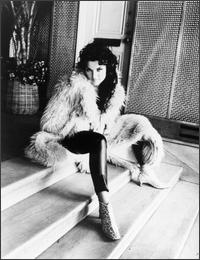 Digital download via amazon, juno, beatport and iTunes
http://itunes.apple.com/preorder/hollywood-under-knife-video/id467373017
The cd album with booklet and artwork by wolfgang tillmanns (and graphic design by philip marshall) will be available in ALL good record and media stores and is available to preorder NOW at
http://www.billieraymartin.com
Billie Ray Martin is of course also featured on the Stereoklang Radio Station:
Billie Ray Martin – ANATOMY of a Plastic Girl (Chris & Cosey Remix) by Stereoklang Produktion