Awesome bleeps and bass sounds

diamond version – empowering change
Debut EP from 'Diamond Version'
RELEASE 24 SEPT (25 Sept US)
www.diamondversion.info
www.mute.com
@Diamond_Version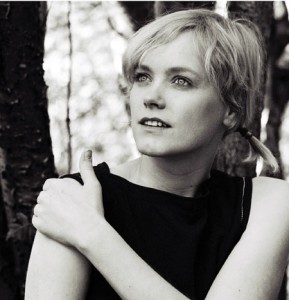 A while back Twitter followers of Vince Clarke could read that he had started a collaboration with the 36-year old Norwegian singer Ane Brun. The collaboration resulted in a cover of the Depeche Mode song "Fly On The Windscreen". The song is included in the the trailer for the newest book, "The Blessed", by Tonya Hurley, the New York Times best-selling author of the ghostgirl series.  It's not the first time she tackles an electropop song. In the past she also covered Alphaville's "Biog in Japan".

In case you wonder who Ane Brun is, she was born and raised in a rather musical family and is the daughter of Jazz singer and pianist Inger Johanne Brunvoll. Since 2003 she has recorded eight albums, six of which are studio albums (including a collection of duets) and one live DVD. She has lived in Stockholm, Sweden since 2001, where she writes, records and runs her own label Balloon Ranger Recordings. Ane also featured as one of the guests on Peter Gabriel's 2011 studio album "New Blood", singing on the re-recorded version of "Don't Give Up", recorded in 2010. She was subsequently invited to perform with him as support act and back-up singer on the "New Blood" tour throughout 2010.
Via SLmag

Out tomorrow is the debut album by the Kraftwerkian project Metroland. Based in Belgium the duo, Passenger A and Passenger S, the band will see their debut album "Mind the gap" released in 2 different versions, a normal CD format and a double CD box set featuring 11 remixes executed by the likes of Komputer, Celluloide, Franck Kartell, Keen K, Növö, Sophie Watkins, etc.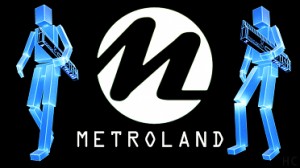 http://youtu.be/AGQC7_ikZ-s
Series III Fairlight CMI playing back Pet Shop Boys "It's a Sin." Song sequence and instruments were recovered from an old CMI streamer tape.
Description:
The Australian Fairlight Computer Music Instrument (CMI) is a vintage but state-of-the-art Synthesizer/Sampler workstation. An incredible sampler with 28 megabytes or more of memory! One or two full 73 note velocity sensitive keyboards! Complete synthesis and editing of digitally sampled sounds. Three different on-board SMPTE Sequencers and storage to various disk mediums. The processor itself is housed in a 24″ module. It was also the first digital sampler to hit the market back in 1979 and has endured throughout the eighties and nineties.
From 1979 to 1985 several versions of the Fairlight were produced, with the Series III being the last of them. Each new series added updates to the Fairlight as technology developed through the early eighties. The Fairlight 1 and 2 had only 16 kByte of Memory per voice, and only eight voices but expanded to several megabytes and double the polyphony by the Fairlight III. The IIx was the first Fairlight to offer MIDI. The Series III added aftertouch capability to the keyboard. They all had pitch/mod wheels, an 82-key alphanumeric keyboard, 15 function keys, a Graphics Tablet for drawing sounds and a Video Monitor for seeing what you're doing while editing.
The sampler is the heart of the Fairlight. It's a 16-bit resolution digital sampler with variable sample-rates up to 100kHz! Original Fairlight models used two standard 8 bit 6800 processors, updated to the more powerful 16 bit 68000 chips in later versions (the IIx had updated 6809 processors, which is what designated it a IIx over a II, and raised the sampling resolution to 32kHz, from the I & II's 24kHz). In the Fairlight III, sample memory (RAM) comes in 28MB chunks per 16 voices of polyphony – wow! That's plenty of room for creating stereo or mono samples. Edit them using various hi-tech functions and at a 'microscopic' level using the large Monitor screen. Samples can be looped, mixed and re-sampled with processing for sweetening. As for synthesis, create your own waveforms by sampling and applying Fast Fourier Transform and Waveform editing functions. Storing samples and synthesized waveforms can be done to Hard Disk or 8″ floppy disks.
As for sequencing, there are three sophisticated methods. There's CAPS (Composer, Arranger, Performer Sequencer), an 80-track polyphonic sequencer. The complicated MCL (Music Composition Language) is like a text-based step time sequencer. And finally the Rhythm Sequencer which functions like a classic drum-machine style sequencer. All sequencer's are SMPTE syncable.
The Fairlight is a horribly expensive Music Production Center and is rivalled only by the NED Synclavier. Although current samplers, sequencers and synths can blow away the Fairlight at a fraction of the cost – the Fairlight is an historical, prized piece of Vintage Digital Synthesizer and Sampler technology. It still holds up today, over twenty years later and is still a high quality and professional instrument. The facilities provided by it benefit hardcore synth programmers, wealthy musicians, sound designers, film composers and wealthy Vintage Synth collectors.
A brand new video from My Killing Game
Music by My Killing Game
Directed by Markus Bustad
Produced and released in august 2012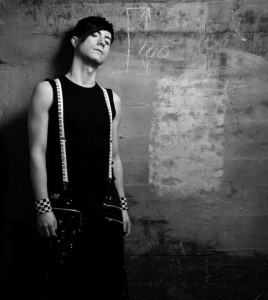 Biography
In 2006, Markus Bustad felt he wanted to create a music project where he could completely be himself, and make the pop songs he always aimed for. He felt that the best pop songs were made by combining the typical sounds from the 80's, with more modern indierock influenses. The first couple of years were mostly spent developing the project, getting to know the technology and increasing his production skills. In the summer of 2012, everything fell into place. The 5 track demo/EP "New Beginnings" got available on youtube and soundcloud, he got voted into the finals of the GP Scen competition by its jury and started promoting himself in a way he had never done before. Markus decided to record a full length album, with the goal to make every song so beautifully done that it makes you feel like you are listening to a "best of"-album with one of your favorite artists. Will he succeed? Will he fail miserably? Follow My Killing Game's journey here on facebook and on www.youtube.com/user/mykillinggame
Feel free to share the link to as many people as you'd like, as My Killing Game wants this to reach as many people as possible. Thanks!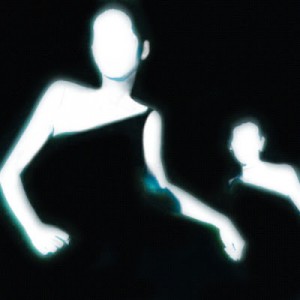 TWINS NATALIA are an Anglo-German collective of creative minds from various artistic fields "working together in order to create some beautiful, catchy yet melancholic and substantial electropop". The brainchild of Steve Lippert, they also feature Marc Schaffer, Dave Hewson, Julie Ruler and Sharon Abbott. TWINS NATALIA's debut album, which provisionally features songs such as 'C'est La Weekend', 'Freedom', 'In My Arms Again' and 'Scary Monster', is expected to be completed later in the year
Composed using drum machines such as the Boss Doctor Rhythm, Roland TR-606 and TR-808 alongside synths like the wonderfully 'swimmy' Crumar Performer, Korg MS-20, Korg Poly-61 and Roland SH-2, the metronomic structures of TWINS NATALIA's songs are the backbone to a strangely humanic sound brimming with neu romance. Releasing their work on Marc Schaffer's own Anna Logue Records who issued the lost POEME ELECTRONIQUE material as a collection entitled 'The Echoes Fade', TWINS NATALIA's only other recording so far has been the gorgeously sequenced 'Destiny' on 'The Anna Logue Years – Fifth Anniversary Compilation' from 2010 which celebrated the label's back catalogue and included cult acts such as CAMERA OBSCURA (the Minimal Wave duo, NOT the hipster Glaswegians!)
Via EC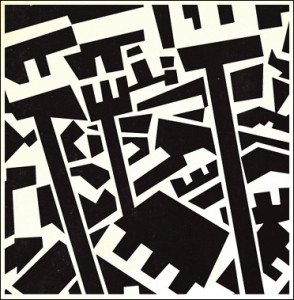 You can download the new track "Evidence" by The Soft Moon vs John Foxx And The Maths right here. The track was born naturally out of the two artists' mutual appreciation for one another. Captured Tracks will also be making "Evidence" available as a special one-sided seven inch single.
The track will also feature on the forthcoming John Foxx And The Maths mini-album (also entitled "Evidence") which is due to be released, together with "Analogue Circuit : Live At The Roundhouse", in early September.
The official video to the track "Closing My Heart" from Kite, taken from the EP "IV".
Nice quirky synth sounds from Ellen Alien, enjoy
Artist: Ellen Allien
Title: Take Me Out
Title Album: Galactic Horse
Release Date: 23.03.2012
Label: BPitch Control
Comp: Pfadfinderei
DOP: Lisa Wassmann
Cut: Annikki
Dancer: Elsa Loy
Year: 2012
Length: 03:35
LC: 11753
CAT NR.: BPC248
ISRC: DEAE6-12-10224
EAN VIDEO: 4050486076774
Genre: House, Electronic
Nationality: German
Music produced by: Ellen Allien, co-produced by Skinnerbox
Composer: Ellen Allien
Vocals written and performed by: Ellen Allien
published by BPitch Control Music Publishing
under courtesy of BPitch Control
Taken from the single "GALACTIC HORSE" (BPC248)
www.bpitchcontrol.de
BPC Webshop
https://www.bpitchcontrol.de/market/browse?search=galactic+horse
The electropop/EBM project Ayria with Jennifer Parkin behind its pedals is back with the brand new single "Hunger".
The track is the first sound from her upcoming new studio album "Plastic Makes Perfect", which is the first new material to be released since the album "Hearts For Bullets" from 2008.
Instead of letting her fans wait for the full album, Jennifer decided to release the "Hunger" track immediately as a standalone download from both her Bandcamp site and from iTunes.
On the Bandcamp site you can immediately download the 1-track in your choice of MP3 320, FLAC, or just about any other format you could possibly desire. The digital album includes extra goodies: handwritten lyrics, the high rez cover art and the original photo from the cover.
All proceedings from the sale will go into production costs, as well as funding an upcoming video shoot for the "Hunger" song.