Frinika is a free (licensed under GNU GPL) complete music workstation software containing sequencer, midi support, soft synthesizers, audio recorder, piano roll/tracker/notation editing and more. The goal of Frinika is to be a complete platform for making music with your computer, using the versatile Java platform to be able to run on several operating systems, and being open source to be able to embrace the best open source technology being available at any time.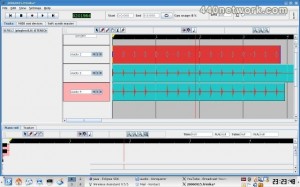 Arracis Gold Free – http://www.vstplanet.com/News/2011/ArracisGold_Free.htm
Developer: hgf-synthesizer.de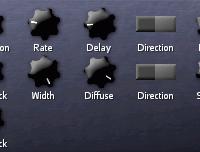 Xhip Effects R2, an updated version of the free effects bundle for Windows, is now available.
These effect plugins were originally created for use with Xhip, the "xxx-xated xound xource". The effects were implemented as external plugins, though, for greater versatility.
New in R2:
mDelay parameters are smoothed.
Limiter has activity/clipping LEDs added.
Small graphical changes, bg color adjusted, shaded slider.
Several small bugs fixed.
Pricing and Availability
Xhip effects R2 for Windows (VST) are available now as a free download.
Link:
The scrooo is a VST™2.4 polyphonic software synthesizer plug-in for Microsoft Windows® based on a spectral formant synthesis architecture and written in native C++ code for high performance. Main features are:
Up to 32 voices polyphony including portamento
Two band-limited carrier oscillators
Three fully independent formant generator sections
Three formant generation modes
Two amplifiers with volume and panorama control
Three envelopes (ADSR) with exponential slopes
Three low frequency oscillators (LFOs) with tempo synchronization
On the two tracks "detour2" and "scrooo", the scrooo is the only audio source (plus some delay, reverb and slight compression).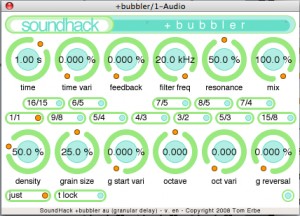 Soundhack's Tom Erbe has released new versions of all of his plugins for Mac, in Audio Unit and VST forms.
The free plugins include:
+spectralcompand - Performs smooth timbral filtering. Can be used to tame resonant frequencies or for radical changes of tone. In expansion mode, +spectralcompand becomes a highly tunable broadband noise remover, capable of removing hiss, hum and machine noise, without damaging the original sound.
+morphfilter - Holds two filter shapes. These shapes are set by drawing, or by capturing the spectra from the incoming sound. You can morph between these two filters. +morphfilter's depth control can change the strength of filtering, or even invert the filter for an "anti-filtered" sound.
+binaural - This filter places a sound at a specific position around the listener's head. Use it with a reverb to create a virtual environment. When used with it's LFO, +binaural can place various beats or parts of a loop in specific repeatable positions.
+spectralgate - A spectral version of the noise gate/ducker dynamics processor. Combines a noise gate/ducker and a multiband processor to give you a plugin that can used both as a frequency dependent gate or as a level dependent filter.
SoundHack Delay Trio – a group of three plugins derived from the same basic delay algorithm: a hermite interpolated delay line with variable modulation, and a feedback loop with dc blocking and saturation. Pitch shifting is achieved with a dual head crossfading delay (ala Eltro Tempophon/Dennis Gabor/Pierre Schaeffer phonogene) and is decidedly low-?. The saturating feedback also allows them to be great drone and noise generators.
+chebyshev - a distortion unit which uses various low-order chebyshev polynomials to add even or odd harmonic distortion.
+compand - a combined compressor/expander plugin. It has a softknee control as well as a switchable rms/peak level detector.
+decimate - bit depth and sample rate reduction for added aliasing and decimation noise. a very noisy plugin.
+matrix - a mid-side to left-right encoder and decoder. for mid-side microphone arrays, but also useful when needing to apply effects to only the center or the sides of a stereo mix.
+phasescope - the standard studio tool for seeing the phase relation between your left and right channels. also includes a bit meter.
Kirnu is a free VST arpeggiator:
Kirnu is very easy to use MIDI arpeggiator VST created with real-time tweaking in mind.

This video shows some of the Kirnu's controls and how to use MIDI learn feature.

More information from http://www.kirnuarp.com.
Kirnu is very easy to use MIDI arpeggiator VST created with real-time tweaking in mind.
This video shows some of the Kirnu's controls and how to use MIDI learn feature.
More information from http://www.kirnuarp.com.
Features:
Easy realtime tweaking
User friendly pattern view
MIDI learn for every major control
Two independent CC controls with 'teach' functionality
Numerous of different scales
Hold mode
It's only available for Windows, making cheap and ubiquitous computing seem that much more awesome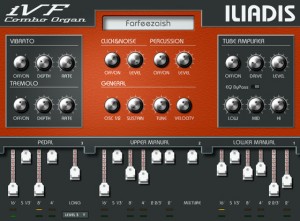 Iliadis plug-ins
iVF Combo Organ, two manual transistor organ simulation.
iBX Organ, tonewheel organ simulation.
Euthymia Electronic Organ V2, Hammond clone simulation.
VH-1 & VH-2, two great organ simulations.
iSPINNER, simple rotary speaker simulation.
The Iliadis plug-ins are available to download as freeware for Windows (VST). Donations are appreciated.
More information: Iliadis
PolyKeys by ASWAVE is a freeware Virtual Analog Polyphonic Softsynth Synthesizer and as been around since 2006 in beta form and is still updated for time to time. filled with a few presets that show the diversity of the vsti plugin and is capable of a who lot more sounds to create another true classic synth from the freeware world of vst plugins instruments and effects.
in this video i have tried to show the range of sounds that can be made with this synth classic, rather that make it sound musical.
please note
the most irrating thing about downloading this classic synth is that you have to add a websearch engine to your web browers as homepage or add to tabs before refreshing and downloading this plugin, i say except it and delete later on if you wish
For more infomation visit
http://aswave.altervista.org/
http://proemio77.altervista.org/
extra presets
http://rekkerd.org/patches/plug-in/po…

L-Day Synth has released LPX-S1, a free synthesizer instrument for Windows.
A new combination of Linear Phase Modulation and Virtual Analog/Subtractive Synthesis.
6 Voice polyphonic Synth
2 Oscillatos ( LPM und 7xUnison Oscillator mit standard Wellen)
1 Filter+ADSR ( LP,HP,BP,XP,Vocal )
1 Envelope ADSR
2 LFO's ( mit SINE,SAW,RAMP,S&H )
1 Trancegate ( mit Gate Trigger )
1 Pingpong Stereo Delay
Midieingang mit Velocity Aftertouch.