WELLE : ERDBALL / Ein Bisschen Frieden (Nicole Cover) – Live @ Trix Anrwerp 27-11-2011
Enjoy

Julian Brandt & Marina Schiptjenko Directed By: Erik Artur 2011.
Julian Brandt (Bobby, The Paper Faces, Lustans Lakejer) have worked intensively with Marina Schiptjenko (BWO, Vacuum, Page) this summer and autumn with a forthcoming album. The project is called "Julian & Marina".
Marina Schiptjenko is normally also a part of the Swedish synth pop act PAGE:
Find out more about PAGE here >>
Details: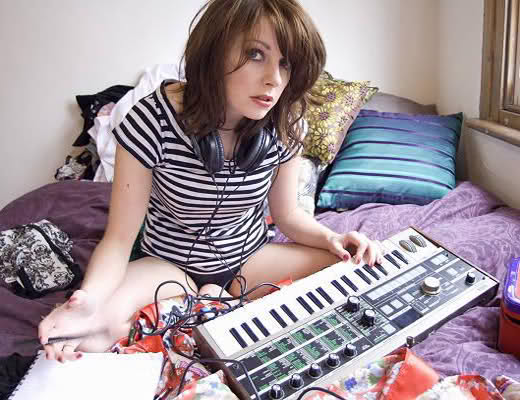 SHAKE has landed!!
thank you everyone for waiting for new music!
hope you like the new song… this was just us trying out the test pressing but the real versions are nice and shiny
come see me on the shake DJ tour! paris/ berlin/ NY/ LA/ SF/ tokyo/ beijing and the big on in London!
SHAKE is now from 13.11.11 on iTunes UK
http://itunes.apple.com/gb/album/shake-single/id479416940
see www.littlebootsmusic.co.uk for more info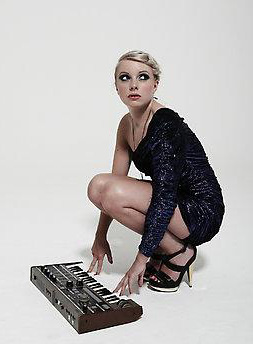 Background:
Electro-pop singer Little Boots has come top of the BBC's Sound of 2009 list, which aims to highlight the best new music talent for the new year. Little Boots is 24-year-old singer and keyboard player Victoria Hesketh from Blackpool, whose influences include David Bowie, Gary Numan and Kate Bush. Little Boots was already highlighted as a promising act on Dolphin Music's issue 2 of Music Planet magazine. Her original sound and creative setup includes a Yamaha Tenori-On, a Stylophone and a MicroKorg…mixed with a traditional piano.
Here's a live video with Sweden's synth pop queen Emmon, to learn more check out our interview with her right here >>
Stereoklang got an interview with Emmon, real name is Emma Nylén, who has been very active in the Swedish and Scandinavian electro synthpop scene since several years back. She has been dubbed the title "Electro pop queen of Sweden". Now the rumors are hot on the net that there is a new album on its way and Stereoklang caught up with her to ask her if this is true and also took the opportunity to talk about music production, DJ-ing and of course synthesizers, hard and soft. To find out more about her go here >>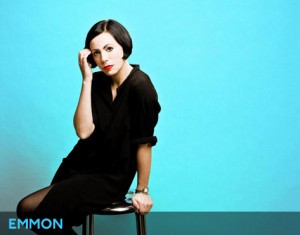 Thrill Jockey crew Future Islands, whose latest album On The Water was released last month, have announced a tour of the UK and Ireland in March 2012. They're also playing a one off show with Not Not Fun's purveyors of sun-soaked dub Peaking Lights in December, and performing at ATP Nightmare Before Xmas.
DECEMBER
8th – London, Rhythm Factory (with Peaking Lights)
9th – Minehead, ATP Nightmare Before Xmas
MARCH
6th – London, Tufnell Park Dome
7th – Glasgow, Captain's Rest
8th – Manchester, venue tba
9th – Brighton, The Hunt
10th – Dublin, Whelan's
Directed by Mike Anderson
Future Islands – On the Water – Out Now!
thrilljockey.com/​catalog/​?id=105388
Check out the band at: Facebook: www.facebook.com/lillasallskapet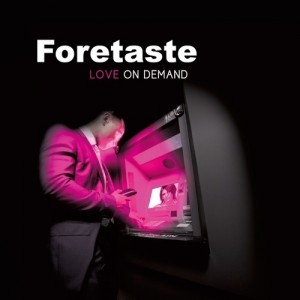 Foretaste return with their third studio album. "Love On Demand" is the new album from this French synthpop duo.
The debut album was released back in 2005. Since then the band have managed to release a second studio album and now they are back with their new studio album. "Love On Demand" is just like the title reveal yet another album with harmonic and sweet and tender electropop. The love for 80′s electronic music combined with modern instruments, the music is catchy and very melodic.
With both uptempo floorfillers and slower ballad-like songs the album witness on a great variety. But the songs have all something in common. It's about love, passion, lust or even obsession. Something the band have focused on with this third album. The album follows very well what the band have been up to so far with past album and fans will definately see this one as something great.
Tracklist:
01. Alone With People Around
02. Do What You Can
03. The End Of Days
04. What About Me?
05. Superstar
06. Today
07. Automatic Love Response
08. What If
09. My Greatest Deception
10. Save Me
11. X Me
The brand new music video for Ivy's song, "Fascinated," which Adam Schlesinger described to RollingStone.com as matching the "old-school, synth-pop" vibe of the song by featuring "some robot dancing, some vintage synths, and a guy with no face," is out now! "Fascinated" appears on IVY's new full length album, 'All Hours.'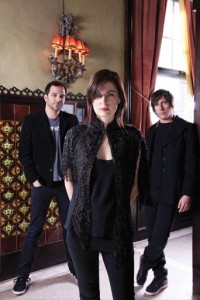 Ivy is a trio — multi-instrumentalist Andy Chase and Adam Schlesinger and singer Dominique Durand — that started out in the mid-'90s out of New York. They were widely recognized and acclaimed until their long hiatus six years ago. (Schlesinger found much success as the bassist in Fountains Of Wayne and the writer of the theme from That Thing You Do!) According to the band, that long period time was difficult for them — struggling through obstacles both in their music and in their personal lives. The band has now gotten back on their feet with this fifth studio album, but I really should call it the first, since it is the first album that displays their new electronic sound.
Get your copy of 'All Hours'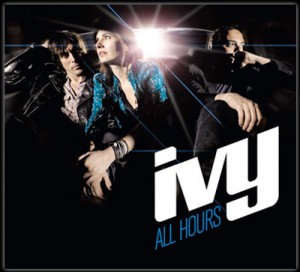 iTunes: http://www.itunes.com/ivy
Amazon (US): http://amzn.to/mUIIAU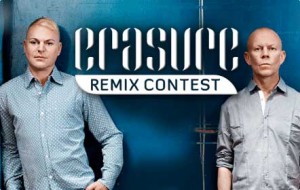 The monthly Beatport remix contests are a chance for producers out there to show their skills. This time Erasure and their song 'I lose myself' is ready to be remixed.
Here's all the details from the Beatport website:
Ready to get lost in the music? Beatport is proud to announce Erasure's "I Lose Myself" remix contest, featuring the pumping electro-disco single from the band's new album for MUTE, "Tomorrow's World."
If you a resident of US, EU, Switzerland, Iceland, or Norway, this is your chance to collaborate with two of synth-pop's veritable icons, Andy Bell and Vince Clarke (himself a founder of Depeche Mode and Yazoo), along with the pop producer Frankmusik; and the parts to the single lend themselves to a vast array of remix possibilities, from filthy dubstep to stadium-grade electro house.
The winning remix will rack up over $5000 in prizes including a TRAKTOR Scratch Pro 2, TRAKTOR S2, Novation Launchpad, Ableton Live 8, Elektron Octatrack, iZotope Stutter Edit, Sounds To Sample Elements Library and $200 in Beatport credits. The MUTE label team will narrow down their selections to 10 finalists; those 10, along with Beatportal's top 10 community-voted remixes, will then move on to the final round, with Erasure themselves selecting the grand-prize winner.
The submissions process begins on October 25, and the window for entries closes on Monday, November 11 10.00PM MST. Download the remix parts to get started.
More information: