This a test to show the functionality of the Octave-Plateau VPK-5 Keyboard and the Voyetra 8 Synthesizer Module working.
We used a XLR cable as needed for the keyboard controller input. For audio output we used a dual mono TS to single TRS cable going through a mixer and amplifier. And also used the mono output through a powered monitor.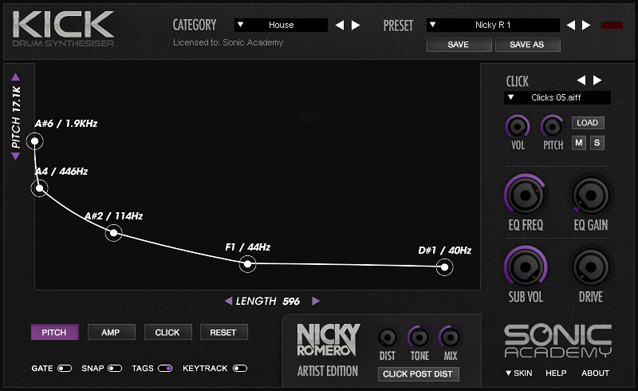 Nicky Romero introduces KICK Synth which has been developed together with Sonic Academy. KICK is a Kick drum synthesiser allowing you to quickly and precisely create kick drums and tune them to your tracks. It combines a synthesised sub oscillator and sampled clicks to create a wide variety of kick drums, percussive and even bass sounds. With Pitch, Amp and Click envelope editors, drive, pitch control and the Nicky Romero designed distortion section
With 175 factory presets and 40 exclusive Nicky Romero presets you can access that special Protocol sound right out of the box. In addition kick comes bundled with 32 Nicky Romero clicks lifted straight from his productions. The user can also load their favourite clicks, kicks, and even fx to create truly unique personal sounding kicks.
Learning more about the philosophie around Origin, their own description below:
Origin is the most powerful synthesizer on the market.

As a matter of fact, it goes beyond the traditional definition of synthesizers. It is a hardware DSP system that houses several synthesizers in one machine. Some of these synths come from the past, such as the Minimoog, some are totally new and innovative.

Loaded with modules extracted from the best synthesizers of all time, Origin lets you combine these modules and take advantage of the additional possibilities put onboard. The result: a new type of sound accessible through an extremely intuitive interface.
Arturia has also uploaded a whole range of video tutorials on the Origin, go here check them out >>
This one example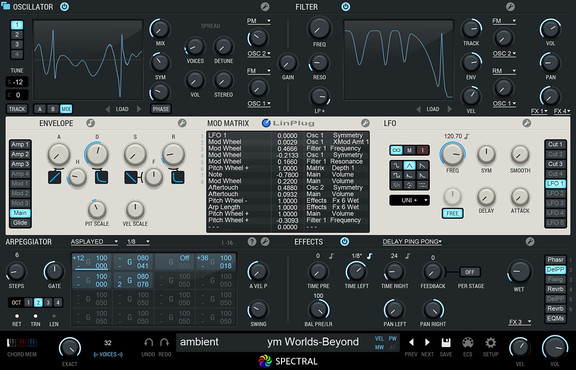 LinPlug has announced the release of Spectral, a new synthesizer instrument plugin for Windows and Mac.
If you are familiar with subtractive synthesis, you will feel right at home with the Spectral, because you can choose an oscillator waveform, choose a filter shape and go on from there.

But Spectral delivers far more options than you would expect from the well sorted user interface. Both Oscillator Waveform and Filter Shape can be edited in depth. The unique audio engine is capable of delivering many sounds never heard before.
Spectral features
Four Oscillator and Filter modules with powerful yet detailed harmonics and filter band editing and modification functions.
Extensive Oscillator and Filter audio rate cross-modulations..
Versatile Arpeggiator with in depth editing of every step, including length, transpose, voice number and Glide.
Each Oscillator and Filter with own dedicated envelope to control its volume or frequency respectively.
Additional 3 freely assignable Modulation Envelopes..
Five LFOs with various waveforms, up to 320 Hz, tempo-sync, poly-, mono- and one-shot-mode, unipolar and bipolar options, integrated delay-attack-envelope, phase, symmetry and smoothing adjustable.
15 slot Modulation Matrix with 35 sources and more than 100 destinations including all important parameters.
Fully recognizes Velocity, Aftertouch, Pitch Bend , Modulation-Wheel and various other MIDI controllers.
A sophisticated effects section containing 15 Effects including various Delays, Chorus, Phaser, Filter, Reverb, Flanger, Gator, Stereo Enhancer, Parametric EQ and Crusher.
Glide / Portamento featuring mono/polyphonic operation, constant Time / Rate operation, Auto-Bend Modes and detailed options on where Glide takes place.
32-voice polyphony (CPU and sound program dependent) and adjustable voice limit.
Supports AU and VST hosts on Mac OS X and Windows PC.
Scaleable user interface on PC.
Comes with 850 presets to get you started.
Spectral is available to purchase for the introductory price of $99 USD until December 31st, 2013 (regular $149 USD).
All synthesizer sounds: Oberheim OB-Xa Analog Synthesizer (1981)
drums: Roland TR-808
recording: multi-tracking
fx: reverb and delay
The Oberheim OB-Xa was Oberheim's overhaul of their first compact synthesizer, the OB-X. The OB-Xa was released in December 1980, a year after the OB-X was released. Instead of discrete circuits for oscillators and filters, the OB-Xa (and the Oberheim synths to follow) switched to Curtis integrated circuits. This made the inside of the synth less cluttered, reducing the labor required to replace bad parts, and reducing the cost of manufacture. However, today it's much easier to fix an OB-X than an OB-Xa, as Curtis parts are getting scarcer, whereas discrete parts used in the OB-X are almost always readily available.
Aside from hardware changes, the OB-Xa had better interface features than the OB-X. These included being able to split the keyboard into two halves with different voices and the ability to layer voices to create thicker sound (essentially making two notes sound for every key pressed). Polyphony stayed the same – again 4,6 and 8-voice models were offered.
One function that did disappear from the OB-X voice architecture was cross modulation, or frequency modulation of the first VCO with the second VCO. When done with analogue circuits, it's a unique sound made famous by the Sequential Circuits Prophet 5 and its poly-mod section. The lack of this feature somewhat reduced the range of sounds possible on the OB-Xa.
The Youtube alias 'The Tuesday Night Machines' wanted us here at SBC to share his video and the opportunity to win a White Noise Synth, details below:
WIN one rare Standuino 2pi White Noise Synthesizer! Just subscribe to my channel and post a comment underneath this video, briefly telling me which of my other videos you like (or dislike) and why.
Subscribe here:
http://www.youtube.com/subscription_c…
Watch my other videos:
http://www.youtube.com/user/flx04/videos
At the end of November 2013 I will choose one random comment and send its user a private message, to hash out all the shipping details. MAKE SURE YOU GET YOUTUBE MESSAGE NOTIFICATIONS!

Watch a demo video for the 2pi White Noise here:
https://www.youtube.com/watch?v=-qF1l…
For more information on the Standuino 2pi, check out their website:
http://www.standuino.eu/musical-instr…
Try Parsec now: http://shop.propellerheads.se/product…
Download the .reason song file (requires Reason 7): http://cdn.propellerheads.se/products…
The Parsec Spectral Synthesizer is a sound designers dream. With two independent sound engines, up to 1024 oscillators per voice, a wide range of sound sculpting tools, built-in effects and free modulation routing, Parsec is capable of an incredibly wide range of sounds.
In this tutorial, product specialist Mattias shows you how to create a beautiful bell sound from scratch. If you want to go deeper with Parsec, this video is for you.
A new project, AUUG Motion Synth, explores the possibilities the iPhone and iPod touch, converting the devices into wearable motion-controlled instruments. Using it, you can control iOS synths, desktop music apps and even hardware.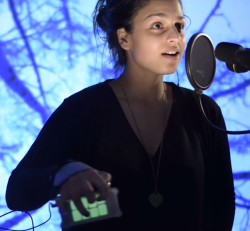 The platform is made up of three components:
The AUUG grip positions the screen of an iPhone or iPod touch to be played by the fingers and secures the device to the user's hand during motion: The AUUG app converts your iOS device's motion sensor data into signals for shaping sound, and transfers these signals to other iOS sound apps or external devices. The AUUG app does not produce its own sounds, but instead acts to control other iOS audio apps running on the same device (as well as external devices). The AUUG app can be installed on iPhones (4S and up) and iPod touch devices (5th generation and up). The AUUG cloud is online service at that allows AUUG app presets to be shared with other users, via your iPhone or iPod touch (no laptop or desktop needed).
Background video information: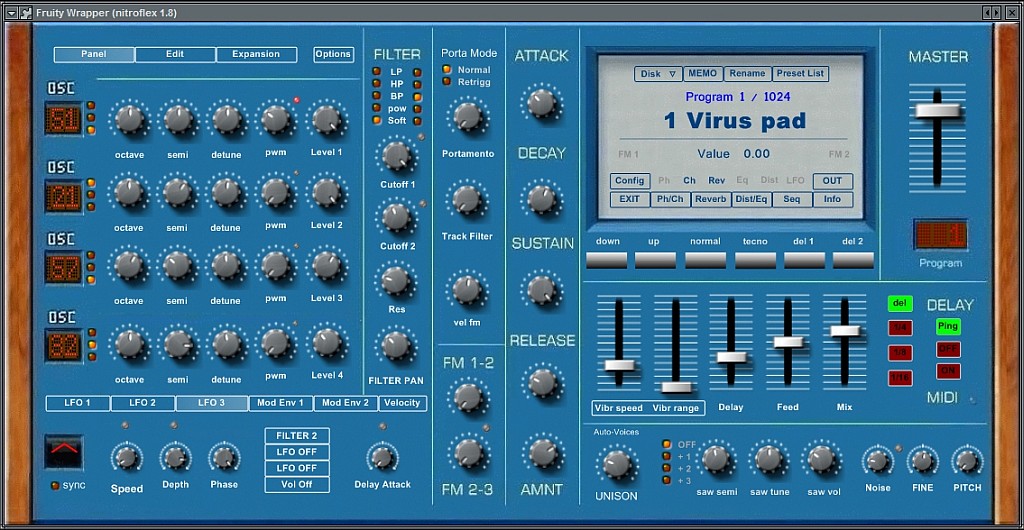 Synthblitz has released version 1.8 of the Nitroflex synthesizer instrument for Windows.
Nitroflex is a powerful, feature packed virtual synthesizer that is well suited for professional music producers, enabling them to create unique waveforms.

The new version introduces 2 new LFOs, 300 new presets for a total of 1024, and other new features.
Changes in Nitroflex v1.8
300 new presets for a total of 1024.
2 new LFOs for a total of 3 LFOs.
Added in "edit" panel "single cycle waveform from disc".
Fixed "waveform random generator".
Adding controls for multiplication and subtraction (in edit panel).
New "Output" for create 3d sound.
New "Options menu" in the principal panel.
New Vibrato setting (vibrato attack,delay,speed,range,velocity and more).
The main panel has been modified to simplify access to functions.
Solved the problem in Cubase (preset recall).
Added new LP filter.
Added 80 new waveform files in the folder.
interpolation and normalization of each waveform before and after the mathematical operations.
Nitroflex is available to purchase for 49 EUR.
Waldorf Microwave XT synth demo — playing a relaxing, dreamy ambient electronica music soundscape on Microwave XT wavetable synth from Waldorf. HEADPHONES HIGHLY RECOMMENDED!

This relaxing ambient chill-out / new age synthesizer music was created using 2 wavetables, arpeggiator, delay, filter/envelope adjustments, LFO modulations, and more.
Performed LIVE, no external processing! Everything you hear is from the Waldorf MicroWave XT (10 voice) digital wavetable synthesizer!