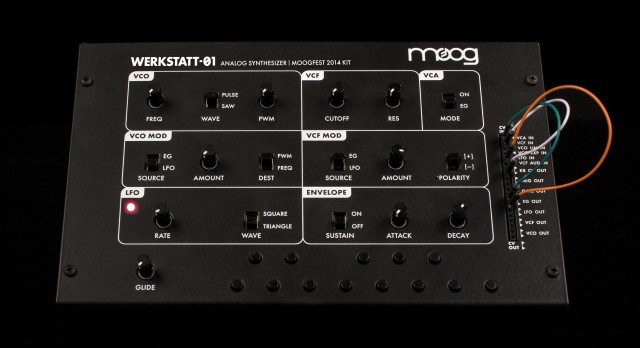 Moog Music today announced that it is releasing the Moog Werkstatt – originally designed for a hands-on workshop during Moogfest 2014 – as a limited edition hackable synthesizer.
During Moogfest, the comppany facilitated a two-day workshop, in which Moog engineers assisted 125 participants in building Werkstatt, an educational, patchable analog synthesizer designed specifically for the event. It was Moog's first workshop since 1997, when Bob Moog held a theremin workshop in Portland, Maine.
Moog has responded to interest by creating a no-soldering-required version of Werkstatt, the Werkstatt-Ø1 Moogfest 2014 Analog Synthesizer. They are releasing it in limited quantities to a small number of US dealers only
"We created Werkstatt specifically as an educational tool for teaching electronics assembly techniques and analog synthesizer circuit design in a workshop at Moogfest 2014." said Moog Product Development Specialist Steve Dunnington, creator of the Werkstatt."That workshop was very special for the Moog engineers. We learned so much from the experience and each of the participants."

"While we can't duplicate the experience of the Moogfest 2014 Engineering VIP Workshop," adds Dunnington, "Werkstatt-Ø1 will still offer a valuable and fun educational experience for customers."
The Werkstatt-Ø1 Moogfest 2014 Analog Synthesizer features a single voltage controlled oscillator with two selectable waveshapes, saw and pulse. This section also includes a control for adjusting pulse width modulation and oscillator frequency, which extends from 8Hz to 16KHz.
The voltage controlled filter section houses a classic 4-pole Moog Ladder Filter with 20Hz-20kHz frequency response, and a variable resonance control that is capable of driving the filter into self oscillation.
Werkstatt-Ø1 has two selectable modulation sources; a dual waveshape LFO with 0.2Hz-600Hz sweepable range, and a variable attack/decay envelope section with sustain on/off switch. Modulation sources are easily assigned via dedicated VCO and VCF modulation sections, each with a variable control for modulation amount.
Also included in each Werkstatt-Ø1 is a breadboard-style patchable header, which expands its sonic abilities. This patchable header features a dedicated external audio input, and control voltage inputs for VCO linear FM, VCO exponential FM, VCF, VCA, and LFO. CV outputs are in pairs, and include dual outputs for Keyboard CV, EG, LFO, VCF, VCO, Gate, and Trigger.
Showcase of version 2.0 of Mikrowave displaying the revamped user interface, all-new formant filter interpolation, arpeggiator, secondary tuneable oscillator, pitch shifting effects and fine tuned drum sounds.

Mikrowave is available for free (without ads or time constraints) and as a paid version that allows users to save and export their songs (either as WAV, publish directly to SoundCloud or as MIDI).

All sounds were generated by Mikrowave on an Asus Nexus 7 tablet.

You can get it on Google Play : https://play.google.com/store/apps/details?id=nl.igorski.mikrowave.free
Demo of the Sonic Potions LXR Drum Synthesizer.
The Sonic Potions LXR Drum Synthesizer is a full fledged digital drum machine with integrated sequencer. Its sound engine provides 6 different instruments, each with over 30 parameters to tweak. It can produce a wide variety of sounds, ranging from classic analogue emulations to crunchy digital mayhem.
Specifications:
Cortex M4 based
6 voices (VA and FM)
7 sequencer tracks (extra open HH channel)
44kHz / 16 bit audio
4 mono outputs
4 different instrument engines
1/128 step pattern resolution (32ppq)
USB/Din Midi
different lengths for each track possible
8 chainable patterns per preset
Step probability
SD-Card
Cowbells!
39 buttons
6 LFOs routable to every voice parameter
complete kit. comes with all needed parts for assembly
No SMD soldering required
source code available
All! actions possible without stopping the sequencer playback
The LXR Drum Synth is sold as a DIY kit for 280 Euro. Acrylic enclosures sold separately for 70 Euro. The sourcecode and schematics are open source.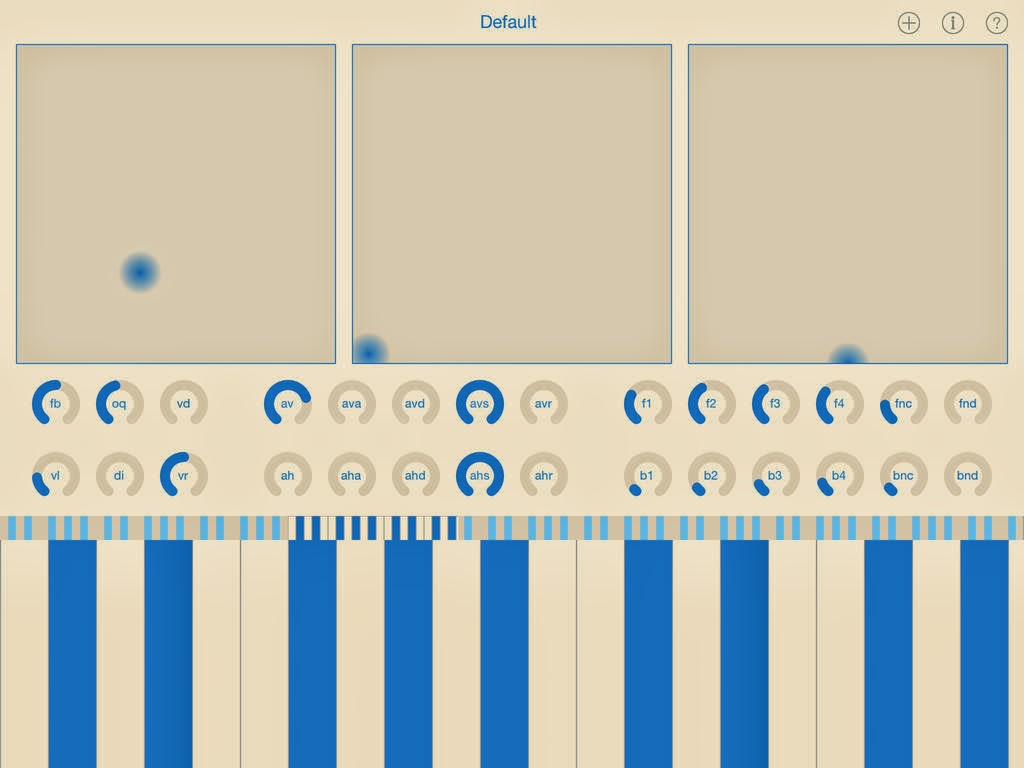 Voxen is a voice synthesizer. It lets you synthesize singing voices. Any voice, not just the few voices that someone else designed into it.
Plus voices that no vocalist can sing. No pitch shifting. No time warping. Just good ol' pure synthesis.

Voxen is based on the voice synthesis technology used by speech scientists and psychoacousticians around the globe. Even though it can be great fun to play with, it is not a toy. Voxen is intended for musicians, DJs and producers who are looking for new and different sources of sounds.

It's time to set your aural imagination free…

FEATURES
Eight note polyphony

Keyboard range of more than ten octaves

Three X-Y touchpads

Twenty-eight vertical linear knobs

Choice of dark or light background colour

Eight choices of foreground colour

Save and load user-defined patches

SUPPORT

If you have any questions or problems, our community forum is the best place to find support:http://community.modphon.com

This is version 1.0, so please do not expect perfection. It would be nice to believe that all bugs have been found and eliminated, but years of experience says that there are still a few left to be found. If you do find a problem, please tell us so we can fix it!

There is additional functionality already in the pipeline for version 1.1 and beyond. Top of the list are MIDI and Audiobus support. We have great plans for Voxen. Visit our community forum to help shape the future of Voxen.


PS

Voxen is *not* a text-to-speech system. You cannot provide it with lyrics and expect it to sing them. Voxen is a synthesizer that acoustically simulates a glottis and vocal tract, allowing you to manually control the sound. It synthesizes sounds, not words.

Because a human voice is more complex than nearly any other musical instrument, a synthesizer of human voices is also very complex. To control one can require the real-time manipulation and coordination of dozens of separate parameters.

If you are looking for something that creates a musical performance from a piece of sheet music and some lyrics on a scrap of paper, hire a good vocalist. On the other hand, if you are looking some new and different sounds, use Voxen.

Voxen is 50% off at launch. The initial price is $7.99.

B. Serrano has launched Selena, a free synthesizer instrument for Windows.
Downsized version of Horus.
Just strings, but not only…
Full MIDI learn
32 voices polyphonic
CPU friendly
The plug-in is available for Windows (VST).
Simple physical modelling synth based on Karplus Strong
Karplus–Strong string synthesis is a method of physical modelling synthesis that loops a short waveform through a filtered delay line to simulate the sound of a hammered or plucked string or some types of percussion. Although this technique can be viewed as subtractive synthesis based on a feedback loop similar to that of acomb filter for z-transform analysis, it can also be viewed as the simplest of a class of wavetable-modification algorithms now known as digital waveguide synthesis, as the delay line acts to store one period of the signal.
Alexander Strong invented the algorithm, and Kevin Karplus did the first analysis of how it worked. Together they developed software and hardware implementations of the algorithm, including a custom VLSI chip. They named the algorithm "Digitar" synthesis, as an abbreviation for "digital guitar".
Free VST – Physical Modeling synthesizer -http://www.vstplanet.com/News/2014/WO…
Developer: WOK
Official audio demo!
The AY3 features two 8912 chips, boasting 6 voice polyphony. You can apply sequences, arpeggiators, noise, envelopes and pitch modulation to each voice with a click of a button.
AY3 features:
-64 preset memory (8 banks x 8 presets)
-5 pots and 1 endless encoder with push button
-40 blue leds
-16 step sequencer to sequence notes on/off, pitch and noise on/off
-4 Pitch modulation modes (aka lfo)
-4 arpeggiator modes
-ultra fat 6 voice unison mode with detune knob
-6 chords to split the voices
-6 voice polyphonic mode
-Glide mode
-Stereo sound (3 voice per channel/chip)
-intuitive 5×6 mode matrix to access and control:
volume, pitch, noise volume, envelope assignments, arp modes, sequencer assignments etc
-control of all knobs and other features via midi CC
-backlit front panel
Background video description:
I try to program my own music tool : Millenium Synthesizer
Here it's a exemple of Virtual instrument (Nord Lead 3 Clone), not finnished yet but still sound good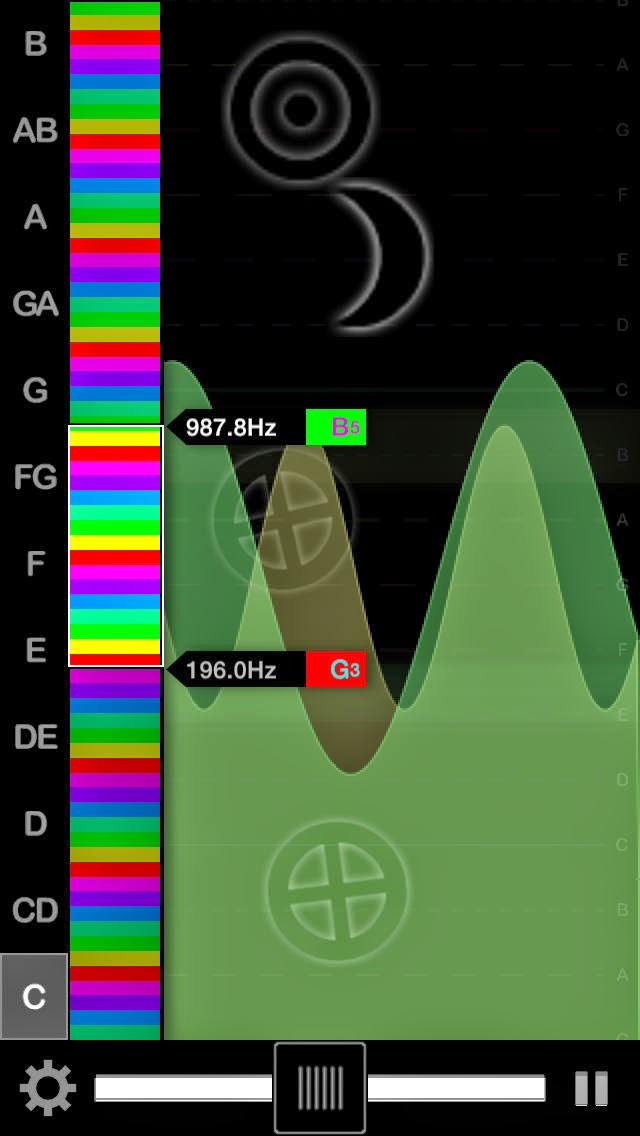 Fingers drip music and this app is the paper. Made for musicians looking for a responsive musical instrument with a huge range of sound, Sqeech delivers perfect audio that's both thick and nimble. It's an essential arrow in your music quiver.

This App is a multi-touch frequency synthesizer rendering eight cd-quality bendable audio waveform channels at any range on demand. The keyboard and output range are completely customizable with three powerful modes of sound: spectrum gives you a full oscillator; chromatic mode using half steps; or choose a major key.

Designed for flow, you can join in to any live acoustic set or electronic machination instantly. Sqeech can deliver deep bass or high-end electronic rain on one fret board. This tool was made for the hand to groove.

Responds to eight simultaneous touches by the user. A vibrato is achieved with a side to side pulsing of the fingers. Each touch has a separate volume channel so you get a rich live sound. Additionally two propellor filters (Sun & Moon) give additional firefly squeeching effects with full live control over pitch and speed from a finger.

Here's a few more features:

Key Range Bar: The range bar let's you instantly select a pitch threshold for the fretboard. You can change as you play. A smaller range makes more room for your fingers to add vibrato to your sound.

Pitch Slider: You can bend all sounds currently playing by using the slider bar. Releasing the slider from the high right side gives you a slow dramatic pitch fall you can add expressions to as it falls automatically.

Sun Propellor: This propeller always affects your solo finger only. Raising the sun on the screen causes the propellors pitch to go higher or lower. Left-to-right affects the propellors speed in real time giving you an powerful solo button you and squeech out a melody with.

Moon Propellor: The moon affects everything the sun does not. This gives you a more rhythmic effect since it broadcasts through the remaining fingers. It's speed and pitch are controlling similar to the sun. Double-click to turn on pitch snapping and the propellor will conform to the nearest half step. This allows you to form any triad sequence and play it with one finger setting the root note. Both propellors really open Sqeech up as an expressive electronic vocal. 


Virtual ANS is a software simulator of the unique Russian synthesizer ANS – photoelectronic microtonal/spectral musical instrument created by Russian engineer Evgeny Murzin from 1938 to 1958.
The app is cross-platform and available for iOS, Android, Windows, Linux and OSX.
More info: http://warmplace.ru/soft/ans
Key features:
• unique Virtual Analog sound engine;
• unlimited number of pure tone generators;
• powerful sonogram editor – you can draw the spectrum and play it at the same time;
• any sound (from a WAV file or a Microphone/Line-in) can be converted to image (sonogram) and vice versa;
• MIDI Input;
• supported file formats: WAV, PNG, JPEG, GIF, VNS (Virtual ANS 1.x);
• Jack and Audiobus support;
• iTunes File Sharing;
• Wi-Fi Export/Import;
• more functions in the next Virtual ANS updates…