FOR ALL YOU C64 FANS OUT THERE, ENJOY 😀
Video info:
I've been a big fan of the Commodore 64 since its release way back in 1982. As 2012 is the '64's 30th anniversary, I wanted to produce something in honour of this great little machine that has given me countless hours of pleasure, frustration, and head-banging! Here it is. For reasons of time and space, I had to cut a few scenes that were originally planned (and have been created) but I will probably use them in another C64 video in the near future.
If you're able to recognise all the games/references in this video then you truly are an Old School Commodore geek. I'm proud of you!
Please check this description out again shortly, as I'll be uploading some HD Windows desktop wallpapers featuring many of the 3D models used in this video, plus some more that didn't make it into the final edit.
Credits:
Video by Mike Berry, AKA The Kernal.
Music from Terra Cresta, arranged and remixed by Jess D. Skov-Nielsen.
Originally composed by Martin Galway.
Thanks to Jess D. Skov-Nielsen for giving his kind permission to use his music.
Thanks also to David "Jazzcat" Simmons for helping to supply most of the group/scener logos.
"Hello ladies and gentlemen, here you can find our new product SID. We work real hard to present the new SID as soon as possible.
Coming real soon! "
The latest hardware melds the classic chip sounds of the SID chip with an x0x sequencer a la the Roland TB-303. The preview also reveals more of how this unit works, including per-note modulation and sequencing features. Earlier this year, they added a Mac/Windows/Linux editor; now, they're adding an iPad editor as well.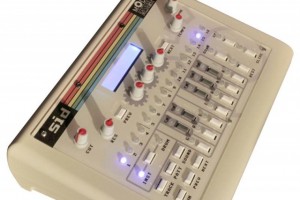 Features:
Built around the original MOS SID chip, as heard in the Commodore 64, at least in the first 300 units.
x0x control layout
Step sequencing
3 expression knobs for macro controls of each patch
Bundled editor software (see the video below, from earlier this year)
NERD-PANEL, "a powerful interactive blueprint which enables you to address the chip one pin at a time – also a great educational tool."
100+ Patches.
50+ Wavetables drum sounds/effects.
Audio in, out; MIDI in, out. USB connectivity for MIDI control, too.
Onboard display.
German and English documentation.
More informations @:
www.modemachines.com
www.facebook.com/modemachines
www.modemachines.tumblr.com
www.twitter.com/modemachines
www.flickr.com/photos/modemachines
www.myspace.com/modemachines
Testing the MonoSynth Controller for Mssiah (C64 Midi cardridge)
Available at the Apple AppStore for iPad
MonoSynth Controller for Mssiah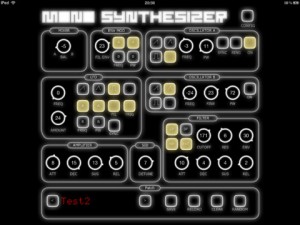 The Mssiah is a Midi cardridge for the Commodore C64. With this app you can easily control the mono synthesizer component of Mssiah via a midi connection.
– load/save patches
– generate random patches
– share your patches with your friends (itunes file sharing enabled)
a Commodore 64 and the Mssiah-Midi-Modul is required.
** this is not an official 8bitventures app **
** this is just a little homemade project to support the mssiah community **
Commodore 64 expert Jeri Ellsworth wowed visitors to the Bay Area Maker Faire with her Commodore 64 Bass Guitar. Details are limited on the C64 Bass Guitar, but Ellsworth noted via Twitter that it uses the SID chip and is based on an FPGA – a re-implementation of the Commodore-64 computer using reconfigurable logic chips.
"Jeri Ellsworth (born 1974) is an American entrepreneur and self-taught computer chip designer. She is best known for creating a Commodore 64 emulator within a joystick, in 2004, called Commodore 30-in-1 Direct to TV. That "computer in a joystick" could run 30 video games from the early 1980s, and was very popular during the 2004 Christmas season, at peak selling over 70,000 units in a single day via the QVC shopping channel.Ellsworth currently lives in Oregon."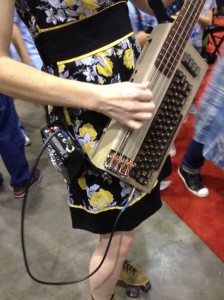 In remembrance:
The man behind the famous C64 computer . Jack Tramiel has passed away at the age of 83. Another technology visionary has passed on. Jack Tramiel, the founder of Commodore Business Machines, has died at the age of 83. The driving force behind one of the best-selling home computer systems in history, Tramiel was a pioneer in creating affordable hardware for the everyday consumer that still possessed enough horsepower to push the envelope. Tramiel was a true American success story that started with nothing in his pocket to become one of the leading experts in the computing industry.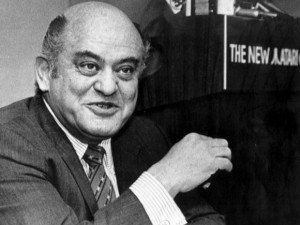 The C64 had, hands down, the most awesome music in the business. It's amazing what some very talented people (such as Rob Hubbard) were able to do with its SID chip.
So for your listening pleasure, here are some of the best pieces of gaming music (both in-game and intros) to ever come out of the Commodore 64.
Rest in peace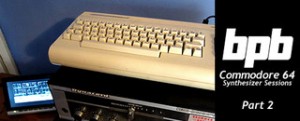 Bedroom Producers Blog has released Commodore 64 Synthesizer Sessions Part 2, a collection of free samples.
Two different Commodore 64s were used for creating the sounds in this sample pack, although both have SID 8580 installed. The original plan was to record some bits from a SID 6581 this time, but my old C64 died literally 5 minutes after I plugged it in. To make that major bummer even major-er, there were no original C64s (aka C64 beige) to be found in the local ads during this three week period.

However, I did manage to get ahold of a C64G, which was sampled for one of the instruments in this sample pack (the BASIC Bass patch, pictured below). C64G also has a SID 8580 installed, but they do say that every SID chip is different, so there's still a bit of variety in the hardware sense I guess. All other sounds were captured from a C64C which was also used in the previous pack. Hopefully, a C64 beige will pop up in the ads before I start working on part 3.
Commodore 64 Synthesizer Sessions Part 2 features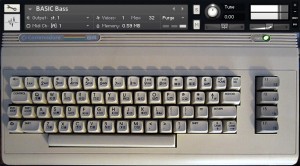 14 multisampled instruments and one multi patch.
Total of 142 samples in 16-bit WAV format (download size is 79.4 MB).
Incluides Kontakt 5 and Shortcircuit 1 patches.
The sample pack is a free download at BPB.
Commodore 64 SID chip drums for Ableton Live drum racks. This is a cool collection of retro 8-bit drum sounds. There are effects assigned to macro knobs to allow for extreme glitching and subtle finessing.
Download here: http://bit.ly/freesynth51
Samples provided by: http://bedroomproducersblog.com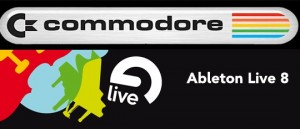 One of the cool things about drum racks is the ability to give the instrument its own send and return channels.  It's a very convenient way to add effects to your sounds without setting up additional channels in your Live set.  So, I've given the Commodore 64 drums three effect sends.  There is reverb which also has control over the reverb time.  Next is a delay, set to repitch, mode, allowing for some cool analog delay effects.  And finally, a New York Style or Parallel compression.  This is a really useful effect for drum sounds because it allows you to squeeze and beef up your sound, but also retains the dynamics of the original.  The rack has control of the pitch of the samples, allowing you to raise or drop them by 48 steps.  As you might imagine, this drastically changes things up.  Finally there is Ableton's Arpeggiator effect, which can be helpful in creating rhythmical patterns.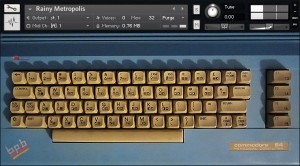 BPB's Tomislav Zlatic has released a free sample library, Commodore 64 Synthesizer Sessions, that features classic C64 sounds:
I've released the first part of what will be the "Commodore 64 Synthesizer Sessions" free sample pack series. The sounds were created in the MSSIAH Mono Synthesizer running on my Commodore 64 with the SID 8580 chip installed. All samples are recorded and kept 100% dry for maximum authenticity.
The goal is to capture famous SID sounds, as well as some classic synth sounds you wouldn't expect to hear coming from a Commodore 64. The first pack includes two classic lead sounds and one called Rainy Metropolis, inspired by Yamaha CS-80 sounds used by Vangelis in the Blade Runner opening sequence.
Listen to a preview below:

Details and download are available at BPB.
"This is a video using the Fastfingers Lead Synthesizer software for Commodore 64 and my drumming. I added a new Lightshow feature to Fastfingers, which changes the color of the screen in time with the music.
All of the sounds are C64 Fastfingers sounds except for my drumming."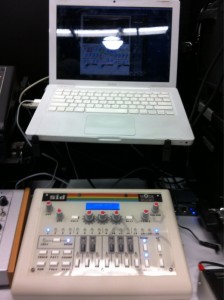 Here's an upcoming box from Mode Machines called SID. Apparently there's some controversy over it's design (link). Chris Randall took the photo above at NAMM. It should go for about $600 USD.
"SID is an 8-Bit desktop synthesizer with a double personality. It's simplistic layout and ease of use delivers pleasure at the first touch and it's familiar step sequencer will have you programming patterns and beats in no time. 3 expression knobs control the key features of each Patch for instant results. But don't let it's simplicity fool you: The supplied SID STUDIO SOFTWARE enables you to tweak every parameter under the hood! Draw and design your patches with instant feedback from the SID. Also check out the NERD-PANEL, a powerful interactive blueprint which enables you to address the chip one pin at a time – also a great educational tool." – modemachines.com
For more info: modemachines.com