Steelberry Clones had the great opportunity to talk to Steve Jansen during his recent visit to Sweden. Steve Jansen was former percussionist in the legendary 1980's new romantic act Japan (also featuring David Sylvian, Richard Barbieri and Mick Karn). After the band decided to quit in 1982 Steve has embarked on a long and successful journey, some times in collaboration with his brother David Sylvian on his solo albums, sometimes in more unknown appearances together with Japanese artists like Yukohiro Takahashi (YMO), but also driving more pop orientated endeavors with the Dolphin Brothers, which he started together with Richard Barbieri. Steve Jansen has at many occasions been dubbed as one of the most important percussionist of his time, and the characteristic sound that gave way for their all time selling album Tin Drum, has provided him with the opportunity to play with most of the leading artists since then. I wanted to know more on what has happened since then, his views on today's music scene and the evolution of electronic music, as well as discovering his more recent works in the border lands between pop, ambient, arts and experimental music.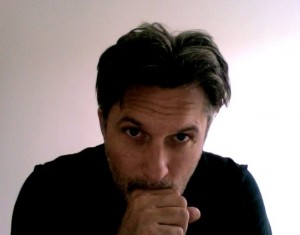 Today's music scene
Steve Jansen is a highly productive musician, if it is not something on his own doing you will certainly find Steve in collaborations with David Sylvian, John Foxx, or as part of the band on tour with Ryuichi Sakamoto in Japan. So I asked Steve to give me an update on what he is up to right now and his collaboration with Sugizo.
Most recently Steve has been involved in finalizing Mick Karn's new Dalis Car album, partly to keep his spirit alive, but also as a fund raising initiative for his relatives. Steve has therefore been active both as a mixer and performer of the new album and engaged in the process of reworking some of the new tracks. The yet untitled album is due out in the October – November time frame. As most of you know Mick Karn died recently and one of things that Mick Karn was doing at the time was to produce a new Dalis Car album. Dalis Car's first album "The Walking Hour" released in 1984 was an interesting album where the borders between various musical styles were mixed to create a very unique album at the time. With Sugizo Steve recently contributed a rhythm track to a new recording, a track also featuring Mick Karn on bass.
With some thirty years as a musician, working across most prominent genres – as a new romantic pop star as part of Japan, to exploring the fields of ambient electronics and jazz fusion, to bridging the gap between modern art visuals and experimental music, it is highly relevant to ask Steve's view on today's music scene. Steve says that today's scene is of course in many ways very different from back when he started his career. The power of the record companies put a lot of constraints and pressure on the bands to deliver on time, but also to make music in line with what they and the fans were requesting – "pleasing the record label almost became a means to an end", Steve says. Today you have much more freedom to explore and the artists does not work under the same pressure. So although it is harder to make a living you are the one in control. With modern music technology you almost have endless possibilities to manipulate sounds and craft your own ideas – inside your head.
Back to Japan
You really cannot write about Steve without touching on the subject of Japan, both as a band and as the country where both David and Steve over the years has continued to find inspiration, collaborations and a solid fan base. When Japan ended as a band in 1982, (doing their last tour in Japan, followed by a live album), the band members ended up doing several projects on their own or in collaborations with each other.
I wanted to know how this fascination with Japan as a country came to shape their music going forward. Steve tells me that it has probably been more that they have all individually made their own subjective interpretations of the music. And although it was a strong influence on the Tin Drum album, Steve says that more recently it has been more important for him to embrace modern rhythms and electronic sounds, although that he has in his collaboration with Sugizo been working to incorporate the sounds of traditional Japanese Taiko drums.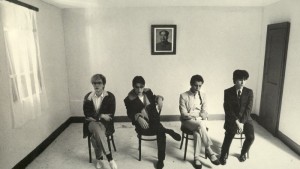 Steve and David Sylvian have over the years done several highly acclaimed albums where they have been exploring the boundaries of ambient, electronic and jazz. As a listener you can easily picture late night improvisations where Steve and David together with other musicians like Harold Budd and Robert Fripp, would jam together beautiful ambient landscapes. I wanted to know if this was an accurate image of the music production process and how the songs took their shape.
Noise Comedy in a Cave. Head Mounted Spring Reverb Cajon with electronics. September 2009, Hyogo, Japan.
Japanese synthpop – kind of

You can at least spot the KORG Polysix in the video
"PLUS CHICKER PV. Featuring SAKO. :)"
Lot's of nice synths in this video, e.g. Prophets
Note: Japan were a British New Wave group, formed in 1974 in Catford, South London. The band achieved success in the late 1970s/early 1980s, when they were often associated with the burgeoning New Romantic fashion movement (though the band themselves have downplayed any such connection).
More info on Japan on Wiki here >>
Tribute to the terrible things that happened in Japan
ARTIST: BEARS in NIPPON
Song: Fukushima, 2011-05
Hello this is our version of Kraftwerk`s Radioactivity using 2 AtomoSynth krakken keyboards one of them with an Electro Harmonix vocoder, also a krakken module for the sound effects, drums and bass with Fruity loops, recorded on analog tape with a Tascam porta07
Thanks to Karin Arakaki.
Edited version of the Audio-Visual Live Performance by Craftwife + Kaseo + (by Craftwife, Kaseo, sy8) at Make Ogaki Meeting, Japan. We're using self-developed system. ( bended pikachx toys, voltage-controlled fluorescent lamps, SuperCollider, QuartzComposer + VDMX, LED ties, Modular Synthesizer, cv to midi circuits for visual control etc…)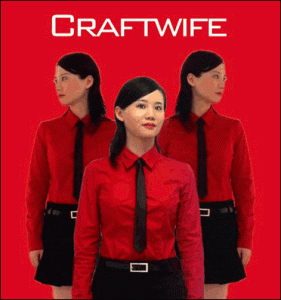 Craftwife brings 70-80′s style techno pop and was formed in the Summer of 2008. The band's image reminds a lot of Kraftwerk (though in a miniskirt) and its female members are using iPhones to control self-developed sound synthesis programs and video sampling systems.
Apart from performing live, the band also released an iPhone app, a rather odd one we must say. In the app – developed 'of the housewifes, by the housewifes, for the housewives' as the band claims – a certain Wife-Chan brings you tips 'on household chores' to make your daily life that bit happier. The messages are only in Japanese though, so we have no clue if they kinda would have worked for us. Wife-Chan has over 200 tips, blinks and tells (Japanese) jokes as well (sometimes that is). Interested? You can get this free app right here.
Enjoy

The tsunami hit Japan today and we just want to let the world know that our thoughts are with you all. The impact of the earthquake (8.8 Richter) and the tsunami appears to be massive so based on this we saw it as important to show everyone how much we care.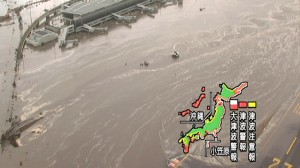 Koushion (literally "grid sound" in Japanese) is a new kind of MIDI controller for your iPad. While it looks deceptively similar to a simple Tone Matrix, this is no toy. This video demonstration was completely improvised. The app will be available in the App Store on March 22.
* Includes a 16-step sequencer with a two-octave range.
* Wirelessly controls MIDI software for both Mac and PC.
* Syncs to any external MIDI clock source available to your computer so that the performance or production always stays synced.
* Plays eight scenes/banks individually, chained in succession, or simultaneously.
* Adjustable quantization.
* Switches easily to any major or minor key with the push of a button.
* Assigns each scene/bank to any MIDI channel to enable control multiple instruments at the same time.