New video from Mark Mosher exploring the Nord Lead 4
A video from my archives. I made this in January of 2014 when I was only 5 hours in with Nord Lead 4. This video shows off the first three single-slot custom presets I created (the Nord Lead 4 can is really 4 independent synths). Some pretty cool stereo imaging about half-way in so use headphones. I'm getting huge timbre and rhythm texture shifts by morphing a whole lot of parms (arp speed, delay time, filter, distortion…) with the mod wheel and morph buttons.
The Nord Lead 4 went on to be my primary controller and synth for studio and live work at festivals throughout 2014.
Again in Nord's studio, we continue our series of studio live Berlin School jams: "Time is passing very fast" with part 5. PS: as usual, there is no time for rehearsals, so this is a pure jam!
http://www.albaecstasy.ro
http://nordmusic.ro
Demo of some sounds from the above mentioned sound set. With this pack I tried to get closer to the sound of an analogue synth. Of course, a VA can replace an analogue, but if you already own a NL3, you can try make it sounds like an analogue synth. Please ignore the sound that get stacked on the background, sometimes my Logic Pro is having fun sending MIDI signals (I noticed only after I finished the demo.
Presets can be found at: http://www.albaecstasy.ro/nord-lead-3…
Music composed for testing some new instruments from 2013 – 2014.
For more music please visit https://nordmusic.bandcamp.com and www.nordmusic.ro.
The instruments are provided by www.soundria.ro.
Main sequences are made with Arturia Micro Brute, rhythm track using a Roland Aira TR-8 with some acid bass using a Roland Aira TB-3 and vocal processing with Roland Aira VT-3. Pad, piano and electric piano tracks are made with a Kurzweil Forte. Stab sound comes from a Nord Lead 4 and some effects from Moog SubPhatty and Access Virus TI2. Delay and reverb effects are made using a Strymon Time Line and Strymon Big Sky units.
Nord has released a new sound bank for the Nord Drum 2 by Swedish electronica legend Andreas Tilliander, which they say concentrates on bring out the electronic soul of the machine in 25 amazing kits.

Andreas Tilliander is a man of many aliases such as his most recent creation TM404, but perhaps you also have heard of Svaag, Skitus, Mokira, Lowfour or Rechord? TM404 made it's live debut at Berghain, Berlin during the CTM Festival in January 2013. Since then there's been sweaty gigs in lots of countries and places. Tokyo, Nagano, Taipei, Shanghai, New York City, Bern, Venice have all witnessed TM404 and his analog hardware live sets. Richie Hawtin is a fan and has invited the man behind TM404 twice to his Enter experience at Space, Ibiza. Andreas Tilliander is releasing three new records autumn 2014 as TM404, Mokira and Svaag. 

Pricing and Availability:
Free download (requires Nord Drum 2 OS v3.00 or later)
Live improv/mix with Nord Lead 3 and Analog Keys. Berlin School style electronic music.
Melodic drone development with generative percussion from the hidden hand of Noatikl for iOS.
Modular, Minibrute, BC-9, Nord Drum2 and Eventide stomp boxes. Direct recording.
Background video description:
I try to program my own music tool : Millenium Synthesizer
Here it's a exemple of Virtual instrument (Nord Lead 3 Clone), not finnished yet but still sound good 😉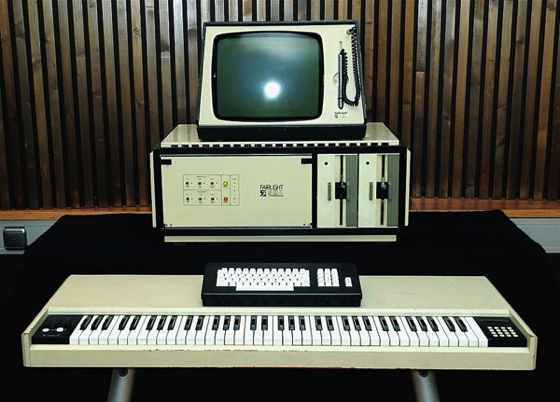 Nord has announced a major addition to the Nord Sample Library, the sounds of the legendary Fairlight digital sampler.
The Fairlight was the first commercially available polyphonic sampler when launched back in 1979 and it opened up the doors of sampling to many artists and producer during the 80′s.
The 300+ sounds in this collection were all sampled from a newly overhauled Fairlight CMI System IIx, with detailed mapping to capture the characteristic Fairlight sound. The Nord Sample Library is compatible with the Nord Wave, Nord Electro 3/4, Nord Piano 2 and Nord Stage 2.
'UncertainMusicCorps' explores the synthesis capabilities of the Nord Drum 2.
First serious session with Nord Drum 2. Using Vermona fourMulator quad LFO to trigger 4 channels with Stoichea picking up the remaining 2. Using S/H waveforms from the Vermona via attenuators (matrix mixer) for timbral variation on the Nord Drum.
Bent melodic drone comes courtesy of Braids with rhythmic wavetable modulation.