Tom Brislin plays Clavia's latest flagship lead synthesizer.
James Wiltshire from The Freemasons makes a demonstration of the feature-set and sonic capabilities of the new Clavia Nord Lead 4 synthesizer. Watch the video and discover why James thinks it's a truly next-generation synthesizer.
Here's some bonus footage for the Nord Lead 4 demonstration with James Wiltshire from The Freemasons. Watch as he makes some parts for a track using the Nord Lead 4 and displays the synthesizers vast sonic capabilities.
Here's a simple 8 bar vamp with elaborate percussion I composed on Finale. Nord Lead begins playing at (0:40).
"I created controller patches for the Nord and MU80 on the Nord Modular G1. There are no Nord Modular sounds in this, although it was used as the main controller. Whoever messes around with their portamento settings on their MU80? Easily when the midi CCs are mapped to a controller. Also switched in and out of 'modulated delay' preset on the Lexicon MX300. I didn't want the delay on during the complex drumfills."
Yamaha Mu80:
Compact in size, but underneath packing a massive xg punch, with 8mb of stunning wave samples, and 64 note polyphony with 2 independent midi inputs, this is the connoisseurs choice in XG devices. With the same simple but powerful user interface as it's baby brother, the MU50, but with the added bonus of also acting as an analogue effects processor for vocals/guitar/saxophone or anything else you need to process, this is the ultimate in XG.
Original music featuring ARP2600, Moog Voyager, Mellotron, D6 Clavinet, Nord Electro 3 and Fender Rhodes
This demo goes through using the Nord Modular (0:00) and G2 (6:00) editors on the Surface Pro.
If you want to just know "Does the Surface Pro work well with these editors?" my answer is 'yes, but…'
The 'but' being that it seemed most useful using the pen throughout. While I at first felt that your fingers would work fine for knob twisting and such, even on the Nord Modular editor (not G2), I looked back at the video and felt that my finger still had trouble catching the knobs. However, I would say WITH the pen, you would have very little trouble using the editors. I hope you enjoyed the video and that it provided you with some insight into this combination. Please let me know if you have any questions. Thank you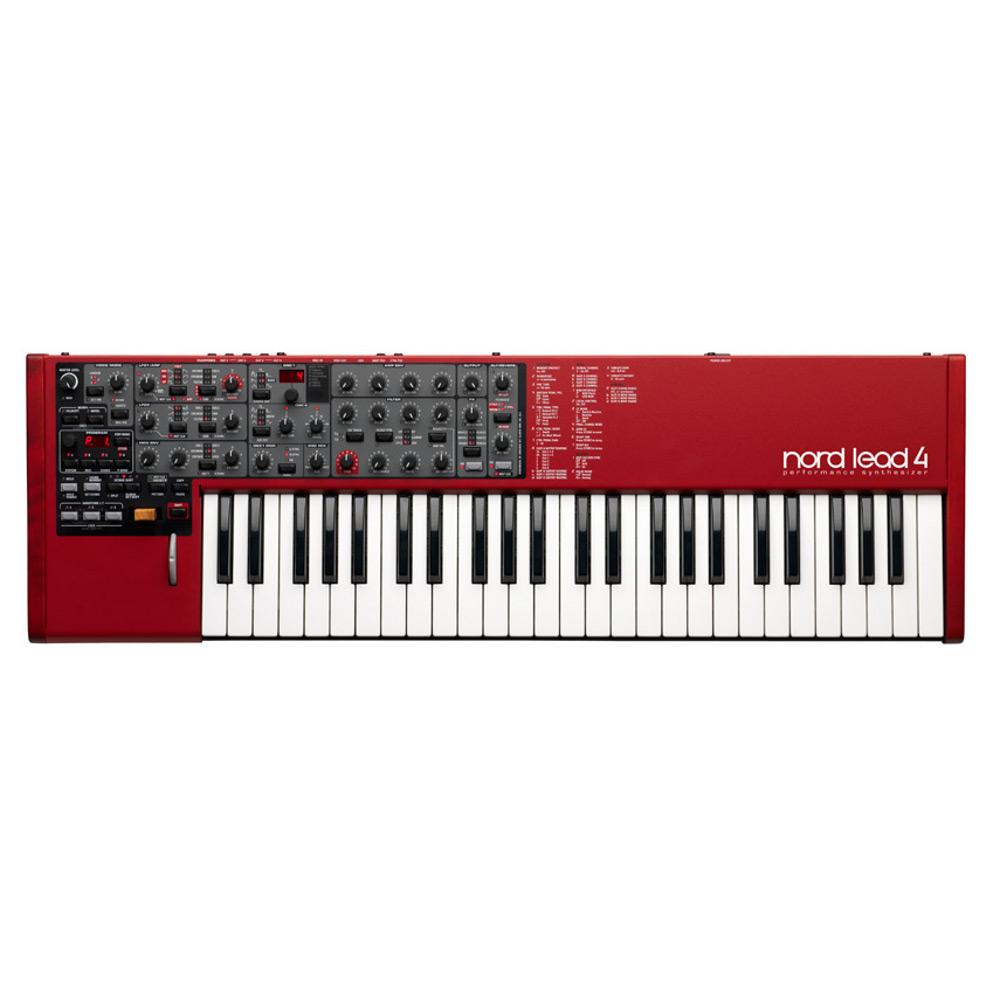 Nord has announced six new artist sound banks for the new Lead 4 and Lead 4R are now available for free download. They tell us that six very different sound designers have created a wide range of new sounds covering everything from classic analogue vintage leads and pads, FM pianos, evil distorted rave basses and complex performance patches with multilayered synchronized arpeggiating monsters and much more.
The sound creators are ASL SoundLab, Federico Solazzo, Åke Danielson, Palle Dahlstedt, Kristofer Ulfves and Ulf "Vinyl" Stenberg.
The sounds are compatible with the Nord Lead 4 and the Nord Lead 4R and are transferred using the Nord Sound Manager.
Free download from the Nord Lead 4 Program Library
This is a quick demo with the Nord Lead 4. It consists of some preset browsing and mild tweaking.
Oscillators
2 oscillators per voice / 20 voice polyphony
FM, Hard & Soft Sync
Modulation
2 LFO sections plus Modulation Envelope
Flexible syncing and routing options
Filter
12, 24 and 48 dB low-pass filters
High-pass and Band-pass filters
Transistor and diode ladder filter simulations
of Mini and TB-303
Effects
Crush, Drive, Comb filter,
Talk, Compressor, Reverb/delay
Performance
4-part multi-timbral
Master Clock Sync of Arpeggiator, LFO and Delay
Impulse Morph
Velocity and Mod Wheel Morph
USB MIDI
Two models
Nord Lead 4 with 49 synth-keys or Nord Lead 4R Table-top rack mountable version
"Created a chiptune-typical arpeggio lead sound on the Nord Rack and played around with it."
Gear used in this video:
– Clavia Nord Rack 2X (chiptune arpeggio lead)
– Moog Slim Phatty (bass)
– Kurzweil Micropiano (piano)
– MAM mb33 mkII (bitcrushed 303 acid bass)
– Vermonad DRM1 mkIII (analog drums)
– Akai MPC 500 (sequencing)
– Korg Kaosspad Mini (decimator effect on mb33)
– Yamaha Tenori-On (sequencing mb33)
– Yamaha AW1600 (recording, mixing & mastering)
Improvised live performance by Jon-Eirik Boska.
The Nord Drum 2 is sequenced from the Nord Beat 2 MIDI step sequencer for iPad (connected via an iRig MIDI interface).
Thanks to Petra, Roman and Jon-Eirik for making this video!
Direction, camera and editing: Petra Hermanová and Roman Přikryl
Music and performance: Jon-Eirik Boska
Read more about the new Nord Drum 2 modeling percussion synthesizer here:
http://www.nordkeyboards.com/main.asp…
Get the free Nord Beat app for iPad here:
http://www.nordkeyboards.com/main.asp…
The Nord Pad is available as an optional accessory for the Nord Drum 2.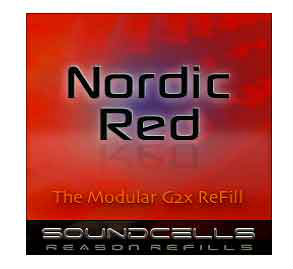 Soundcells has released Nordic Red version 2, a ReFill based on samples from the Nord Modular G2x synthesiser. They believe that it is especially great for film scores, game music, ambient and experimental music.
Version 2 adds 250 Mb of new Nord Modular G2 samples, new combinator patches and changes in detail.
Nordic Red v2 Contents:
•  140+ impressive combinator patches.
•  170+ NNXT patches containing the basic patches which were used to build the combinators.
•  850+ 44 khz 24bit samples, 1.3 GB uncompressed.
•  Great for film scores, game music, ambient & drones but also modern dance styles.
•  11 demo files with 'tutorialesque' value are included.
Pricing and Availability:
Introductory price is 18.90 EUR (normally 24.90 EUR).
'Prepare yourself for a journey where your creativity can reach new levels' – this statement from the 'Welcome' section of the G2 manual is a perfect description of what you can expect from the Nordic Red ReFill. The ability to create an unlimited range of individual sounds will not only provide you with "otherworldly" atmospheric stuff, the deepest textures and great keys, but also with surprisingly "in-your-face" bass patches and wonderful pads when diving into this ReFill. The "self-playing" patches (called "Noodles" in the G2), for example, are great starting points to create some ultra-deep atmospheric textures – an ideal entry for composing film scores or game music. Or simply pitch down the samples to listen to the "hidden magic" inside these up to 90 seconds long 'Noodle' recordings. Version 2 adds 20 combinator patches based on 250 mb of new Modular G2 samples …