Beat707 is an Arduino Shield that adds several neat features to your musical arsenal. You get a 32 step machine, (plus 32 double-steps for a total of 64 steps) with 16 step buttons and leds, LCD screen and navigation keys. It's like the classic Roland TR707 but with some twists, as it actually has 64 x 1/32 or 32 x 1/64 steps. Plus, the 2 note-step sequence feature allows you to do bass and/or synth grooves — it's a MIDI groove-box all in one ! The unit doesn't produce any sound, it's all MIDI based, so you can use any MIDI compatible device.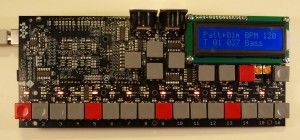 14 Drum Tracks + 2 Accent Tracks (a total of 3 MIDI-note velocities can be sent from each step)
2 Step-Sequence Tracks (each step has its own Note selection, Velocity is set by the accent tracks)
Multi Pattern and Song Mode
Number of Patterns and Songs depends on the total amount of system EEPROM — the base system provision of 32kbytes of EEPROM  has enough for 90 patterns and 99 songs positions. The included Flash Nand memory can hold up to 42 songs. (see more below)
Each pattern has 32 x 1/32 or 32 x 1/64 steps and 14 tracks + 2 accent tracks (V1.2.0 has 64 steps total per pattern)
Each track has a note-number and MIDI-channel number, so you can also use tracks to output regular notes (one note fixed per track)
Optional MIDI echo (set during compilation and uploading of the Sketch)
File Mode for storing up to 20 songs into the internal Flash. With options to Load, Save, Dump to SySex MIDI and Erase
Special Mirror Pattern Editing – allows you to edit a 64 step pattern in a much easier way
Dance pop tutorial in Reason 5
In this video:
This Reason 5 Tutorial is for producers looking to get into Chart-tastic Dance Pop like Lady Gaga, Ke$ha, Katy Perry, Taio Cruise… basically anything produced by Max Martin or Dr Luke. Incredible producers.
If you use fruity loops or garage band or logic, protools, ableton or any other DAW I'm sure you'll find something in here you can learn from, since I try to explain *why* I do things rather than just *what* I do.
Let me know what you think of this 7 day song!
Here are some snapshots from Reason 5 and the units used to make this song. Wanted to show in pictures an overview of how many tracks, effects, synths and stuff that goes into making an ambient track, like this one. Of course you wont see everything in these screenshots but hopefully it will provide a pretty good idea on how to set your own electronic track. On this track I have not used blocks, which of course could be a good complement in the music making process.
Steelberry Clones – Control frequencies by Stereoklang Produktion
Sequencer overview: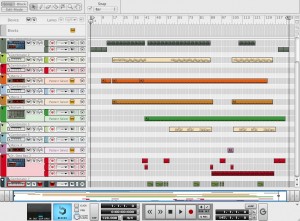 Loading the rack: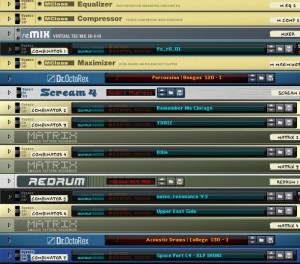 Adding FX for the intro: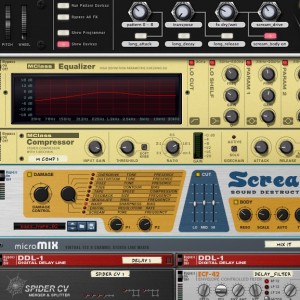 Creating the bass: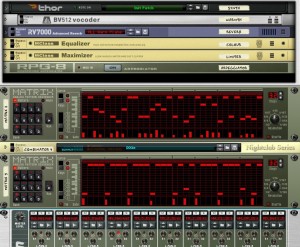 Adding the punch: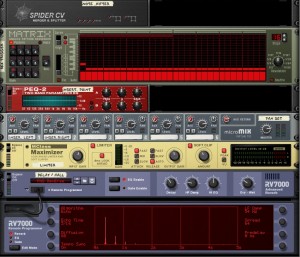 Perfecting the lead synths: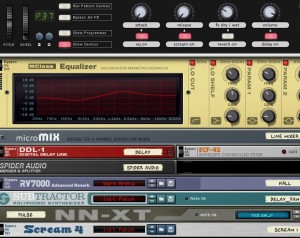 Wrapping it up with mastering and compressions: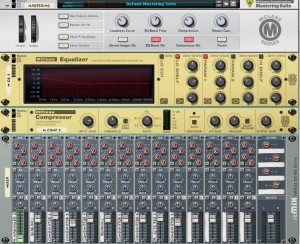 Done

Make sure to let us know if you would like to have more details on any of these steps

This video demonstrates how to use Ableton's External Instrument device to achieve a seamless workflow with Propellerhead's Reason 5.
Sunday synth morning focusing on the KONG drum machine in Reason 5. Using MIDI and an AKAI MPK I tried to see how you could experiment around with the KONG as a means of generating more experimental sounds. All in all 5 different KONGs are used in this song, paired with additional Combinators and one Dr OctoRex for adding more punch. The video is merely a live shoot in order for you to get a feel for the basic set up in creating this type song and which filters and effects are used.
The song is called "Sisters", I might do a more robotic version of it at a later stage, we'll see
More Steelberry Clones tunes can be found here:
http://soundcloud.com/stereoklang-produktion/sets/steelberry-clones
eXode has announced a brand new soundset for Reason 5 – Club Soundset V1. Here's what eXode has to say about it…

I have been at hard work designing sound that work well for the clubs.

You can listen to three teasers of this soundset on my soundcloud site. Also the original wav files are downloadable so that you can listen to them in all their uncompressed glory.

I've tried to show some of the sounds in a musical context and not just presets on parade. An ambition with this soundset was to create sounds for Reason that could rival with Sylenth1 and DUNE in terms of sound.

The Club Soundset V1 contains the following:
128 Thor patches
64 Combinator patches
12 drumkits for Kong
Pricing and Availability:
€25
More information:
Peff has released another interesting video, here's what he has to say about it:
Example files now available. Video overview of using the OHM64 with Reason 5 to create a live pa setup to switch loop slots and crossfade between sources and effects. It's not really music composition, but more like Loop Jockeying.
Controls are mapped via standard remote override mapping, however this setup requires a bit of remote codec hacking to alter the behavior of the function keys and top 4 rows of buttons.
http://propellerheads.se
http://lividinstruments.com/hardware_…
Detailed explanation posted on my site: http://www.peff.com/journal/2011/02/2…
Other examples posted here: http://on.fb.me/hcUx81
I recently performed a live set where I was asked to use ReBirth for iPad. To complement the 303s and RB drums, I built an effect and loop system in Reason 5 that would allow me to process the ReBirth audio in real-time. Additionally, I had all of the Reason parameters mapped to a Livid Instruments OHM64 control surface. This "live set" configuration used the hardware interface audio inputs to route the iPad audio into the Reason effects, and the ReBirth patterns and Reason sequences were switched in and out via the OHM64.

In practice this live setup worked great…but at the party, I couldn't hear the tracks over the noise. This made it nearly impossible to synchronize ReBirth with the Reason song file, so things went pretty badly. Were it not for the OHM64 (and the open bar), it would have been a complete mess. I had enough material preprogrammed and mapped to the controller, so it was easy to fade out the ReBirth parts and improvise on the fly. It's too bad that I couldn't pull off the set better, but I left with a better appreciation for the OHM64.
Reason maestro "Peff" has released this nice video on his Youtube channel featuring the ReBirth on the iPad
The iPad audio output is routed to the line in on the workstation. Reason 5 receives the active audio input and can process the sound in real-time. This demonstration features a range of custom combinator effect devices including CycleOn for Reason 5 beta.

Combinator Effects being controlled by the Livid Instruments OHM64. Thanks Peter!
Well I guess it was just a matter of time since this would appear, especially considering the KONG entering the Reason suite of apps
Retouch Control offers TouchOSC templates to control Propellerhead's Record and Reason.
Sneak peek preview at Retouch's iPad templates for controlling Propellerhead's Record and Reason via TouchOSC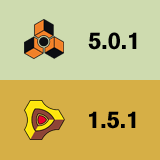 Propellerhead Software has released updates for Record and Reason, its music production applications for Windows and Mac.
We are happy to announce the immediate release of Record 1.5.1 and Reason 5.0.1 — free maintenance updates that resolve several minor issues in Reason and Record.
Changes in Record v1.5.1 / Reason v5.0.1
Record

CodeMeter has been updated to version 4.20b. This version provides better handling of various installation issues.
The MClass Mastering Suite Combinator appeared on the Create menu when the Japanese language was selected in Record. It has been removed (the way to use mastering combi patches in Record is to load them as Master Insert FX).
The EQ, Filter and Input Gain settings in the main mixer were not chased properly. This could cause clicks or slight fades in the beginning of bounced or played back tracks.
There was an audible hiccup (a small pause in the audio) whenever an effect (Wah or Compressor) was switched on or off on a Line 6 Amp device. The Line 6 components have been updated to fix this.
An interpolation issue could cause a very slight loss of high frequency content when processing audio in Neptune.
The size of Kong devices in the Record rack navigator was slightly incorrect.
In rare cases users had to authenticate twice when starting Record.
Normalize Clip did not work on clips with extremely long audio recordings.

Reason & Record

The handling of bad sound drivers has been improved, lessening the risk of a crash due to faulty drivers.
Added Remote support for M-Audio Oxygen 88.
Added localized help and documentation in German, Japanese and French. Note: The localized help and documentation files are automatically included when Reason or Record are installed from the DVD. When downloading Reason or Record, you need to download and install localized help and documentation separately.
During certain circumstances, if a MIDI control surface was locked to a device and the user deleted any device from that song, the program could crash. This would happen if there was another song open and that song was playing back in the background.
The "Arpeggio Notes to Track" function on the RPG-8 could cause the program to crash if some of the RPG-8 parameters had been automated.
Saving a patch could in rare cases cause the program to crash. This happened if the user loaded a patch from a folder containing a huge number of patches, then moved the patch file to another folder and finally attempted to resave the patch by Alt-clicking the Save Patch button on the device.
In some cases, after copying and pasting a sample-based device from one song to another, the pasted device could refer to the wrong samples if the samples were self-contained.
Cable drawing has been slightly improved.
Thor's step sequencer in random mode triggered two voices. This could happen when the "Step" run mode was selected and the direction was set to "Random".
The program will occasionally check the available hard disk space. On some systems, these checks could make the user interface temporarily unresponsive.
Duplicating devices a large number of times could cause a graphical bug in the rack.
A number of localized (translated) text strings were cut off.
Voice handling for the NN-XT has been optimized slightly.
Dr. OctoRex slice numbers were not shown correctly in Edit mode when using the application in German.
If a song used SoundFonts under Windows Vista or Windows 7, the program could store the wrong path to the referenced samples. As a result, there would be missing sounds next time the song was opened.
Switching from MIDI sync to internal sync could result in an "Unknown Exception" alert.
The program could become very unresponsive when working with songs with a large number of self-contained samples.
Songs or combi patches could load with incorrect settings. This happened if a Combi rotary or button had been programmed to control a certain device parameter, and this parameter had been changed "manually" so that its state conflicted with the Combi rotary/button. After saving and loading, the setting of the device parameter was reset to match the Combi settings.
When stopping after recording in ReWire mode, the program could freeze for a few seconds.
Updated some Japanese translations.
The program could assert when changing to virtual MIDI input settings.
Kong's Nurse Rex in Slice Trig mode within a Mute Group would not mute the voice when another pad was triggered.
A crash could be caused by dragging one or more half width devices and hovering over a Disk Channel device that doesn't show inserts.
The function of bouncing several audio clips to new samples or to a new recording could take longer than expected.
The remote override mode was not completely blocked while the program tried to quit.
Muted audio clips in Blocks while adjusting the Block Clip offset could look a bit peculiar.
Sample Editor now handles samples with a sampling frequency below 8000 HZ correctly.
Names of Mix Channels could become blank in certain cases.
Bug in the Mix/Disk-channel, which could occur whenever a device was added or removed in the combi of a channel device (insert effects). This bug might show itself by some short clicking sound, artifact or short freeze when adding or removing devices in a channel device. The Combinator was not affected, and also not the master section.
There was a bug when the user tried to move the notes that were being recorded either by scaling the tempo in the tool window or nudging them with Ctrl-left/right.
Handling of ReGrooved blocks has been improved.
NN-Nano now uses High Quality Interpolation when pitching samples.
Converting pattern automation to notes disregarded pattern offsets incorrectly.
Automation of aftertouch, expression and breath are now smoothed in Thor.

ReFill Packer

ReFill Packer will now preserve tempo maps in AIFF and WAV files.
The previous version of ReFill Packer didn't handle files with leading and trailing spaces in their names properly.
Better handling of how ReFill Packer works when invoked using non privileged accounts.