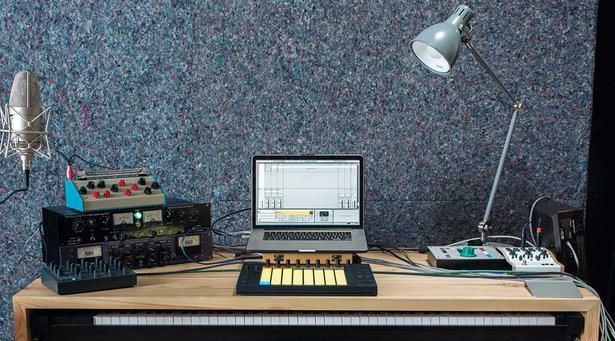 Ableton has announced that Live 9.2 is now available for beta testing.
Ableton Live 9.2 is a free update brings a number of significant improvements and additions to both Live and Push. It is available now for download as a public beta version.
Here's what's new in Live 9.2:
Improved warping
Live 9.2 introduces several refinements to Live's audio warping engine. The Complex and Complex Pro modes now feature punchier transients, even at extreme settings. We've also improved Auto-Warp and downbeat detection to better recognize when audio has a fixed tempo (as is often the case with electronic music) and warp it accurately.
Latency compensation
Live 9.2 also introduces a number of latency-related improvements. Sets that contain Max for Live devices or third-party plug-ins now have lower latency. And automation is now fully latency compensated.
Tuner included
Along with further under-the-hood improvements, Live 9.2 also comes with a new Tuner device – sure to come in handy for guitarists or anyone else who uses hardware instruments.
64 pads for Push users
For users of Push, the Live 9.2 update introduces the ability to use all 64 pads to play drums and quickly flip back to 16 pads for step sequencing.
Further Push refinements
The Live 9.2 update also brings improved aftertouch implementation to Push's pads and the addition of aftertouch to many of Live's core library sounds. In addition, Push's touchstrip can now be used for modulation wheel control as well for pitch bend.
Tried to take my Moog Synth Jams to the Next level.
"Sound Edited with Ableton. I used two tracks for each sound to make it phatter."
Follow him on Instagram for more jams and gear:http://instagram.com/taylor__wall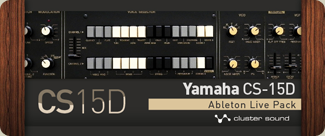 Cluster Sound has released CS15D, a multi-sample Live Pack based on the vintage Yamaha CS-15D.
CS15D is an extensive multi-sample Live Pack reproducing the sound of the vintage Yamaha CS-15D, a great sounding monophonic analog synthesizer released in 1979.
Details:
THE SOURCE The CS-15D is a monophonic analog synth with loads of character, one of the most solid and warm single-VCO machine ever. The synth features 29 preset voices divided in two mixable channels, plus a manual section comprising a variable pulse-saw oscillator, a PW modulator, a noise generator and a 12db filter with a dedicated ADSR envelope.
BRILLIANT SOUNDS Despite referred to an array of realistic instrument names (Tuba, Oboe, Horn, Harpsi, Xilophone..) the 29 presets give a variety of synthetic sounds ranging from fat basses to solid percussive organs and warm brass strings. These sounds can be altered by the Brilliance slider which acts in several interesting ways depending on the selected preset.
THE PACK CS15D is based on 74 multi-sample recordings reproducing all the presets with different brilliance amounts, several variations of the VCF envelope and various manual oscillator settings (including a tuned noise). The Live Pack features 90 Instrument Racks with useful macro controls, including special Mixed Racks for easy drag 'n drop customization.
CS15D is available for 24.00 € at the Cluster Sound site.
Learn how to use Ableton Live's External Audio Effect Device. It allows you to use hardware gear and effects inside your computer. It's very handy for some creative sound design!
Visit his site for more stuff like this, including Live Instrument downloads, tutorials and music! http://www.afrodjmac.com
AfroDJMac
http://www.facebook.com/afrodjmac
http://www.twitter.com/afrodjmac
http://www.afrodjmac.tumblr.com
Keyboardist Zac Baird demonstrates how he uses the Moog Werkstatt analog synthesizer within Ableton Live DAW software. After the video, click the link above for even more info on the Moog Werkstatt and Ableton Live.
Generative Music with Ableton Live
http://en.wikipedia.org/wiki/Generati…
Dsi Prophet 08 launching clips in Ableton Live
Moog Voyager + Moog MF Delay
Moog Little Phatty
DSI Evolver
Akai VX 90
Roland Alpha Juno 2
Novation Bass Station 2
Jomox AirBase 99
Lexicon MX 300
TC Electronic M 350
Boss CE 20
Korg Monotron Filter on Cymbals
Allen & Heath Zed 428
Some quick examples using an iConnectMIDI4+ to run digital audio from Animoog directly into Ableton Live. The great audio quality of Animoog (coupled with the digital audio pipe that iConnect provides) makes for some great sound design when combined with effects like those in Ableton.
Learn more at www.experimentalsynth.com
Xmonsta has introduced Pull, a new touchscreen device editor for Ableton Live 9.
Built in Max For Live and based on the Lemur iPad app, Pull is a designed to be a fast and efficient workflow tool for sound designers, producers and mixing/mastering engineers.
Pull allows you to edit full-screen versions of every Ableton Live device (over 60 Lemur templates) directly from your iPad. It follows any device that is currently selected and displays a large, multi-touch template on the iPad for editing.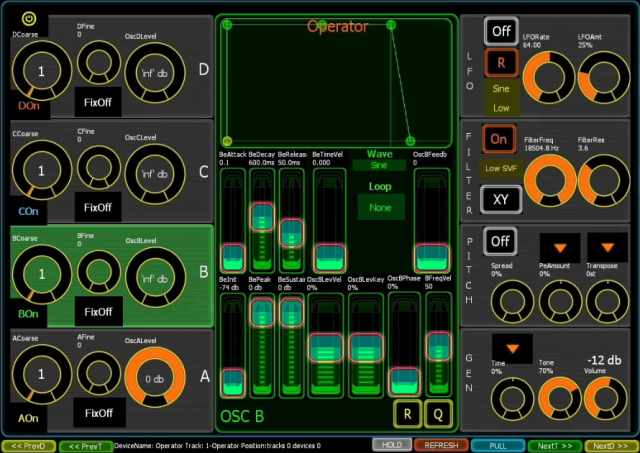 HERE – http://www.xmonsta.com/new-releases/p…
After a full year of development, we're excited to release a new iPad Touchscreen Device Editor for Ableton – called PULL.
In a nutshell, this software allows you to edit fullscreen versions of every ableton device from your iPad . It follows any device that is currently selected and displays a very large, multi-touch template on the iPad for editing.
We noticed that while there are some great controllers for Ableton, most of these lack intuitiveness when editing devices (only allowing you to edit the 8 banks of parameters at a time, using generic knobs).
PULL is set to change this, providing much larger, full screen, multi-touch versions that are designed to look just like Ableton devices.
The software uses a combination of Ableton, Max for live and the Lemur iPad app to achieve this.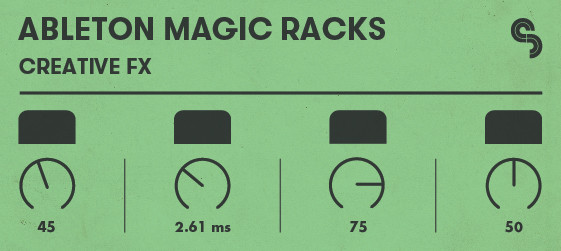 The Ableton Magic Racks: Creative FX pack features 5 powerful Ableton racks for complex FX processing and creation.
Take your FX creation and manipulation to the next level with the third instalment of our best-selling Ableton Magic Racks series.

Creative FX serves up five unique racks designed for intricate FX processing with the most intuitive of macro controls.
The Creative FX pack is available for purchase for £9.90 GBP.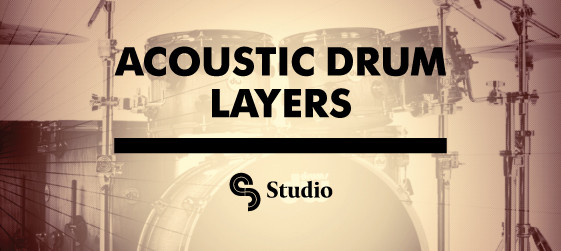 Acoustic Drum Layers features a collection of live drum layers, grooves, textures, fills and more.
Drums sounding flat? Rhythms lacking groove? Acoustic Drum Layers is here to save the day with 175 superlative live drum layers, rhythms, textures and fills primed to inject a humanistic feel and acoustic timbres into the most tired of programmed beats.
The Acoustic Drum Layers sample pack costs £14.90 GBP.
AfroDJMac has released Univox Bass Lucy, a free Live Pack featuring a sampled Univox bass from the 70′s.
Free Download @ http://bit.ly/freesynth107
Multi-sampled bass guitar instrument for Ableton Live. Created from samples of a Univox Bass guitar. The bass can be heard on this track: https://soundcloud.com/afrodjmac/id-n…

Visit AfroDJMac's site for more stuff like this, including Live Instrument downloads, tutorials and music! http://www.afrodjmac.com
I've had a lot of experience recording this bass, and I'm often torn on how to best record it. Running it through a bass amp is usually my first choice, but I also really like how it sounds coming out of my guitar amp. So what I did while sampling was run the bass through an SWR bass amp and my Fender Deluxe tube guitar amp. Also, I put up an AKG C414 mic in the room to capture both amps simultaneously. On the Ableton device, you can mix the three signals together to meet your taste.

When you pluck a string on a bass, it will always sound slightly different. So to emulate that, I recorded 3 different samples of each note that I recorded. I set the LFO in Sampler to play any of these three samples at random. That means that any melody you play will always sound slightly different. Even a MIDI clip will never loop in exactly the same way with the same samples. You will always get a bit of subtle variation, just as you would with a real bass player.