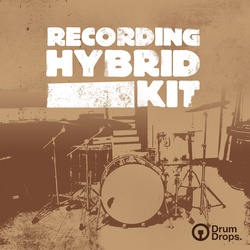 Ableton has introduced the Recording Hybrid Kit, a free multi-sampled, multi-velocity Yamaha drumset by Drumdrops.
The drums that comprise Recording Hybrid Kit were specially selected from several different Yamaha drumsets in order to provide a well-balanced and versatile Drum Racks. The individual drum voices were sampled at multiple velocities and are available in up to 16 steps for each articulation.

Recording Hybrid Kit works well at various tuning pitches, and its big size and its classic Ludwig 402 snare sound makes it especially suitable for rock and pop.
The kit is a free download at Ableton.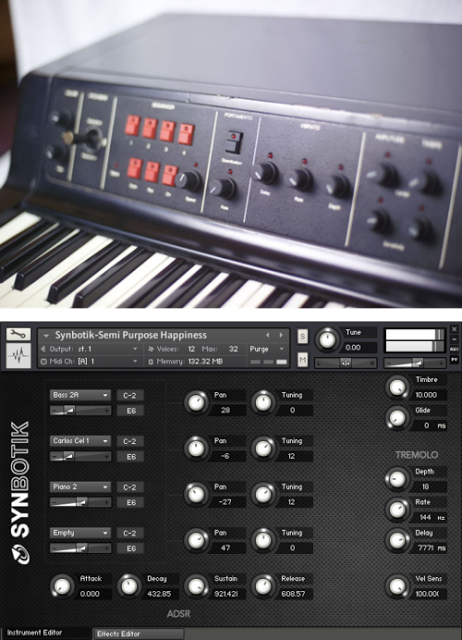 Puremagnetik has released Synbotik – A library of DK Synergy sounds for Ableton Live, Kontakt and Logic.
Synbotik brings the famous old-school, early digital flavor of the DK Synergy into this decade. With only an estimated 100 units still functioning in the world, this is a rare piece of synthesizer history that has now been reprogrammed for Ableton Live, Kontakt and Logic. It even includes the legendary program cartridges inspired by Wendy Carlos.
Synbotik Features
• Raw "cartridge" programs based on the original Synergy sounds.
• Expertly crafted Ableton Live Racks with easy edit Macros.
• A selection of Ableton "Push Ready" Racked presets for sound design inspiration.
• A custom Kontakt KSP GUI that puts the original instrument's functionality at your fingertips.
• Raw "cartridge" waveforms and "multi" programs for Apple Logic's EXS sampler.
System Requirements
• Requires Ableton Live 9.1 and higher, Logic 10 and higher, or Kontakt 5 and higher
• 700 Megabytes (MB) of free hard disk space
Synbotik is available for USD $15 athttp://tmblr.co/ZChkUy1Cet1Yy
For more information, visit http://www.puremagnetik.com
Tutorial: How to integrate iPad effects apps such as Echo Pad and Swoopster in your productions using the iConnectMidi2+ with Audio passThru, allowing you to route audio and MIDI to and from the iPad with a single cable.
Resources Mentioned: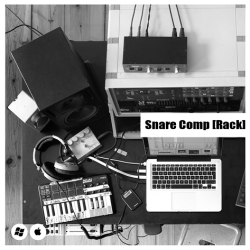 Audiomodern has release Snare Comp [Rack] – a free download for Ableton Live.
The free Live rack is described as 'a hard snare compressor'.
LIVKONTROL – an Ableton Live controller previously available for iOS – is now available for Android devices.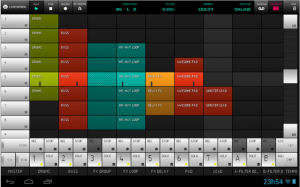 Here's what the developers have to say about it:
LIVKONTROL aims to deliver the best possible experience controlling Ableton Live remotely. Boasting an extremely simple yet functional design, all the main control features are at a distance of a finger. Alternative application views are toggled via multitouch gestures for a even simpler usage experience.
LIVKONTROL is also considered by users as the easier and most responsive Ableton Live remote controller for mobile devices due to it's plug & play connection to Ableton Live, using LKBRIDGE.
Features:
Remotely control your Live session
Easy to set up
Scrollable viewport for full scene access
Scene launch buttons with scene name
Clips reflect color, name, play status and position
8 MIDI sliders for custom MIDI assignment
Mute, stop, solo and arm tracks
Control track volumes and pan easily in a and space saving format
Interface lock feature
Song play, stop, record and tempo control
Metronome control
Tempo tap up and down
Quantization selection
Requirements:
In order to use LIVKONTROL, it is necessary to download and install LKBRIDGE, the required connection software. Windows and Mac OSX version are available.
LIVKONTROL for Android is available now, with a free version, a $9.99 basic version and a $29.99 Pro version.
Dope Matrix brings the modular experience into a digital world by combining famous analog oscillators with custom made effects modules. Create your own patches to explore vast new dimensions of sound and design evolving textures for experimental sonic science. The instrument also includes a new Max for Live step sequencer that features a realtime matrix for hands-on control of your patch. Instantly access any oscillator or effects parameter with a touch of a button. Dope Matrix allows you to intuitively interface with your sounds like never before. ALL SOUNDS HEARD IN THIS VIDEO WERE CREATED USING THE DOPE MATRIX (except for some of the drums and vocals). Available now at www.sonicfaction.com
This Free Ableton Live collection was created with a Casio SK-1, Teenage Engineering OP-1, Ice Cave Samples, Forest, Fire, Earth and Water Samples. There is a percussion rack, a synthesizer, and convolution reverbs.
Get the CasiOP-1 Ice Cave Synth here: http://bit.ly/freesynth99
Get the Forest Fall Micro Drums and Reverbs here: http://bit.ly/forestfall
Visit his site for more stuff like this, including Live Instrument downloads, tutorials and music! http://www.afrodjmac.com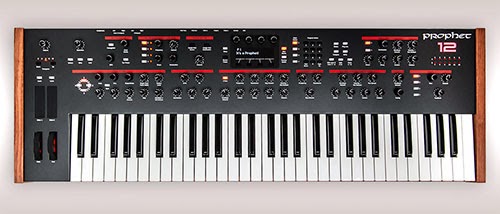 Francis Preve has released a free instrument for Ableton Live, based on Dave Smith's new Prophet 12 synthesizer.
Here's what Preve has to say about the free Live instrument:
Dave Smith's Prophet 12 is one of the most buzzworthy keyboards of 2013. It's arguably the deepest analog-hybrid polysynth ever released – and since all of my previous packs have used single note samples, I decided to create a pack entirely from chord stabs.
Free Ableton Live Instruments created with vocal samples from Alluxe's "Warrior"
Free Download: http://bit.ly/freesynth94
Alluxe: http://alluxemusic.com
Machinedrum and Lando aka Travis Stewart and Antaeus Roy can each prove a solid pedigree in forward-thinking electronic music.When the two long-term friends hit the studio together for the first time, it provided a perfect opportunity to get a glimpse into their collaborative process.Watch the results, along with an in-depth interview with the two artists.
Special thanks to Antaeus and Travis, UFO Studios, Loftus Hall, Boiler Room, and Decibel Festival.
The following tracks appear in the video (in order of appearance):
Machinedrum – "Sacred Frequency"
Machinedrum – "Infinite Us"
Lando – "Clockin'"
Machinedrum – "Come1″
Lando – "Let You in the Sky"
Machinedrum – "Make Me"
JETS (Machinedrum & Jimmy Edgar) – "Meu"
Machinedrum – "Now Us Know Tha Deal 4 Real"
Machinedrum – "Vizion"
Learn more at https://www.ableton.com/en/blog/machi…
Long-term friends Machinedrum and Lando hit the studio together for the first time and explore Push.While Machinedrum had been using Push since the beta period, Lando was new to the instrument.Coming from a studio full of vintage and boutique analog equipment, Push was a snug fit with Lando's hands-on method of production.