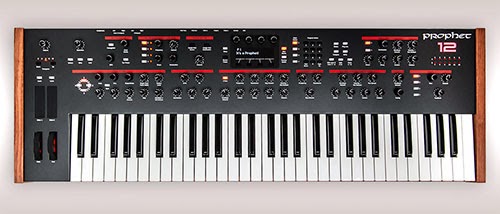 Francis Preve has released a free instrument for Ableton Live, based on Dave Smith's new Prophet 12 synthesizer.
Here's what Preve has to say about the free Live instrument:
Dave Smith's Prophet 12 is one of the most buzzworthy keyboards of 2013. It's arguably the deepest analog-hybrid polysynth ever released – and since all of my previous packs have used single note samples, I decided to create a pack entirely from chord stabs.
Free Ableton Live Instruments created with vocal samples from Alluxe's "Warrior"
Free Download: http://bit.ly/freesynth94
Alluxe: http://alluxemusic.com
Machinedrum and Lando aka Travis Stewart and Antaeus Roy can each prove a solid pedigree in forward-thinking electronic music.When the two long-term friends hit the studio together for the first time, it provided a perfect opportunity to get a glimpse into their collaborative process.Watch the results, along with an in-depth interview with the two artists.
Special thanks to Antaeus and Travis, UFO Studios, Loftus Hall, Boiler Room, and Decibel Festival.
The following tracks appear in the video (in order of appearance):
Machinedrum – "Sacred Frequency"
Machinedrum – "Infinite Us"
Lando – "Clockin'"
Machinedrum – "Come1"
Lando – "Let You in the Sky"
Machinedrum – "Make Me"
JETS (Machinedrum & Jimmy Edgar) – "Meu"
Machinedrum – "Now Us Know Tha Deal 4 Real"
Machinedrum – "Vizion"
Learn more at https://www.ableton.com/en/blog/machi…
Long-term friends Machinedrum and Lando hit the studio together for the first time and explore Push.While Machinedrum had been using Push since the beta period, Lando was new to the instrument.Coming from a studio full of vintage and boutique analog equipment, Push was a snug fit with Lando's hands-on method of production.
The look-ahead looper is a mythical device which allows for incredible looping creativity. With a REGULAR LOOPER, you press "loop" and then you play something brilliant. That's stressful and error-prone. With a LOOK-AHEAD LOOPER, you play something brilliant and then hit the loop button. Or you can wait. The looper is always ready to loop the last 2 bars (or 4, or 8, or whatever you've set up).
In this video, Dan Rosenstark, Author & CEO of MIDI Designer, shows you how to set up the simplest kind of look-ahead looper in Ableton Live. This is the first video on Look-Ahead Loopers… there are more complex variations to come.
dream | create | play your perfect MIDI controller with award winning MIDI Designer: reviewed and LOVED by Recording Magazine (July 2013), Sound on Sound (June 2013), featured in Keyboard (May 2013), awarded Sonic Touch Gold Award for Best App (Episode 11 and featured in 23), loved by musicians, DJs, VJs, sound engineers, lighting and robotics experts the world over. If you can dream it, you can create it in MIDI Designer. Now available for iPad, iPhone and iPod touch.
Find out more at http://midiDesigner.com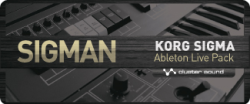 Cluster Sound has released Sigman, a multi-sample Live Pack based on the vintage Korg Sigma. Sigman is a multi-sample Live Pack primarily designed for raw analog basses & leads.
THE SOURCE
In the late 70′s Korg experimented with a machine for players looking for a simpler alternative to knobby synthesizers. The result was the Sigma, a bi-timbric semi-preset synth with rocker-tabs, micro knobs and two X-Y joystic controls. The Korg Sigma is based on 19 VCOs grouped in two discrete sections (Synthe and Instrument) that can be cross-modulated and filtered with a LP/HP Filter. Each VCO is equipped with a single dedicated control including Korg35 filter circuits for shaping the sounds.
THE PACK
Sigman is based on 30 multi-sample recordings obtained by sampling the VCO presets and custom cross-modulated sounds. Sigman delivers 90 inspiring and meticulously crafted Live Racks with dedicated macro controls, part of which simulate the ring-modulator, the joystic filter and the single VCO knobs of the original Sigma.
No external effects! Recorded with Ableton Live
Easily create your own Multi Band FX by dropping them into this Ableton Live Audio Effect Rack. Free Download of 4 Audio Effect Racks for Ableton Live.
Download Link: http://bit.ly/freesynth97
Reviewer, EDM producer, and DJ Francis Preve takes a look at Novation's latest pad/clip controller for Ableton Live and Image-Line FL Studio. Read the full review in our February 2014 issue.
Reviewer, EDM producer, and DJ Francis Preve takes a look at Novation's latest keys-meet-pads MIDI controllers for Ableton Live and Image-Line FL Studio. Read the full review in our February 2014 issue.
This is a free Ableton Live Pack consisting of 2 instrument racks created from samples of the Casio CT-101 vintage synthesizer.
Download Link: http://bit.ly/freesynth96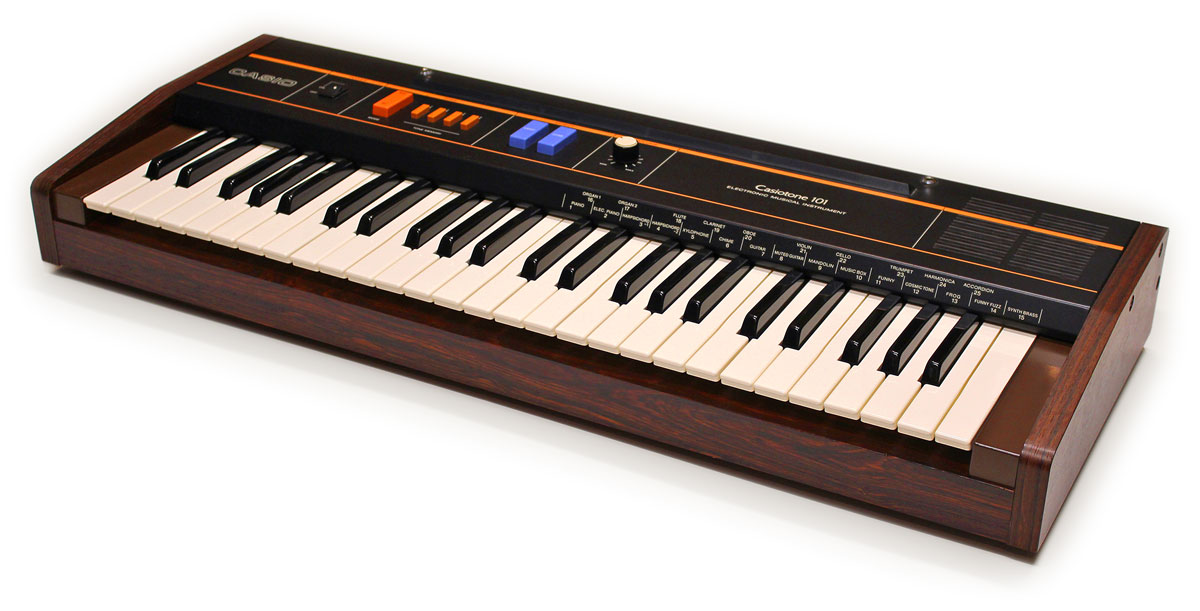 The CasioTone 101 (CT-101) is a VERY basic analog synth from Casio circa 1981. The keyboard has 49 full-size keys and is finished in satin black painted metal, has wooden end-cheeks and a wood grain finish underneath the front of the keys. It gives your studio a good analog/vintage feel. Most sounds are very basic and fairly unusable. However, its organ tones are pretty good as well as its 'Cosmic Tone' patch, which uses two oscillators tuned an octave apart, and as the keys are held down, the sound drops an octave as oscillator 1 fades up, and oscillator 2 fades down.
Free Ableton Live Pack #95 features samples of the Roland Juno 106. Those samples were constructed into an Ableton Live instrument rack to create a lush beautifully vintage sounding pad.
Free Download: http://bit.ly/freesynth95
Collection of over 20 Roland Juno 106 Ableton Instrument Racks: http://afrodjmac.com/2012/04/14/rolan…
Visit his site for more stuff like this, including Live Instrument downloads, tutorials and music! http://www.afrodjmac.com