Tiesto – Take Me (kktp Remix) – with NI Maschine Mikro Mk2 and Ableton Live 9

Minimal System Instruments has released Glue Compressor: Drum Mixing, a collection of 42 presets for the Glue compressor in Ableton Live 9.
Glue Compressor: Drum Mixing is the first pack Minimal System have produced for Ableton Live 9, more specifically the fantastic new Glue Compressor. This plugin is designed to, as the name suggests "glue" your buss or master mixes together to create a more uniform sound much like the famous SSL Buss Compressor.

This new preset pack is designed for use on drum busses only and includes 42 presets crafted by our in house mixing and mastering expert. Covering all aspects of drum mixing this pack provides everything needed to get your drums sounding polished.
The presets pack costs £4.99 GBP.
Just a quick little demo to show the Mother of ALL Sequencers controlling four virtual instruments in Abelton Live 8. The plugins where: Arturia MiniV, Artutia ModularV, 2 instances of Alchemy and drum Impulse
While sequencers are machines to control synthesizers, Octopus stands out for a broad user base as a musical instrument. The merit lies in the directness, intuitiveness and creativity that gets unleashed by interacting with Octopus.
User experience and musical creation are the centerpieces of the Octopus design: a no-compromise machine built from metal, wood, and modern real-time software technology. The thorougly structured user interface, its stunning looks, the materials and our care going into hand-assembling every unit make each Octopus a unique piece to stand the test of time.
Octopus' tactile and visual feedback is a physical experience so typical for traditional musical instruments. Music is being felt, heard and played with Octopus. And the numbers behind it all.. no display? Well, do you really care? Yes, computers love them. We love light, color, and most of all music!
The family of Octopi has three members which differ in the enclosure they come in: Octopus New Classic for the piano lacquered wood look, comes with white painted panels and a red-green-yellow LED matrix. Octopus Lion Head carries on the nature wood look legacy that our original (and now discontinued) model has set, and which many users still long for. And finally Octopus The Shell- thisone you will never have to leave again! Built in an industrial strength road case, it features black anodized panels, and sparkles with red-green-yellow LEDs.
Equipment used in this video:
Ableton Live 9, NI Maschine Mikro Mk2, Elektron Analog Four
Here is a simple yet deep Vocal Effect Rack for Ableton Live 9. It has many common effects and some tools to help fight feedback.
AfroDJMac uses a variation of this exact rack for my live performances. It's a lot of fun and can add a lot of excitement to your performances.
Free Download: http://bit.ly/freesynth85
Visit his site for more stuff like this, including Live Instrument downloads, tutorials and music! http://www.afrodjmac.com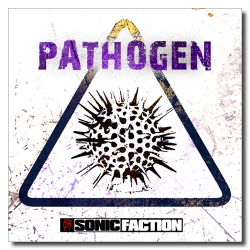 Sonic Faction today announced Pathogen, a free wavetable instrument for Ableton Live.
Based on the classic oscillator of the The Sickness (which itself was originally sampled from the Virus TI), Pathogen has, according to Sonic Faction, "the DNA of a truly infectious synth."
The instrument has three multi-sampled oscillators: Sawtooth, Pulse and Spectral Wave. The wavetable features 64 timbres ranging from "haunting" glass, bells, and mallets, to synthetic textures, "blurps" and bleeps.
Pricing and Availability. Users can download the free instrument at Ableton.com or directly from Sonic Faction's website. Listen to a demo of Sonic Faction's Pathogen on Soundcloud.
Here's a quick guide to Ableton Live 9 in 9 minutes.
"There are dozens of videos out there that explain the new features, but I didn't manage to find one that covers everything in the shortest amount of time possible (including mine!) – so I made one. I hope you like it."
These two videos, by Rishabh Rajan, takes a look at remixing in Ableton Live.
An overview of my Ableton Complextro remix session for the song 'Fries in Cream' by Froya.
Check out the remix here: http://www.youtube.com/watch?v=4RW8_p…
Check out the original tune by Froya here: http://froyamusic.com
This is my remix of the tune 'Fries in Cream' by Froya. Hope you like it! Download the mp3 from here: https://soundcloud.com/froya/fries-cream
iTRIGGER is a midi controller app for iPad. It allows you to control Ableton Live and other DJ software using your iPad over a wireless or usb connection. It allows you to launch clips and scenes and control many other features of Ableton.
POJ Studios enter the app world with iTRIGGER, a grid-based MIDI controller for iPad. It is designed specifically for use with Ableton Live but also works with other music software. iTRIGGER allows bi-directional communication to mix music, launch clips, change parameters like levels and panning, and provides feedback to the user through the multi-coloured grid display.

When the user first connects iTRIGGER to their computer either by WIFI or a compatible iPad midi accessory iTRIGGER becomes a standard x-y midi controller allowing the user to assign the buttons as they wish. Once iTRIGGER is correctly synced with Ableton Live all of the buttons are automatically assigned and lit up by the software in 4 separate modes, selectable within the app:

'CLIPS' mode: The 8×8 grid is assigned to an 8×8 area of clips from Live's 'Session View' with the buttons lighting up to signify whether a clip is loaded, playing or empty. The user can navigate their way around Live's 'Session View' using the directional buttons in the top corner of iTRIGGER and press the corresponding button to play clips or scenes using the scene play buttons at the end of each row.
MISC' mode: A miscellaneous set of controls including track levels, panning, effect levels, enable/disable track, cue track and track record.
'D.RACK' mode: For playing instruments using the 4×4 drum rack layout.
'X-Y' mode: For custom assignment using an X-Y layout.

iTRIGGER supports AirPlay to stream video performances live to compatible devices via WiFi. The app's background and button colours can be changed and the button images can be completely hidden against a black background for light shows.

iTRIGGER will be available in all regions from JUNE 22, 2013 exclusively on the iPad App Store. iTRIGGER will have a special week long launch price of $2.99 USD (priced accordingly in other regions) returning to the standard price of $7.99 USD on June 29.
AfroDJMac has made some Ableton Live instruments by running samples of a Shruthi through a Moog Slim Phatty. They are available for free on his site!
Shruthi Buzzer: http://bit.ly/freesynth82
Shruthi Hover: coming soon
Shruthi Bass: coming soon
Visit his site for more stuff like this, including Live Instrument downloads, tutorials and music! http://www.afrodjmac.com