Equipment used in this video:
Ableton Live 9, NI Maschine Mikro Mk2, Elektron Analog Four
Here is a simple yet deep Vocal Effect Rack for Ableton Live 9. It has many common effects and some tools to help fight feedback.
AfroDJMac uses a variation of this exact rack for my live performances. It's a lot of fun and can add a lot of excitement to your performances.
Free Download: http://bit.ly/freesynth85
Visit his site for more stuff like this, including Live Instrument downloads, tutorials and music! http://www.afrodjmac.com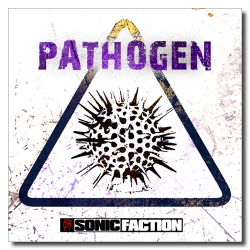 Sonic Faction today announced Pathogen, a free wavetable instrument for Ableton Live.
Based on the classic oscillator of the The Sickness (which itself was originally sampled from the Virus TI), Pathogen has, according to Sonic Faction, "the DNA of a truly infectious synth."
The instrument has three multi-sampled oscillators: Sawtooth, Pulse and Spectral Wave. The wavetable features 64 timbres ranging from "haunting" glass, bells, and mallets, to synthetic textures, "blurps" and bleeps.
Pricing and Availability. Users can download the free instrument at Ableton.com or directly from Sonic Faction's website. Listen to a demo of Sonic Faction's Pathogen on Soundcloud.
Here's a quick guide to Ableton Live 9 in 9 minutes.
"There are dozens of videos out there that explain the new features, but I didn't manage to find one that covers everything in the shortest amount of time possible (including mine!) – so I made one. I hope you like it."
These two videos, by Rishabh Rajan, takes a look at remixing in Ableton Live.
An overview of my Ableton Complextro remix session for the song 'Fries in Cream' by Froya.
Check out the remix here: http://www.youtube.com/watch?v=4RW8_p…
Check out the original tune by Froya here: http://froyamusic.com
This is my remix of the tune 'Fries in Cream' by Froya. Hope you like it! Download the mp3 from here: https://soundcloud.com/froya/fries-cream
iTRIGGER is a midi controller app for iPad. It allows you to control Ableton Live and other DJ software using your iPad over a wireless or usb connection. It allows you to launch clips and scenes and control many other features of Ableton.
POJ Studios enter the app world with iTRIGGER, a grid-based MIDI controller for iPad. It is designed specifically for use with Ableton Live but also works with other music software. iTRIGGER allows bi-directional communication to mix music, launch clips, change parameters like levels and panning, and provides feedback to the user through the multi-coloured grid display.

When the user first connects iTRIGGER to their computer either by WIFI or a compatible iPad midi accessory iTRIGGER becomes a standard x-y midi controller allowing the user to assign the buttons as they wish. Once iTRIGGER is correctly synced with Ableton Live all of the buttons are automatically assigned and lit up by the software in 4 separate modes, selectable within the app:

'CLIPS' mode: The 8×8 grid is assigned to an 8×8 area of clips from Live's 'Session View' with the buttons lighting up to signify whether a clip is loaded, playing or empty. The user can navigate their way around Live's 'Session View' using the directional buttons in the top corner of iTRIGGER and press the corresponding button to play clips or scenes using the scene play buttons at the end of each row.
MISC' mode: A miscellaneous set of controls including track levels, panning, effect levels, enable/disable track, cue track and track record.
'D.RACK' mode: For playing instruments using the 4×4 drum rack layout.
'X-Y' mode: For custom assignment using an X-Y layout.

iTRIGGER supports AirPlay to stream video performances live to compatible devices via WiFi. The app's background and button colours can be changed and the button images can be completely hidden against a black background for light shows.

iTRIGGER will be available in all regions from JUNE 22, 2013 exclusively on the iPad App Store. iTRIGGER will have a special week long launch price of $2.99 USD (priced accordingly in other regions) returning to the standard price of $7.99 USD on June 29.
AfroDJMac has made some Ableton Live instruments by running samples of a Shruthi through a Moog Slim Phatty. They are available for free on his site!
Shruthi Buzzer: http://bit.ly/freesynth82
Shruthi Hover: coming soon
Shruthi Bass: coming soon
Visit his site for more stuff like this, including Live Instrument downloads, tutorials and music! http://www.afrodjmac.com
Free Ableton Live Pack #81: Double P Keys.
"I made a multi layered synth with lots of character. It can be morphed into a lot of cool sounds and the download even comes with a drum-like sound. Wow how fun! Best of all it's free."
Free Download: http://bit.ly/freesynth81
Visit his site for more stuff like this, including Live Instrument downloads, tutorials and music! http://www.afrodjmac.com
Additional videos for this title: http://j.mp/13WCNiF
Live 9 201: The Simpler Sampler by Laura Escudé
Video 1 of 19 for Live 9 201: The Simpler Sampler
So what is sampling and how does Abletons Simpler sampler work? Well, let Laura Escud show you!
In this sampling-for-beginners tutorial renowned violinist and electronic music performer Laura Escud takes you through the very basics of sampling using Ableton Lives stock sampler, Simpler. She starts you off with an overview detailing the history of audio sampling from its nascent beginnings with the famous Fairlight CMI through to software samplers of the present day.
From there youre off to a zoomed-in, zoomed-out look at the Simpler Plugin that is included with every copy of Live. Laura takes you through all of Simplers parameters from envelopes to LFOs showing you how they work and how she uses them in her music. She discusses the differences between Simpler and Lives premium instrument, Sampler … and also shows you how they work together!
Finally, Laura, includes a few workshops where she divulges the arcana behind her Cello Wobble sound and how to use Simpler in an Instrument Rack. Laura then puts it all together with a triptych of videos showing how she uses Simpler in her live performances.
So if youre new to sampling and want to know how to use Simpler – or if your just want to learn some cool sample playback techniques – sample this tutorial by Laura Escud: Lives Simpler Sampler!
More info on this title: http://j.mp/13WCNiF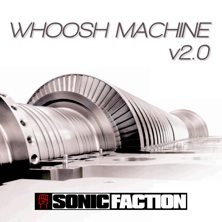 Sonic Faction has introduced Whoosh Machine v2.0 for Ableton Live 9, an effects creation tool designed for creating 'face-melting' transitions.
Key Features:
Major update to the original instrument? 'this is the Whoosh Machine on steroids'.
Live 9 browser support: Search for effects based on keywords and categories.
High quality sampled white noise and sampled analog oscillators.
Built in Filter & Pitch Envelopes for one-push auto sweeping.
Integrated LFO's for rhythmic textures and pitched mayhem.
8 filter types, built in Multi FX Rack.
Includes 50 custom made clips for drag/drop whoosh intervals.
Here's an audio demo of Whoosh Machine v2.0: