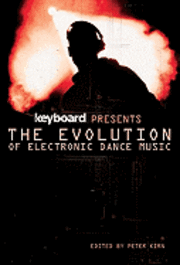 From roots in '70s New York disco and '80s Detroit techno to today's international, mainstream explosion of such genres as house, trance, and dubstep, electronic dance music has reshaped the popular musical landscape. This book digs deep through the archives of "Keyboard" magazine to unearth the insider history of the art and technology of the EDM movement, written as it happened. We hear from the artists who defined the genre (Jean Michel Jarre, Depeche Mode, Deadmau5, BT, Kraftwerk, and more). Revisit the most significant synths, beatboxes, and musical tools that made the music possible, through the eyes of those who first played them. Learn the history, then the expert techniques behind the music, so you can apply the same craft to your own music and mixes.
I will let you know what I think of it when I've read it

Three new books in the How to Make a Noise series have just been published. Each book focuses on different approaches to synthesizer sound creation so the musician can choose the right tool for the job.
How to Make a Noise: Analog Synthesis starts from the basic principle of taking a sound source and shaping it with a filter. This simple but powerful technique can be applied to any hardware or software synthesizer to create the warm, rich, energetic, and commanding sounds that are often associated with classic hardware synthesizers.
http://noisesculpture.com/analog
How to Make a Noise: Frequency Modulation Synthesis looks at frequency modulation (or FM) synthesis which works through a continuous and controllable interaction of two or more waves to give a broad spectrum of detailed, highly nuanced, bright, rich, shimmering, clean, metallic, and solid tones that can be used to create many musical (and non-musical) sounds.
How to Make a Noise: Sample-Based Synthesis looks at how to sample, create, and control sounds—from high fidelity realistic recreations of real instrument in their original environment, through creative warped tones, to drums and loops—and the tools and techniques that are available to help.
http://noisesculpture.com/sample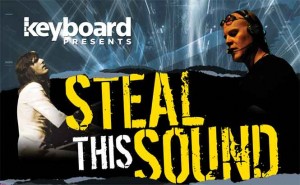 Hal Leonard Books has published Steal This Sound by Mitchell Sigman. Presented by Keyboard Magazine, the book is a collection of Sigman's columns of the same name from Keyboard, detailing the greatest synth sounds from the greatest records, and how they can be achieved with modern gear.
Presented in chronological order as they appeared in the magazine from inception to the present, Steal This Sound includes more than sixty articles describing prominent synth sounds from Prince's "When Doves Cry" and Nine Inch Nails "Closer" to MGMT's "Time to Pretend" and Radiohead's "Everything in It's Right Place".
Hal Leonard Books PR officer had this to say, "Steal This Sound is packed with invaluable tips and insights into re-creating these great synth sounds and provides a unique view into how synth technology has evolved over the years. Sigman explains how these sounds were created originally on synths by Moog, ARP, Sequential Circuits, Roland, and Korg, and gives step-by-step instructions to re-create the sounds using widely available modern plug-ins and software instruments from a host of manufacturers. Steal This Sound is a great read for music enthusiasts and an invaluable resource for keyboardists and programmers."
About the Author:
Mitchell Sigman is a Los-Angeles based keyboardist, guitarist, and producer. His band Celebutante plays the LA area and has numerous TV track placements in shows such as The Jersey Shore, The Bold and the Beautiful, Burn Notice, Monk, and more. Sigman also won a BMI award in 2008 for his work on the Berlin track "Scream", which is used as the theme song for the Lifetime drama Angela's Eyes. Sigman has been a writer for Keyboard Magazine since 2004.
Pricing and Availability:
$19.99
More information: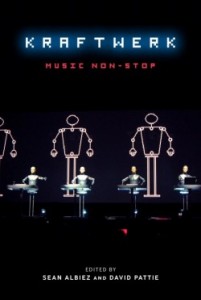 Continuum Books has published a collection of essays looking at electronica music's most influential band, Kraftwerk.
Here's the publisher's summary of Kraftwerk: Music Non-Stop:
When they were creating and releasing their most influential albums in the mid to late 1970s, Kraftwerk were far from the musical mainstream – and yet it is impossible now to imagine the history of popular music without them. Today, Kraftwerk are considered to be an essential part of pop's DNA, alongside artists like the Beatles, the Velvet Underground, and Little Richard.
Kraftwerk's immediate influence might have been on a generation of synth-based bands (Orchestral Manoeuvres in the Dark, the Human League, Depeche Mode, Yello, et al), but their influence on the emerging dance culture in urban America has proved longer lasting and more decisive.
It's available at Amazon for $18.96.
Details below.
Table of Contents
List of Contributors
Preface
Introduction: The (Ger)man Machines
David Pattie
I. Music, Technology and Culture
1. Autobahn and Heimatklänge: Soundtracking the FRG
Sean Albiez and Kyrre Tromm Lindvig
2. Kraftwerk and the Image of the Modern
David Cunningham
3. Kraftwerk – The Decline of the Pop Star
Pertti Grönholm
4. Authentic Replicants: Brothers between Decades between Kraftwerk(s)
Simon Piasecki and Robert Wilsmore
5. Kraftwerk: Technology and Composition
Carsten Brocker (Translated by Michael Patterson)
6. Kraftwerk: Playing the Machines
David Pattie
II. Influences and Legacies
7. Europe Non- Stop: West Germany, Britain and the Rise of
Synthpop 1975–81
Sean Albiez
8. Vorsprung durch Technik – Kraft werk and the British Fixation
with Germany
Richard Witts
9. 'Dragged into the Dance' – The Role of Kraftwerk in the
Development of Electro- Funk
Joseph Toltz
10. Average White Band: Kraftwerk and the Politics of Race
Mark Duffett
11. Trans-Europa Express: Tracing the Trance Machine
Hillegonda Rietveld
Discography
Index
Via ST
Dana Countryman has after seven years released a documentary on the electronic pioneer Jean-Jacques Perrey, read below for details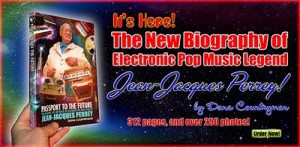 My biography on the legendary electronic pop pioneer, Jean-Jacques Perrey is finally out NOW!!!
This has been a seven-year project, and it feels so good to finally have my book completed, and out for sale!
It will be in stores soon, and also it will be on Kindle soon, but for now you can order physical copies from my web site.
The book is 312 pages long, and has over 250 photos and illustrations. This is the ONLY biography of this French genius, and I'm proud that Jean-Jacques chose me to write it.
I interviewed scores of Jean-Jacques' collaborators and friends for this book, including Angelo Badalamenti, Robert Moog, Gershon Kingsley, Don Dorsey, Vinnie Bell, Billy Mure, and many, many more.
You can view sample pages on the ordering site here:
http://www.danacountryman.com/not%20yet.html.
I hope you'll check it out.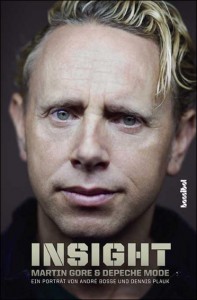 Whereas Depeche Mode frontman Dave Gahan already had several biographies gracing the shop shelves, neither Martin Gore or Andy Fletcher have had the 'chance' being selected for this treatment. Okay, Gore had his lyrics compiled in this book, but that wasn't a biography, was it. At least for Martin Gore that's about to change as the German freelance journalist André Boße and self declared fan Dennis Plauk wrote the book "Insight – Martin Gore und Depeche Mode: Ein Porträt" which can be ordered right here at Amazon GER).
The 240 pages book relates the life of the songwriter through which both authors 'try to find the secret of his success'. The book is basically mostly based on press articles, interviews and TV-coverage material. Add to that interviews with fans – let's hope those were interesting.
A bit of topic, but still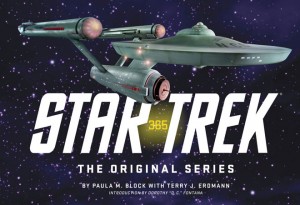 Even the most obsessive Trekker will likely uncover fresh details in the thick chunk of photos and text titled Star Trek: The Original Series 365. The new book examines in microscopic detail each of the 79 episodes of Gene Roddenberry's enormously influential sci-fi series, which ran from 1966 to 1969.
In this must-have Trekkie tome, concept art, matte paintings and freshly remastered production stills drawn from the CBS archives are bolstered with exceptionally detailed synopses. The book serves as an eye-popping artifact that captures the spirit of a show that regularly hit profound notes while sometimes veering into zany tangents ("Spock's Brain" anyone?).
Star Trek: The Original Series 365, by Paula M. Block with Terry J. Erdmann, includes an introduction by Dorothy "D.C" Fontana and retails for $30 from Abrams Books.
The Enterprise travels to the planet Janus VI to determine what is killing workers in an underground mining facility. Doctor McCoy scoffs when Spock surmises that a silicon-based life form may be behind the deaths, but Spock is proven correct: The killer is found to be a rocklike beast that excretes acid at will, allowing it to tunnel swiftly through solid rock — or to disintegrate a man.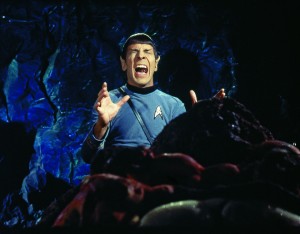 The miners want the creature destroyed, yet Spock believes that it may be an intelligent being with a rational motive behind its actions.