June 14, 2012 · Posted in
Uncategorized
·
Comments Off

on Electro music Thursday: Angst Pop (Page/Eddie B remix) and KLUTÆ
http://youtu.be/ul5QTYgEeJc
From the the Album: Ødipus Rex 2012 (Buy the album) the orginal time on this Mix is 04.43.Have short down the mix to 02:37 so its fits to the video. All rights belongs to. Angst Pop & [Merlin] Phonofile,
Video Images: AngelsoulR & Lydverk
KLUTÆ "Bones in the furnace" (Official video)
From the KLUTÆ album "ELECTRO PUNKS UNITE"
USA: www.wtiirecords.com
EU: http://klutae.bandcamp.com/album/electro-punks-unite
www.facebook.com/KLUTAE
Concert Booking: leather_strip@vip.cybercity.dk
Video by Johan Strandgaard and Johan Oettinger
Directed by Johan Oettinger
©WiredFly 2012
contact WiredFly: johan@oettinger.dk
May 24, 2012 · Posted in
Uncategorized
·
Comments Off

on Electricity coming your way…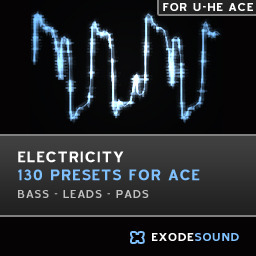 Exode Sound has announced the re-release of Electricity, a soundset for the u-he ACE virtual modular synthesizer for Windows and Mac.
130 inspiring presets spanning bass, lead and pads, these sounds are not genre specific, just a high quality collection of synth presets!
Electricity features
130 presets, including:

40 Bass presets
50 Lead presets
40 Pad presets

Requires ACE VST/AU plugin by u-he software.
The Electricity soundset is available to purchase for the (re)introductory price of $10 USD.
May 23, 2012 · Posted in
Uncategorized
·
Comments Off

on New electro releases: KMFDM and Spark!
Official video for the song AMNESIA by KMFDM from their album WTF?!
Directed and shot by Anders Muammar
Edited by Patrik Eriksson
Grading by Håkan Blomdahl
Revolution 2.1 is taken from the new album "Hela Din Värld" (Progress Productions)
www.progress-productions.com // www.facebook.com/progresspro
Video made by SPARK! with material used from Zeitgeist.
February 13, 2012 · Posted in
Uncategorized
·
Comments Off

on Soundtrack Loops releases Super Freak Studio Drum Beats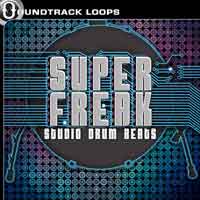 Soundtrack Loops has announced a fresh batch of live and electronic drum loops.
Super Freak Studio Drum Beats offers both live studio acoustic kits and electronic drum beats. There are 450 loops and 27 oneshots in total.
"The live acoustic side offers 243 loops. This folder includes beats, hi hats, and fills. Tempos range from 85-100 BPM. The acoustic kits were recorded on the 1956 Round Badge Gretsch that was used to record "Super Freak" by Rick James. They were recorded and mixed by Howie Beno – producer, mixer, for Dionne Warwick, Ministry, and Red Hot Chili Peppers. The electronic side offers 207 electronic beats. This folder includes mixed beats, kick patterns, and hi hat patterns performed by Drummer Felix Miklik (Producer of Studio Breaks by Peace Love Productions)."
Formats:
Apple-looped .aif
ACIDized .wav
Recycle .rx2
Ableton Live .alp
24 bit 44.1kHz Stereo.
Pricing and Availability:
$24.95
More information:
November 10, 2011 · Posted in
Uncategorized
·
Comments Off

on New powerful electronic drumsets from Alesis
Alesis has announced the availability of two new electronic drumsets: the DM10 X Kit , a professional, six-piece electronic drumset, and the compact and affordable DM6 Session Kit . Alesis' DM10 X is the flagship of two new digital drumset offerings. The comprehensive DM10 X (MSRP: $1,999.00) is centered around the DM10 module and the all-new XRack, offering an expansive six-drum, four-cymbal configuration with sizes and spacing designed to feel natural to acoustic and electronic drummers.
The DM10 X provides a 12-inch snare, two 10-inch toms, two 12-inch floor toms, a 12-inch hi-hat, a 16-inch three-zone ride cymbal and two 14-inch crash cymbals. The DM10 X Kit's chrome-plated XRack is rugged and features an ultra-solid four-post design and new Alesis quick-release clamps that secure each pad in place and allow drummers to quickly rearrange their setup without tools, and without having to take the rack apart.
Alesis' more basic DM6 Session Kit (MSRP: $599.00) includes the DM6 drum module with more than 100 sounds, a new ProRack II drum rack, five drum pads, three cymbal pads, hi-hat and bass drum pedals, plus drumsticks and a drum key.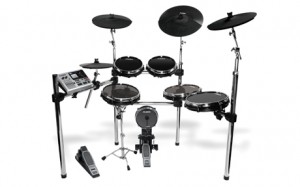 The DM6 Session Kit's compact rack and quiet rubber pads give drummers a versatile instrument that takes up minimal space and is quiet enough to play at any time. The ProRack II comes preassembled in the box for a fast, easy set up. In addition, Alesis announced that the SamplePad multi-pad instrument, which allows drummers to easily load their own sounds, will be available in Q1 of 2012 for MSRP $199.
September 7, 2011 · Posted in
Uncategorized
·
Comments Off

on All about Electricity from eXode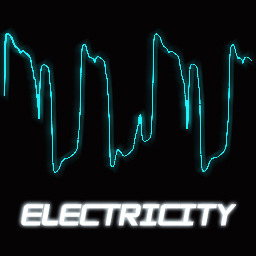 eXode has announced the release of Electricity, a soundset featuring for the ACE virtual modular synthesizer instrument by u-he.
eXode presents Electricity for u-he ACE! Spice up your production with the latest offering from eXode!

130 inspiring patches spanning bass, lead and pads, these sounds are not genre specific, just high quality synth sounds!
eXode Electricity for ACE is available to purchase for 13 EUR.
ACE in action:
ACE belongs to a new generation of synthesizers developed with the latest, fastest computers in mind. ACE offers classic modular synthesis and more at a fraction of the cost of dedicated hardware. But like its hardware forebears, you can patch any output into any input: the number of different ways to connect modules together is practically infinite. Needless to say, you will never run out of cables!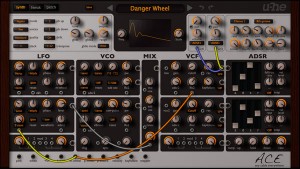 April 12, 2011 · Posted in
Uncategorized
·
Comments Off

on Fingertips Official Video (Full Length)
The official music video for our single Fingertips, released on 28th March, directed by Luca de Salvia.
http://itunes.apple.com/gb/album/fingertips-f-t-l-ep/id424900085
London duo Paper Crows, featuring  Emma Panas (vocals) and Duncan McDougall (electronics), follows up his debut single "Stand Alight" with the double a-side "Finger Tips" / "Follow the Leader".
February 10, 2011 · Posted in
Uncategorized
·
Comments Off

on Waves under Water – Tomorrow
Tomorrow by Waves under Water, taken from the album "All of Your Light".
Enjoy
February 10, 2011 · Posted in
Uncategorized
·
Comments Off

on Frank Bretschneider – Flight 09 (Shitkatapult Strike124)
"Flight 09" is the new Track of Frank Bretschneiders new album "Komet" out in february 2011 on Shitkatapult. For more info check www.shitkatapult.com or join us on Facebook.
A demonstration of "Electric Voice", a voice processing system comprising an Alesis Micron Vocoder and a TC-Helicon Voiceworks vocal processor. Additional expressive capabilities are provided by a Moog Etherwave Plus Theremin CV Controller and a Moog MF-101 Low Pass Filter.
experimentalsynth.com is the creation of Chris Stack, former Marketing Manager for Moog Music and all around jack-o-the-wires
www.experimentalsynth.com