Download the project here – http://forum.image-line.com/viewtopic.php?p=646813#p646813
More info:
Discuss here – http://forum.image-line.com/viewtopic.php?f=100&t=83958
Thanks to nucleon for the performance.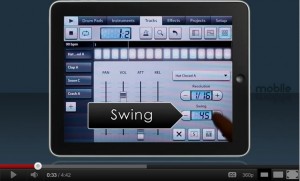 Here's a teaser from Image Line
This is a preview of a new feature for a future FL Studio release.
"It's very early days, this is the first iteration of the new mode. The system works by adding clips to the Playlist as you trigger them, in this way it's also a real-time arrangement process. CPU load is similar to the project as it would play normally.
Also added basic scripting to define extra pages on the launchpad, you're able to define actions for buttons, among transport ones, notes & controls.
Thanks to Nucleon / Electroconductor for the performance seen in this video."
http://www.electroconductor.com/
A video showing Animoog on the iPad running as a midi output device in fruity loops studio so that it can be sequenced
Just playing around with the iPad app Animoog, which I believe is still available for $0.99 at the iTunes app store. This is a huge bargain on a really really cool app.  I won't get into the specifics of the app, but if you want to know more about what Animoog is or how to use it, I recommend this YouTube video.

So, while playing around with the Animoog app, if you go into the setup menu there is a selection under 'Refresh MIDI input(s)' where  you can select 'Off' or 'Network Session 1′.  This intrigued me!  Apparently you can use MIDI over the 'Network'.  After some Googling I was still unclear on how to get this setup, so I thought I'd just tell everyone how I did it so you can get to making some cool tunes yourself.
Download FL Studio here – http://flstudio.image-line.com/documents/download.html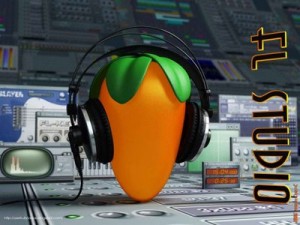 Image-Line has updated FL Studio, the music production software for Windows.
FL Studio 10 is a complete software music production environment, representing more than 12 years of sustained & focused development. Everything you need in one package to compose, arrange, record, edit, mix and master professional quality music. FL Studio 10 is the fastest way from your brain to your speakers.
Changes in FL Studio v10.0.8
Added Harmor (demo).
Downloader / content manager 2.3.
DirectWave to v1.4.22.
Envelope editor updated (FPC, Envelope Controller, Edison, Convolver, Love Philter, Stereo Shaper, WaveShaper, Gross Beat, Maximus, Vocodex, Slicex).
Updated Wave Candy, Fruity Dance, Harmless, Ogun, Sytrus.
Updated Wrapper.
FL Studio Mobile support, added .instr export from Direct Wave and FPC. Direct wave .instr import.
FL Studio Mobile .flm files show up in browser.
More about the FL Studio 10.0.8 update at Looptalk.
The FL Studio 10.0.8 installer now available to download. New Image-Line customers can purchase FL Studio with 10% discount here.
Use the FRUITY LOOPS' VOCODER in Real Time from your Microphone connected to your PC.
Here: How To
Just like it's predecessor Harmless, Harmor is powered by a powerful additive synthesis engine. Its modules will look familiar to subtractive synthesizer enthusiasts: oscillators, filters & phasers, these are featured in Harmor but, because they are performed through additive synthesis, offer more freedom.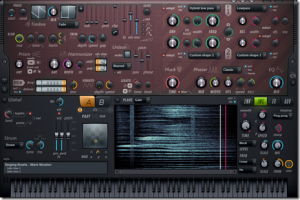 Get Harmor here – http://www.image-line.com/documents/harmor.html
Harmor – featuring a unique and modern additive synthesis engine that emulates classic subtractive synthesis as well, taking sound generation to the next level.
Additive / subtractive emulation – generating sounds not possible with traditional synthesis methods, including the ability to draw custom filter shapes, and offering precise control over every aspect of the sound conception. Image & Audio Resynthesis – allowing a faithful, sampler-quality resynthesis of audio, not a vague sound-alike often met in additive synthesizers. Images too can be imported and turned into sound. Envelopes and articulation – as originally seen in Image-Line's flagship synthesizer Sytrus, are taken to new levels of features, flexibility and GUI integration. Sound creation – possibilities are endless, but not bewildering. Stutter, mangle, stretch, pitch and manipulate both audio and images beyond recognition.
List of known issues they are going to fix:

the VSTi installer still has the beta warning from the previoius beta installer saying this is a sneak peak
it crashes in Live 8.2.5
The FL Studio version will be included in the next FL Studio release ( 10.0.8 ) which is available only to
Harmor users for now until it's picked up by our hosting services.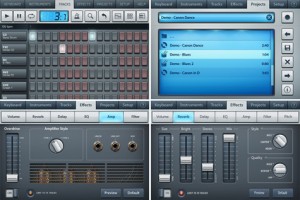 Image Line has announced an update to FL Studio Mobile – its virtual studio for iOS.
Here's what's new in FL Studio Mobile 1.1:
User instruments can be created from .instr and .zip files.
Support for Sonoma AudioCopy.
Clipboard in the bar editor: tap and hold a selection to see the copy and paste buttons.
Filter track editing in the bar editor.
Record button in the Filter screen.
Piano-roll editor: pitch-bend is visualized with curved lines.
Heavy Mute: tuning improved.
Bug fixes and usability improvements
A video of a live mashup is impressing general audiences as much as it is enthusiasts. It's not a complex work, but it's brilliantly performed, and in incorporating some 39 songs into one epic mash-up of Ableton-synced clips, it presents plenty of touchstones for audience members. The ingredients: FL Studio, Ableton Live, a Novation Launchpad, and a Novation ReMOTE Zero SL MKII.
"This is a little idea i've been playing around with to implement in my set, hope you like it."
Tracklist:
Alphabeat – Boyfriend
Alphabeat – Fascination
Bag Raiders – Shooting Stars
Black Eyed Peas – Gotta Feeling
Britney Spears – …Baby One More Time
Capsule – Can I Have A Word
Chromeo – Momma's Boy
Coldplay – Viva La Vida
Daft Punk – Aerodynamic
Daft Punk – Around The World
Deadmau5 – Raise Your Weapon (Madeon Remix)
Deadmau5 – Right This Second
Ellie Goulding – Starry Eyed
ELO – Mr. Blue Sky
Girls Aloud – Biology
Gorillaz – Dare
Gossip – Heavy Cross (Fred Falke Remix)
Gwen Stefani – What You Waitin For (Jacques Lu Cont Mix)
Housse de Racket – Oh Yeah
Justice – DVNO
Justice – Phantom Part II
Katy Perry – One Of The Boys
Ke$ha – Take It Off
Kylie Minogue – Wow
Lady Gaga – Alejandro
Linkin Park – Crawling
Madonna – Hung Up
Martin Solveig ft. Dragonette – Boys and Girls
Michael Jackson – Billie Jean
Nero – Me and You
One Republic – All The Right Moves (Danger Remix)
One-T – Magic Key
Ratatat – Shempi
Solange – I Decided (Freemasons Remix)
Stardust – Music Sounds Better With You
The Buggles – Video Killed The Radio Star
The Killers – Losing Touch
The Who – Baba O'Riley (SebastiAn Remix)
Yelle – Que Veux Tu (Madeon Remix)
Made with FL Studio & Ableton Live, played on a Novation Launchpad & Novation Zero SL MKII.