Supplemental video to the Caustic 3 overview video to show what's new in this release.
The full app overview is here:
https://www.youtube.com/watch?v=q86Or…
New KSSynth tutorial is here:
https://www.youtube.com/watch?v=qaOF6…
As a thank-you to those who actually *watch* these tutorial videos, I've made this little tutorial showing how to unlock a fun little extra feature in Caustic 3.1
Background video description:
Known for the world's fastest mobile network speed,
Korea marks its 30 years of mobile history this year.
Now the orchestra of 30 cell phones and 4 pagers is celebrating
the 30th year anniversary in a way that you never imagined.
Enjoy it now!
A sneak peek at what C3 E3 can do for your Caustic 3 tracks….. this one is HOT.
Background information:
"We are excited to announce FL Studio Mobile 2.3 for iOS now includes MiniSynth, a real-time synthesizer ready to be used in your FL Mobile projects. Check iTunes for your free update. Android will be updated with MiniSynth sometime earlier in 2014.
What's New?
MiniSynth (including 70 presets)
Modulation via accelerometer (new option in the keyboard setup).
Transfer button in the in-app shop for emailing your purchases to another device.
Bug fixes (report bugs and we will fix them).
FL Studio Integration
A MiniSynth FL Studio plugin is also in development so you can transfer your MiniSynth FL Mobile projects to FL Studio and get the same sounds.
Android catching up
If you are wondering why the Android catch-up is taking some time, we have been migrating to a cross-platform code base and once that is completed the convergence of the two operating systems will follow rapidly, expect this Q1 2014. Thanks for your patience.
Enjoy"
http://www.image-line.com/documents/news.php?entry_id=1387407573
Caustic 3 gives you a much-expanded selection of devices to work with, including a total of ten synth machines, two mixers, a new master rack and enhanced master reverb and delay.
The old Caustic 2 is a rack-mount simulation that combines synthesizers and samplers to create music.
Everything is optimized for real-time performance, no internet connection required.
Create your rack by adding any 6 of these machines:
Virtual analog subtractive synthesizer
PCM synthesizer
BassLine synthesizer (303-like synth)
Sampling drum machine
The app also includes:
Effects rack supporting 2 effects per machine. (8 effect types)
Mixer desk with global Delay/Reverb
Song Sequencer
All files are stored on the SDCard, and users can supply their own WAV files for use in the PCMSynths and BeatBox.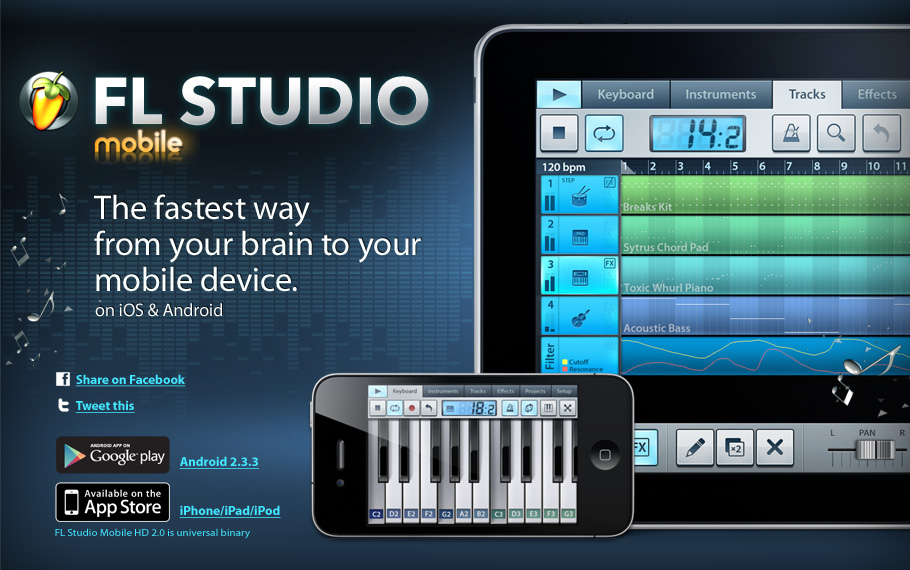 Image Line Software has released an update to FL Studio Mobile for Android and iOS. This is a free update for existing FL Studio Mobile customers.
Here's what's new in FL Studio Mobile Android 1.2:
HD graphics for 1080p and 720p devices (removes side bars)
Sequencer timing accuracy significantly improved
Fixes various expansion file download and mounting errors
Fixes wrong sample mapping after zip instrument import
Minor other bug fixes and performance improvements
Here's what's new in FL Studio Mobile 2.2 iOS:
New features:
MIDI start/stop slave and master
Input gain slider in the recording window (visible with external mic connected)
AudioCopy 2.0 support (iOS 7 compatible)
WAV export option to write 1 file per track
Performance & speed:
Major performance improvements (play more tracks without audio dropouts)
Audio file editing is up to 5x faster
Reverb quality and performance improved
Other improvements:
Audio recordings are placed more accurately
Setup latency options removed, it's now always at minimum
Filenames can now contain non-latin characters
Inbox folder is no longer present, files are moved to the top level folder
.flml (drum loop) files can be opened from other apps like Mail or Safari
Overall stability greatly improved
The Android version of FL Studio Mobile, at version 1.2, trails the iOS version significantly. Image Line says that the feature-set of the Android and iOS versions will be harmonized in future updates, including the addition of the following features to the Android version:
Audio tracks and wave editor
Background audio (playback while the app runs in the background)
SoundCloud upload
In-app shop
While projects, .flm format, are compatible between Android and iOS, if audio tracks are present they are ignored. If instruments are not avaiable the MIDI data is loaded and the a default instrument is used.
Pricing
Android: $19.55 USD
iOS: FL Mobile HD (universal app): $19.99 USD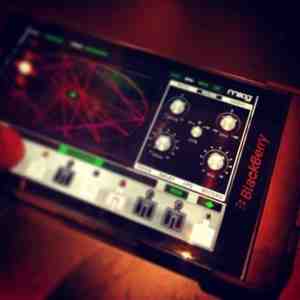 Blackberry has announced that Moog is now official on the BB10 platform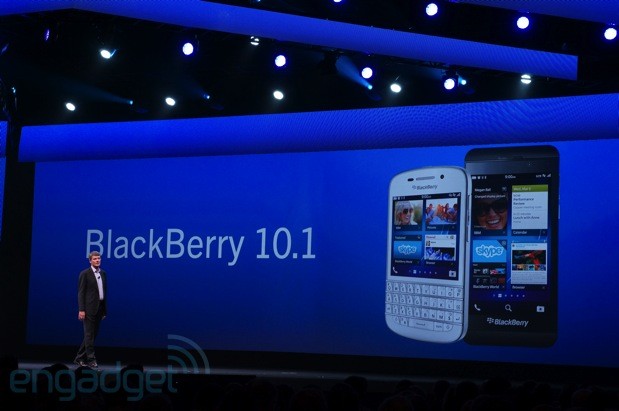 Amongst the flurry of announcements this morning at BlackBerry Live in Orlando, CEO Thorsten Heins finally made good on an app promise from this past January. Yes, Skype is now available on the Z10. Users that want to make VoIP calls will have to upgrade to the latest iteration of the platform, BB10.1, in order to download the preview from BB World. Additionally, Heins also told attendees that Moog will be bringing its synthesizer app Animoog, previously exclusive to iOS, to the BB10 platform starting today. So, slowly, but steadily BlackBerry's following through on its vision to make BB10 a robust developer-friendly OS.
TRAKTOR DJ, the pro DJ app for iOS, is now available for iPhone and iPod Touch. More info and videos: http://www.native-instruments.com/tra…
Deliver devastating DJ sets using familiar iPhone gestures, with beautiful waveforms at your fingertips. Set up beat grids, cue points and BPM tags on your iPhone to sync with your TRAKTOR PRO setup. Perfectly adapted to the iPhone's compact screen estate, TRAKTOR DJ for iPhone puts professional DJing in the palm of your hand.
TRAKTOR DJ for iPhone is available now at the iTunes App Store for only $4.99 / 4.49 €.
http://ow.ly/kzEzo
The iPad version is available for only $19.99 / 17.99 €.
http://ow.ly/kzEGz
Tracks by Modeselektor – Pretentious Friends (Instrumental version), Berlin (Instrumental version)
A look at the new upgrade for Alchemy Pro which now has Audiobus Compatabilty and lots of new features including a four track recorder, drum pads and lots of new sounds..This video concentrates on the sounds and playability via a midi keyboard.
Google Play Store – https://play.google.com/store/apps/de…
iTunes – https://itunes.apple.com/au/app/fl-st…
Info – http://www.image-line.com/documents/f…
FL Studio Mobile is now available for Android and iOS. Use it on any smart-phone or tablet running Android or iOS
A Google/Asus Nexus 7 was used in this video
FL Studio Mobile HD allows you to create and save complete multi-track music projects on your iPad, iPhone and iPod Touch. You can even load the FL Studio Mobile projects into the 'FL Studio Desktop PC' version* and take them to the next level.
If it's a beat on the step sequencer, a melody on the piano roll or a full song on the playlist, FL Studio Mobile has you covered. Never lose that idea again. Get it down and happening wherever you are.
FEATURES
• 133 high quality instruments, drum kits & sliced-loop beats
• In-app shop with 7 sample packs (250 instruments/kits), 2 of them are free
• All instruments have FL Studio desktop counterparts for FL Studio desktop import and extension
• Step sequencer for fast percussion programming and sliced-loop reworking
• Configurable virtual piano-keyboard
• Drum pads
• Audio tracks: audio recording (with monitoring), iPod library import, wav/mp3/aac import, AudioCopy & AudioPaste
• Wave editor: cut, trim, normalize, reverse, insert silence, fade in/out (3 curves)
• Record up to 24 channels simultaneously with CoreAudio (class compliant) hardware
• Background audio playback and recording
• Browser with preview button and logical sorting into Instruments, Synths, Drum kits & Loops
• Sampling: custom kits and instruments can be created from wav/mp3 files, AudioPaste, .zip and .instr files (created with FL Studio desktop)
• Pan, volume, release and attack time configurable per instrument
• Pitch bend via accelerometer
• Low-latency, iOS-optimized, high quality, battery-friendly audio engine
• Drum loops and sliced loops ready to start your project with a cool beat
• Effects include Limiter, Reverb, Delay, EQ, Amp simulator & Filter to enhance your mix.
• 99 track sequencer and intuitive editing options
• Per-track mute, solo, effect bus, pan and volume adjustment
• Edit at the level of tracks, bars or down to individual notes
• Piano roll editor for manual entry of note & chord sequence data or detailed editing of recorded performances
• Unlimited undo and redo for all editable screens
• Metronome with tempo & time-signature settings
• Intuitive positioning of screens with the slide gesture and resize with the pinch gesture
• Save and load your songs, export to WAV and AAC
• MIDI file import/export
• SoundCloud and Dropbox upload
• Email export, AudioCopy, iTunes file sharing and an integrated WiFi server
• Audiobus support (input & output)
• In-app user manual
• Retina Display graphics
• Compatible with: CoreMIDI (MIDI in and out), Virtual MIDI, Line 6 MIDI Mobilizer I & II, Akai SynthStation 25, iRig, iRig Mic, iRig MIDI, Yamaha i-MX1, Apogee Jam, Blue Mikey, Alesis IO Dock, iConnectMIDI, Line 6 Mobile Keys, Line 6 Mobile In, Tascam iU2 and many more.
Visit www.flstudiomobile.com for video tutorials, demos and access to the FL Studio Mobile community. For sales support email flstudiomobile@image-line.com.