…and here is the complete line up: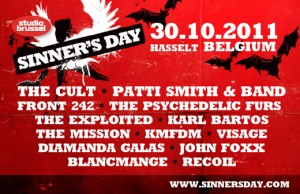 On Sunday 30 October 2011 Hasselt (BE) will host the best of new wave, EBM, electro, synthpop, post punk, darkwave and industrial. For this 3rd edition the festival will work with 2 stages in the main hall of the Ethias Arena so that visitors no longer need to choose between 2 different halls.

Here's a round-up of the bands playing:
FRONT 242 (BE) – Undeniable the biggest electronic band that Belgium ever was able to export before, during and after (and not thanks to) the New Beat era. Signed nowadays with the Belgian electro label Alfa Matrix they are set for a few more surprises in the next months. The influential Belgian band will celebrate its 30th birthday at Sinner's Day. Happy birthday guys!
THE CULT (UK) – The band became cult itself by melting Led Zeppelin's hard rock with The Doors' mystique and The Cure's dark new wave. If there's one The Cult song that you all know, it's the anthem and million seller "She Sells Sanctuary" which was recorded for the band's second album "Love" (1985). This will be a unique opportunity to see the band live.
THE PSYCHEDELIC FURS (UK) – The Psychedelic Furs were top of the bill in the Club during Sinner's Day 2010. It was their first concert in Belgium since 25 years. They are back now for the main stage bringing a mix between punk and pop.
THE EXPLOITED (UK) – Punk and New Wave, the pair has gone together for years. Since 1980 The Exploited has been the image 'par excellence' of the punk movement with "Punk's Not Dead" being their first legendary album. 11 guitar players, 10 bass players and 8 drummers, we'll see singer Wattie Buchan showing that the band has still enough guts after 31 odd years.
JOHN FOXX AND THE MATHS (UK) – John Foxx was the original singer of Ultravox and was the very first British artist to actually make a complete synthesizer album. Foxx was also the guy who penned "Underpass". Enough said? Well, he also was responsible of Gareth Jones joining up with Mute records.
RECOIL (UK) – Recoil is the project of Alan Wilder, the former musical director, sound sculptor, producer, magician (…) of Depeche Mode. Wilder was also one of the first musicians to work with samples. Live he creates a universe of sounds which you hoped you'd have heard before. Expect the necessary Depeche Mode hints during the live show. This is one of the last shows Recoil will probably bring for a very long time, so make sure to be there.
BLANCMANGE (UK) – Contemporaries of Depeche Mode, Soft Cell, The The and more (they were all featured on the Some Bizarre CD compilation with rare to find tracks or versions), Blancmange brings catchy synthpop presented by their first big worldhit "Living On The Ceiling". In the rest of Europe they scored massively with the brilliant track "Don't Tell Me".
DIAMANDA GALAS (USA) – We thought we had missed our last chance to see her live at work, but behold, there's always Sinner's Day to make us happy. The American diva with Greek roots has an amazing voice, period. Her 3,5 octaves cut through you like a knife. From vocal terror to endearing blues and back. We couldn't have described it better. For the connaisseurs, she also sang vocals on various Recoil tracks. A must see if you are more an eclectic music fan.
KMFDM (GER) – Teutonic sounds will come from KMFDM, better know as Kein Mehrheid Fuer Die Mitleid (or as 'Kill Mother Fucking Depeche Mode'). The band was founded by Sascha Konietzko in 1984. Konietzko literally lives and breathes industrial.
THE MISSION (UK) – Here's another Side-Line favorite (really Wayne!). The band singlehanded helped give gothic a face (Andrew Elderitch being too numb) and got massive MTV airtime with "Deliverance" or yet the beautiful "Butterfly on a wheel". On Sinner's Day they will celebrates their 25th anniversary. The gig will be the only concert in Belgium this year.
KARL BARTOS (GER) – Kraftwerk is half dead, long live Karl Bartos. Expect bleeps and beeps that lay in the line of what he used to do with Kraftwerk. We are very much looking forward to see this Einzelgaenger at work.
VISAGE (UK) – Visage is the brainchild of the remarkable Steve Strange, who not only graced the tabloids for the brilliant tunes he crafted but also for his very chaotic life style. His major hit "Fade To Grey" is still being played worldwide. Let's see what he can deliver us live in 2011.
PATTI SMITH (USA) – This American lady is labeled as 'the ultimate queen of new wave'. Debby Harry was better looking so is said – well tastes differ – but Smith surely was more vigorous. Her most famous songs are "Gloria", "Because The Night", "Dancing Barefoot" and "People Have The Power".
Doors open at 12AM, and the first show will start at 1PM. The last band will end at around 1AM, followed by after party. Tickets are only 58 euro in presale, so head for www.sinnersday.com to get hold of yours!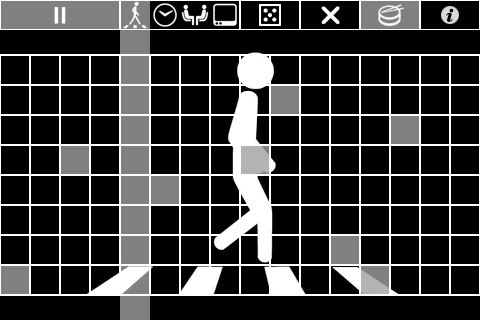 Composers make songs, artists make paintings and developers make games. So what is The Mini Composer? Is it Mr Bartos latest single released as an app? Or is it an yet another iPhone synth instrument? Thinking outside the box – it's something in between – it's a digital sonic experience.

What it offers is a 16 note polyphonic matrix sequencer, freely programmable and a preprogrammed beat. There are 4 presents that controls the synth sound (sine, square, saw & triangle) and slap back delay, sequencer tempo and a Kraftwerk inspired beat. Or more correctly a beat by Karl Bartos! All presented with some symbolic graphics that could be recognized as Bartos trade mark by now.
To find out more about the Mini Composer we asked Karl Bartos some questions:
Q: The Mini Composer seem to be a bit limited and constrained to be a full featured instrument, but then it's not just remixing your songs. To us it appears you found something in between – a sonic experience. Tell us about the thinking behind the Mini Composer!
Karl Bartos: Jean-Marc Lederman brought up the idea to make a contribution to the iPhone app playground and he took me by surprise when he already found the fantastic Professor Masayuki Akamatsu from Japan.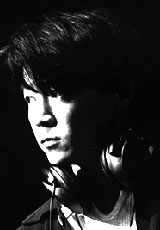 I was always fond of the rigid mathematical grace of the first drum machines and we combined the idea of the beat box with an old fashioned sequencer matrix plus the four basic soundwaves. No big deal, just a little idea made from us with fun and devotion for people to play with. We took the pictograms from my record "Communication" to bring in that corporated identity as well. So, in the end it was a collaboration in virtual space between the three of us living in Japan, Belgium and Germany. Finally when we were about to release it, the tragic disaster happened in Japan and we were happy to include that donation link. That made sense and gave it an additional meaning.
Q: What's your take on the developments of pocket calculator like devices turning into musical instruments like iPhones and Androids but also Gameboy and Korg Monotron. What are your favorite music related apps?
KB: I look at the programmers/artists like Masayuki with admiration – I would never be able to do that. Anyway, the devices used for production and reproduction of sound are getting smaller and smaller, don't you think? So, maybe in the end they are going to disappear completely?
Q: The beat sounds like from a vintage drum machine. It's not a Maestro Rhythm King or a Vox Percussion King is it?
KB: That's top secret! All I can say is that Jean-Marc and myself have edited the sounds together after years of research and at the cost of great privations 😮
The app is for free but you are encouraged to donate to Japans earthquake and tsunami relief. The request feel very natural as one of the creators is Masayuki Akamatsu from Japan and considering the theme of the first album Kraftwerk Mr Bartos contributed to (Radio Activity).
Here's a session where Karl jams on 4 iPhones: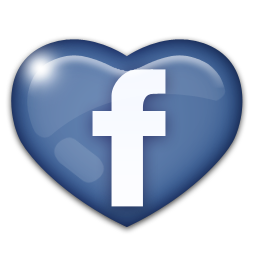 By the way, don´t forget to stop by our new Fanpage >>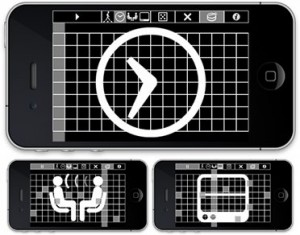 Karl Bartos (ex-Kraftwerk) and Masayuki Akamatsu (media artist and author of various iPhone apps such as Banner, Oscillator, Echochops) have created an iPhone app, 'The Mini-Composer', which is actually a 16-step music sequencer (you can get it for free right here). Executive producer for the app is Jean-Marc Lederman (The Weatherman + partner in Sushi crime in Brussels with our chief editor Bernard Van Isacker).
In a reaction Karl Bartos says: "We have created this simple music app for fun: it implements the basic waves of a synthesizer with a 16-step sequencer. This app is totally free of charge but we would be very glad if, as a relief to people's suffering following the earthquake and tsunami, you would consider a donation to lend a helping hand to Japan. Please enjoy our music and think Japan."
The application has the following functions:
16 steps sequencer
Start/stop sequence
Multi-touch note input
32 polyphonic tones + 1 drum track
4 waves (saw, triangular, square, sine)
4 drumbeat loops
Drums on/off
Random notes
Clear notes
Additional information
Need help with your percussions, why not be inspired by the masters and get yourself a real electro beat, LOL or perhaps not…
15 DUETS FOR SNARE DRUM
Between the records "TOUR DE FRANCE" (1984) and "ELECTRIC CAFE" (1986) work at the Kling Klang Studio – being a classically-trained percussionist he tied in with his studies at the Robert Schumann institute and started to compose several pieces for percussion instruments. In 1990 the "Fifteen exercises for two snare drums" were released by the renown publisher Zimmermann in Frankfurt, appearing in the series DUO FOR PERCUSSION.
These intermediate duets for snare drum contain fifteen studies, which include the use of frequent dynamic changes, all standard meters, embellishments, and rolls of varying duration.
Karl Bartos: "The purpose of this text is to provide the intermediate student with practical duets which will aid in developing the rhythmic discipline necessary for ensemble playing."